Nnenna and Konrad dreamed about a big wedding but due to Covid they had to change their plans. Instead they eloped in Calgary and later had a photo session at Moraine Lake and Lake Louise.
Where to elope in Banff National Park ?
Banff National Park has many beautiful spots overlooking the mountains and blue-green lakes. The most popular locations for dreamy elopement photography in the Canadian Rockies are Moraine Lake and Lake Louise.
Moraine Lake and Lake Louise
Those two Lakes are magnificent. The Moraine Lake is well known for breathtaking sunrises and Lake Louise for a wonderful reflections. The area offers an array of activities; you can rent a canoe and paddle to the end of the lakes or hike a number of beautiful routes.
As professional Banff photographers we offer sunrise adventure elopement sessions at Moraine Lake. We believe in beauty of natural light which is the best just after the sunrise or before sunset.
Our mountain elopement session with Nnenna and Konrad was impacted by smoke from wildfires burning in California. Nevertheless , the elopement photos turned out beautiful and our couple had a wonderful time during the photo session.
Look at this sunrise wedding session at Moraine Lake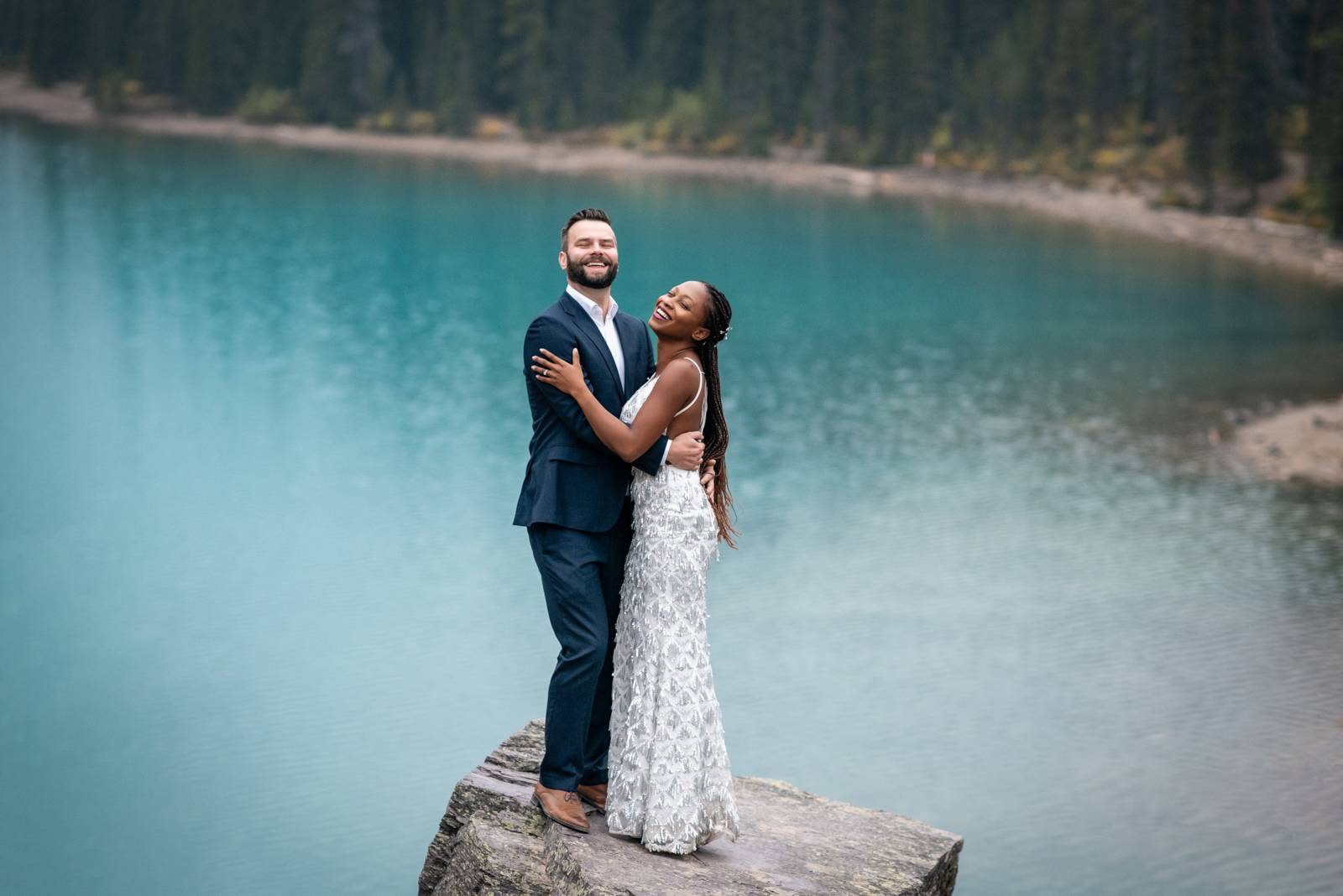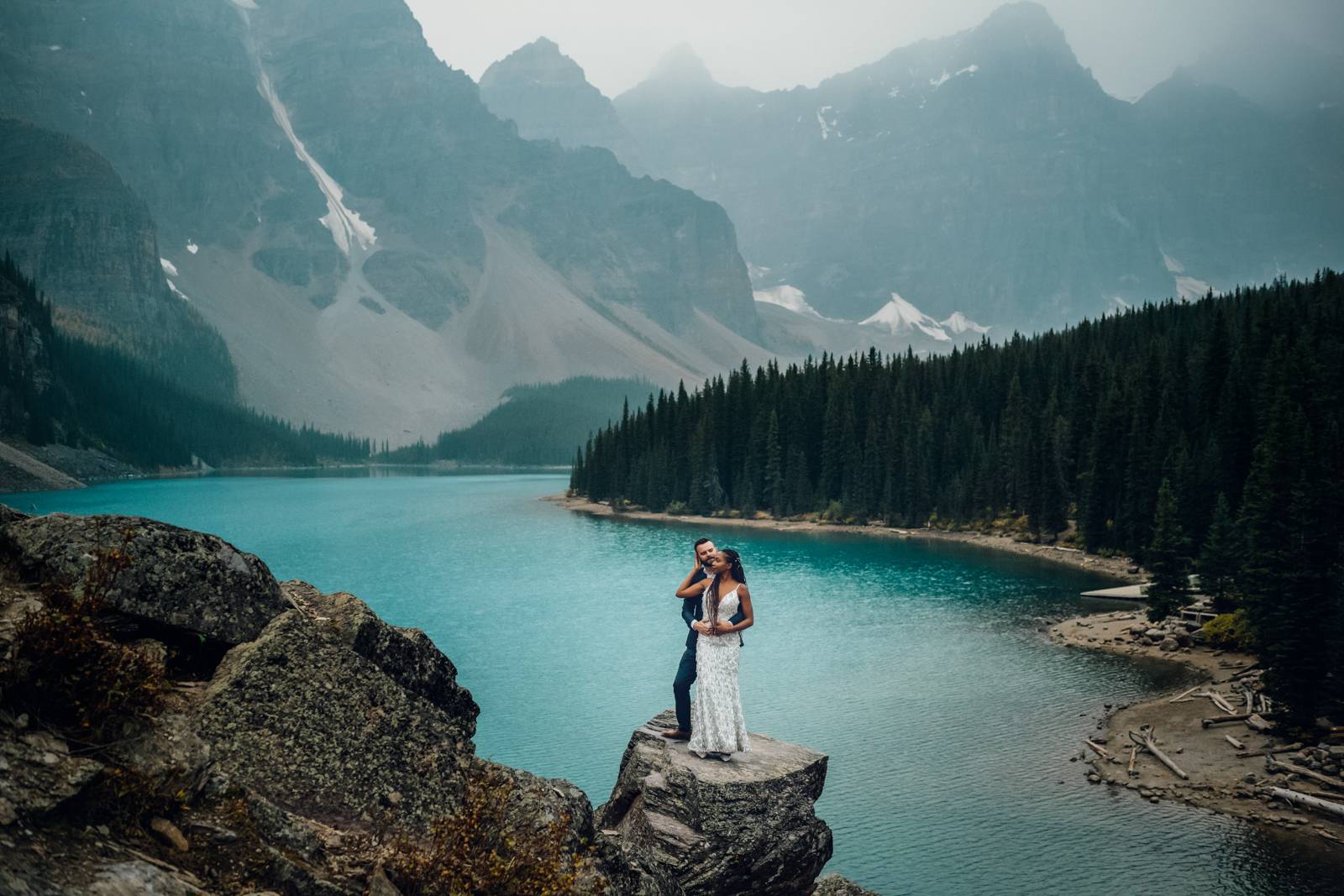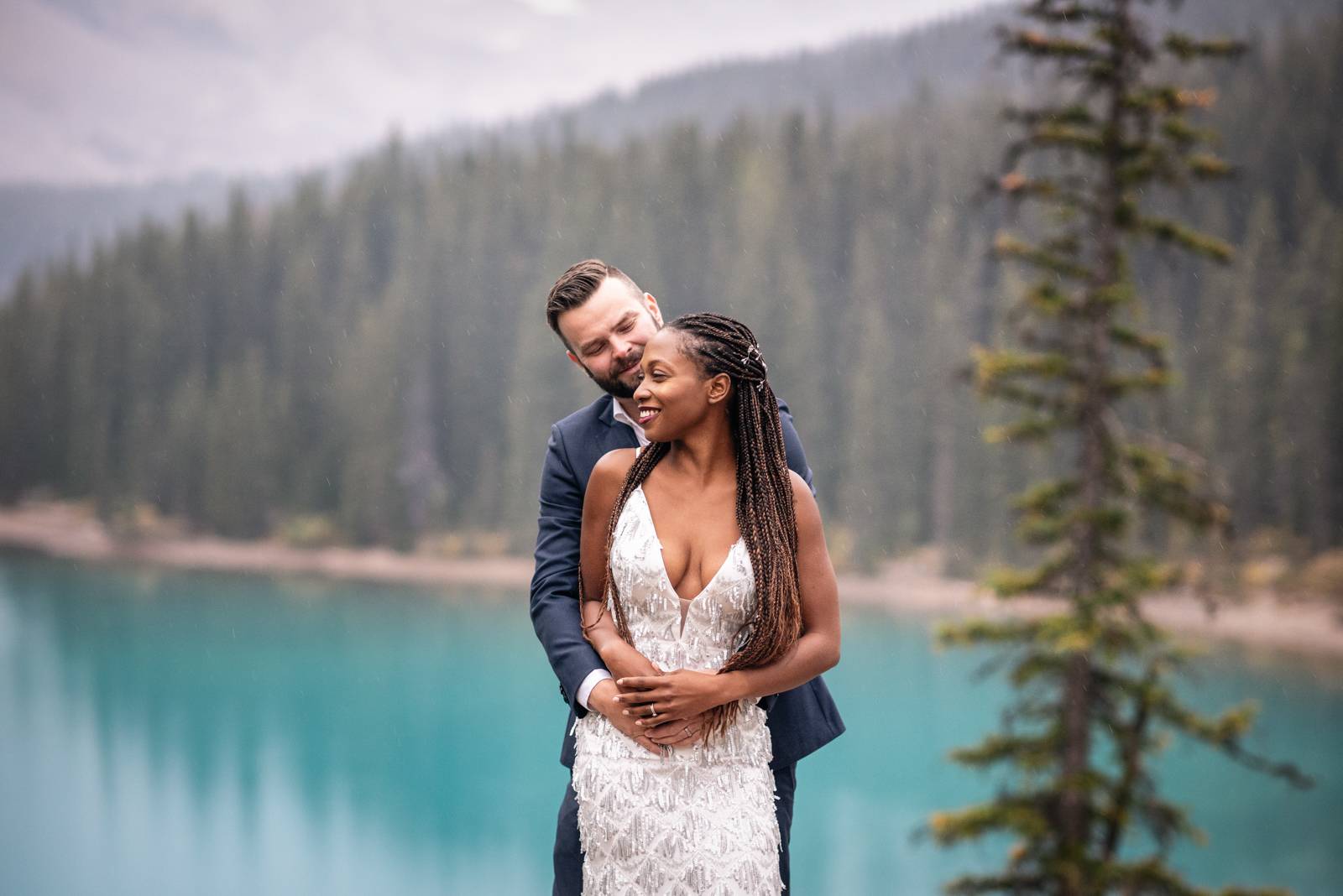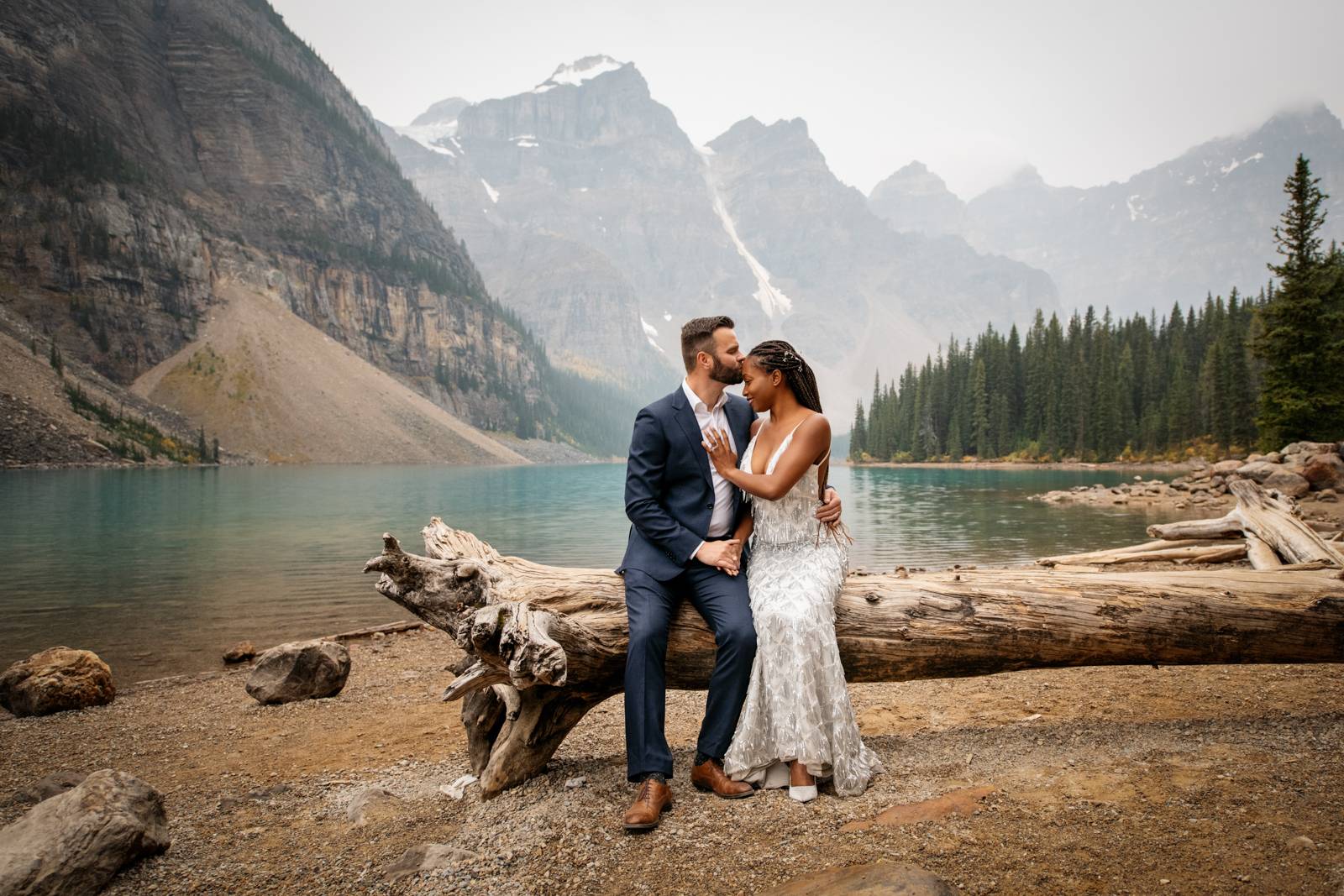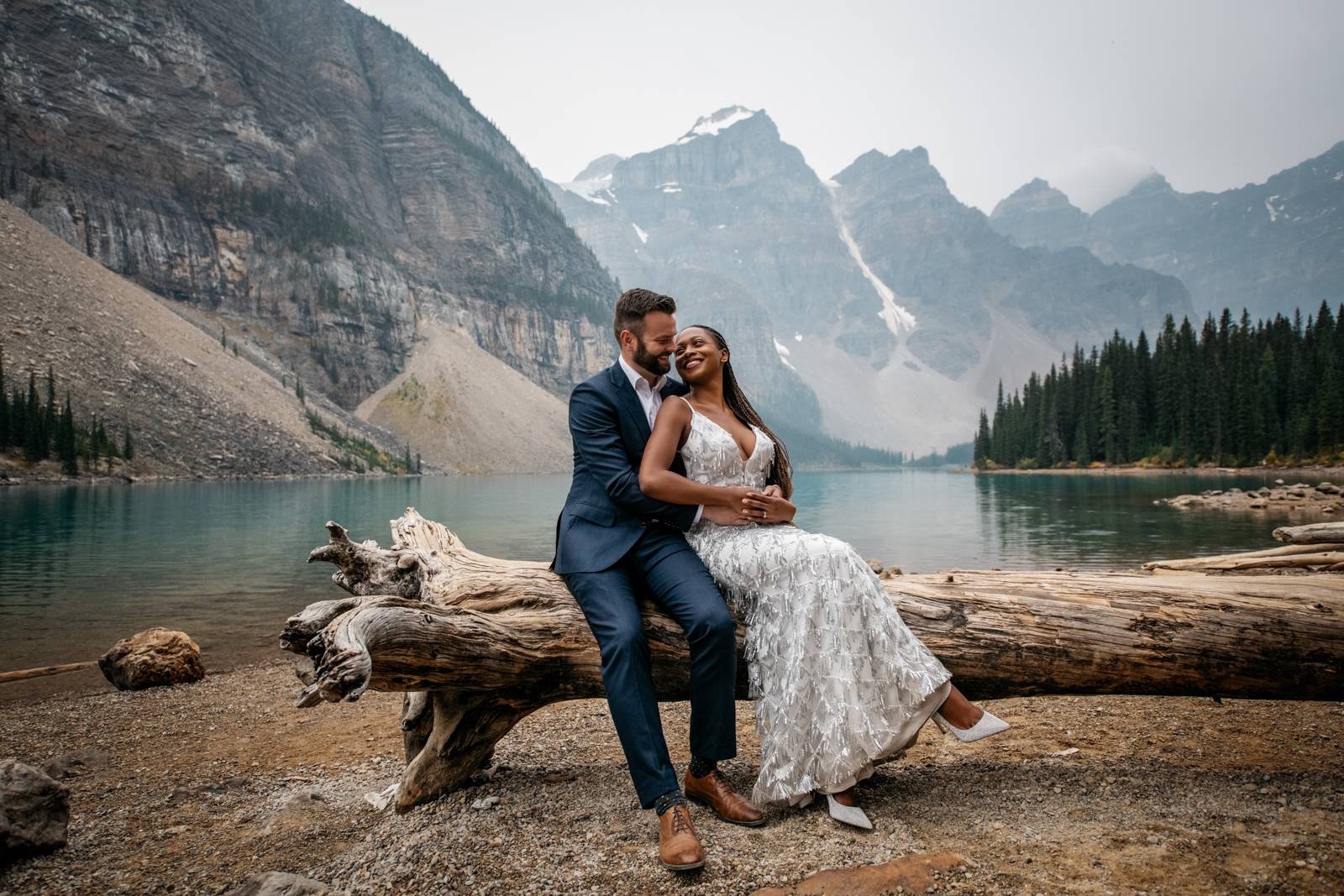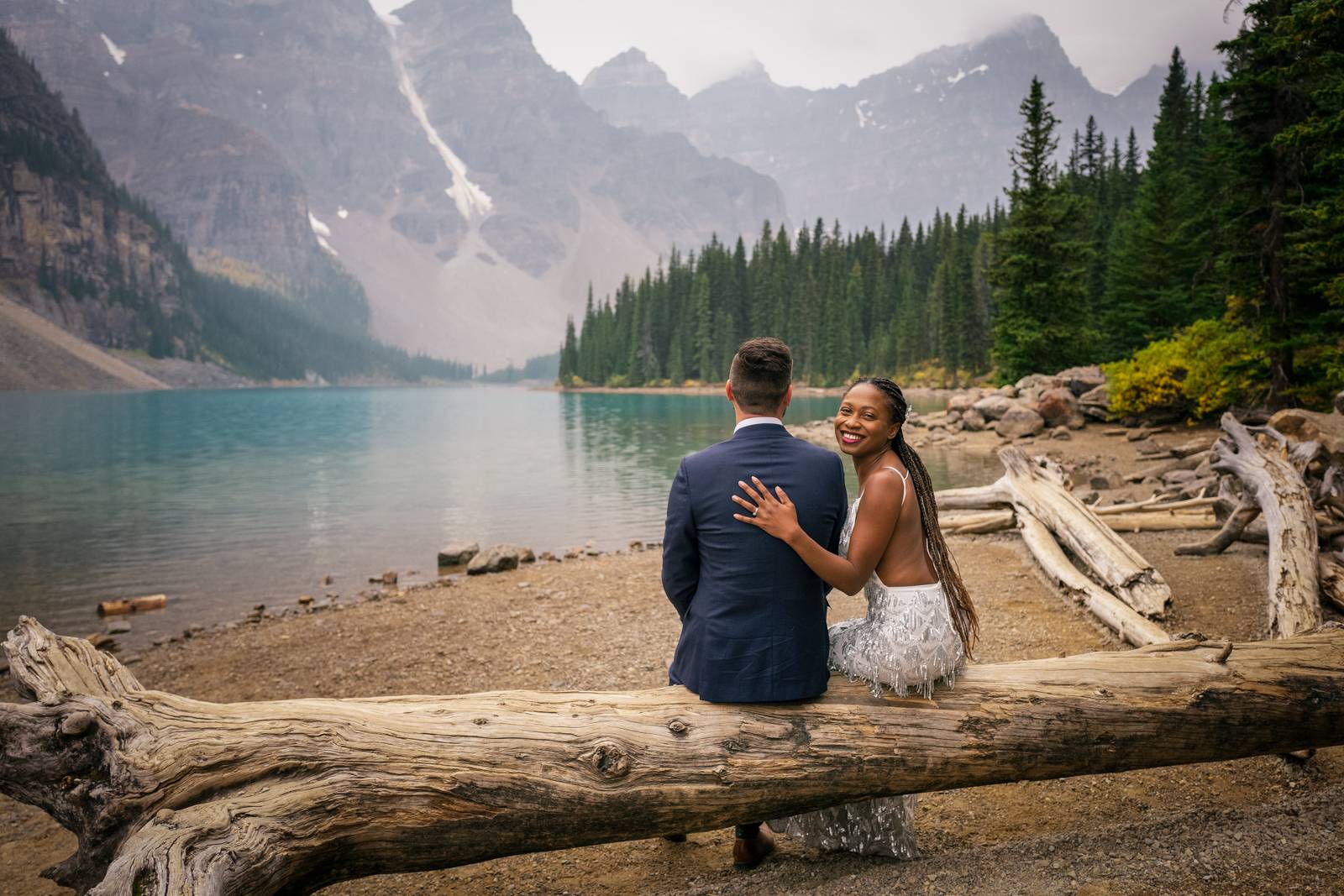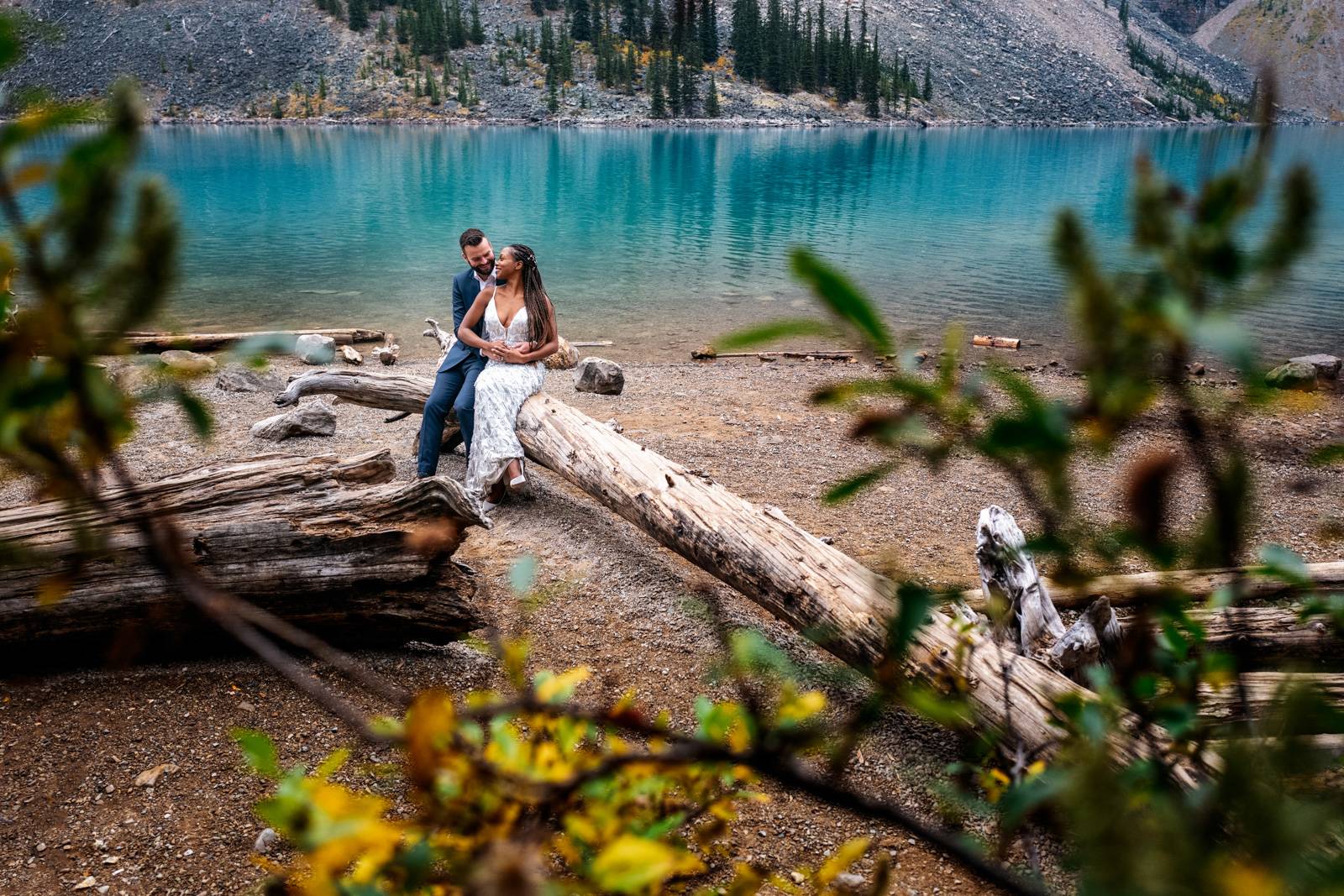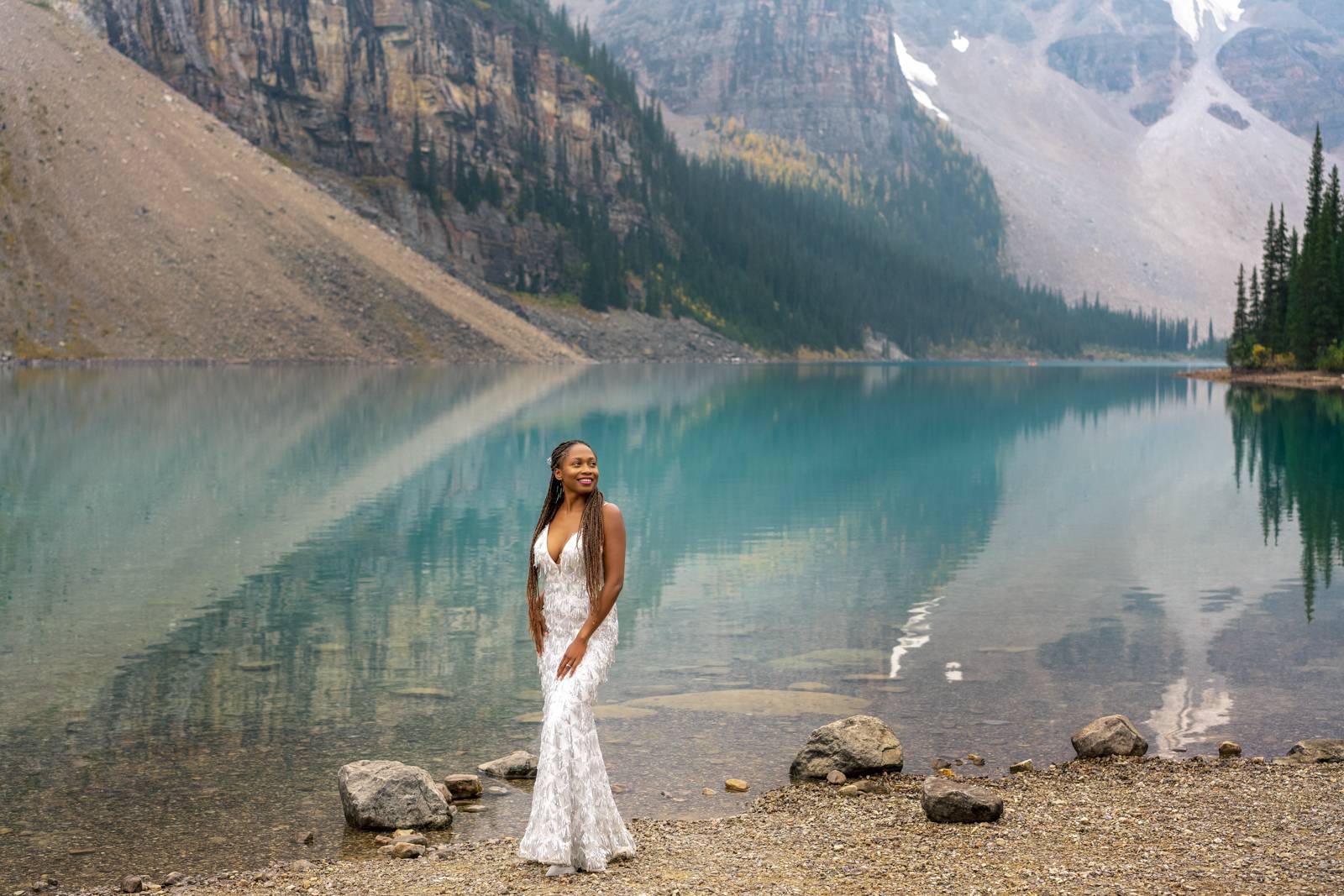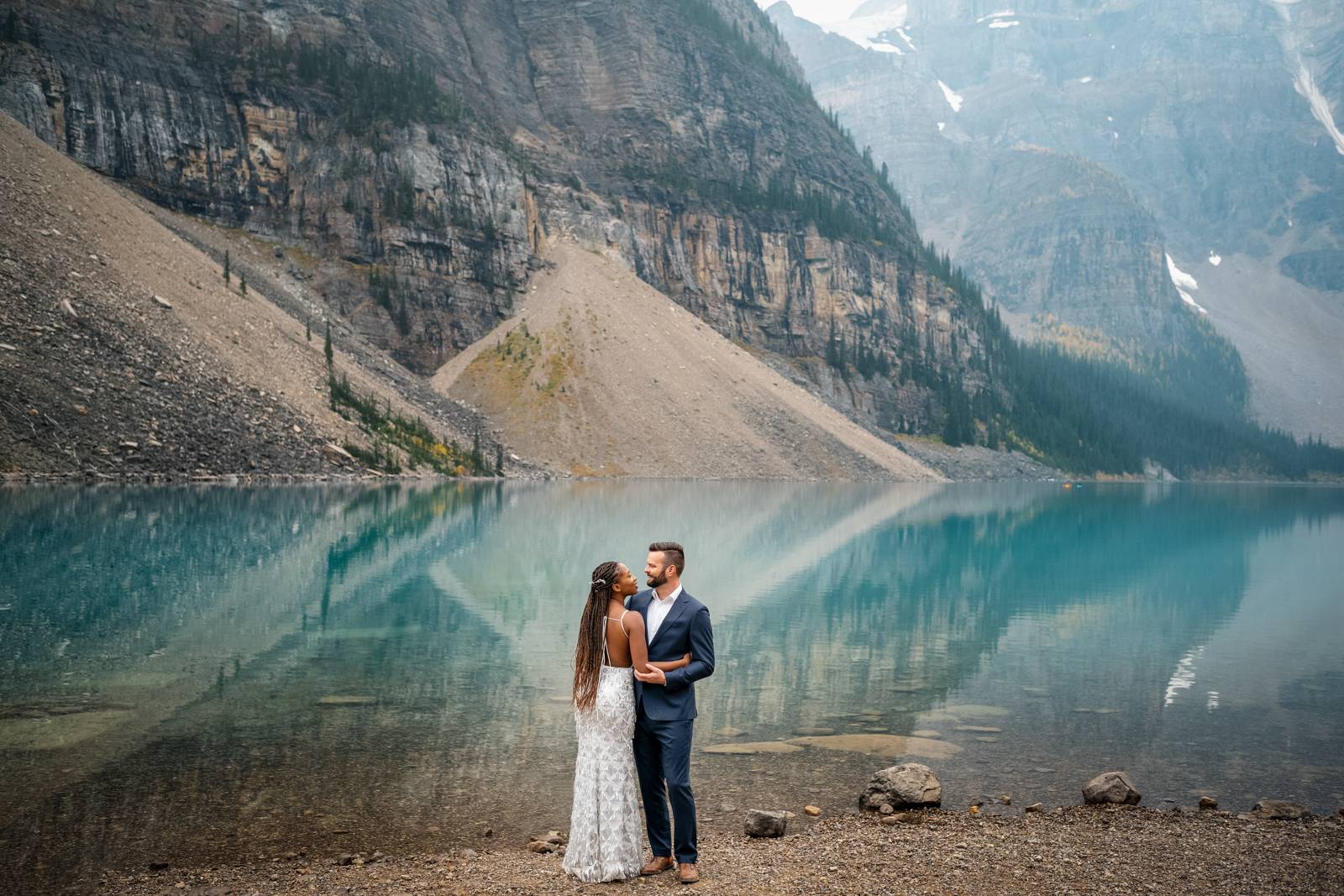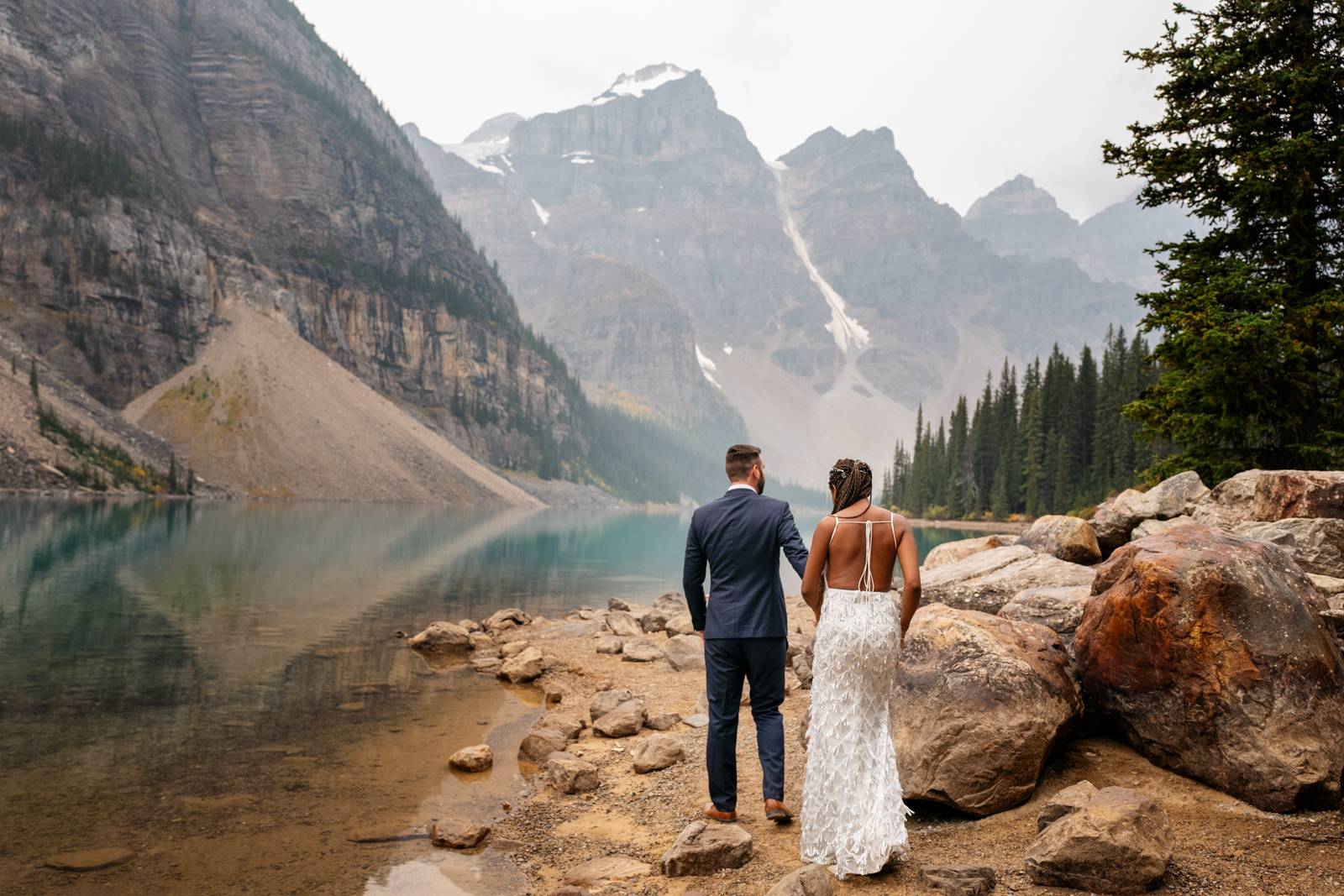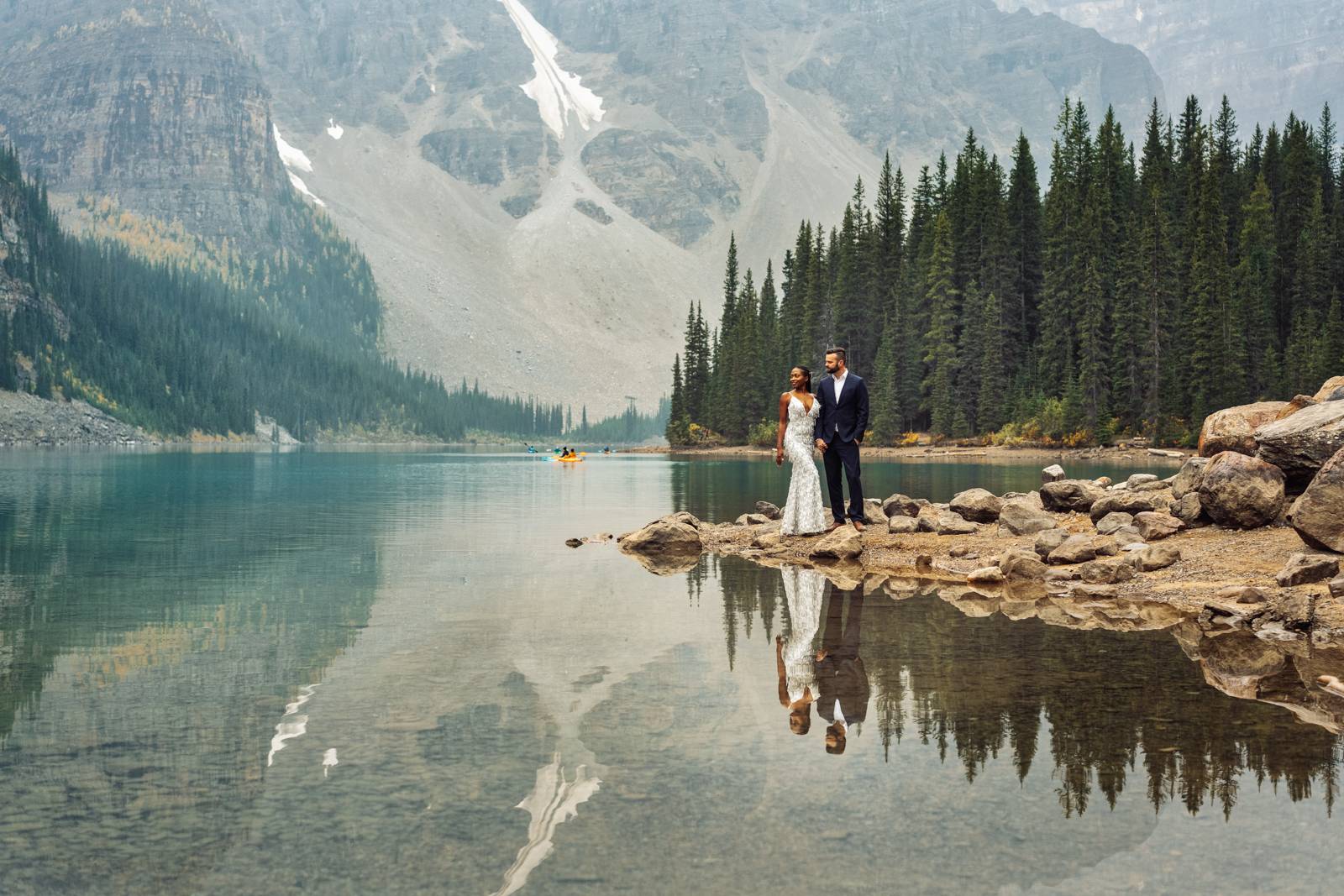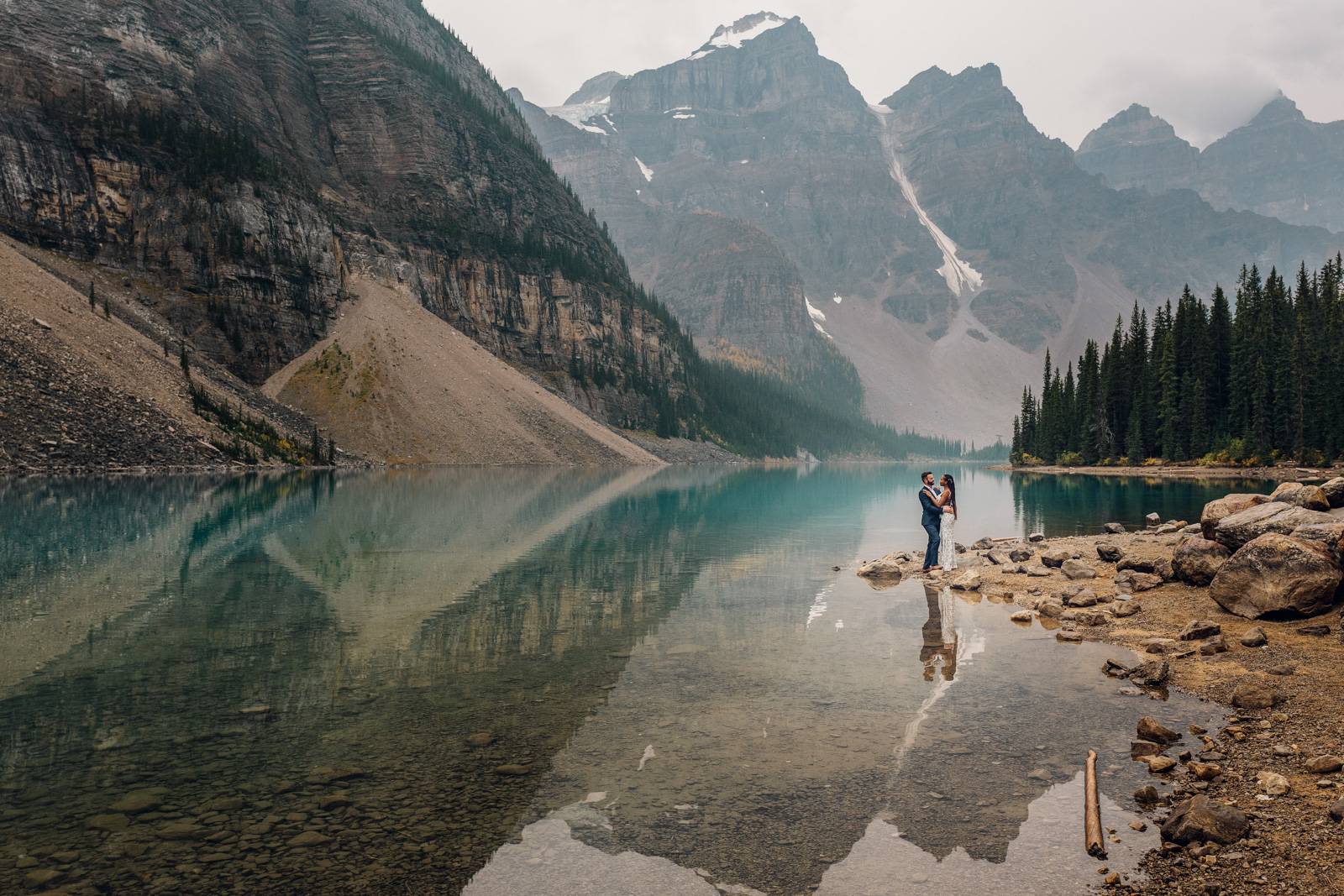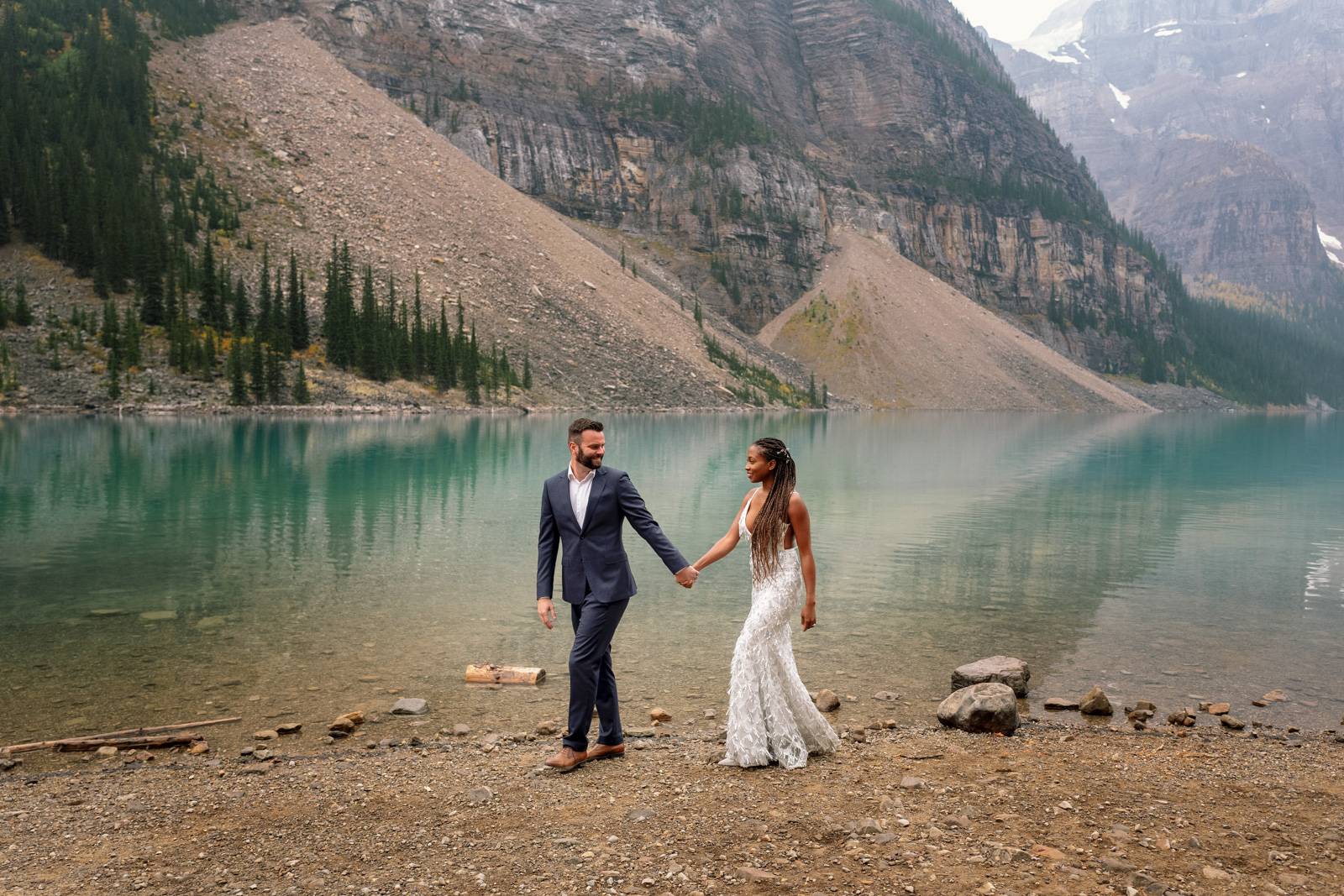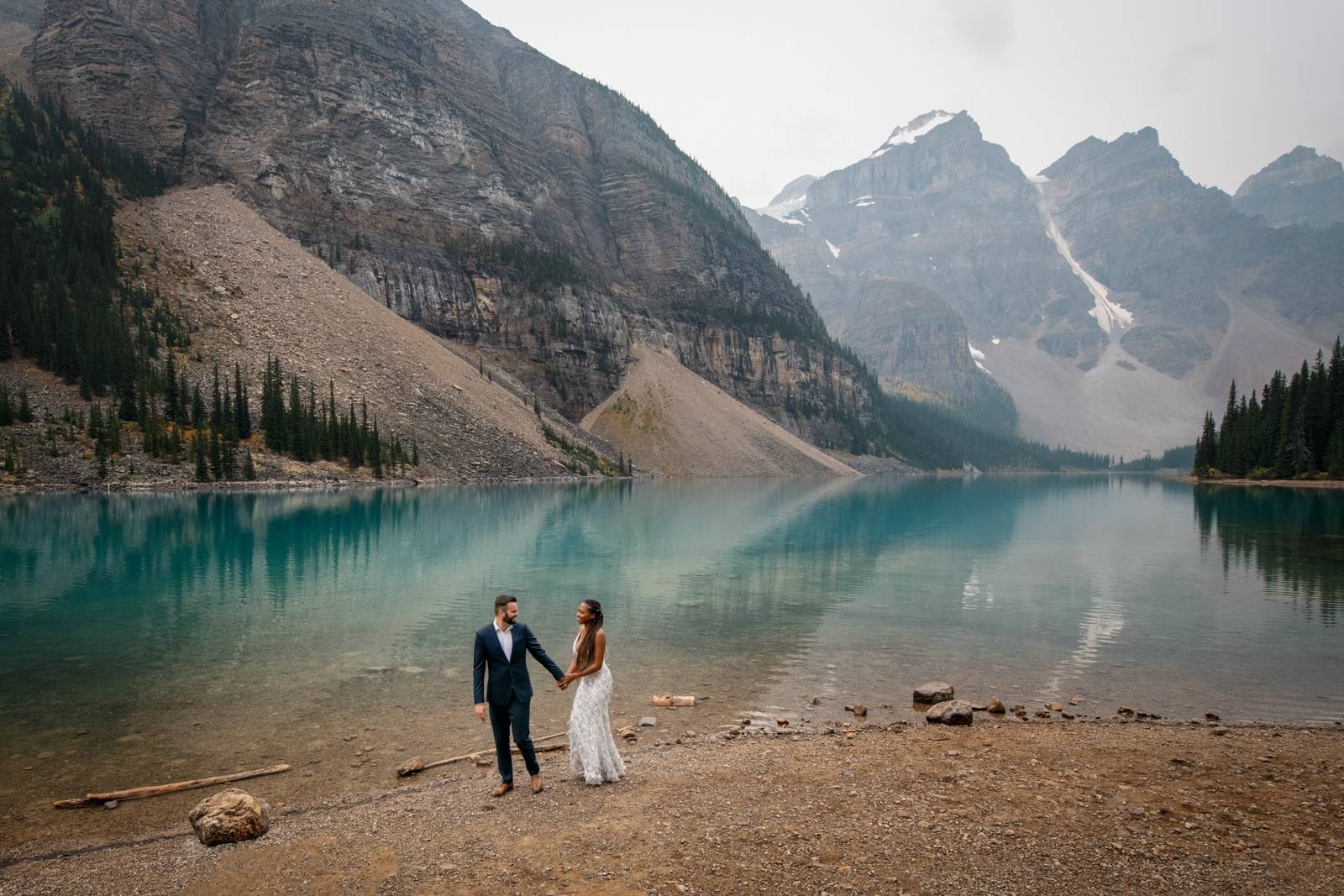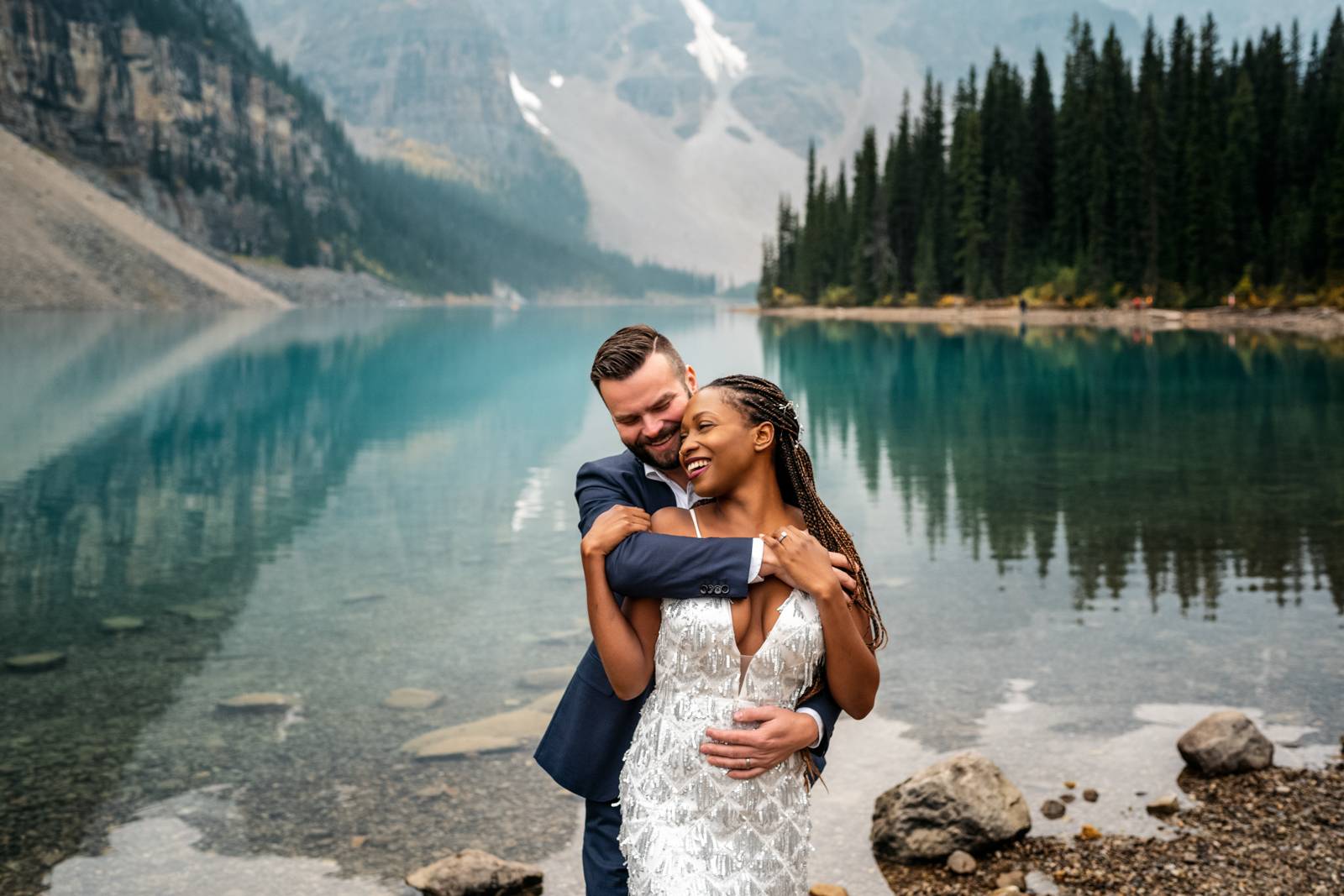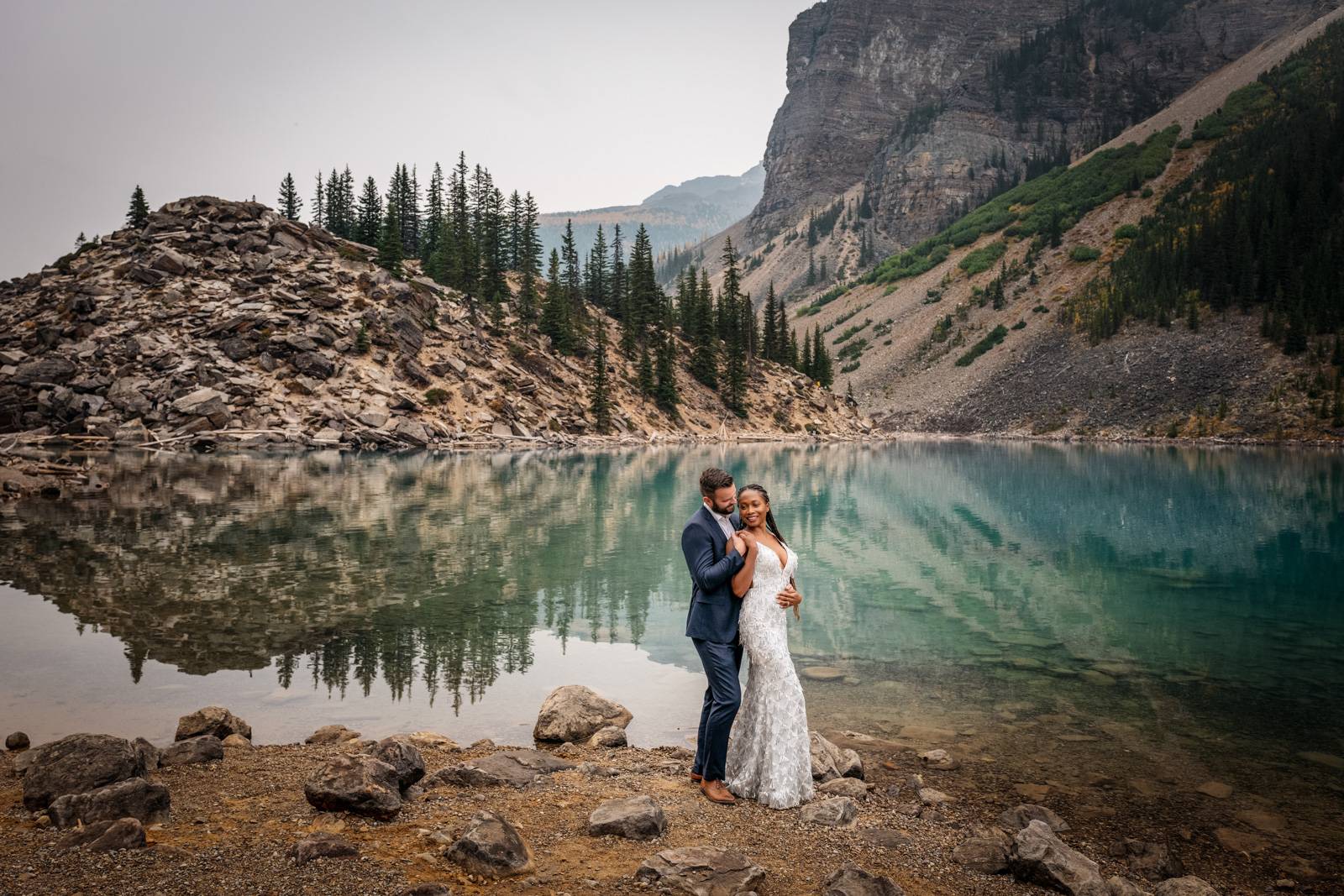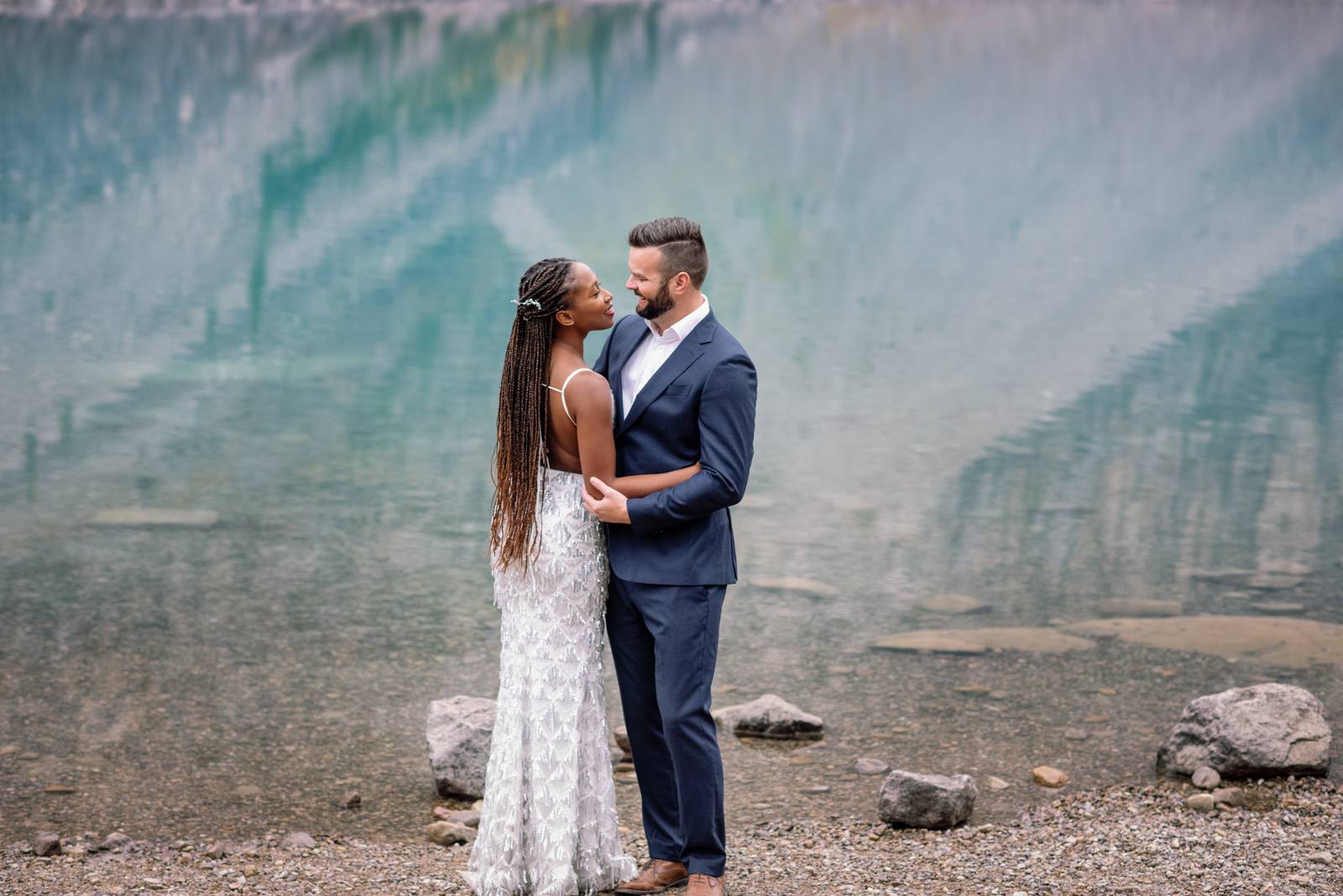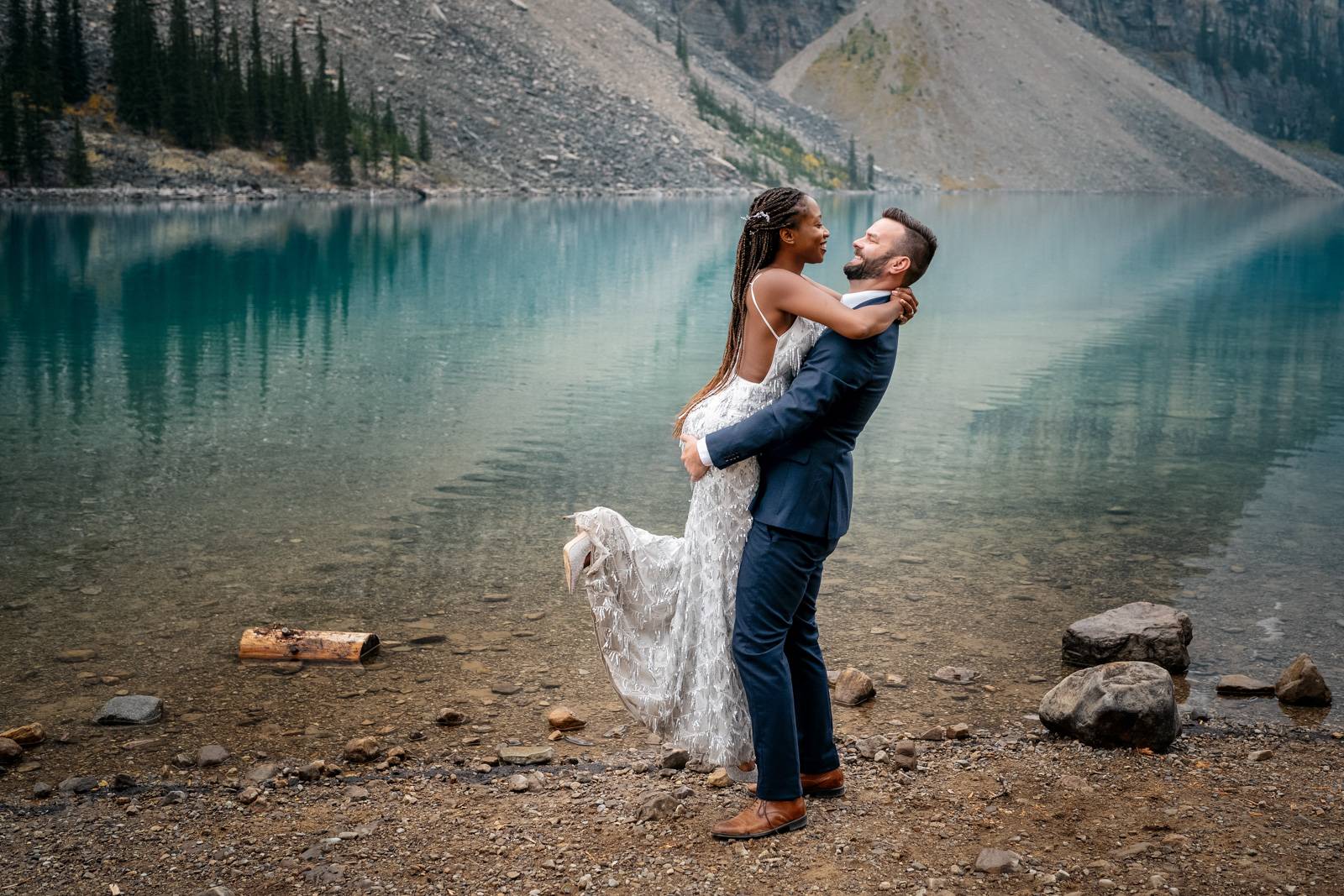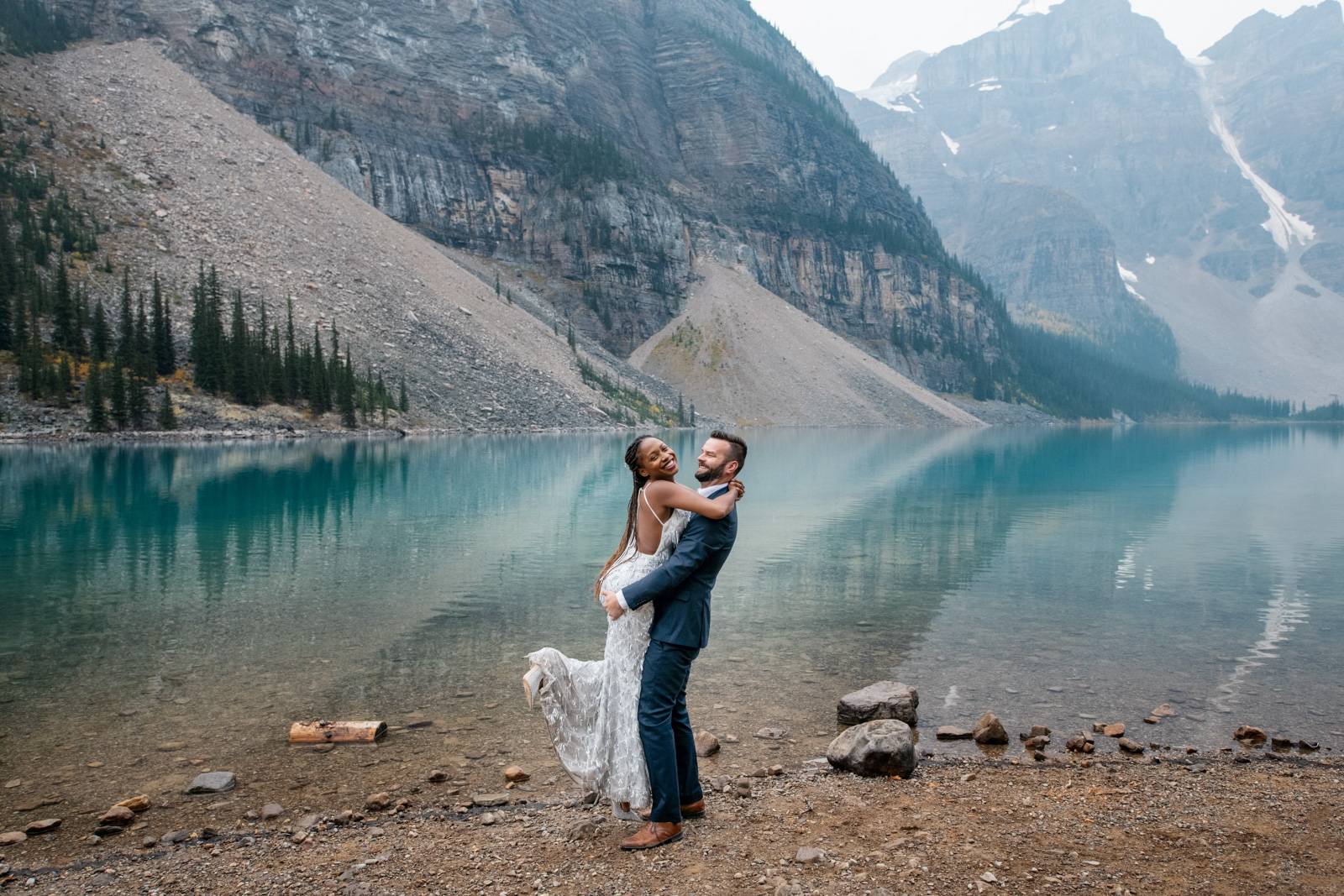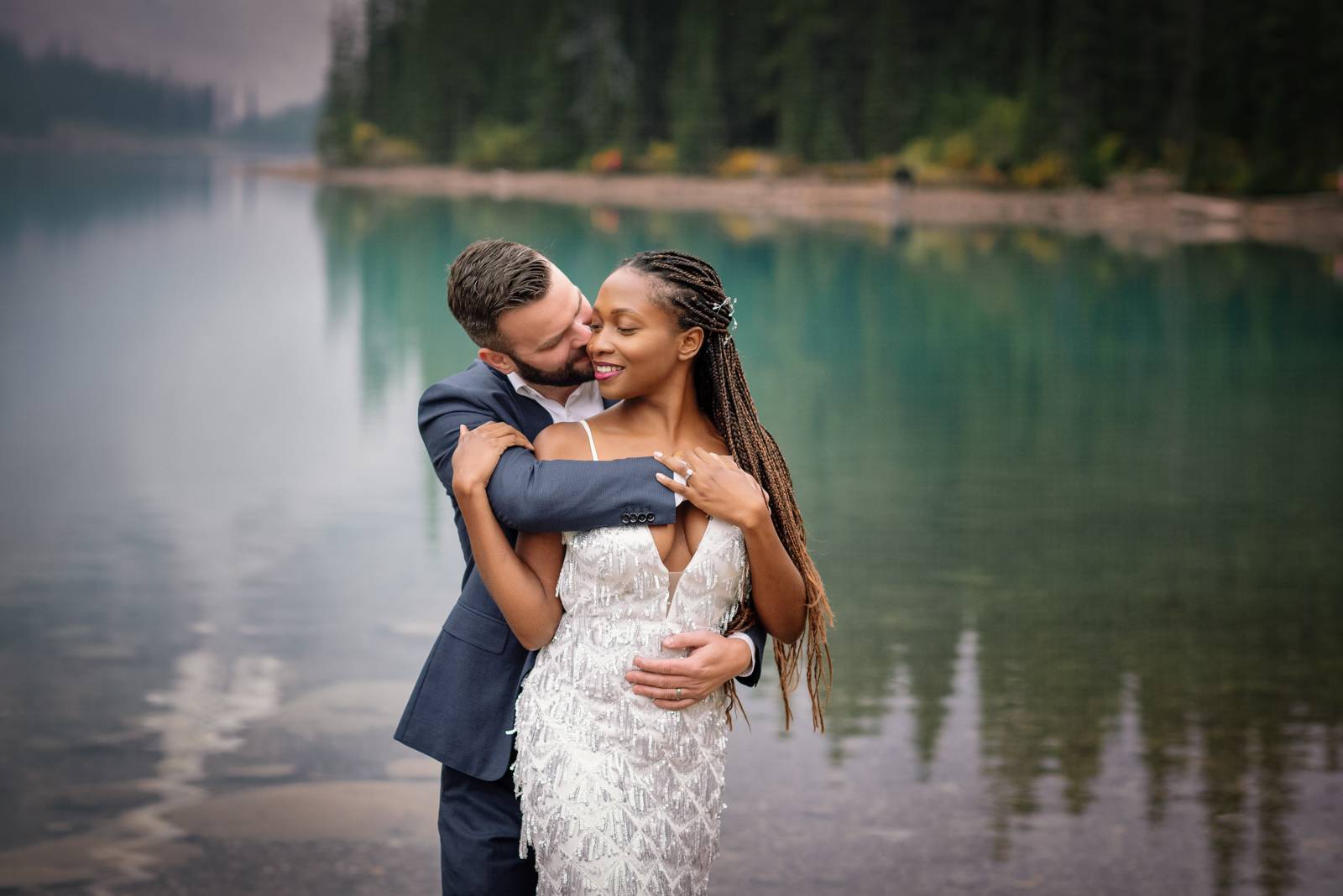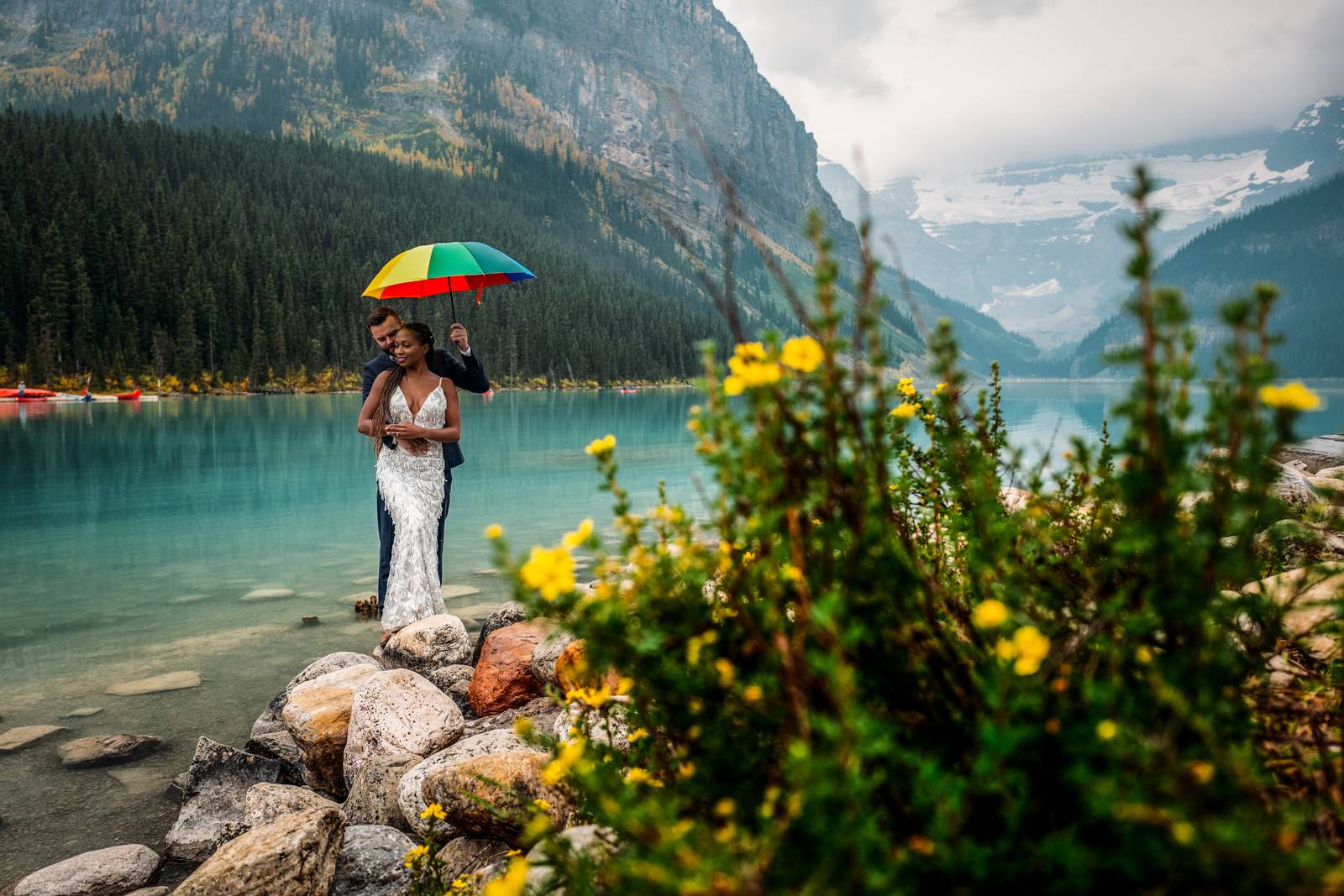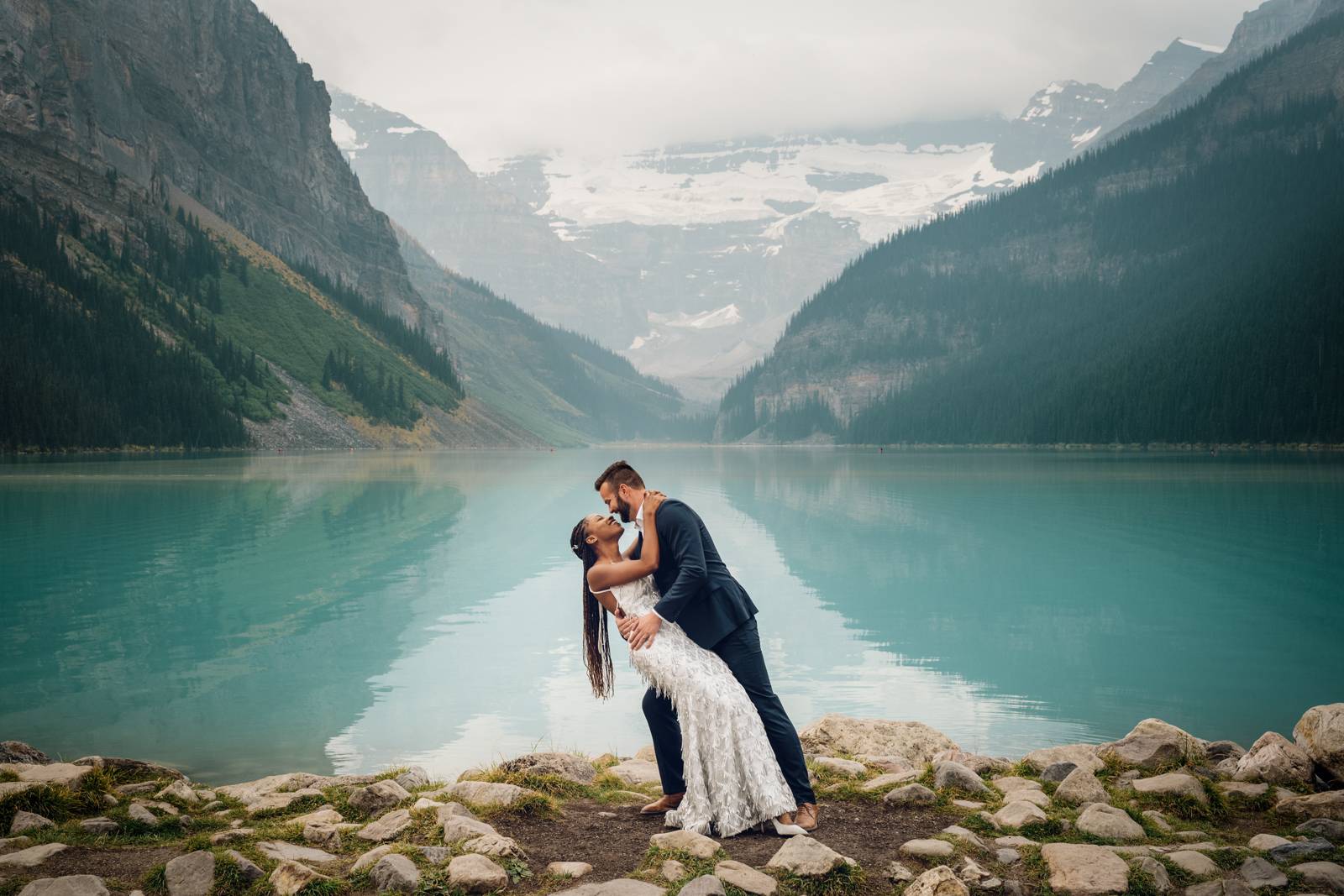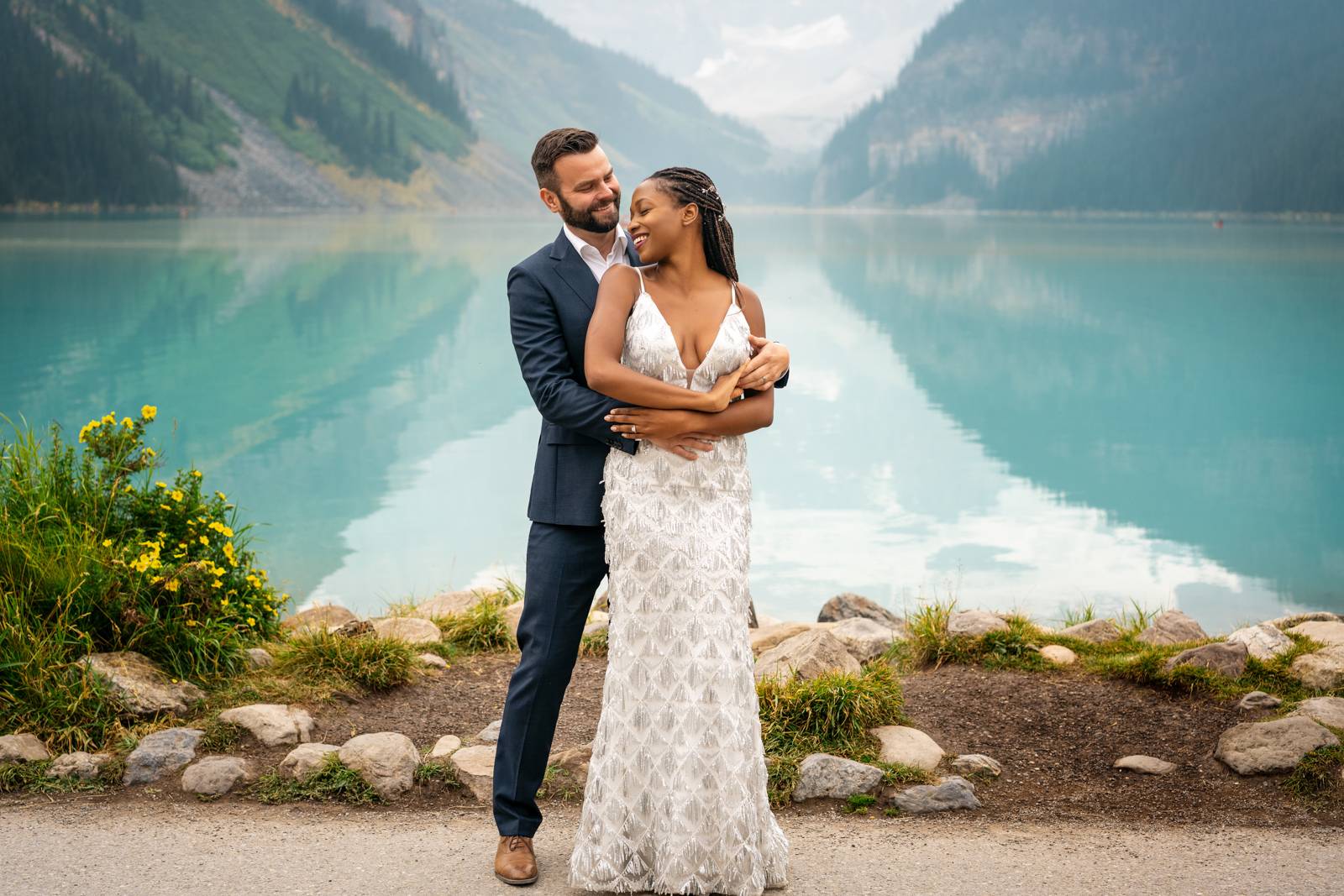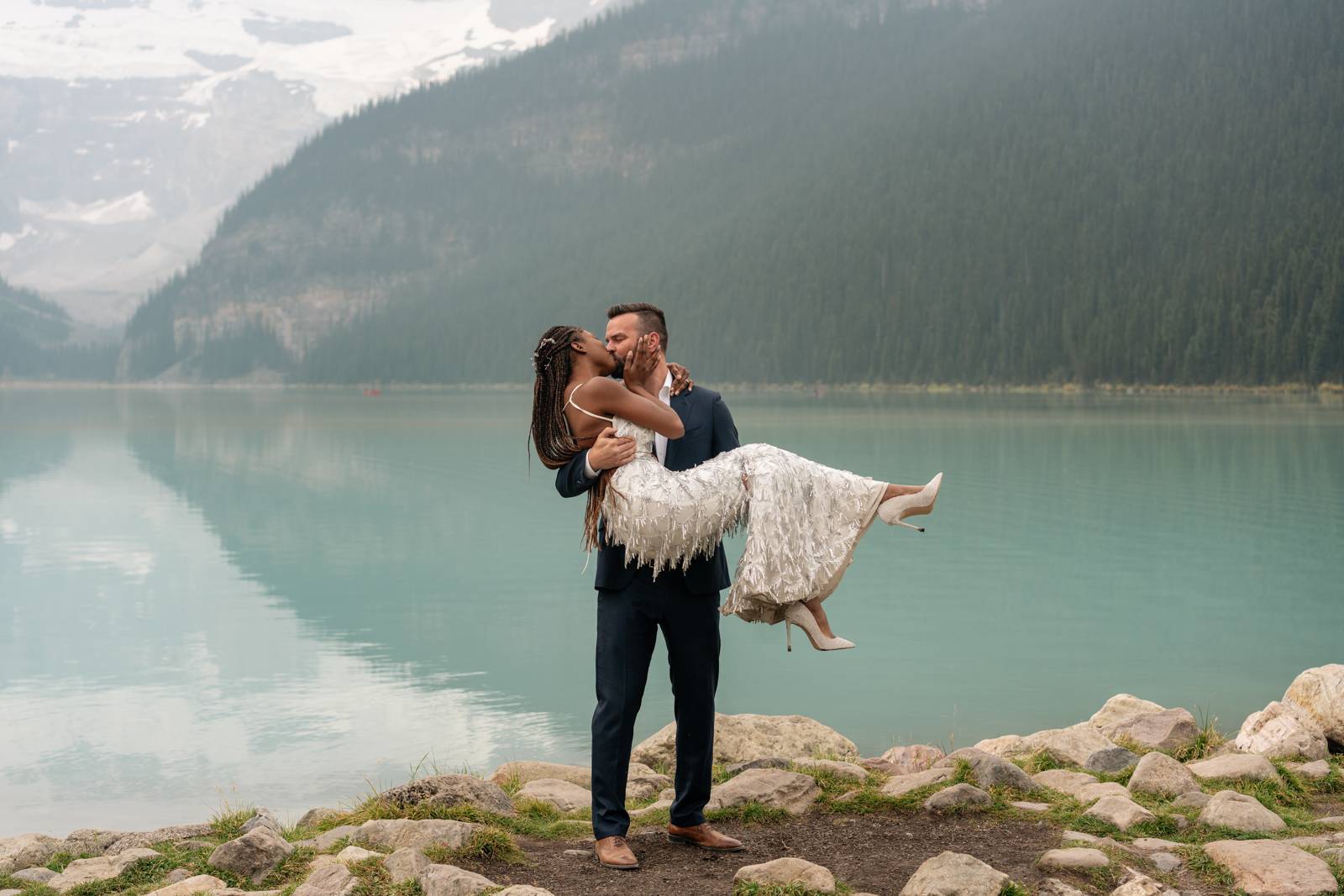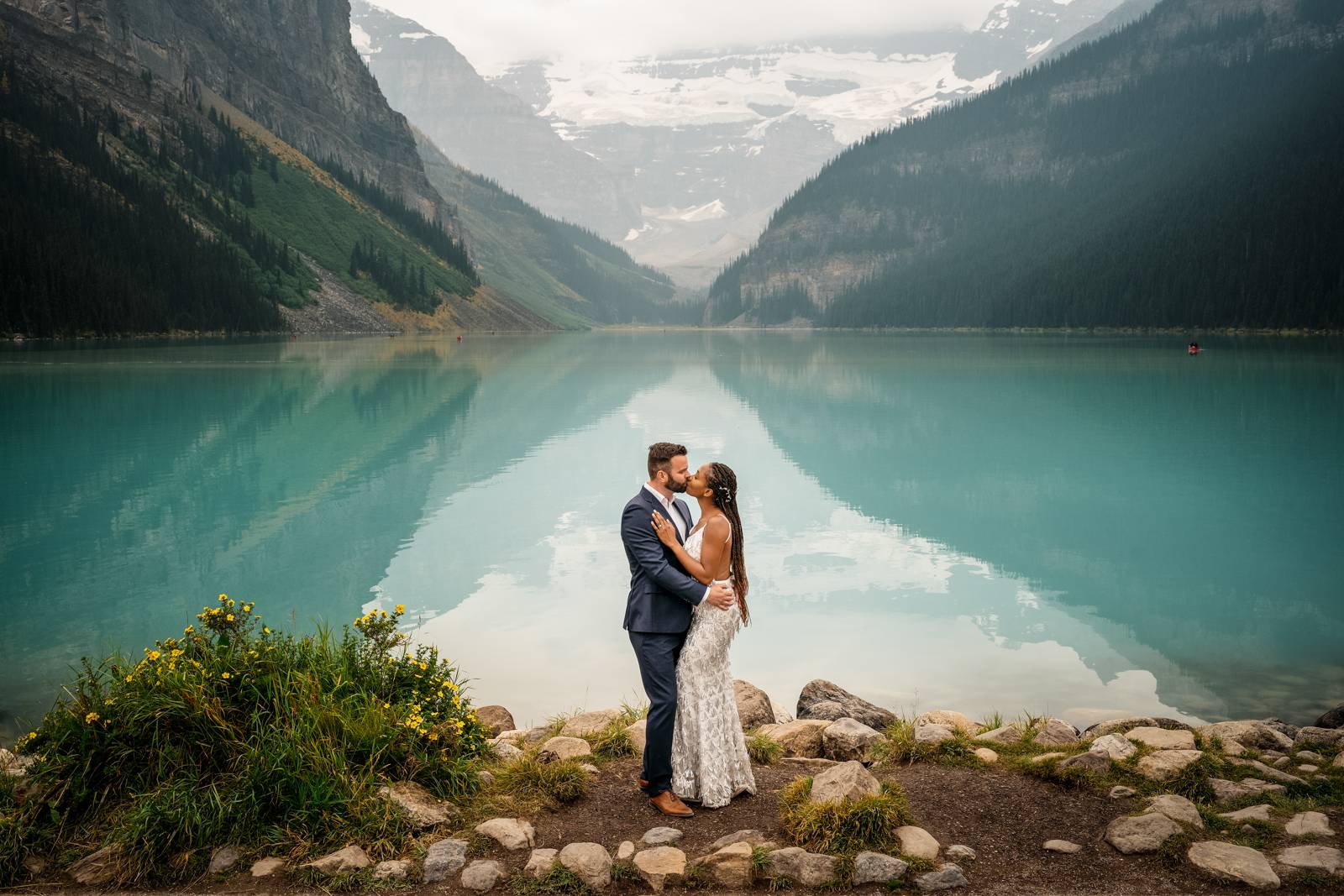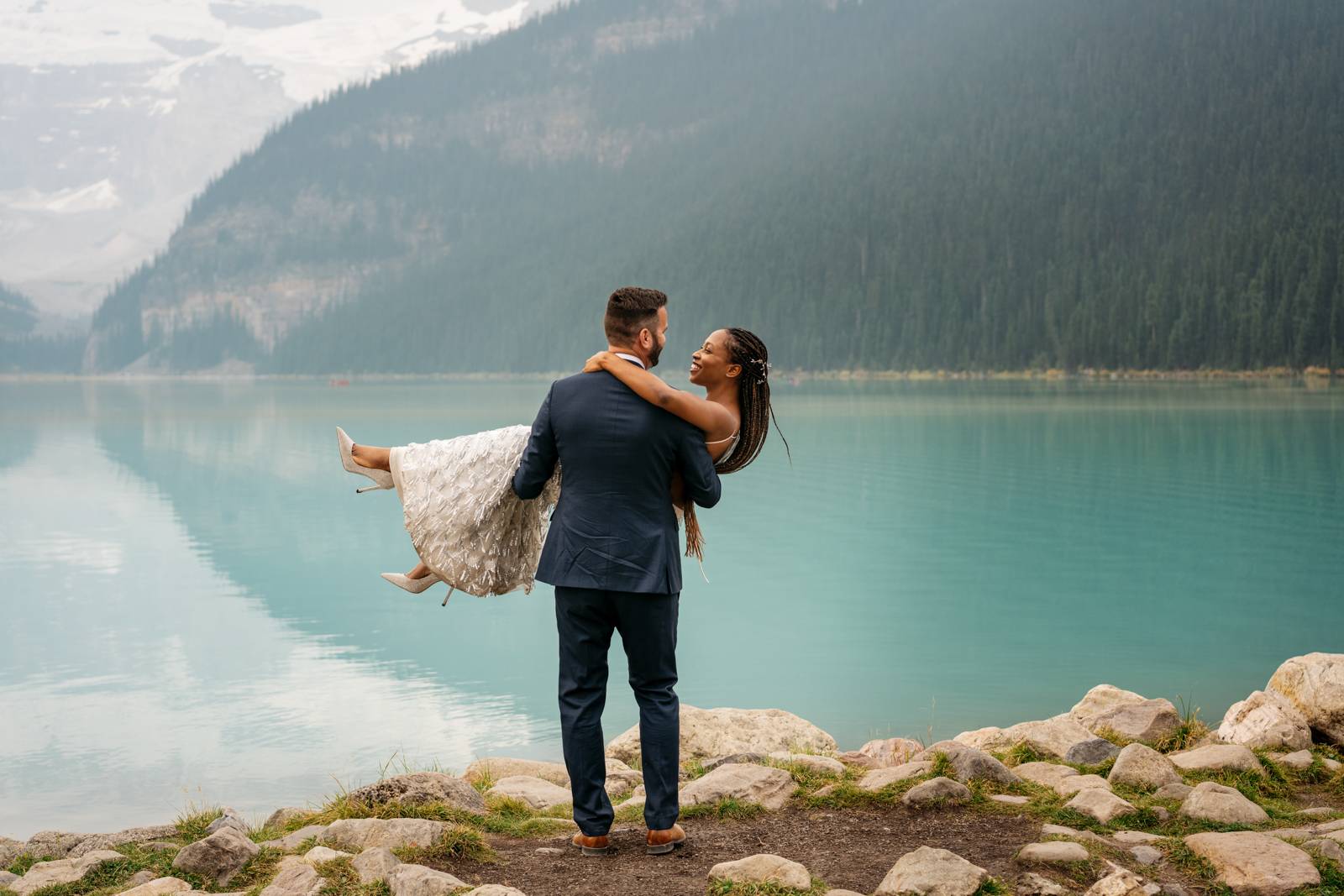 We are Dorota and Marcin, Moraine Lake elopement photographers capturing stunning mountains photos.
Our work is best described as documentary photography that captures candid moments and artistic portraits during the wedding day.
We also captures couples love in the natural beauty of the Canadian Rockies.