We hiked 24 km to the bottom of the king of Canadian Rockies with Chelsea and Ryan. It's huge and massive mountain that is visible from the Yellowhead highway. We needed two days to get to the blue lake located at the borrom of Mount Robson.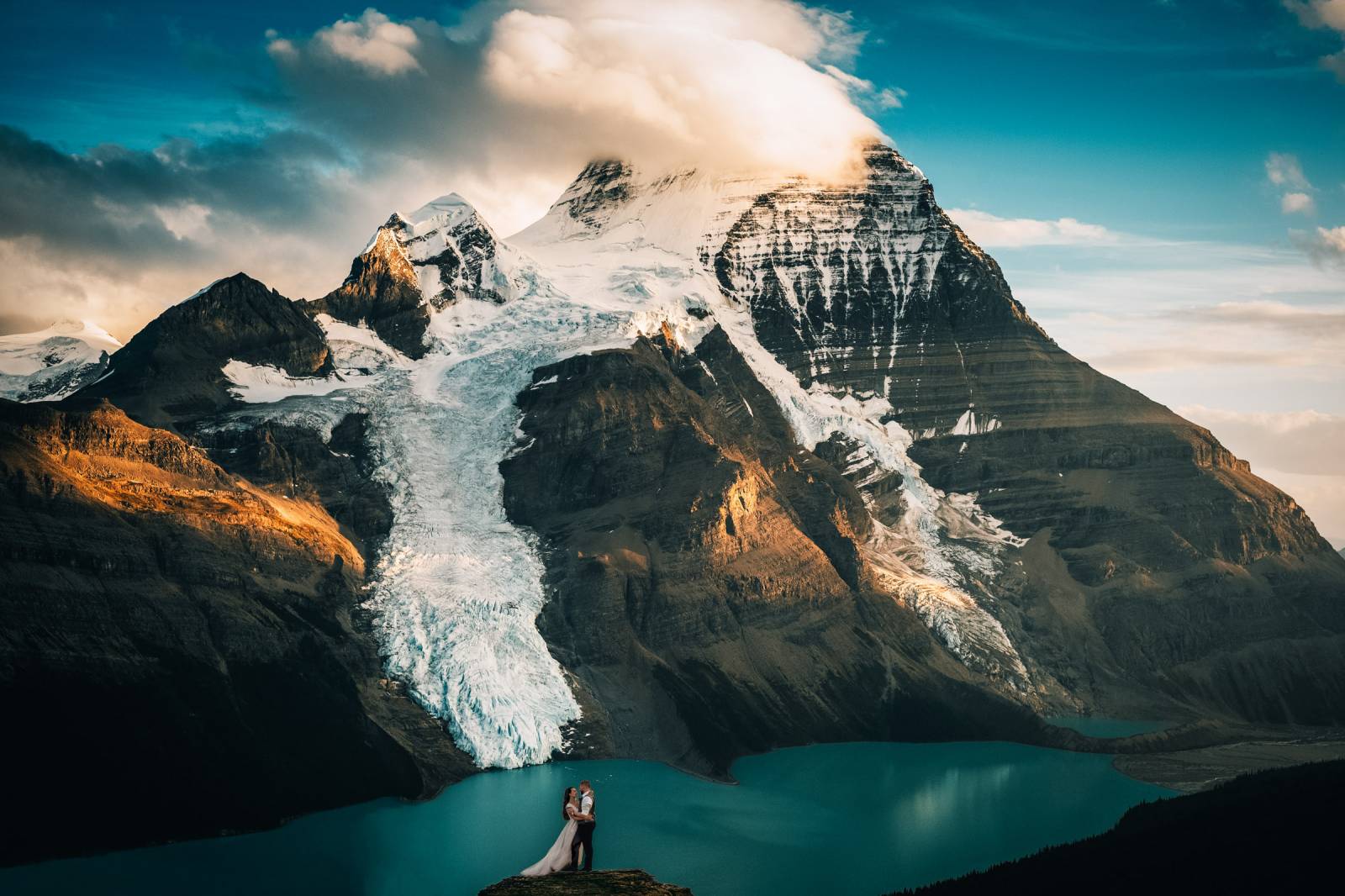 Berg Lake Campground and Mount Robson.
We met with Chelsea and Ryan at the parking lot in front of the Mount Robson visitor centre. We hiked 11 km to Whitehorn campground where we spent our first night. The next day we hiked another 11km to the second campground where we stayed for 2 nights. At Berg Lake campground we set up our base for our adventure elopement. Berg Lake trail is one of Canada's the most scenic multi-day hikes. We were charmed by the variety of landscapes, from beautiful waterfalls to huge glaciers.
Sunrise and sunset elopement photo session.
As elopement photographers we always aim for taking elopement photos during the sunrise or sunset. We worked very hard for three days and we took amazing elopement photos at sunrise and sunset. We were walking in the darkness at night without distractions of the civilization which we left behind. We were excited by the enormous beauty created by the nature. Although we were extremely tired, we were hiking every day to discover new spectacular location. One day we found a beautiful glacier with an ice cave where we took unique elopement images.
When we returned to our cars with blisters on our feet, we had the feeling that our mission had been successful.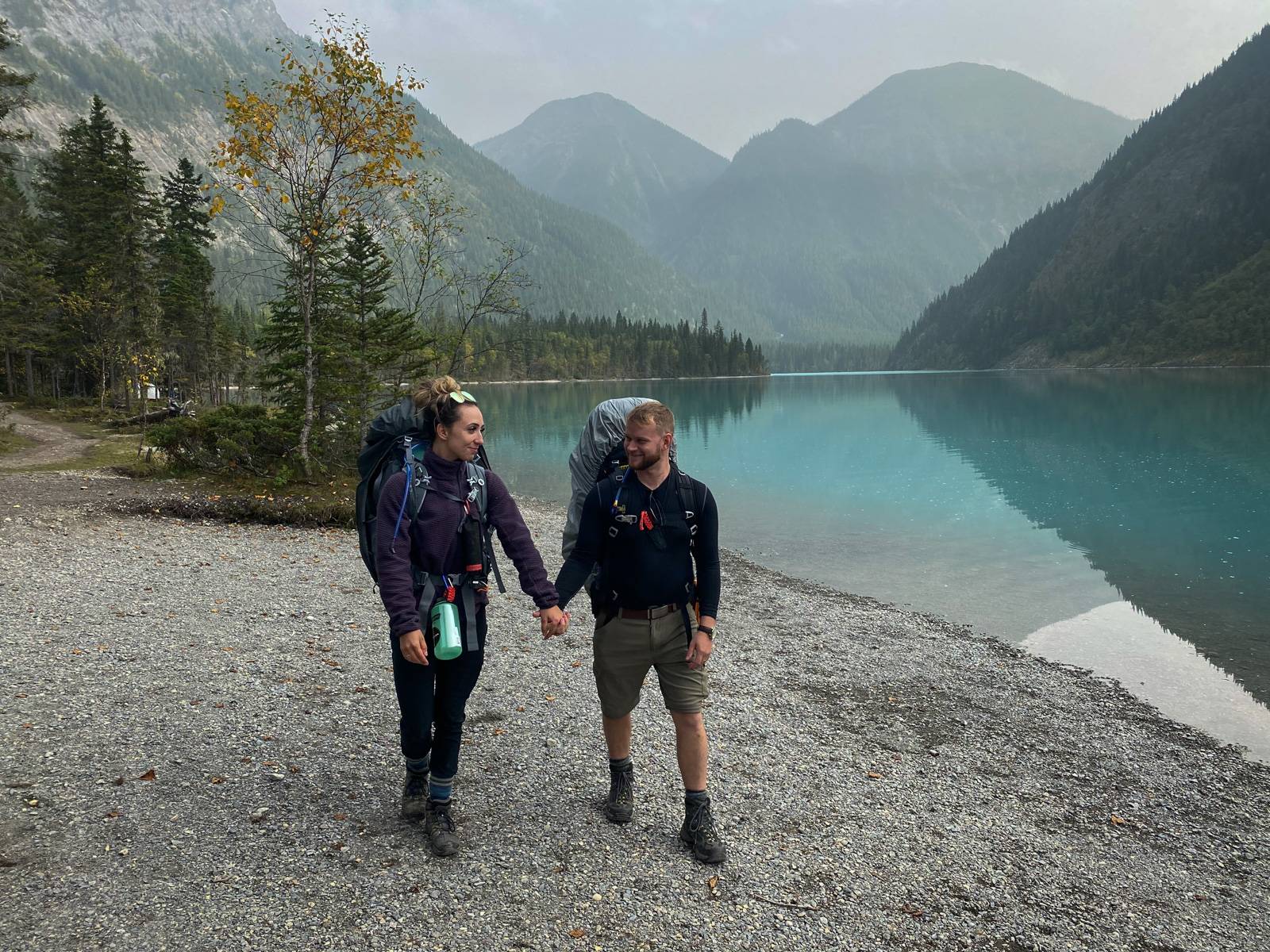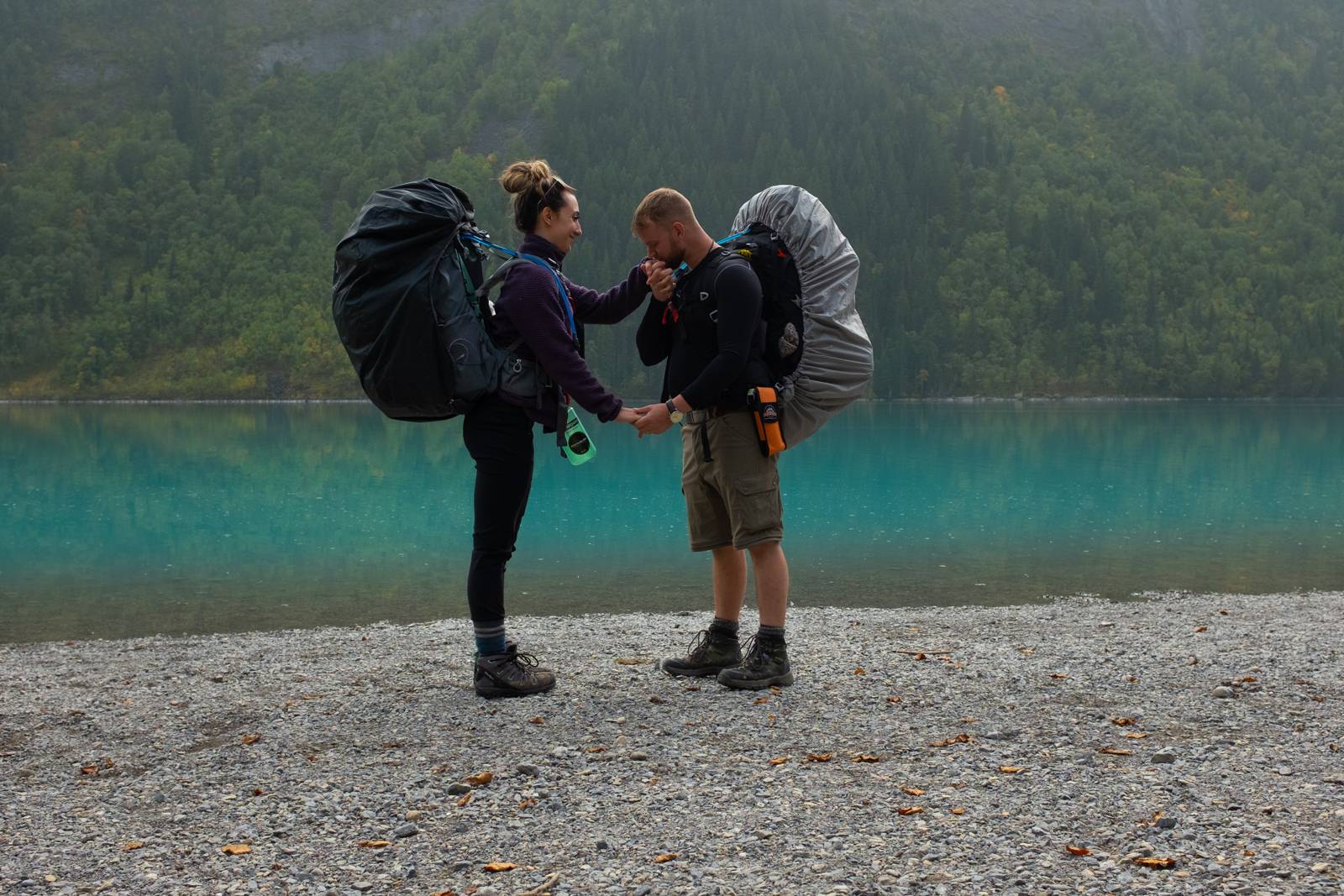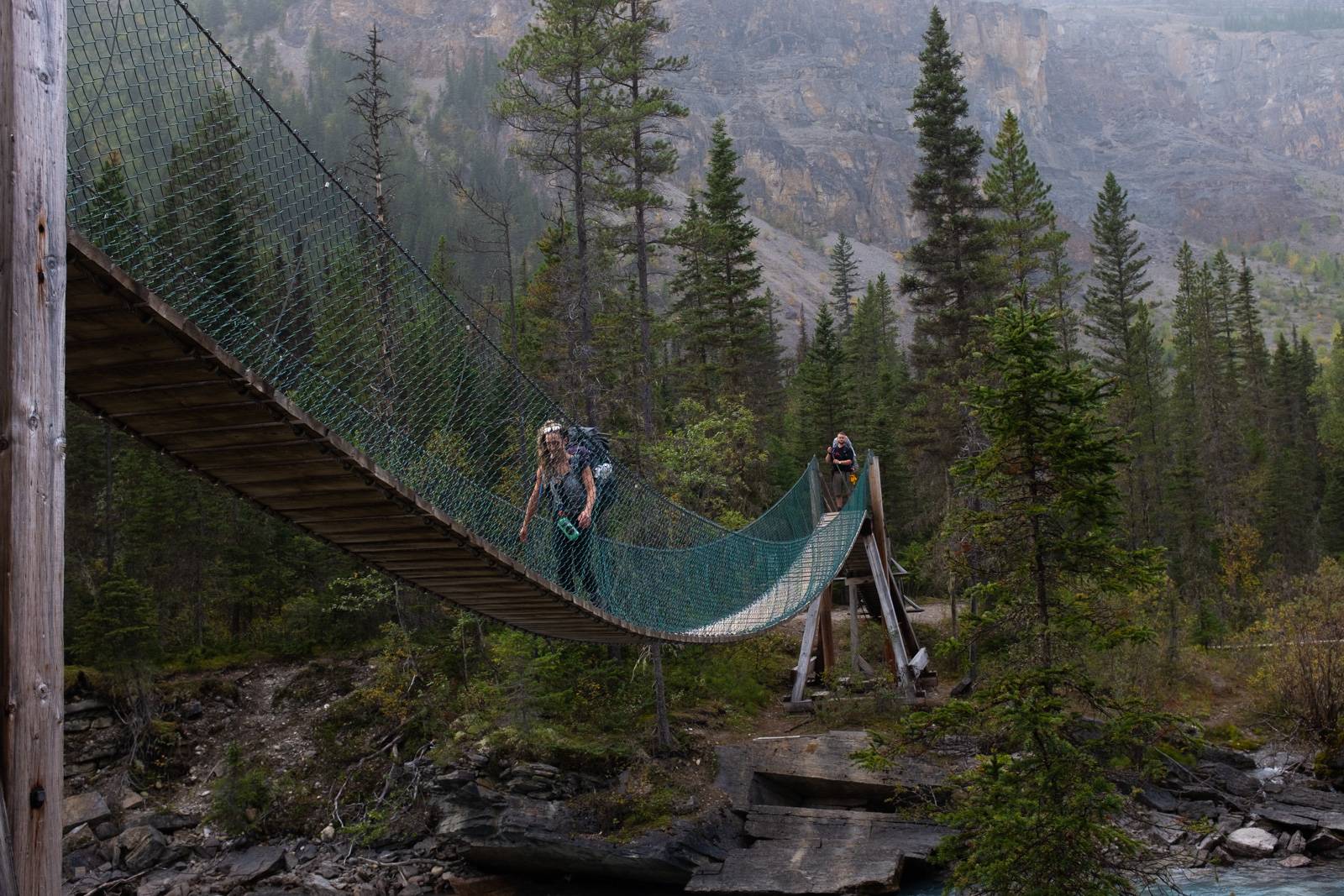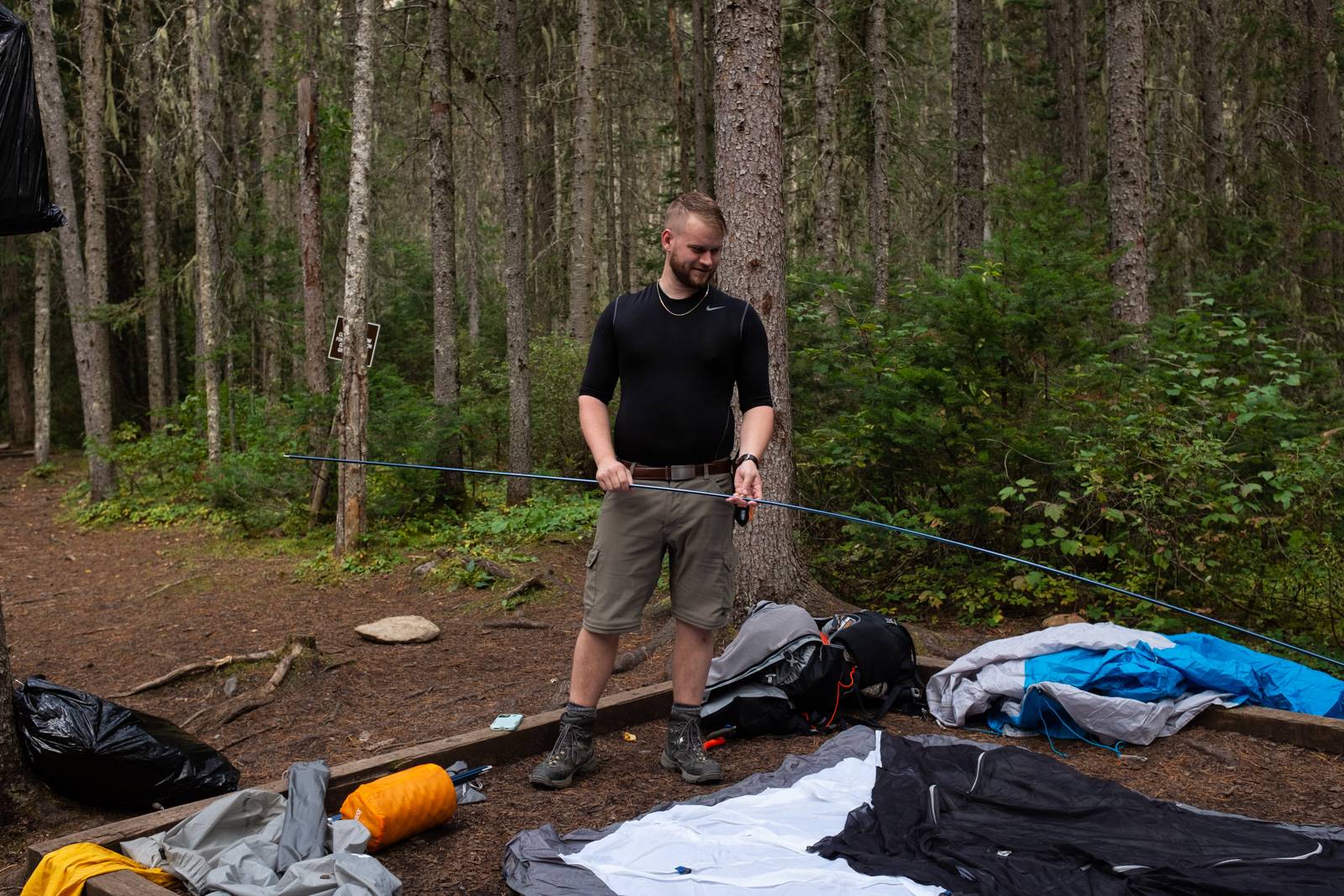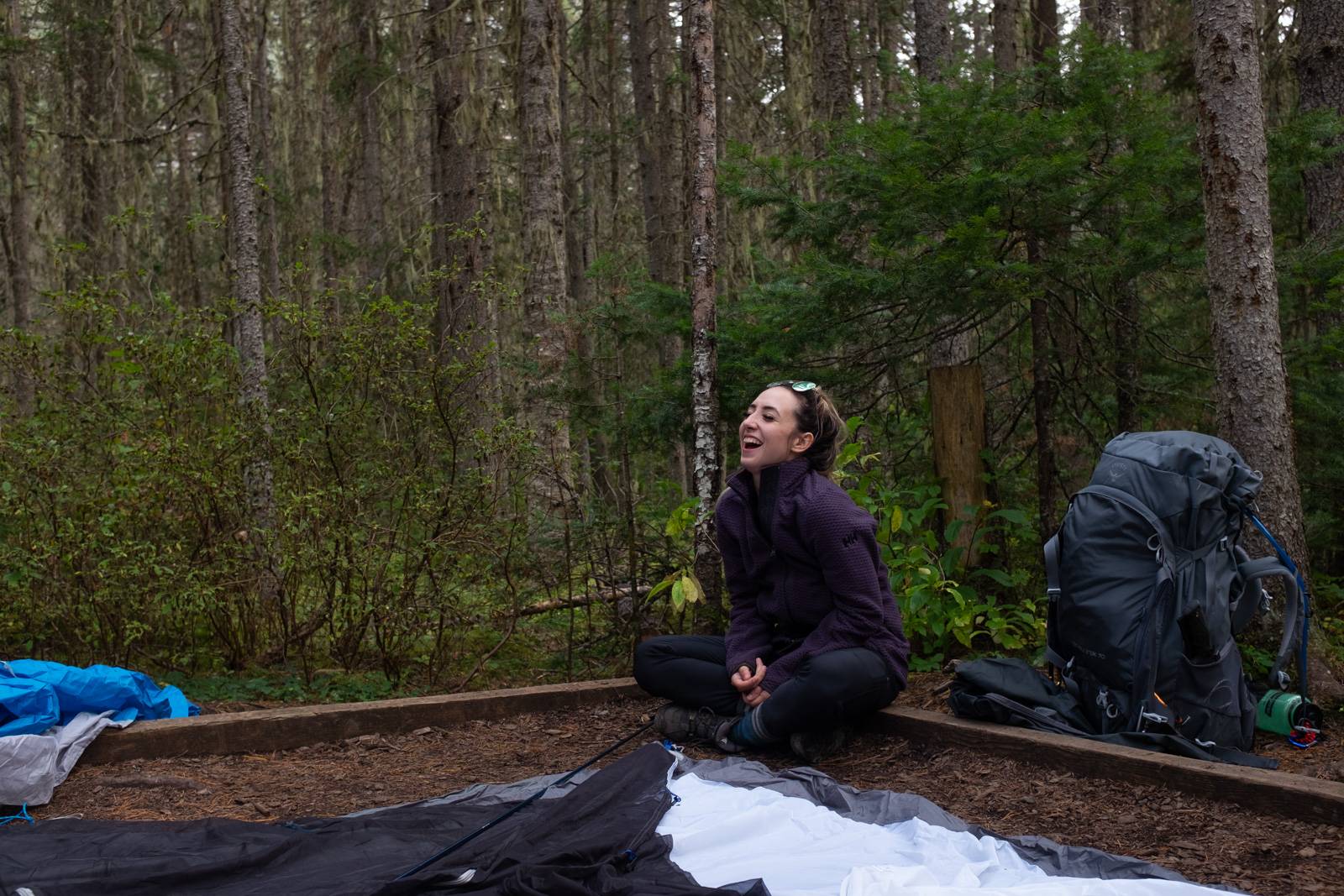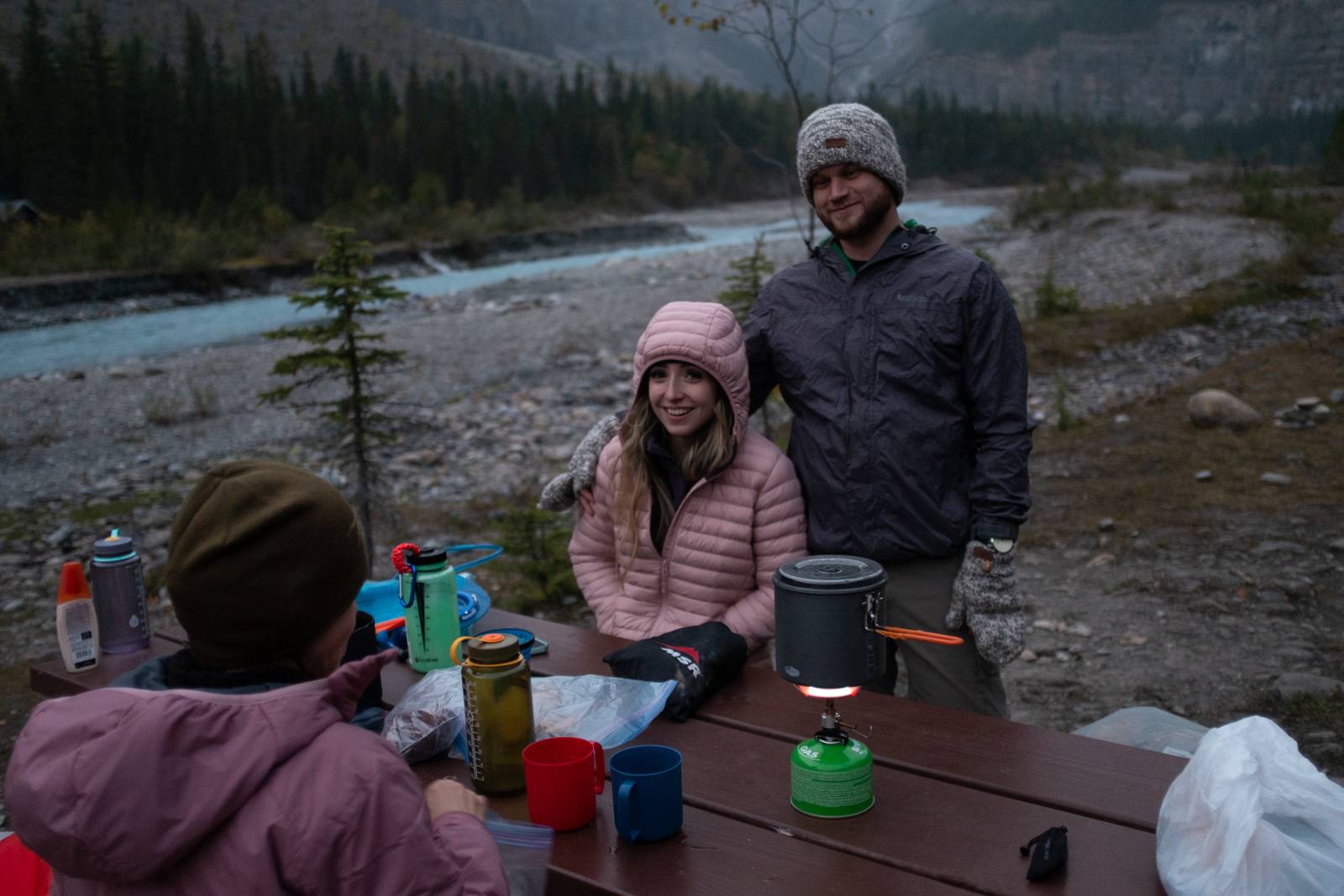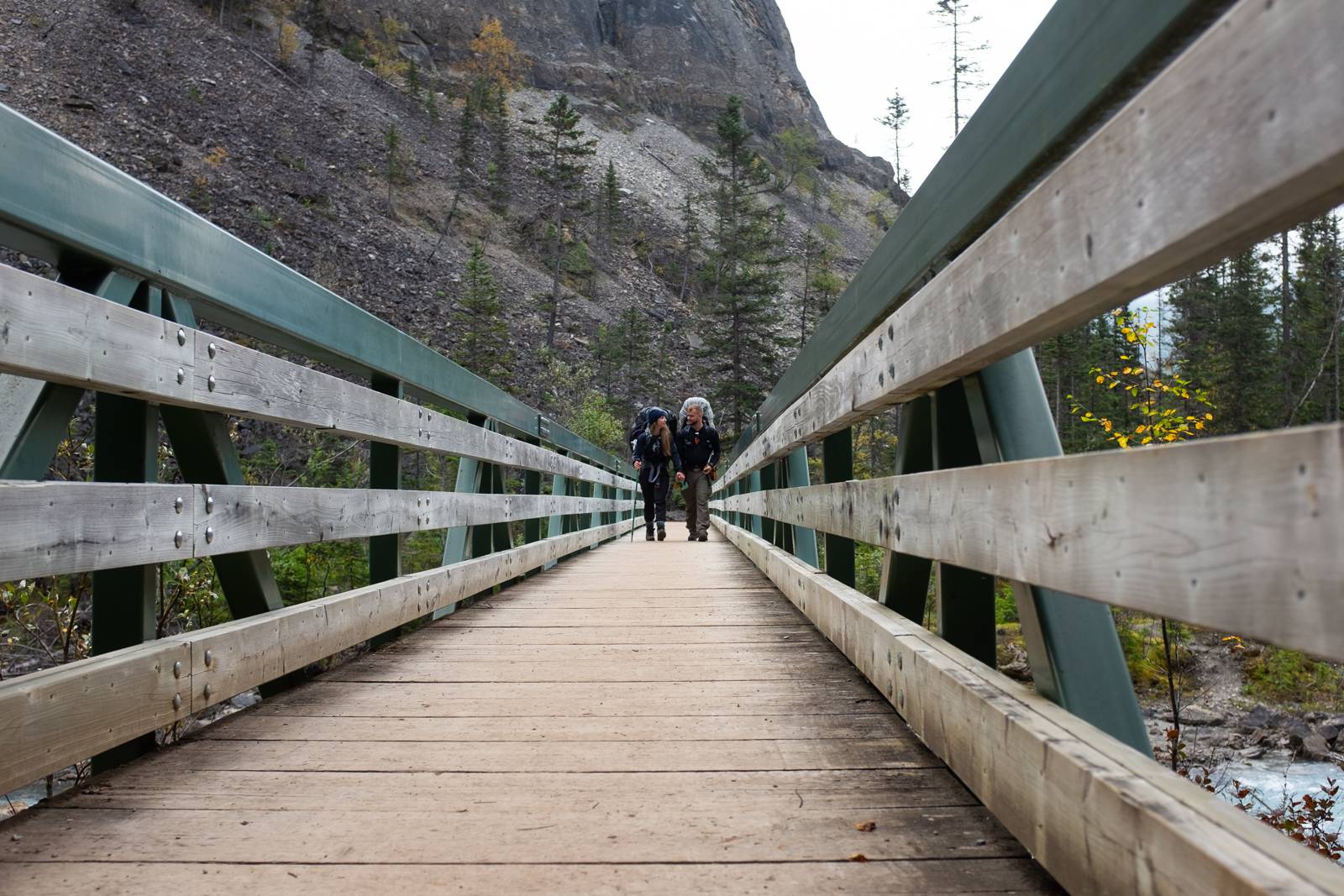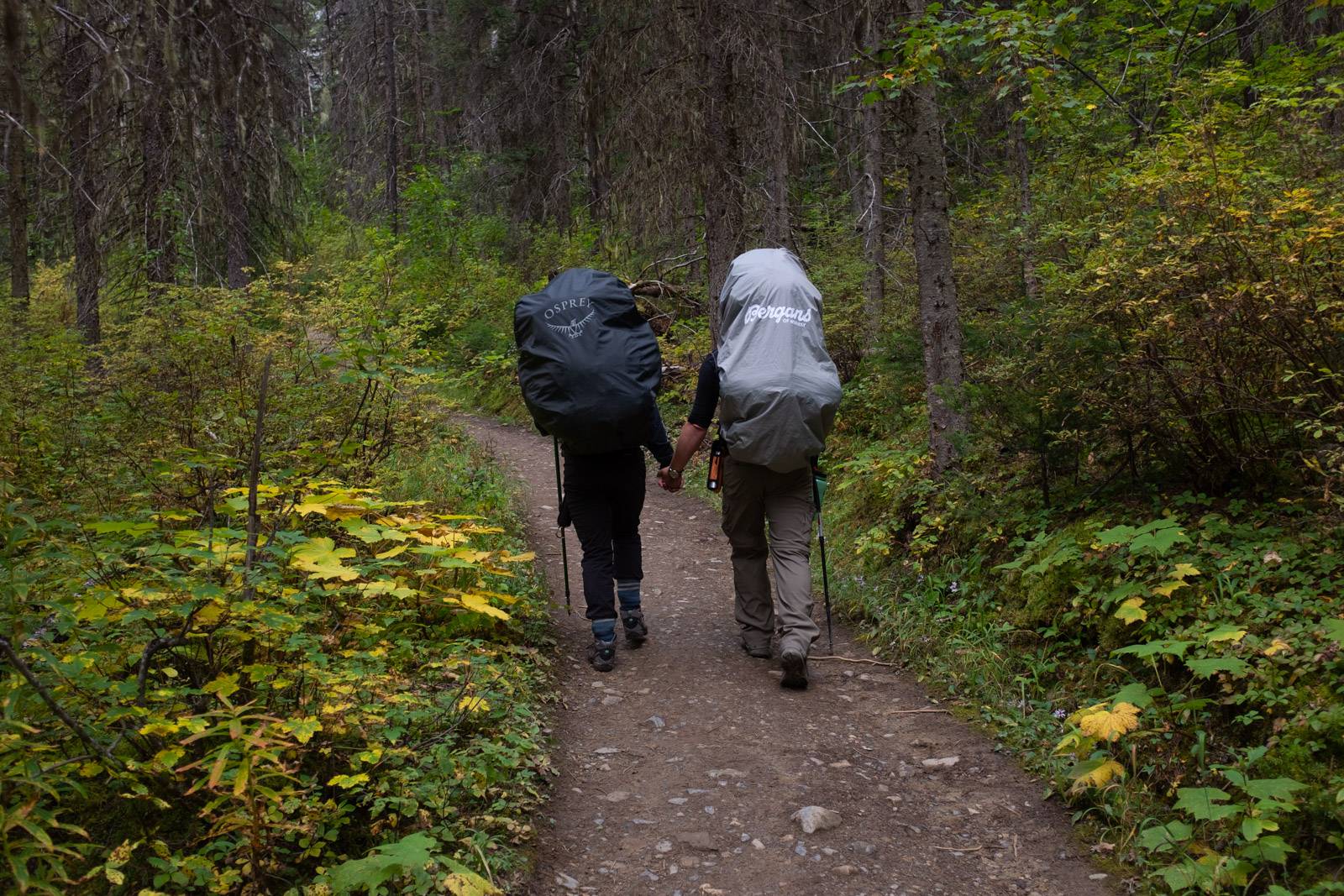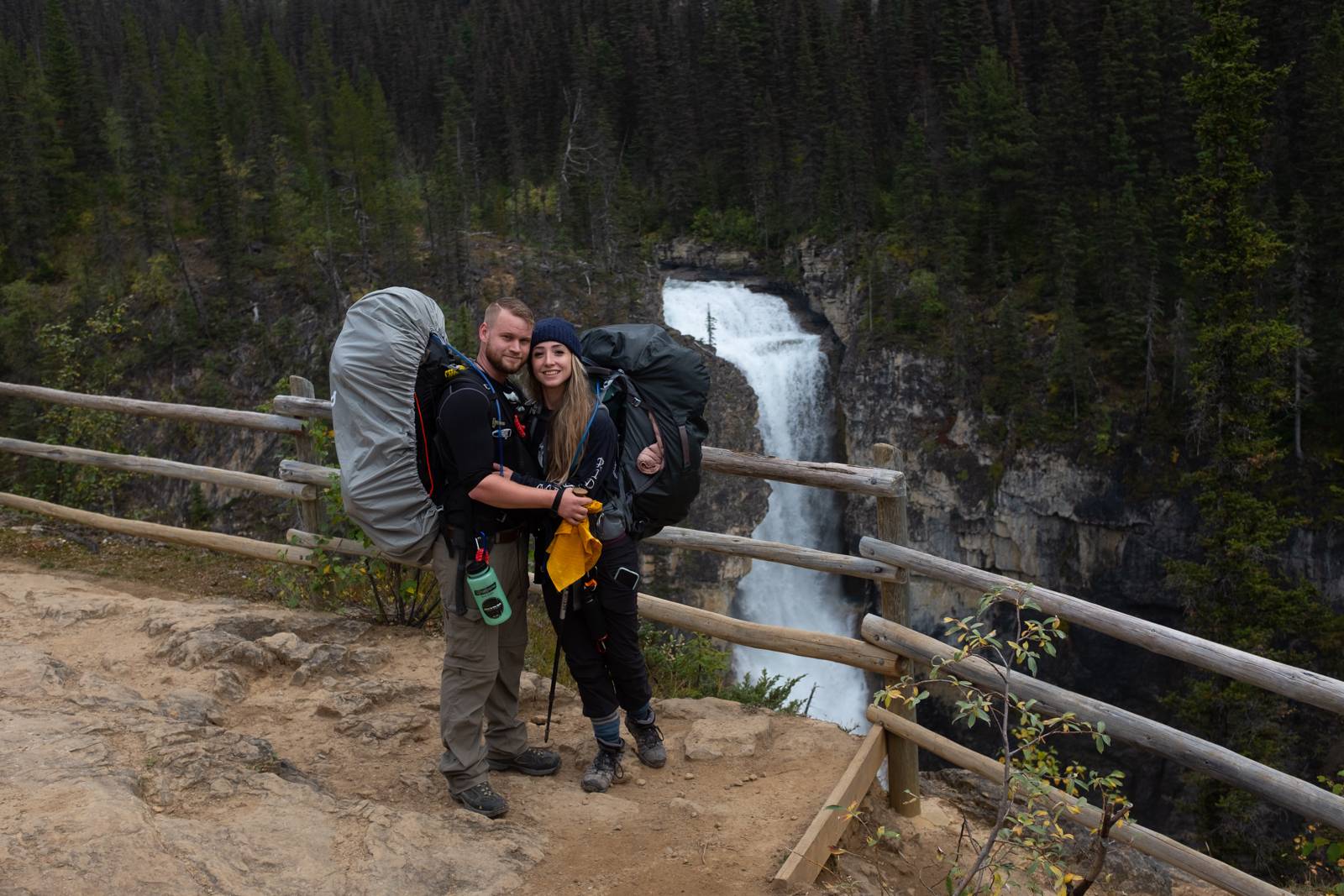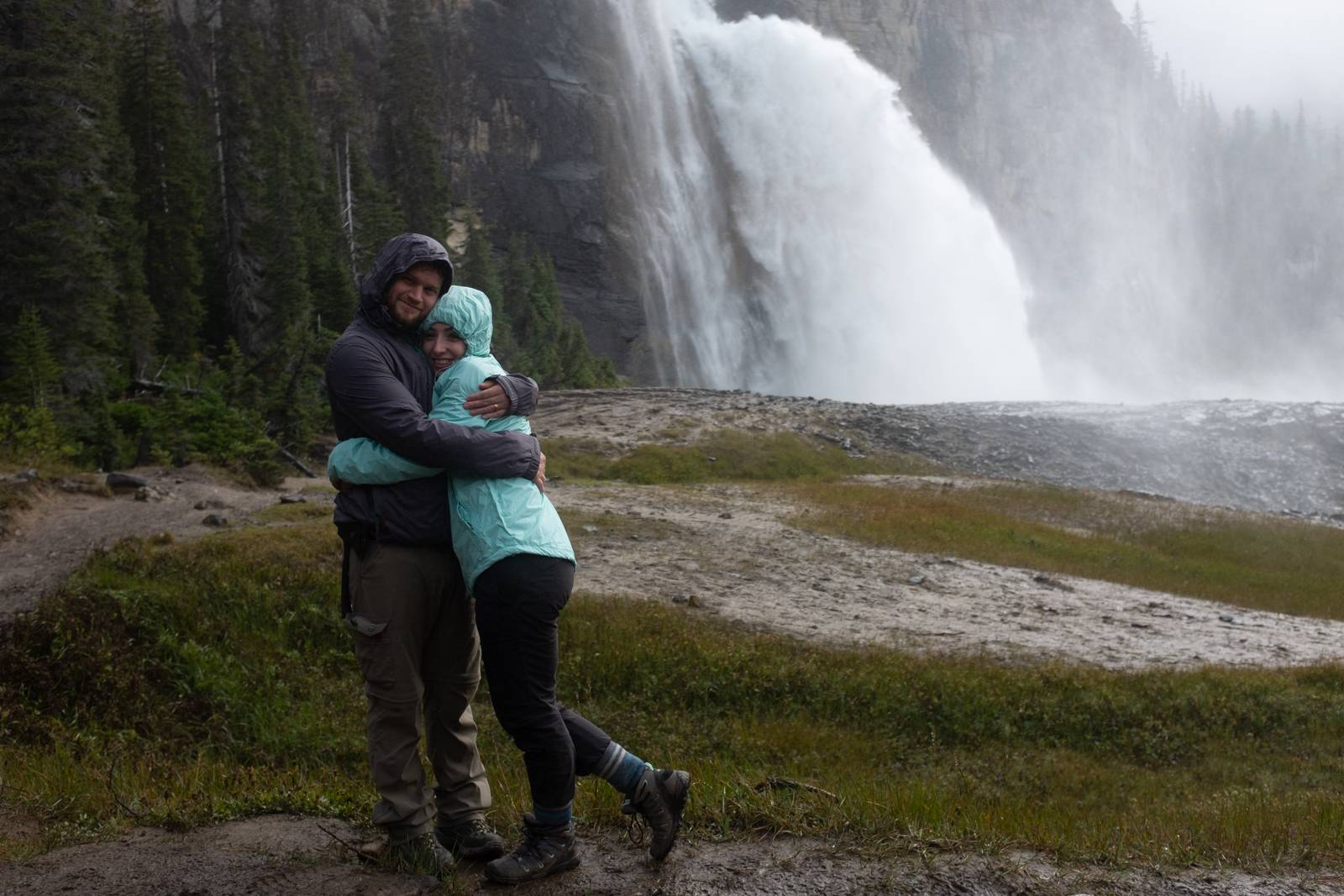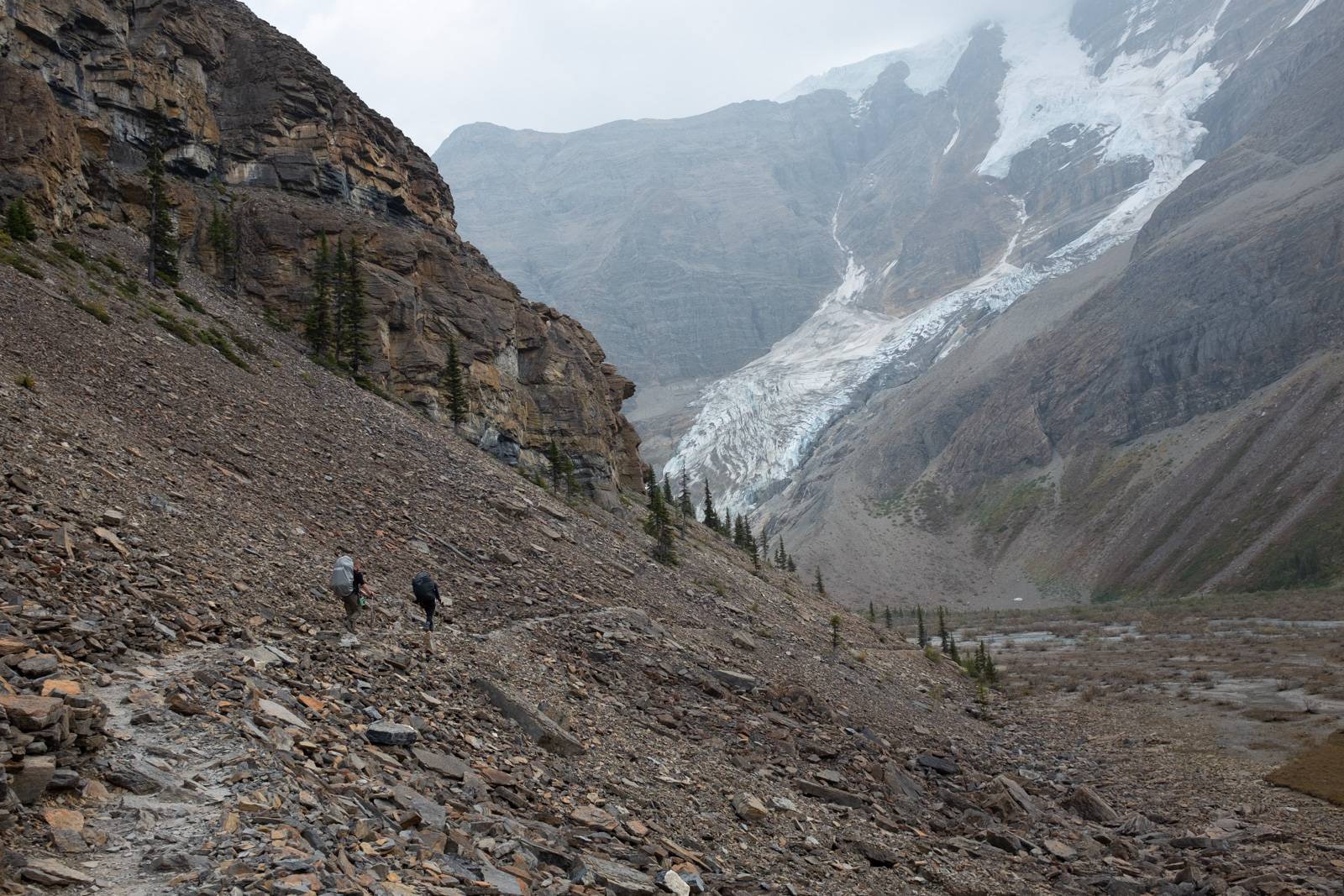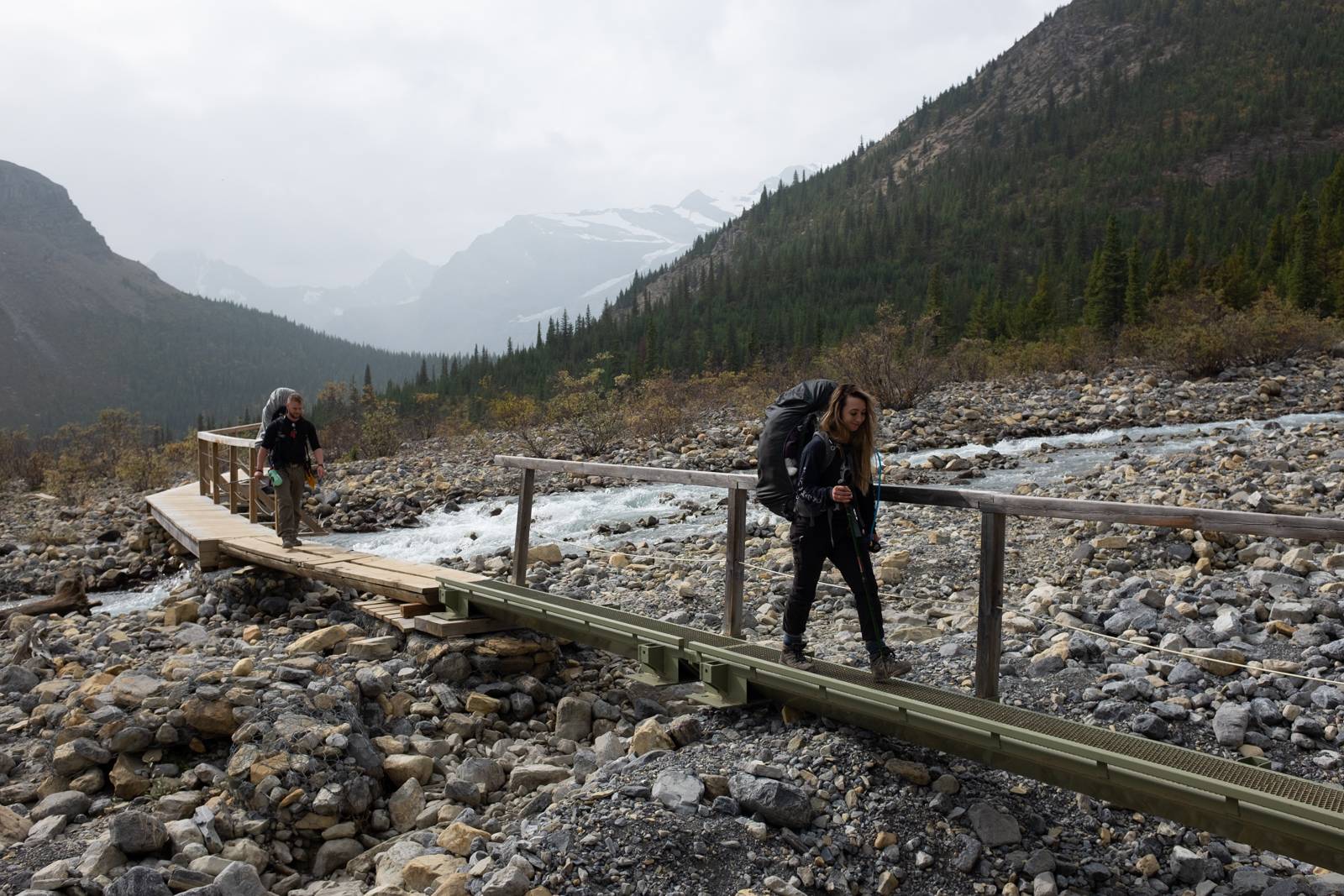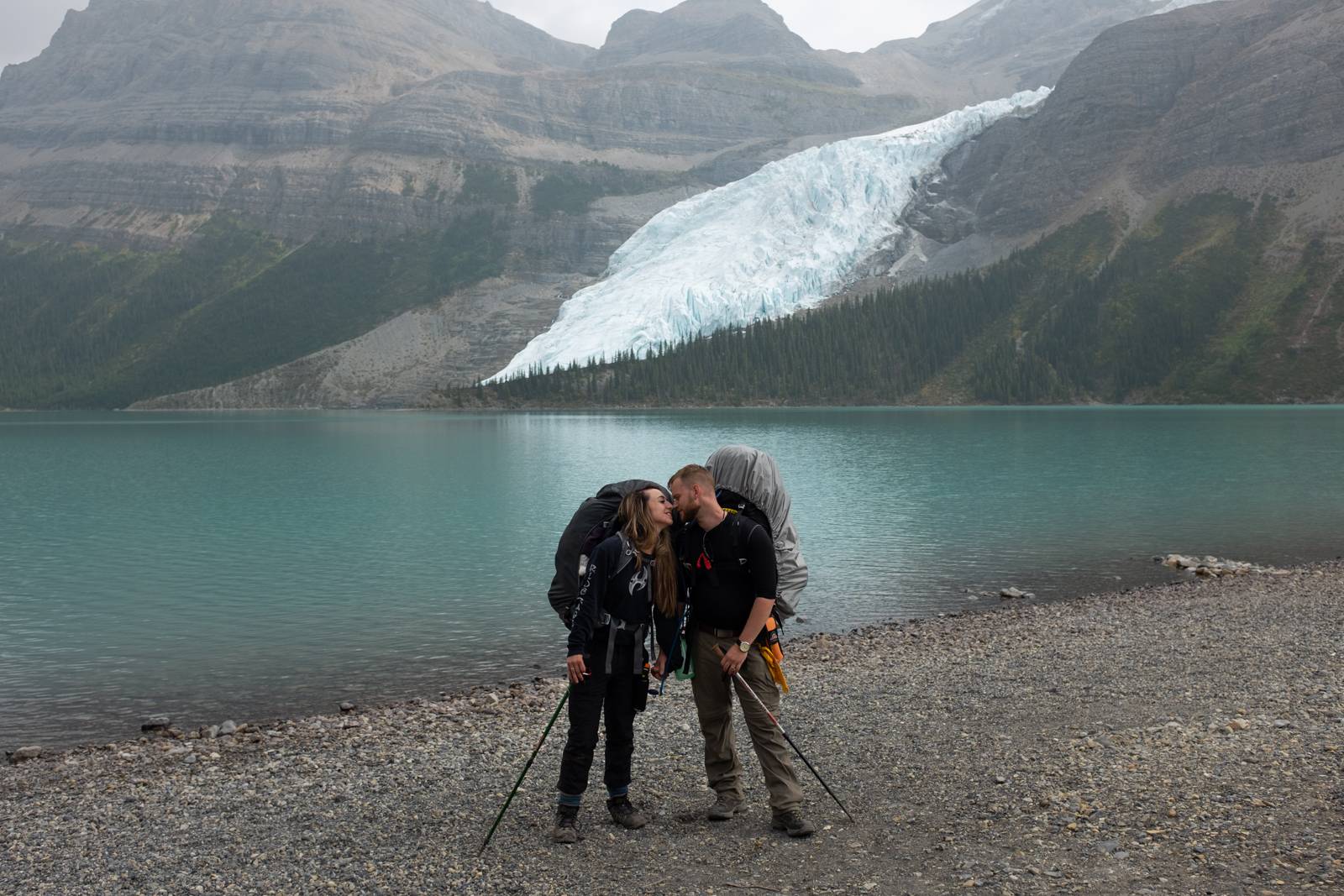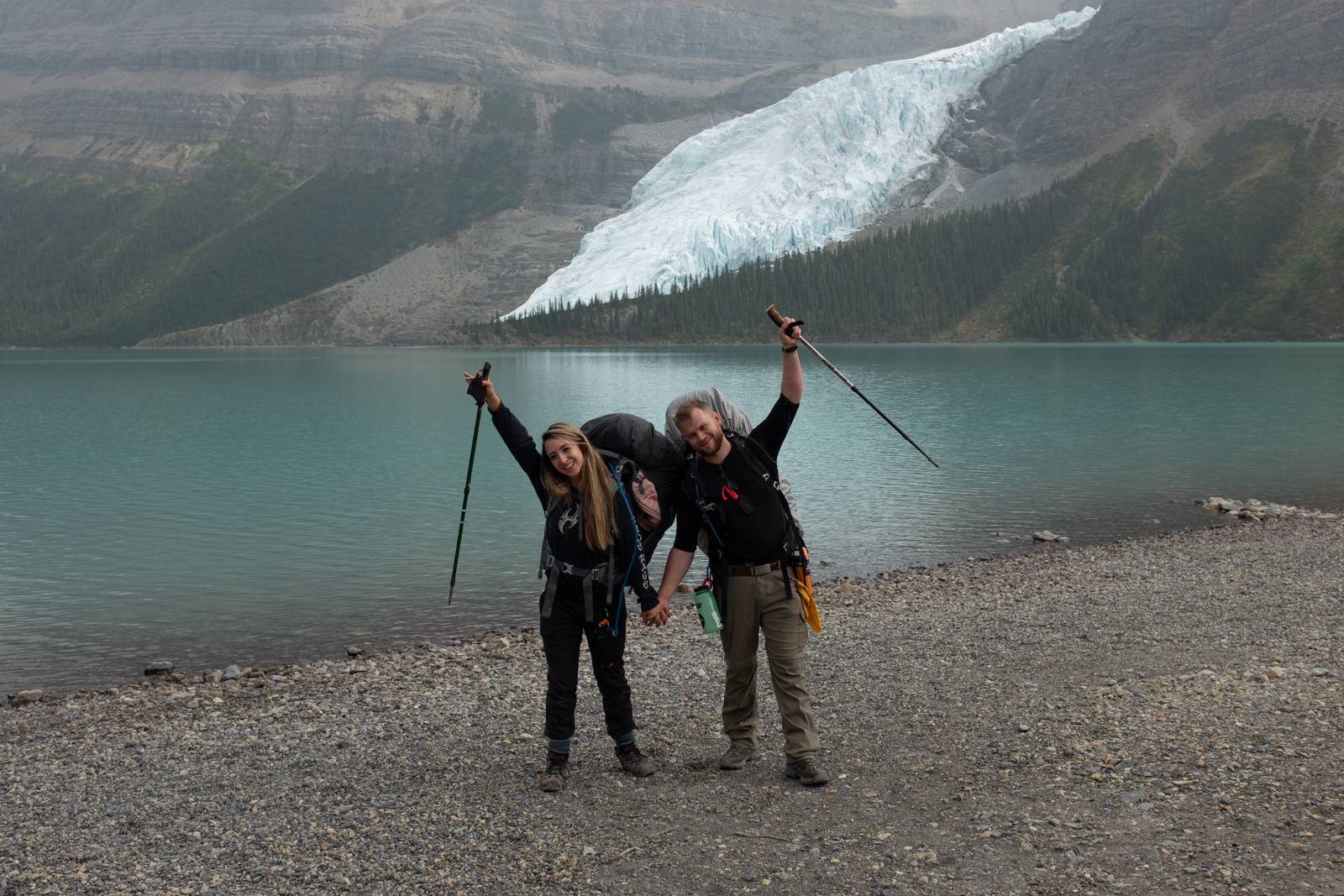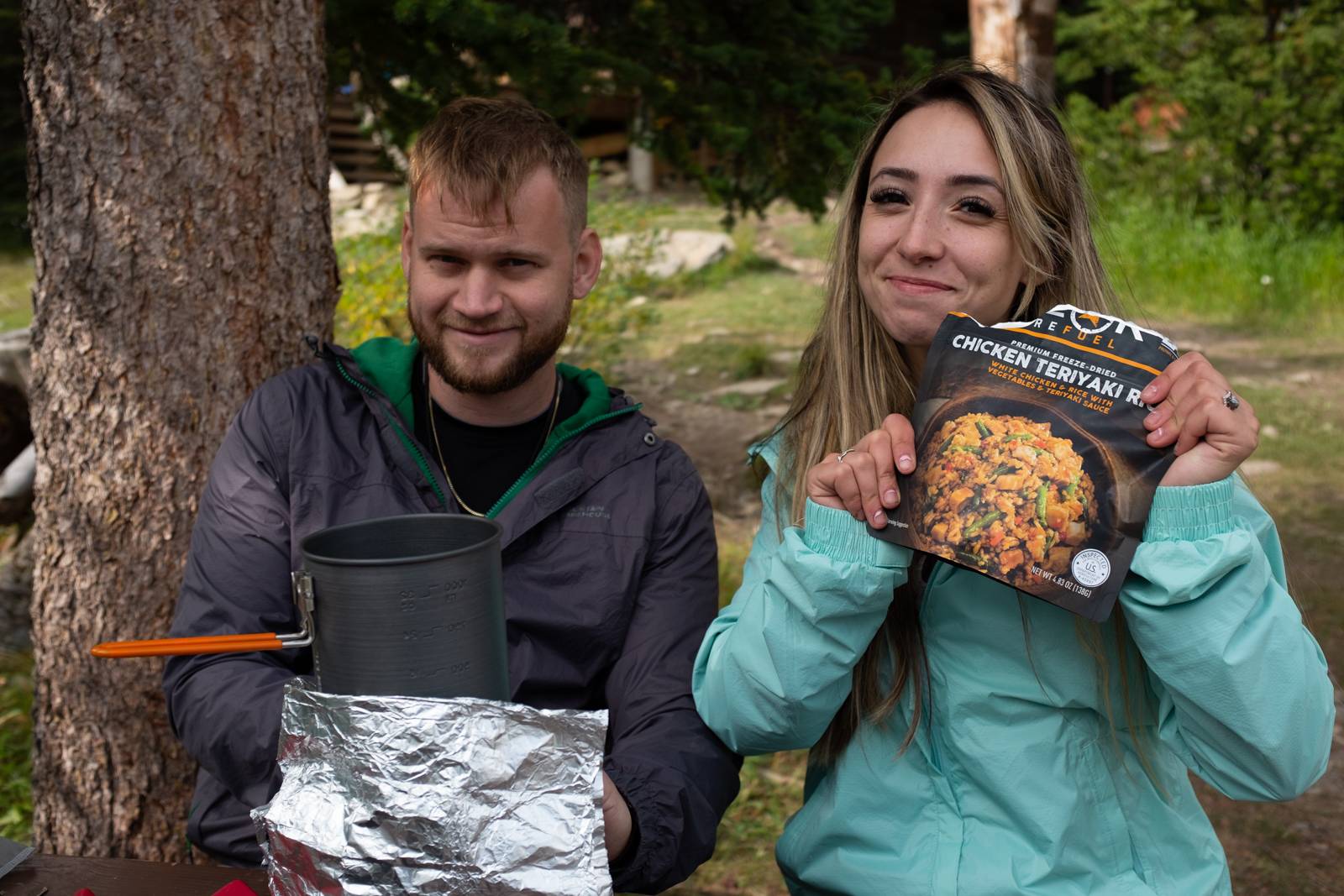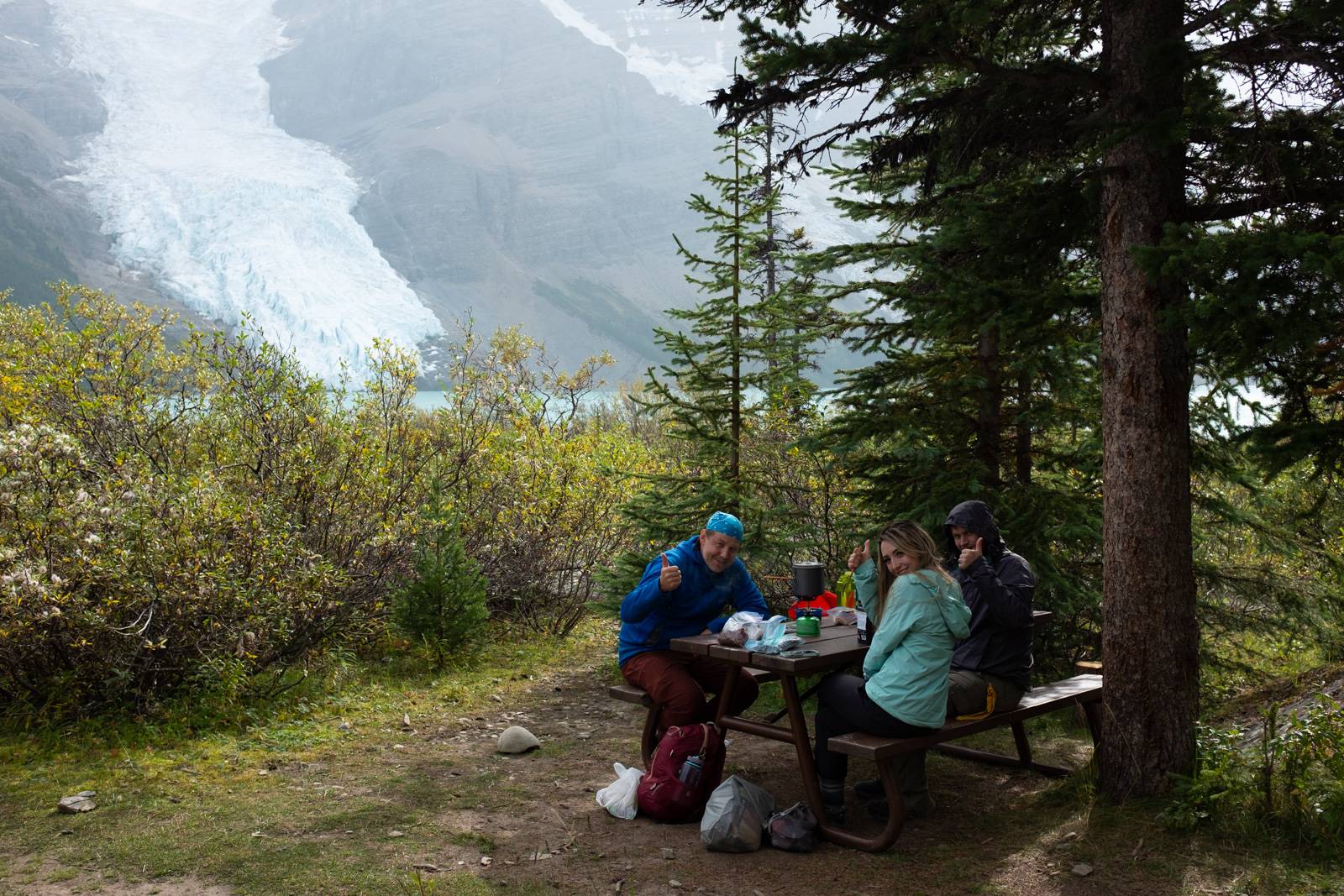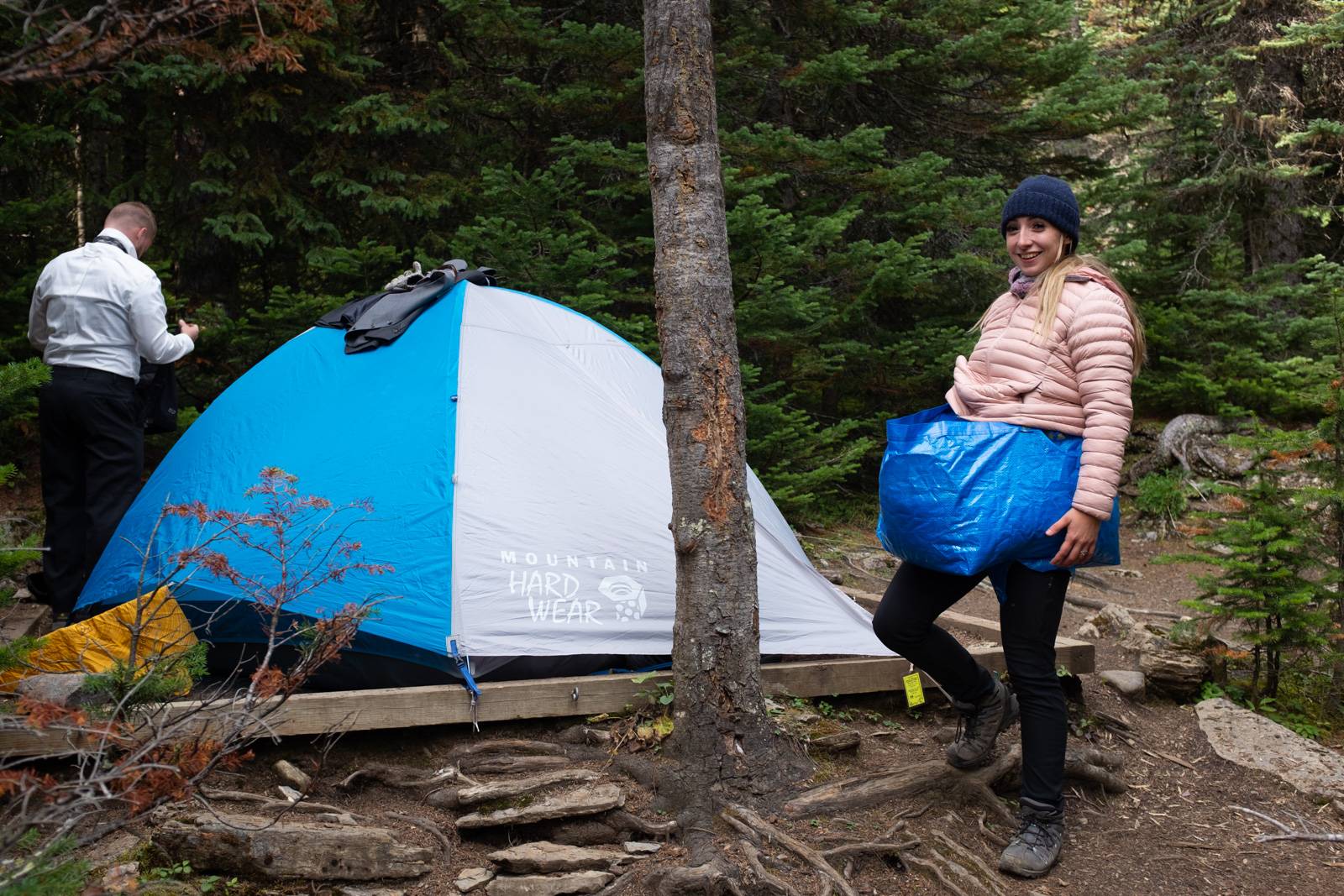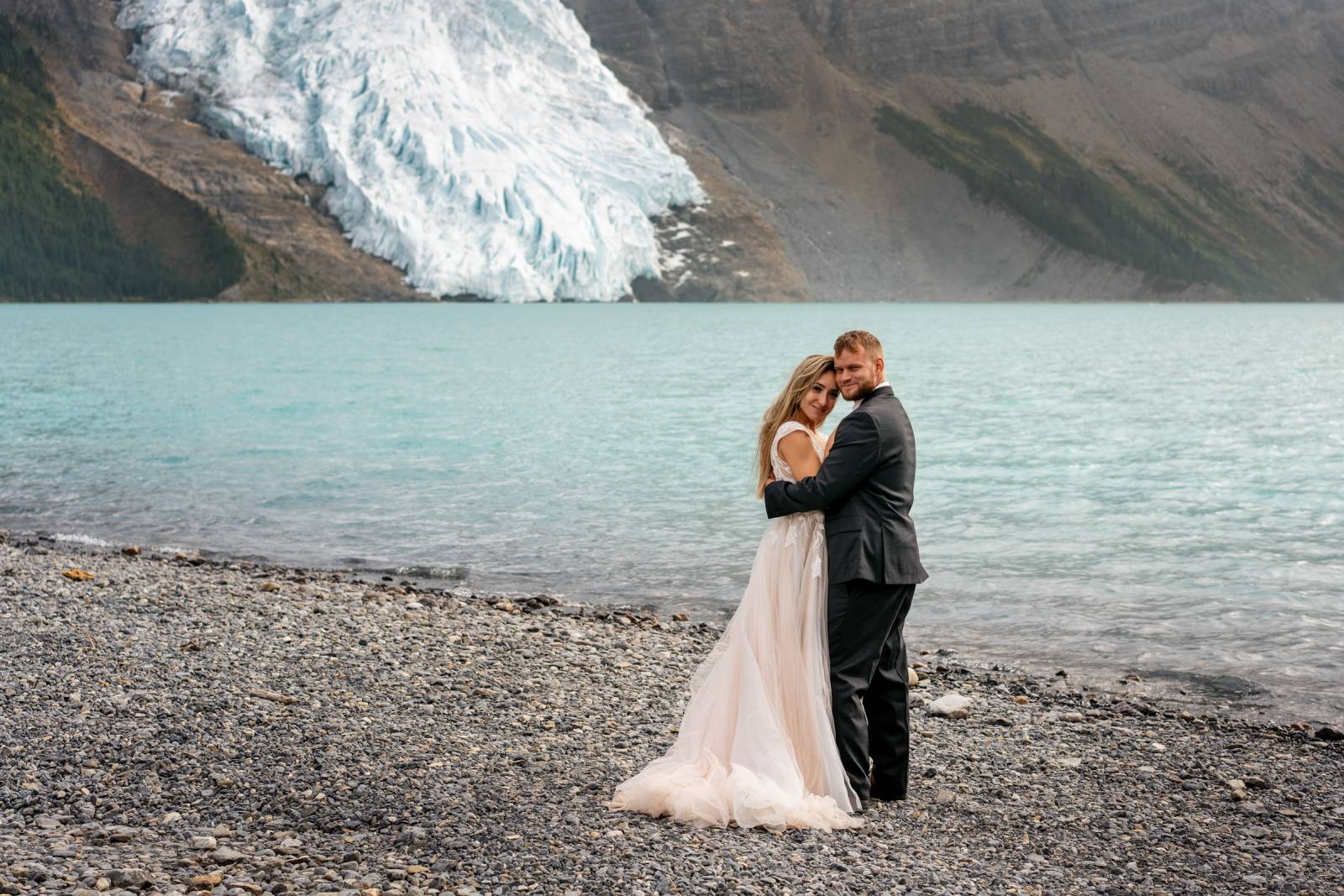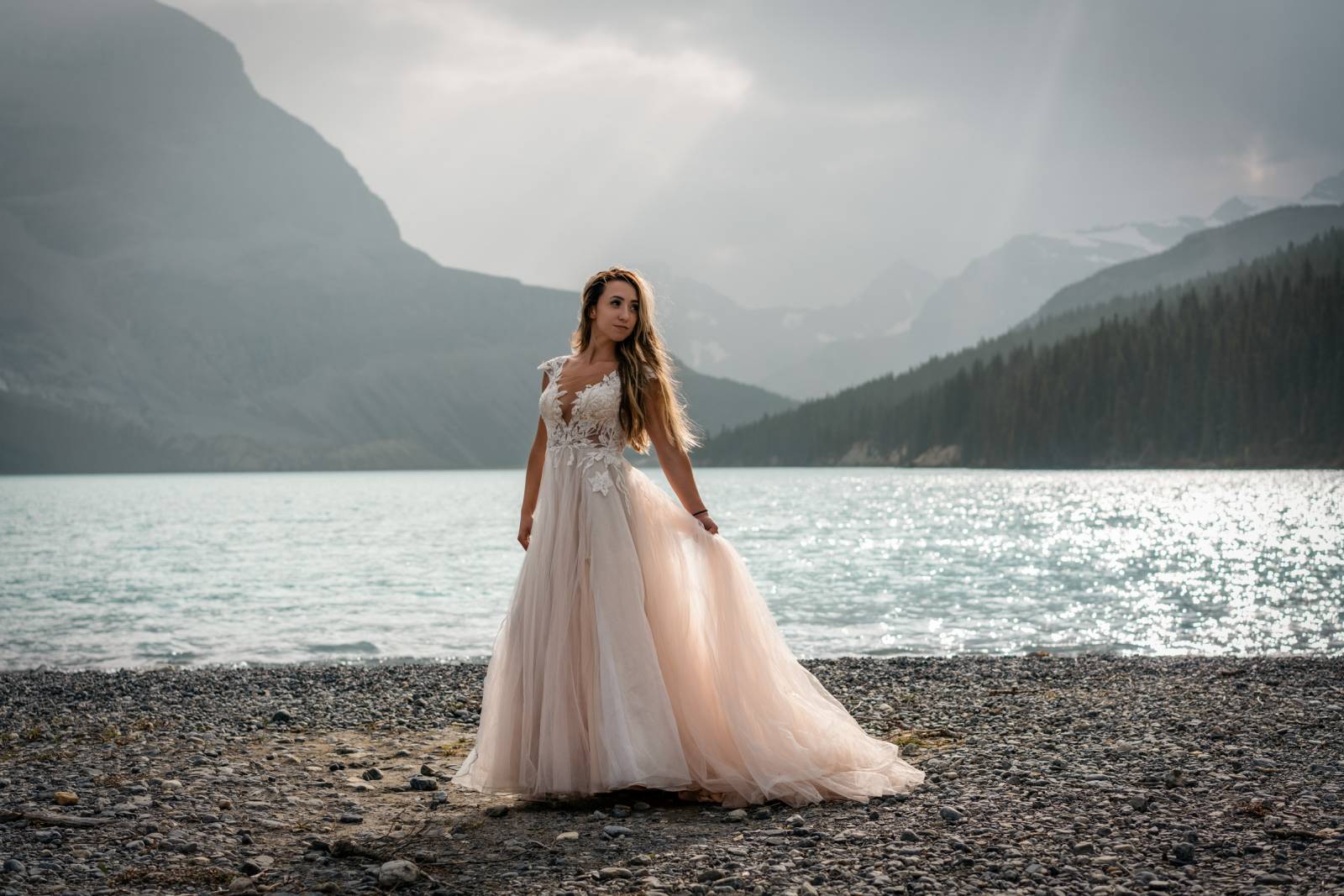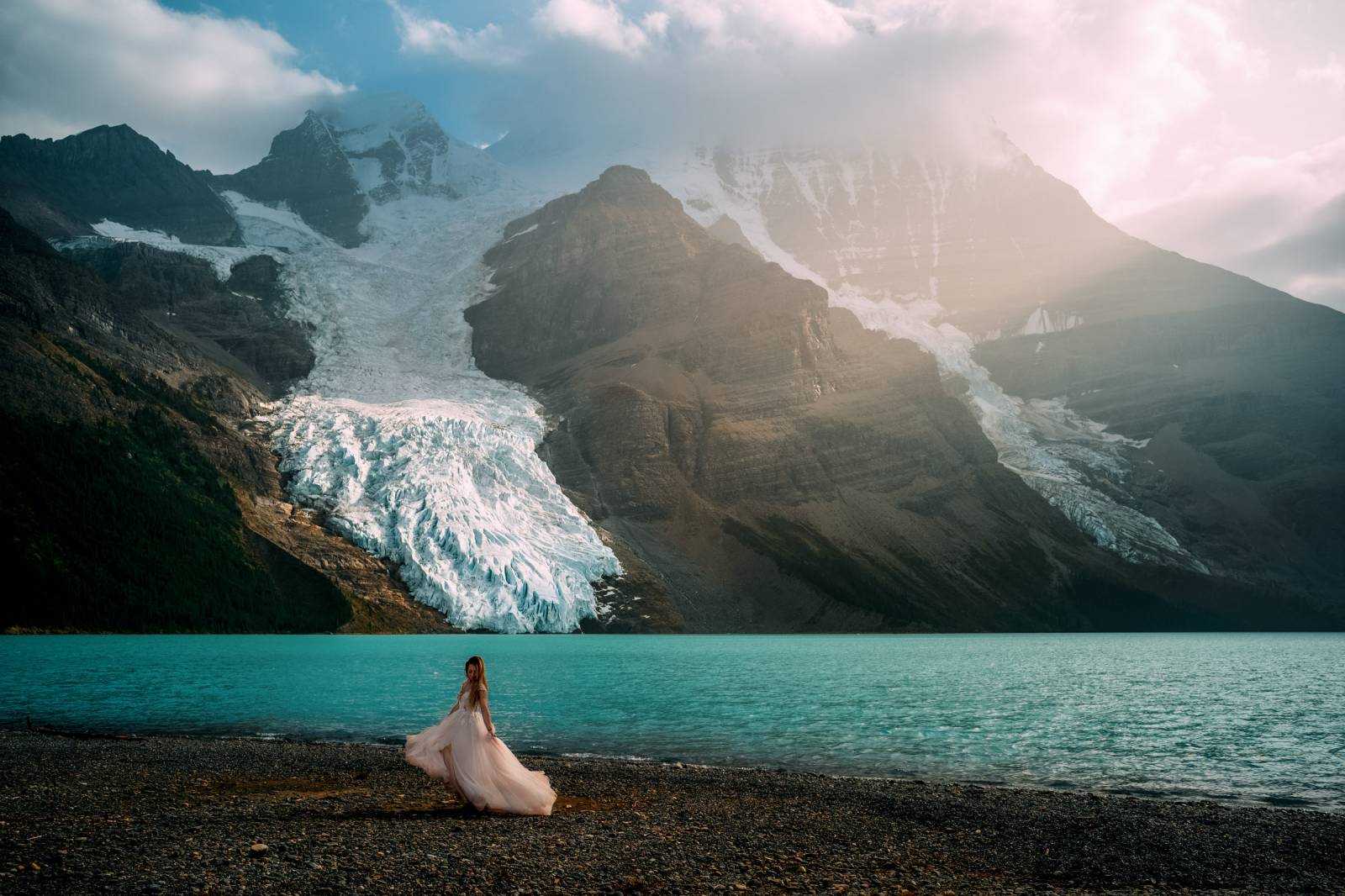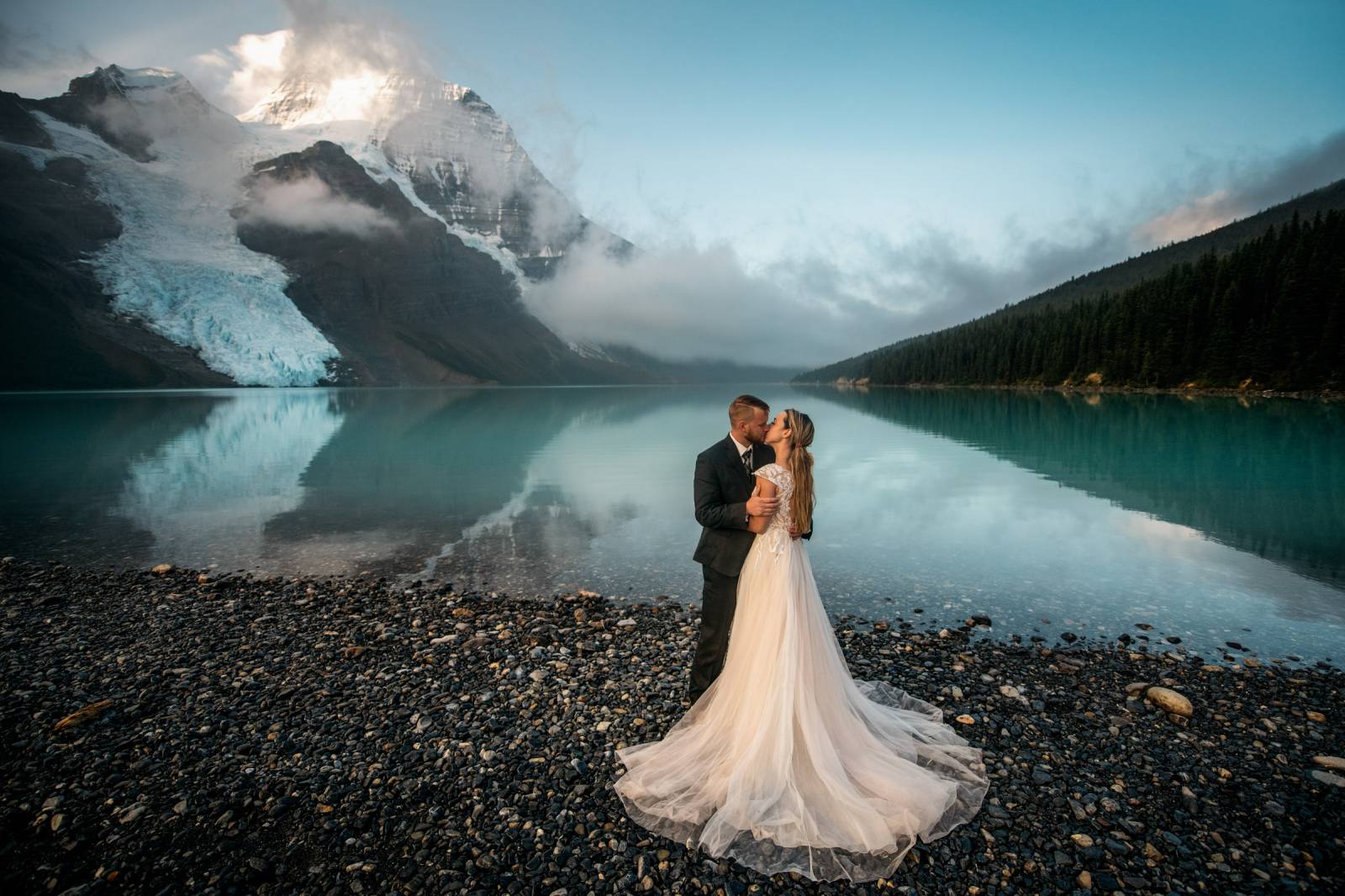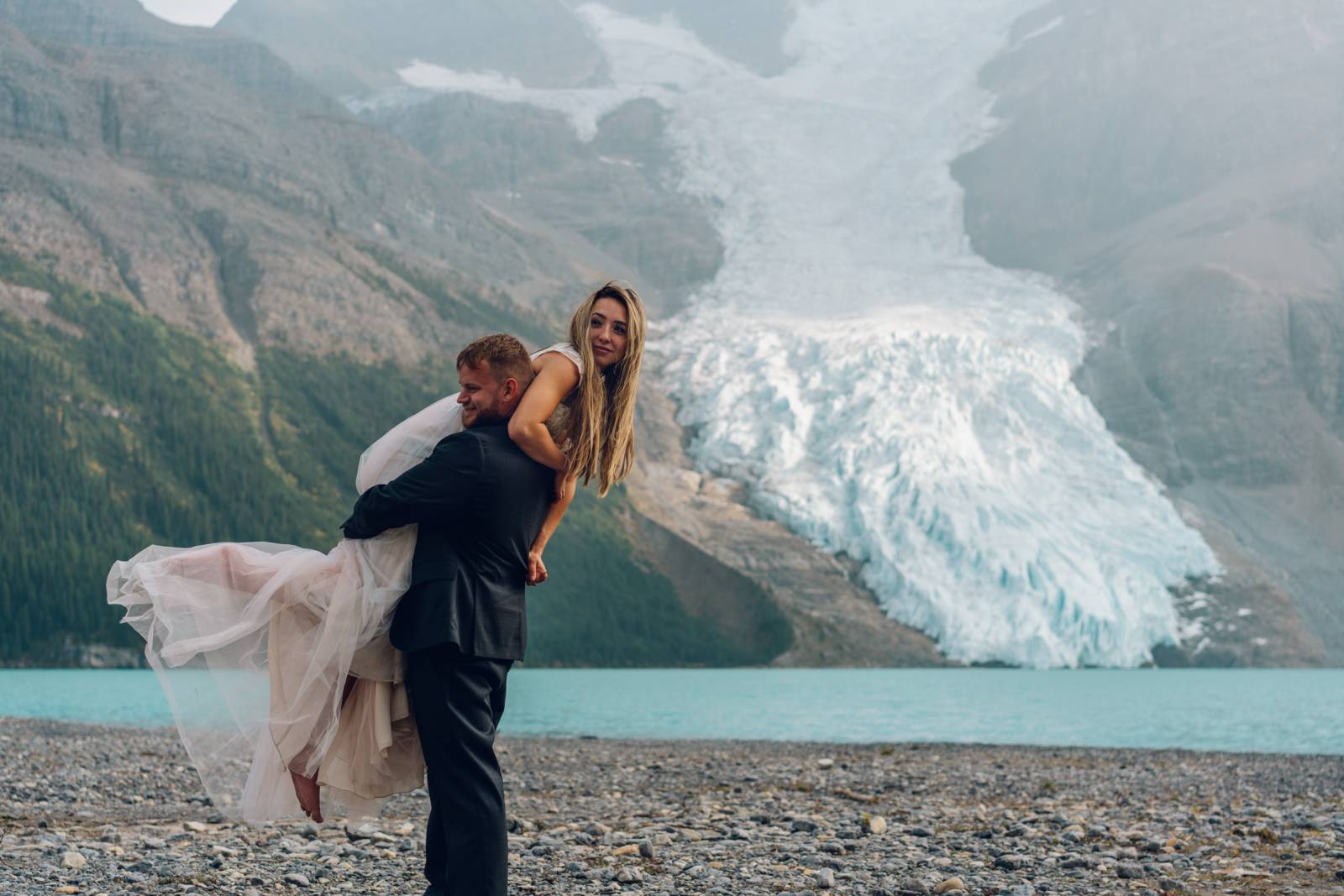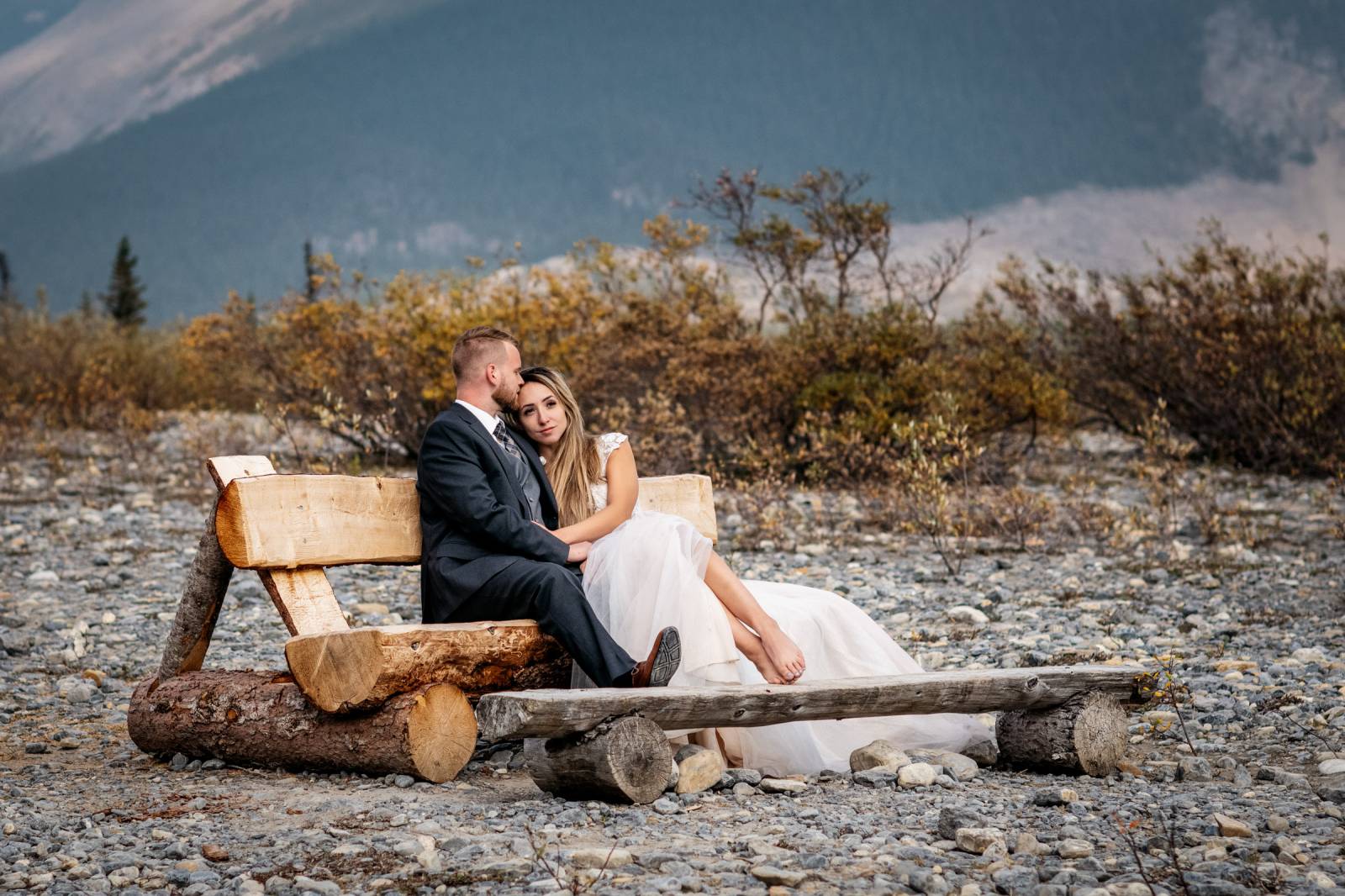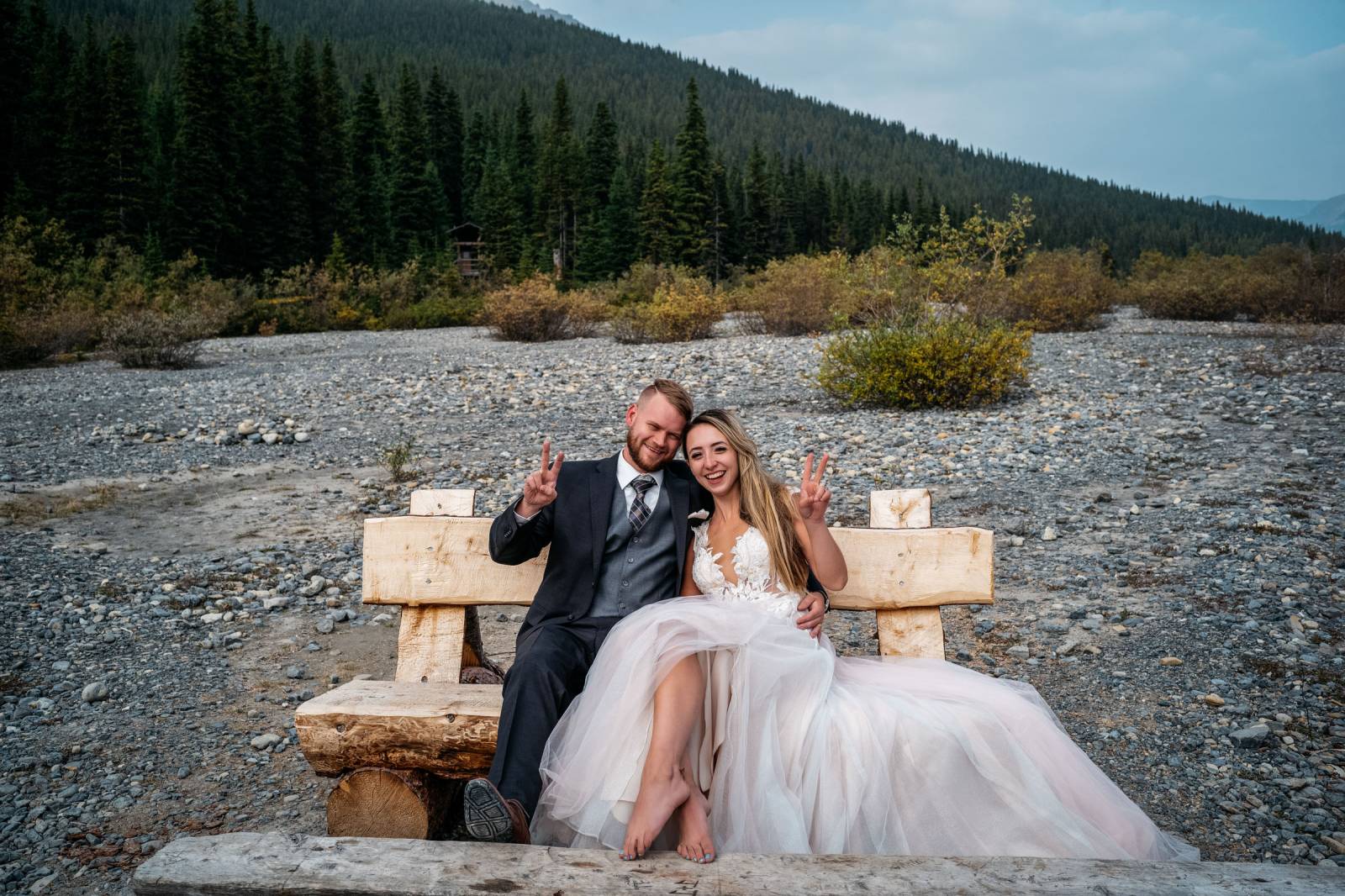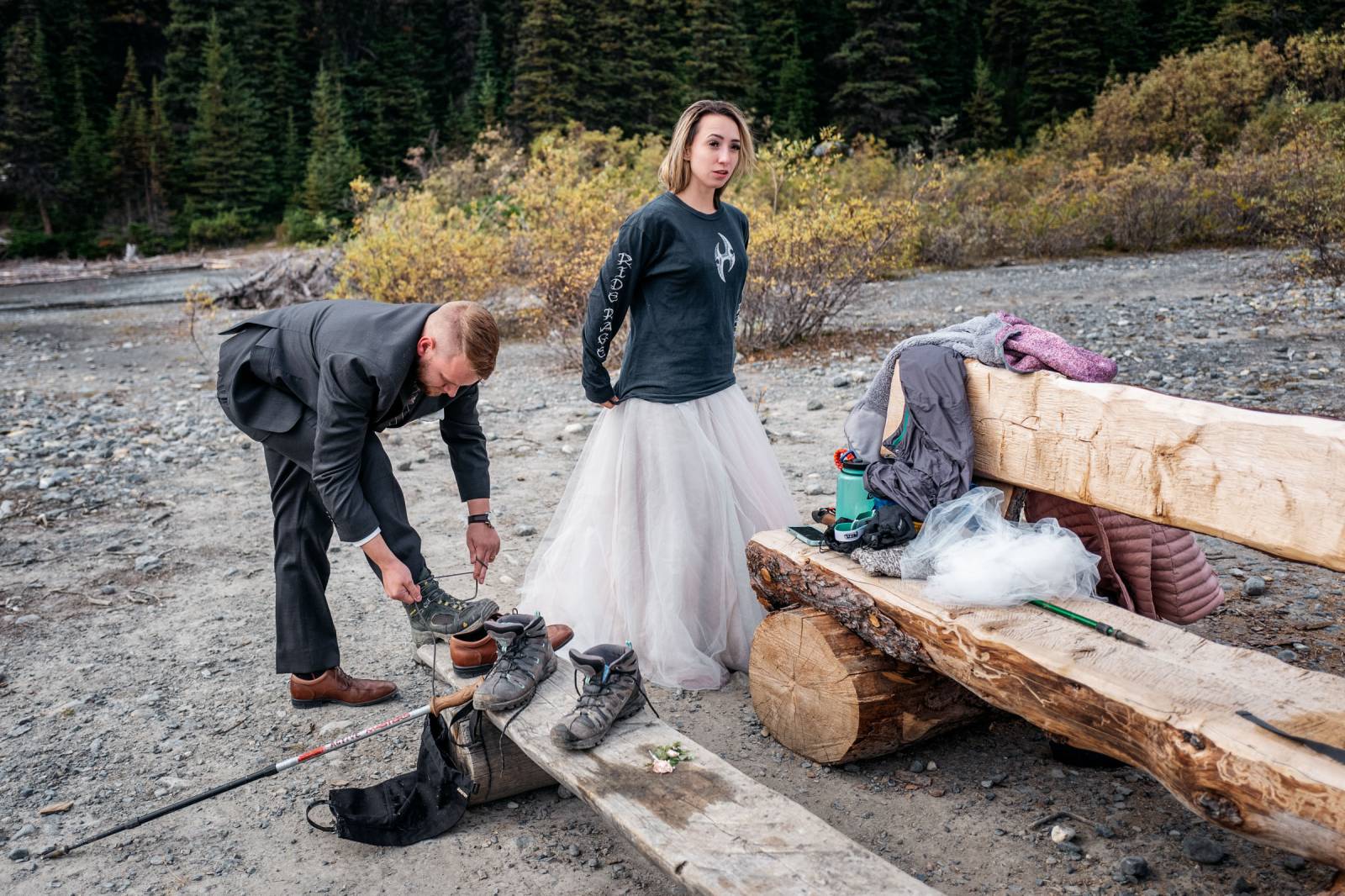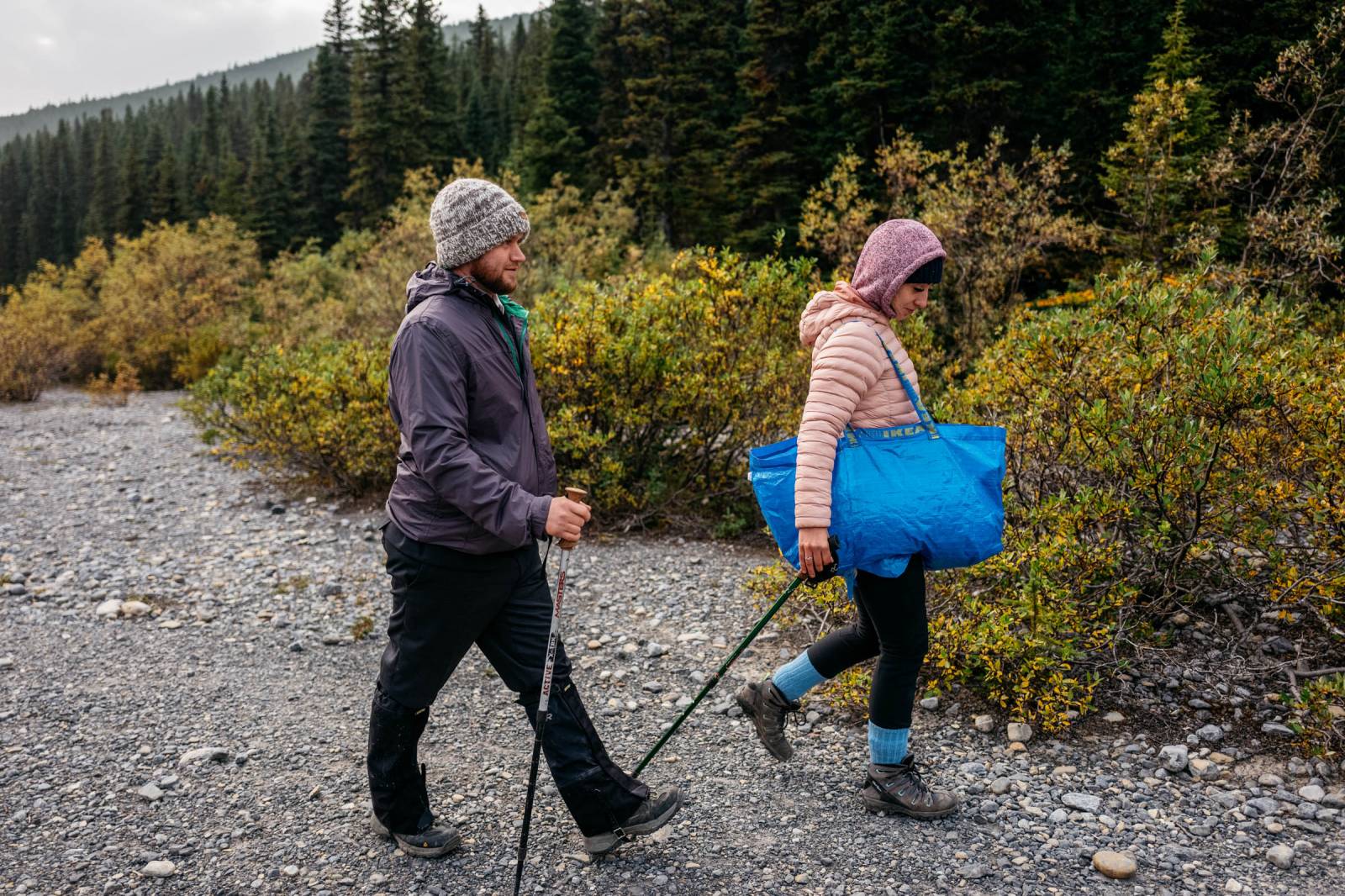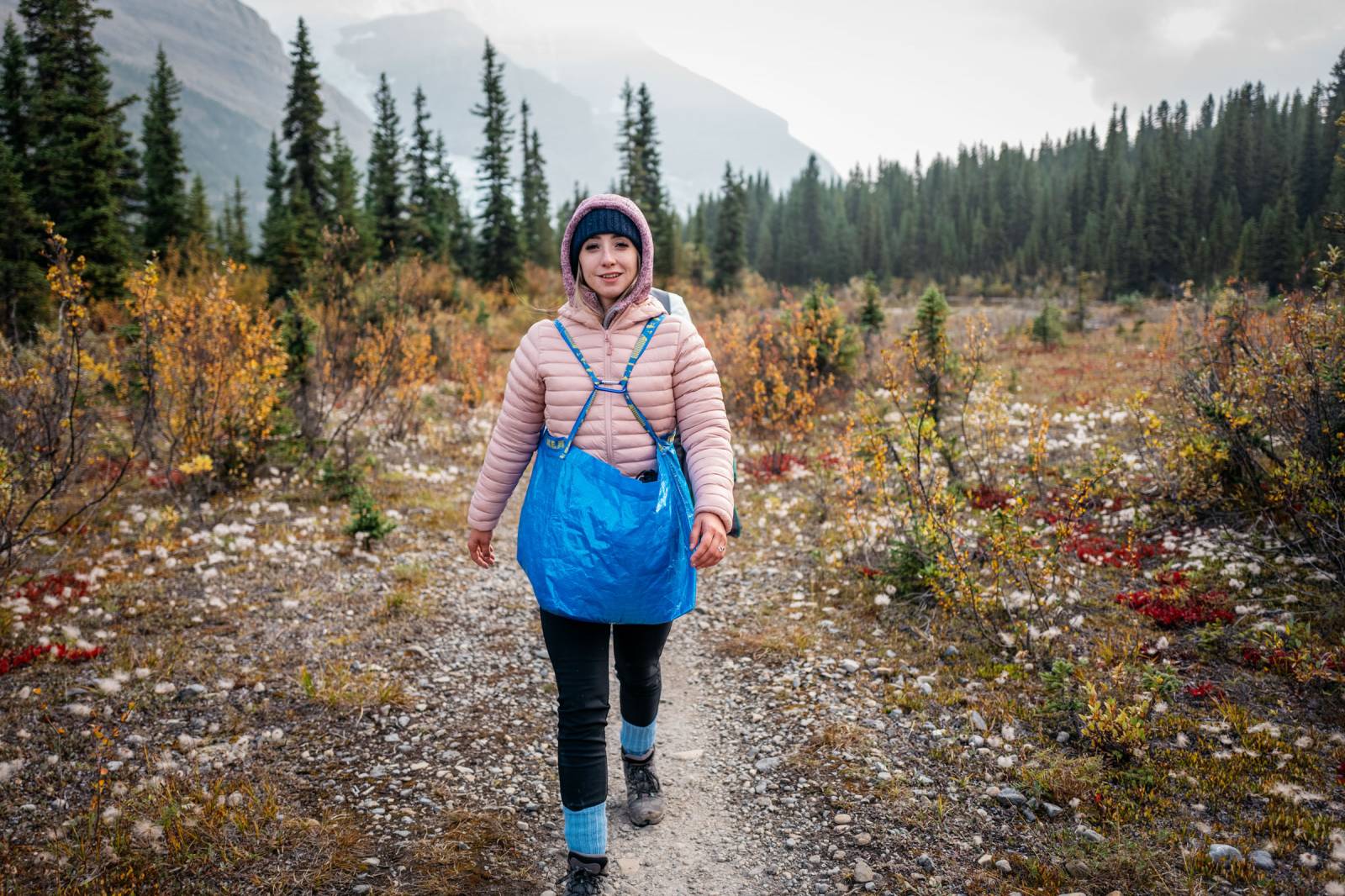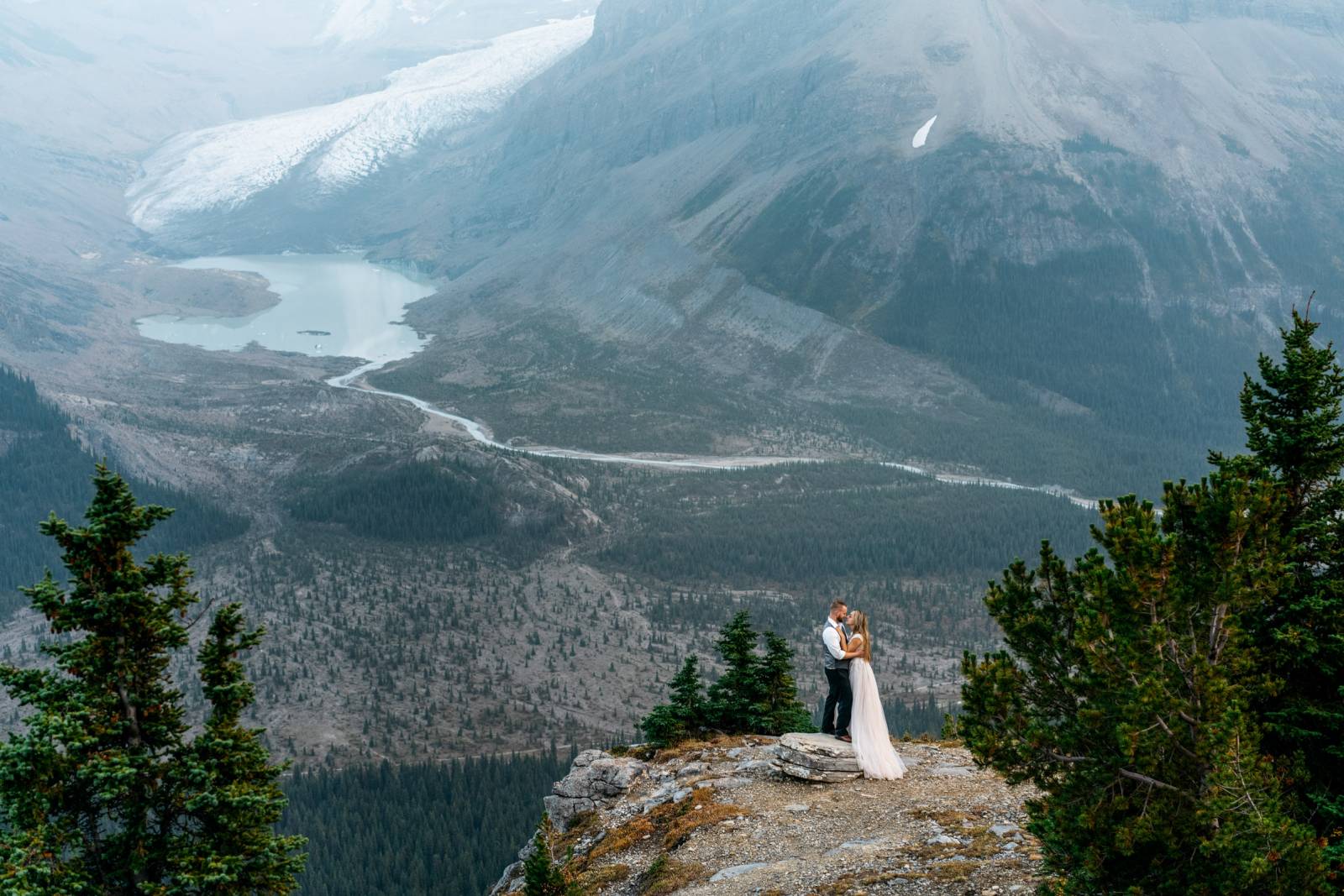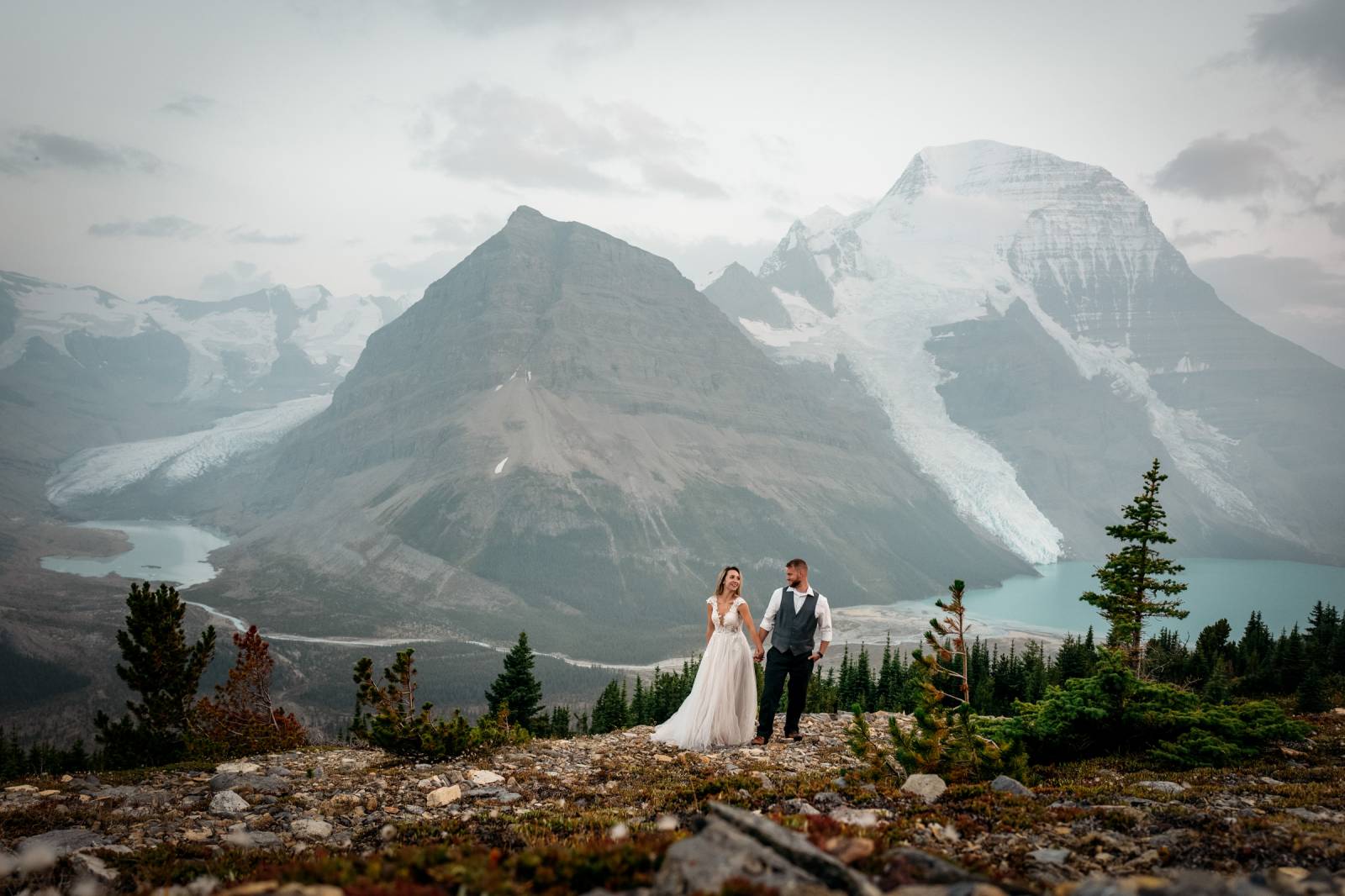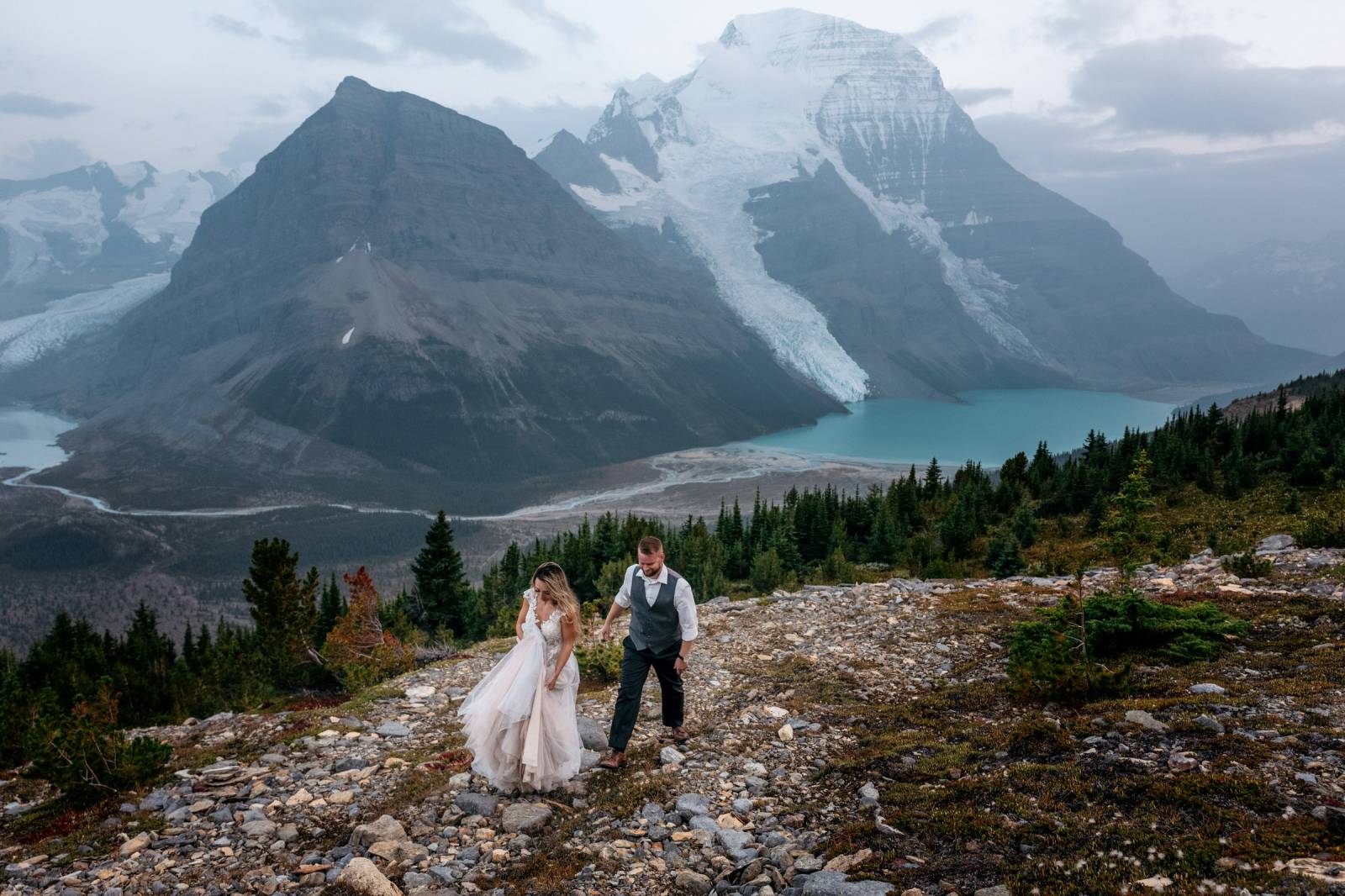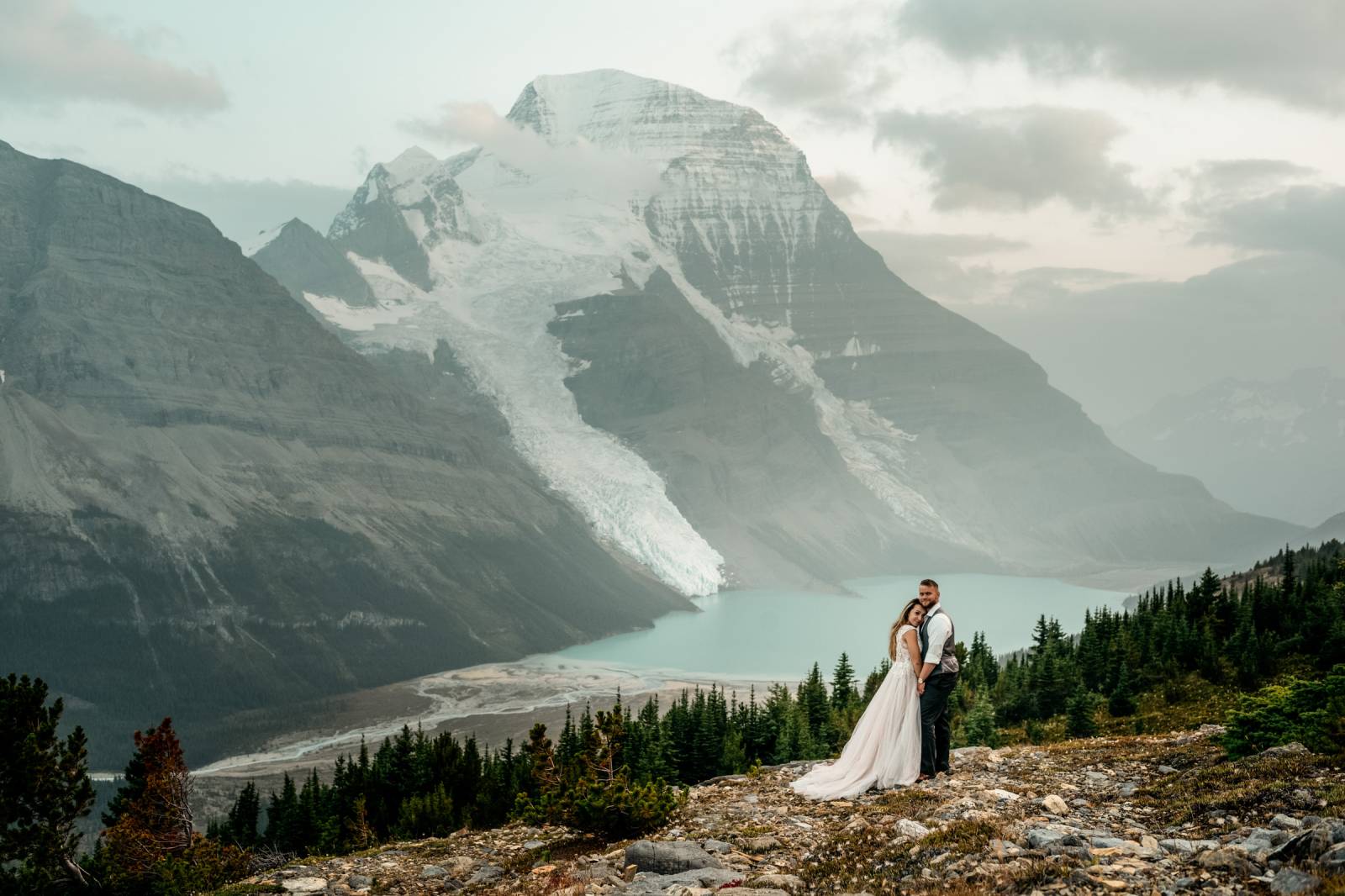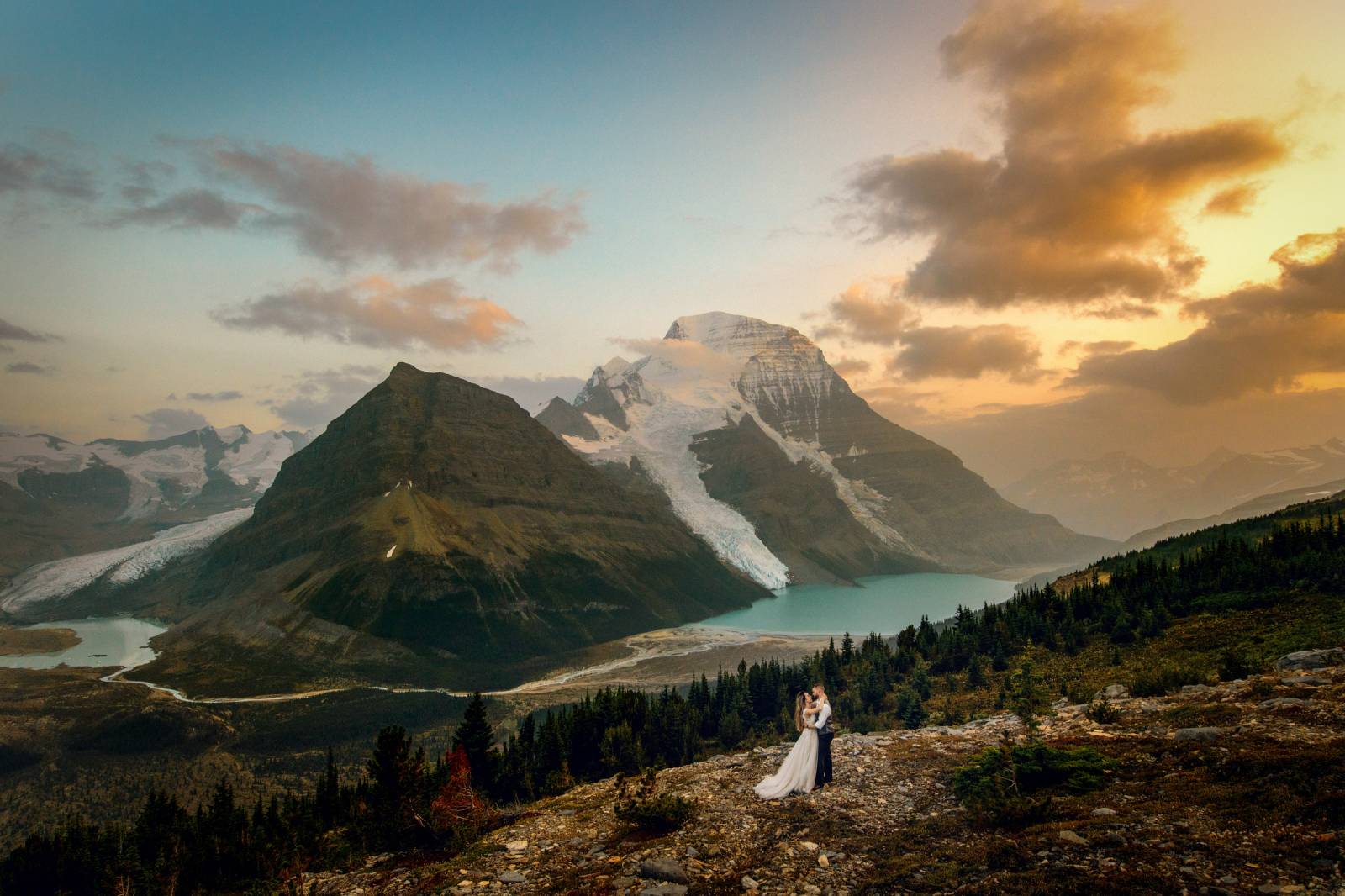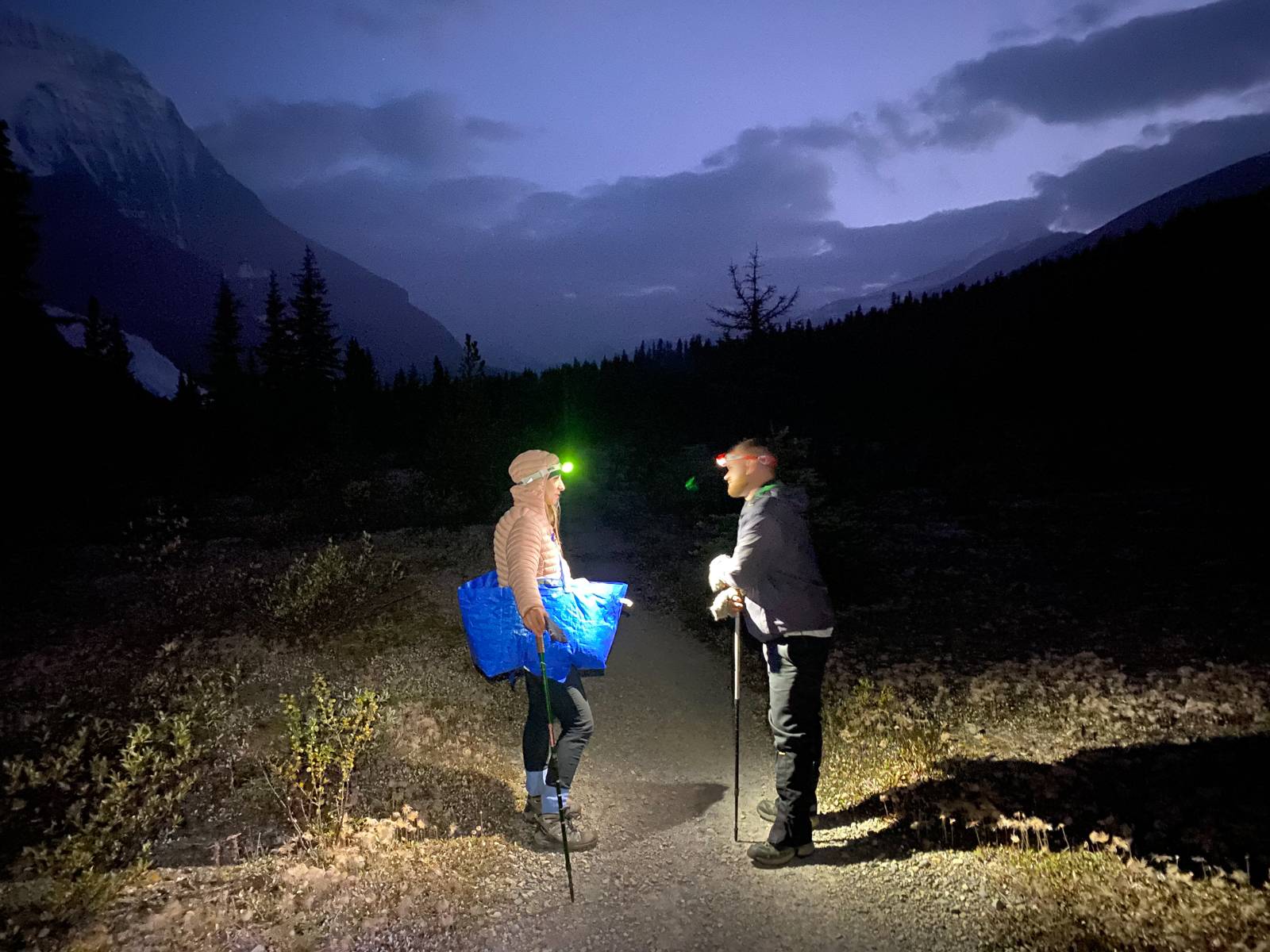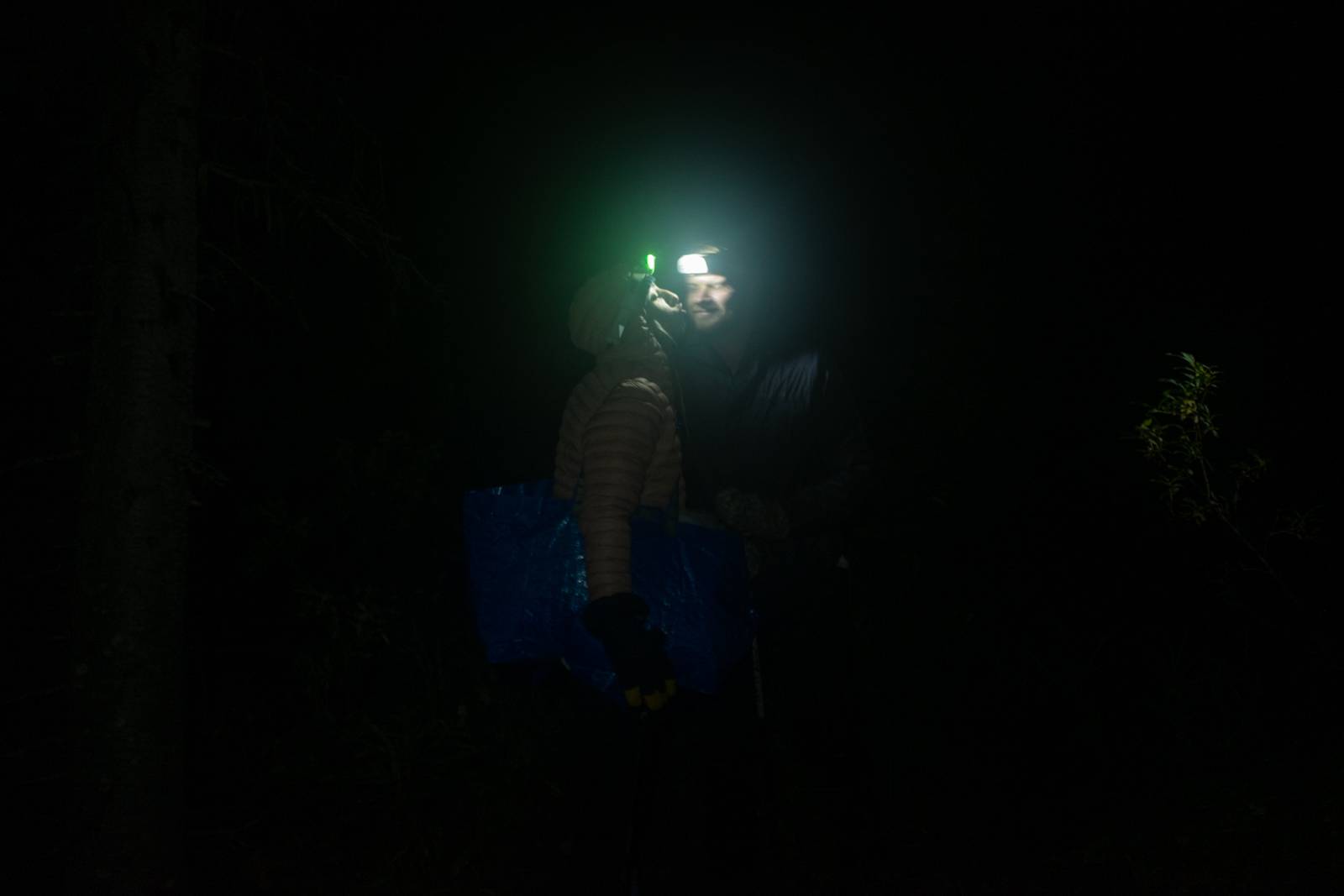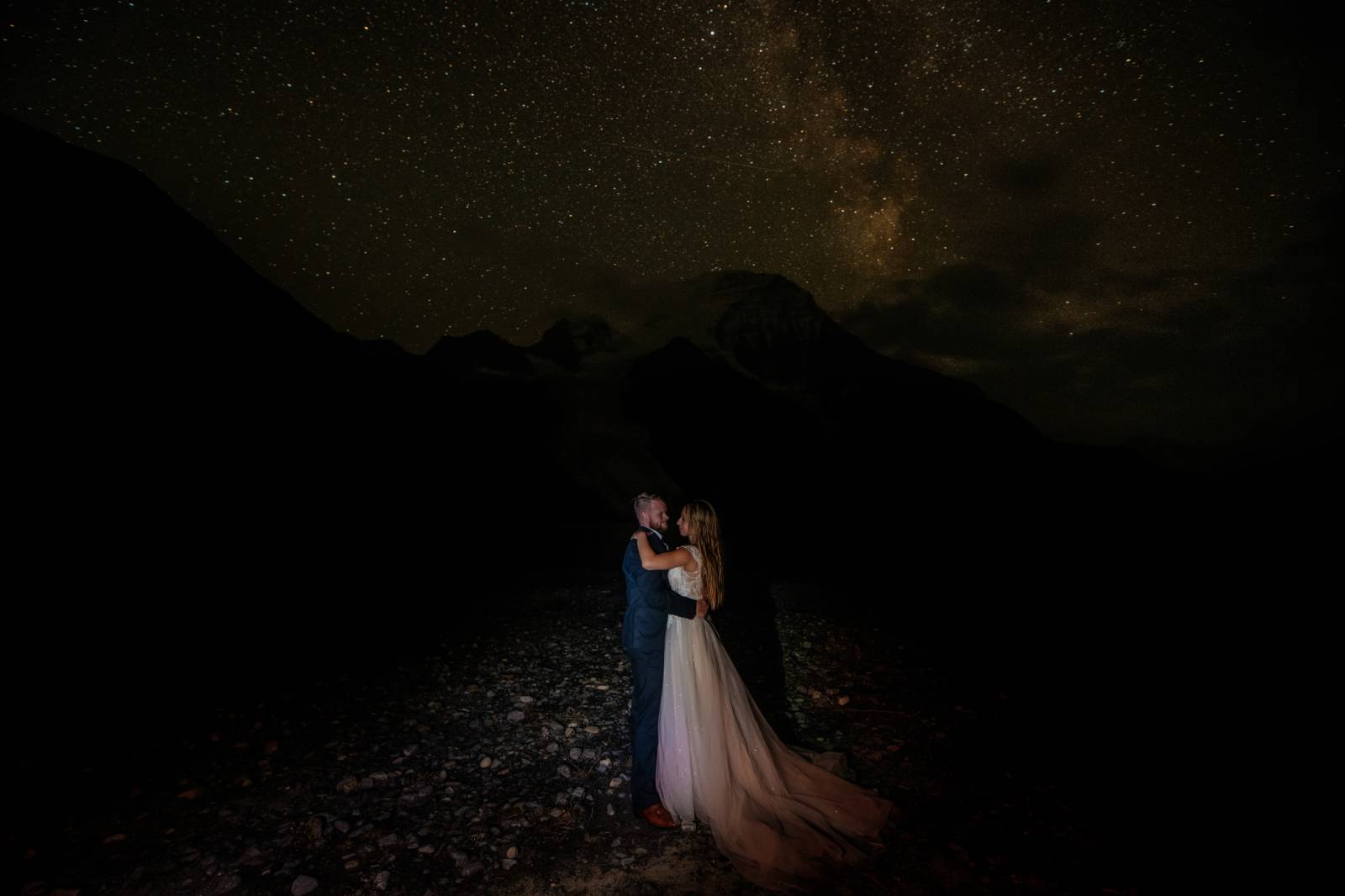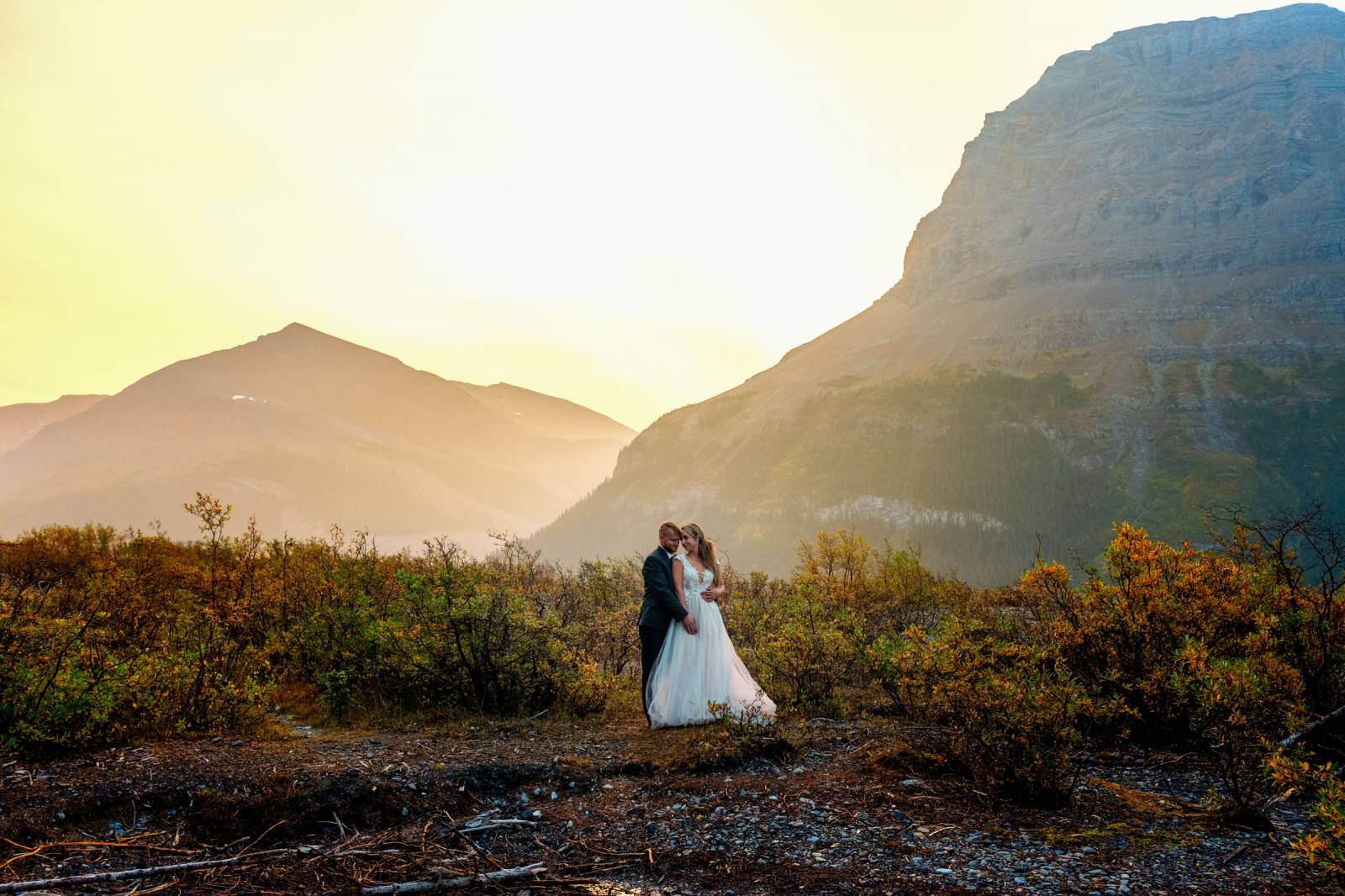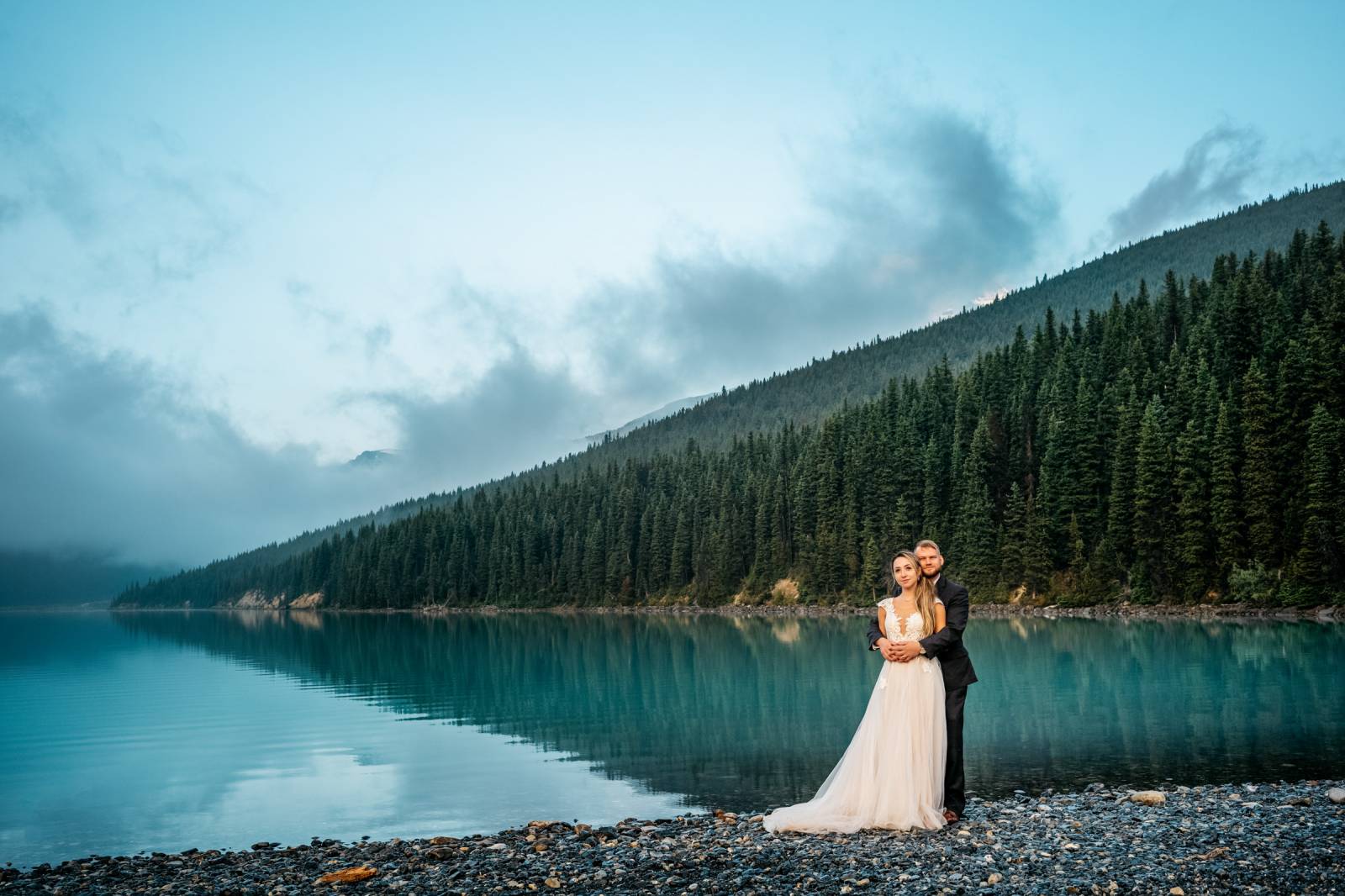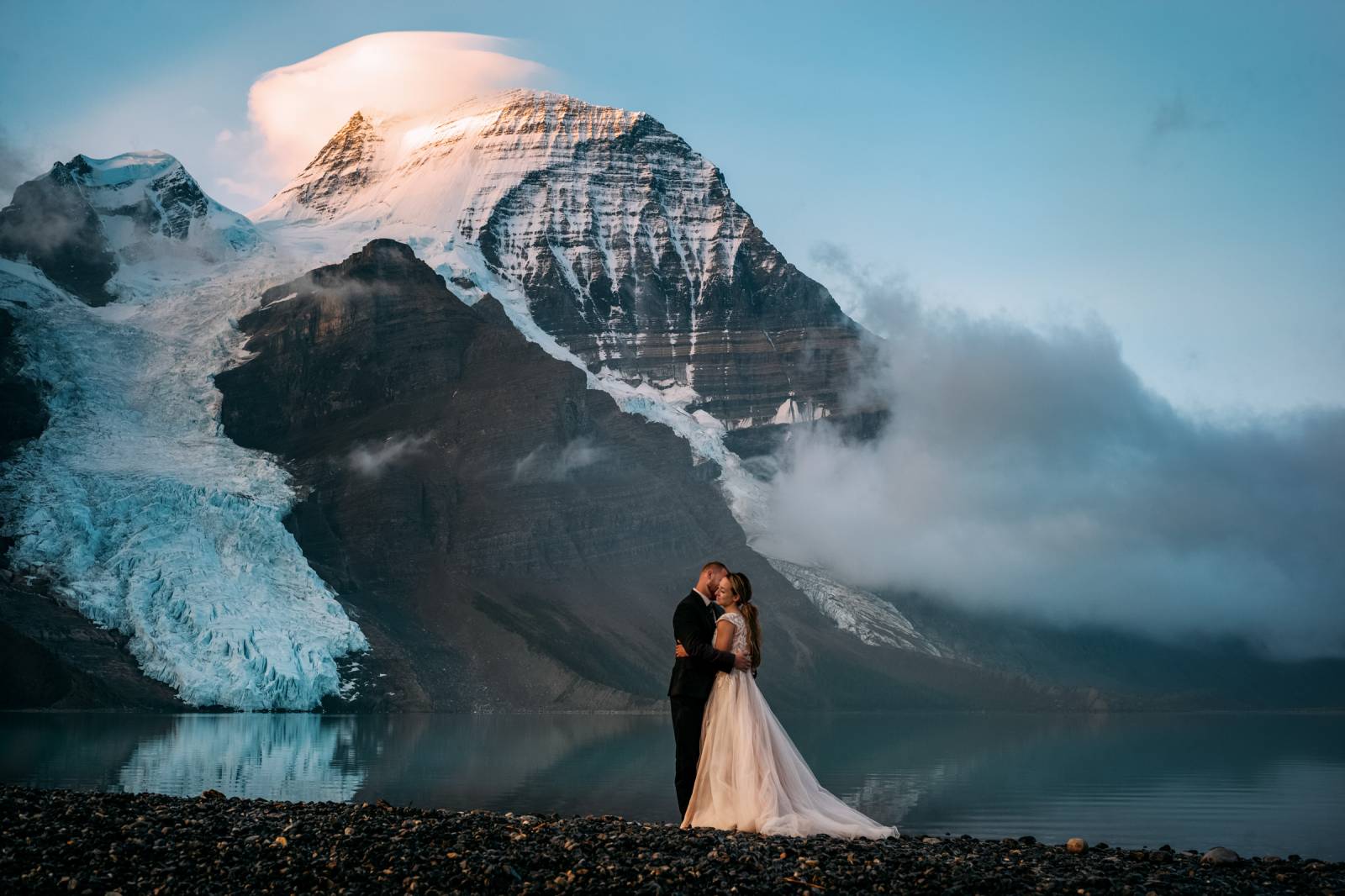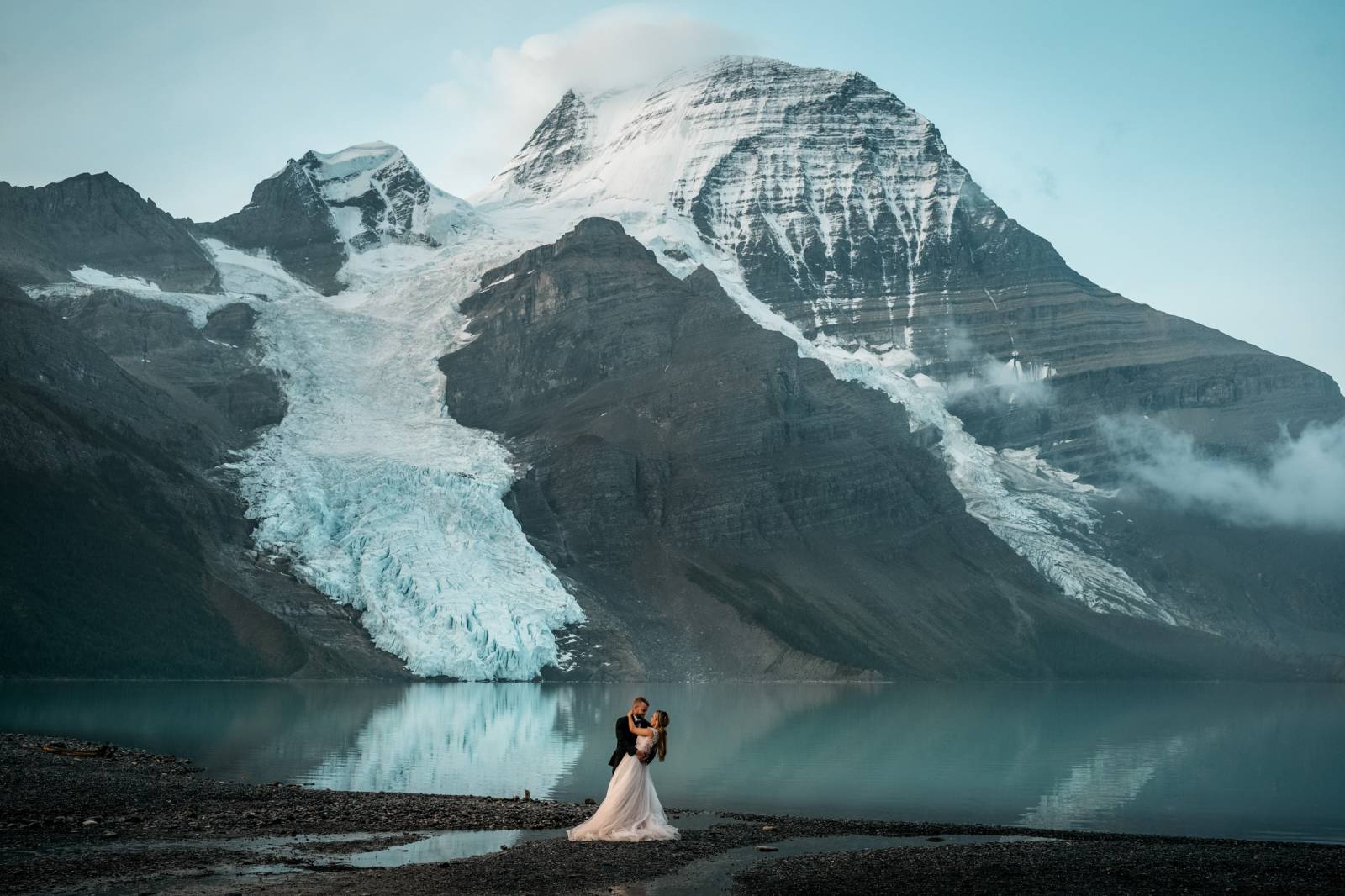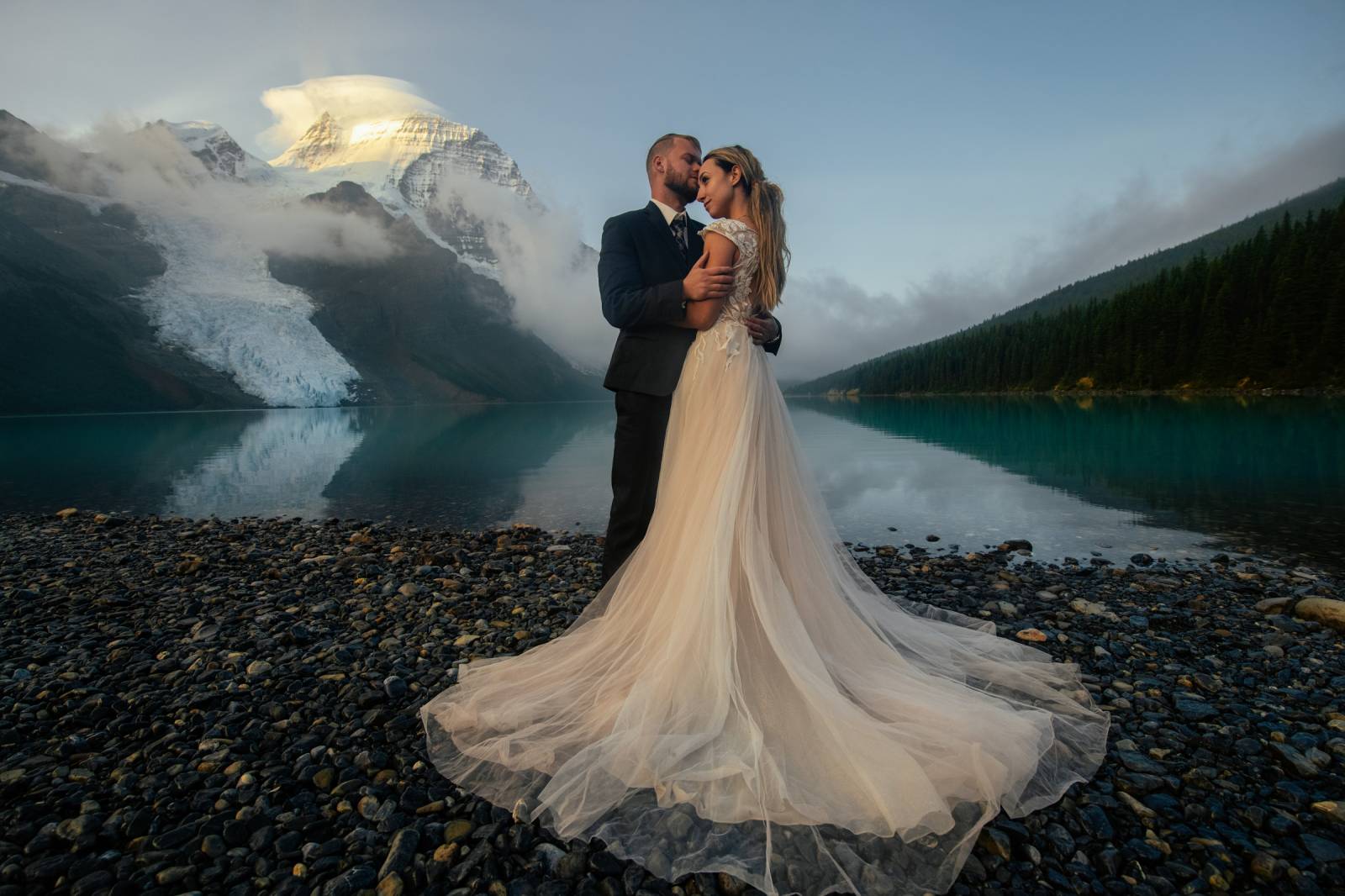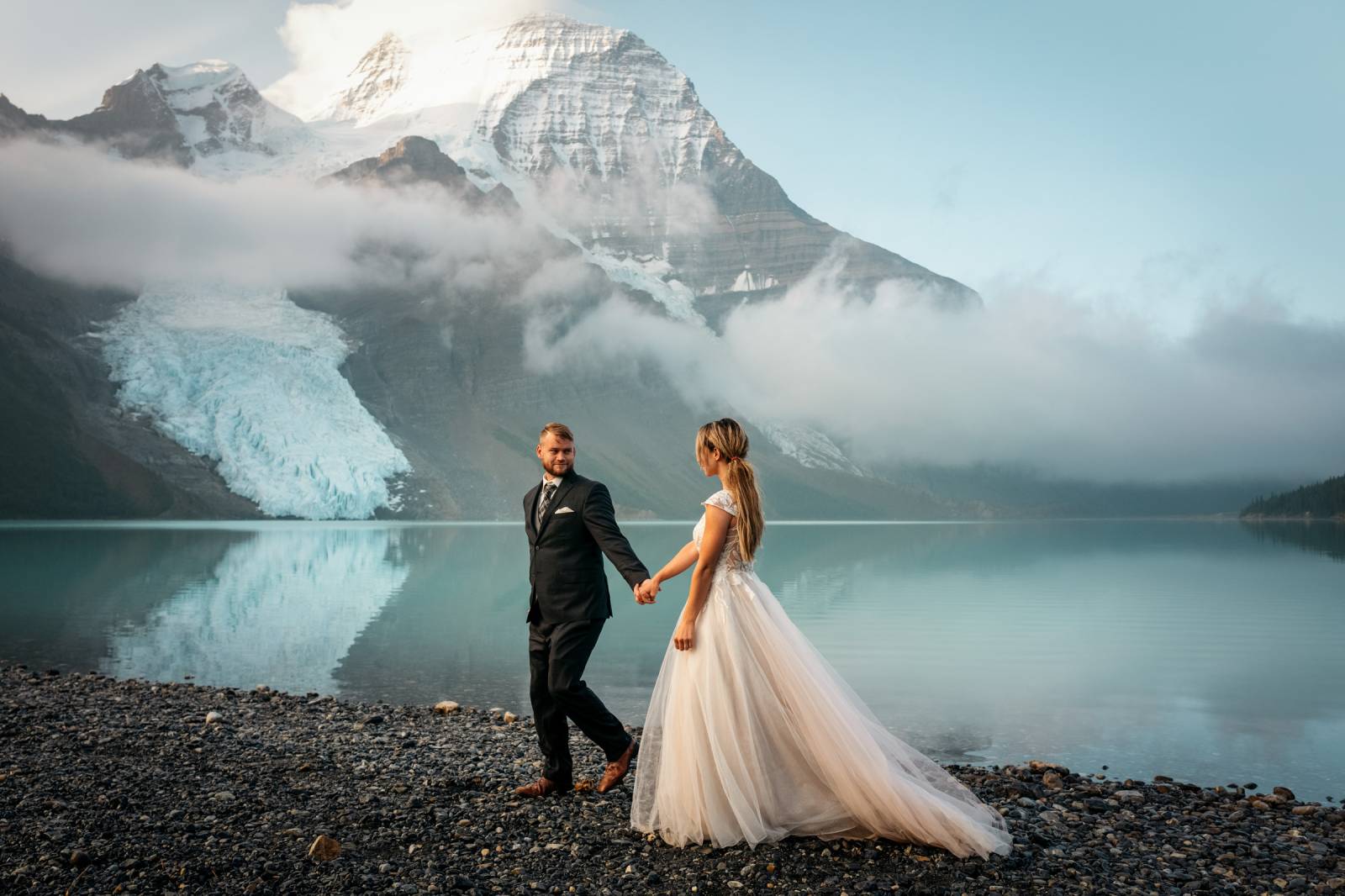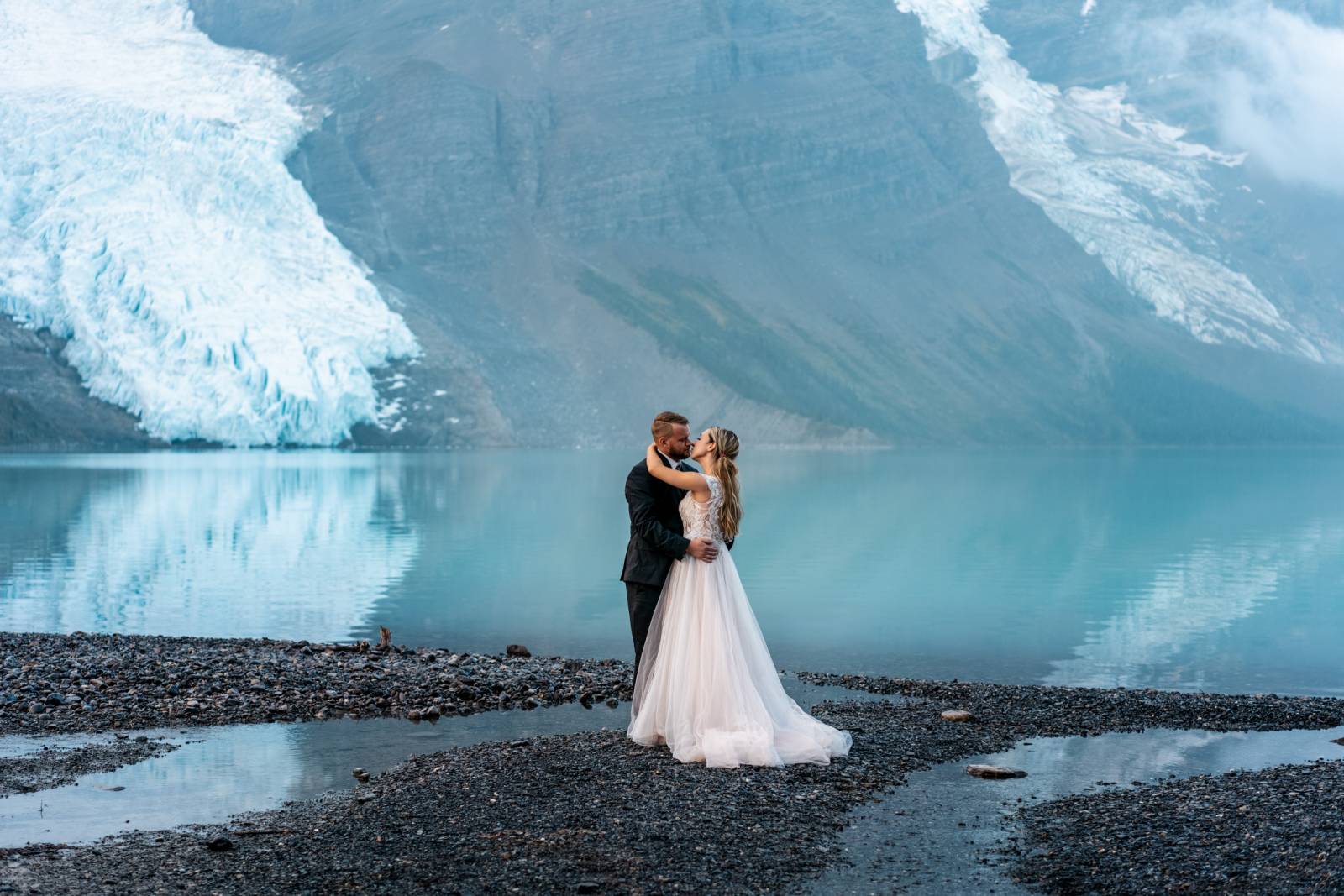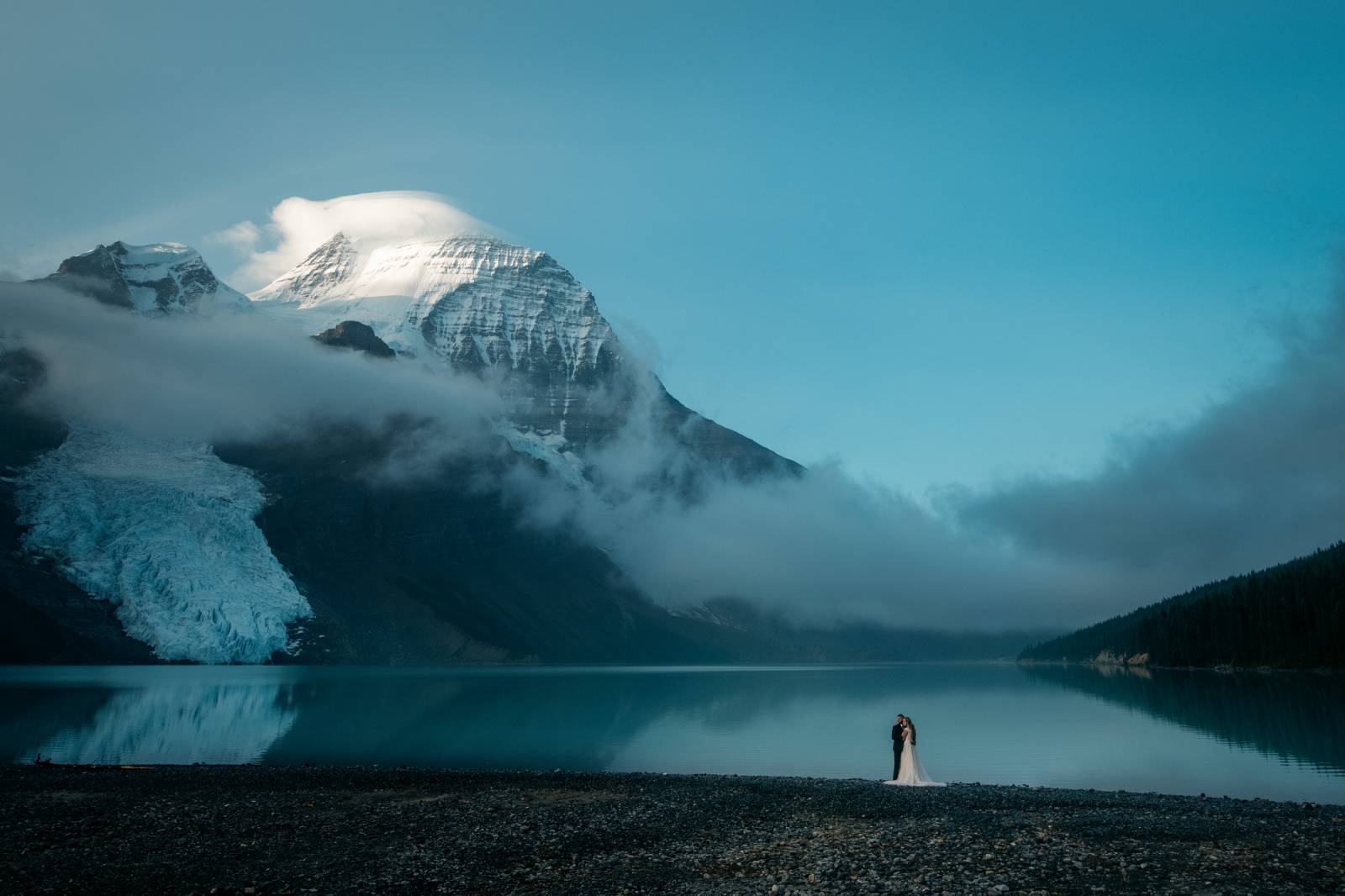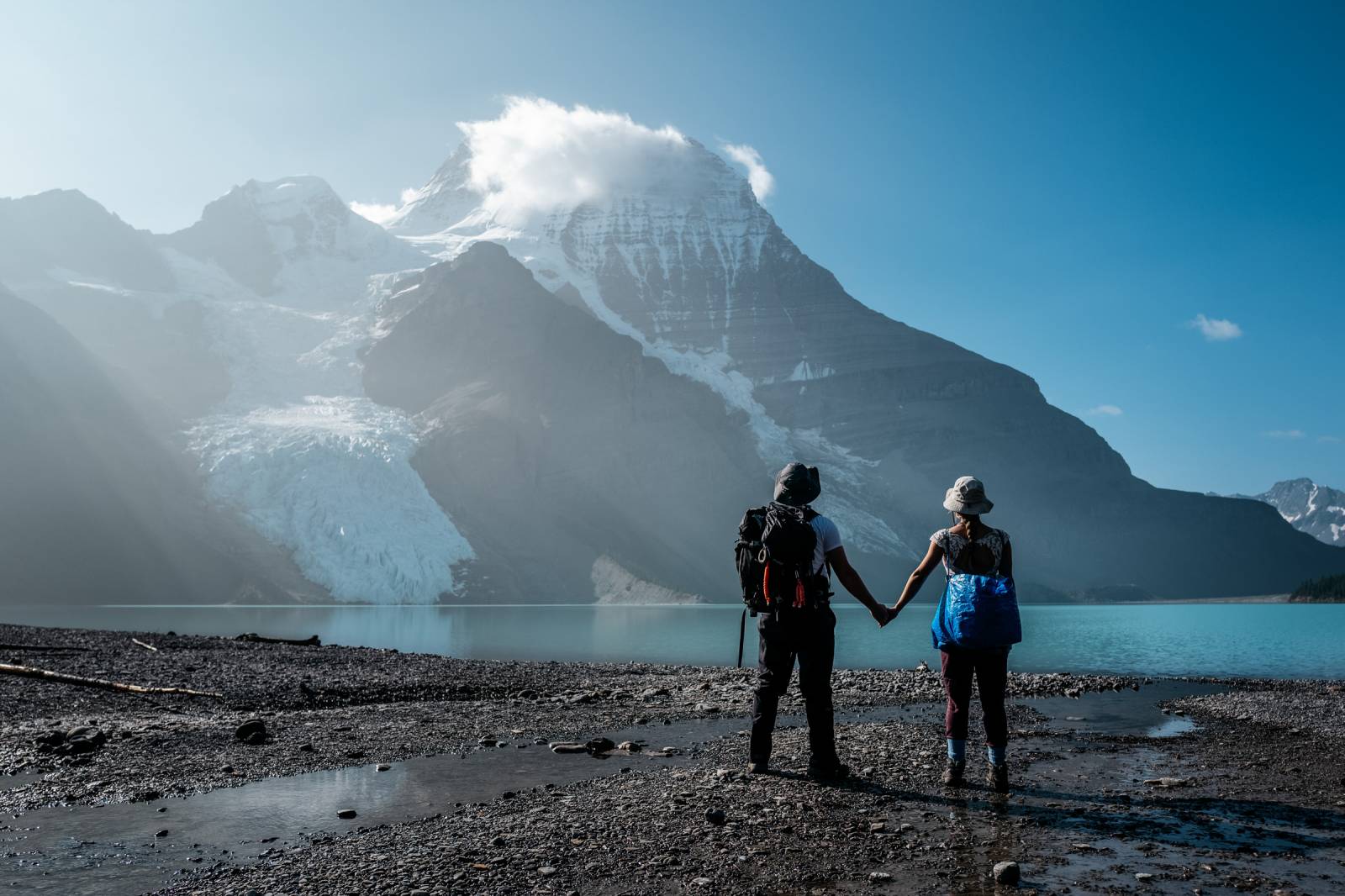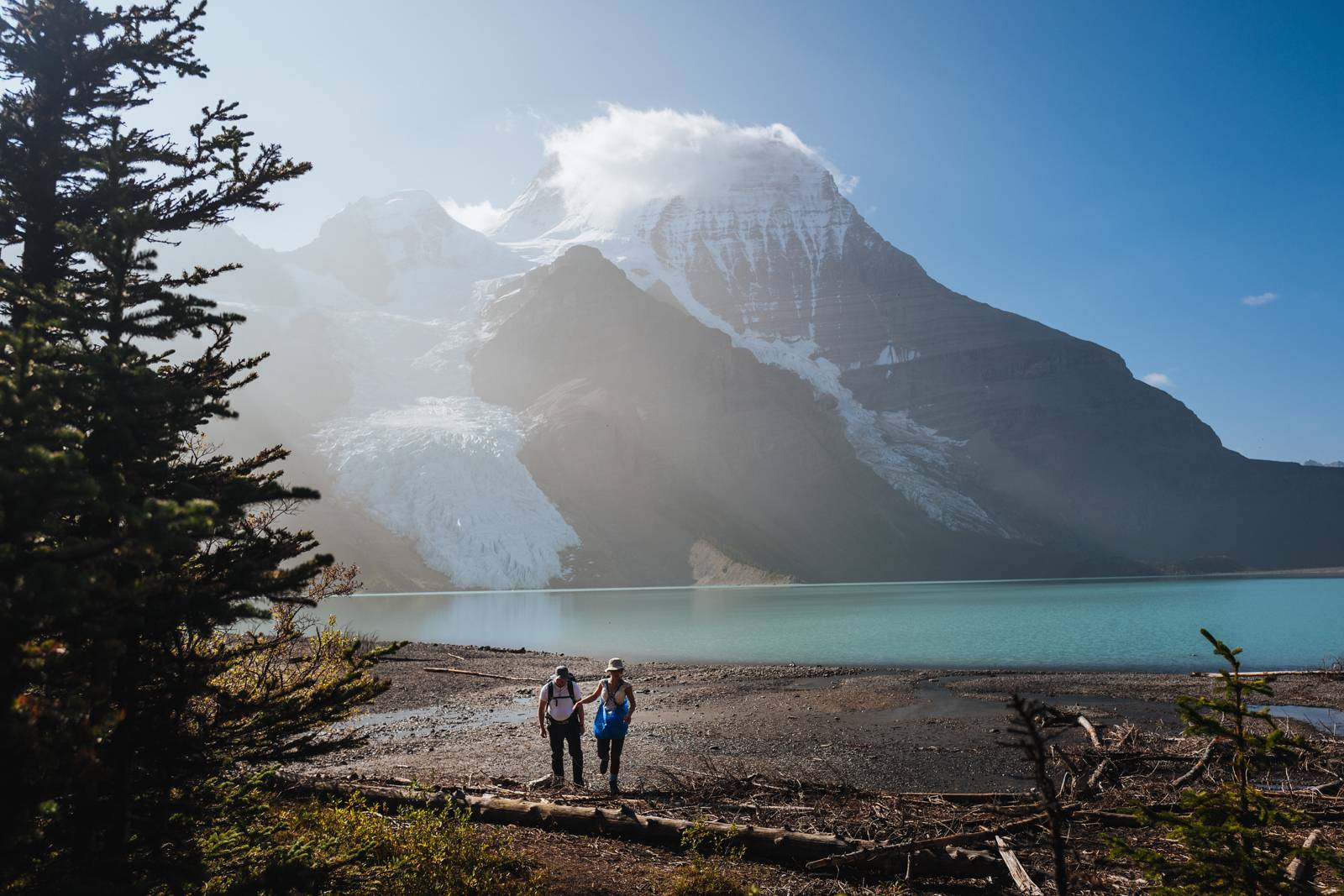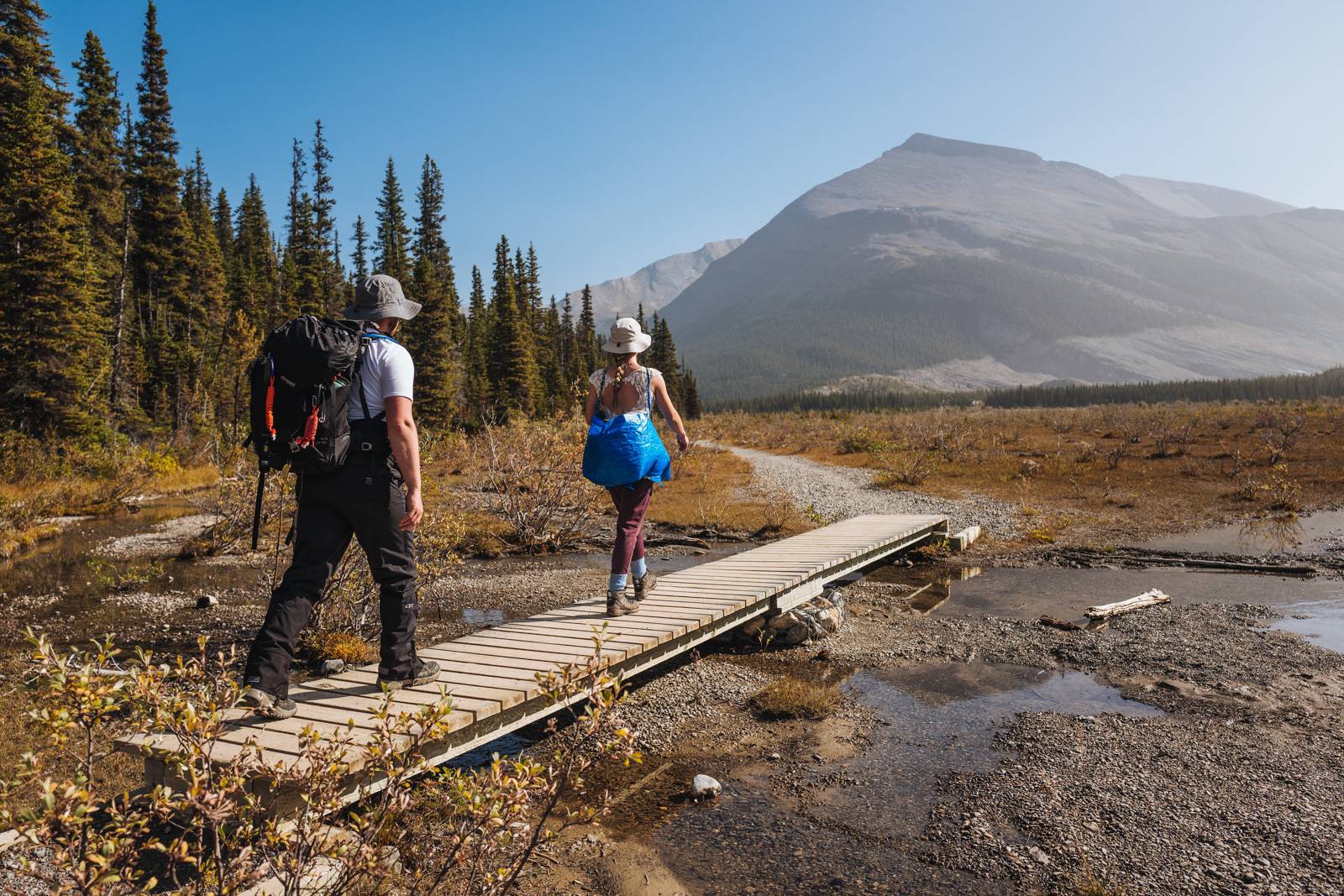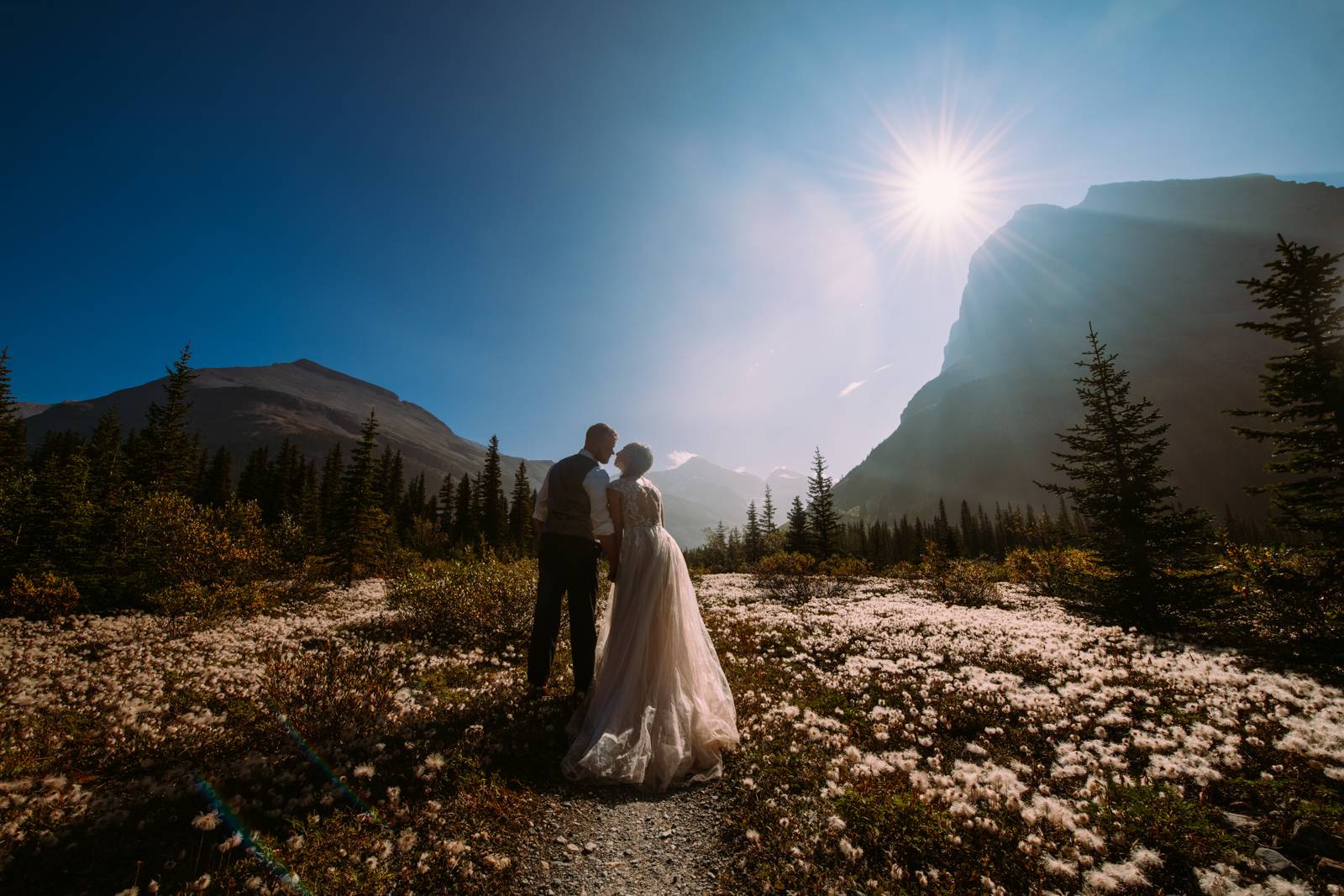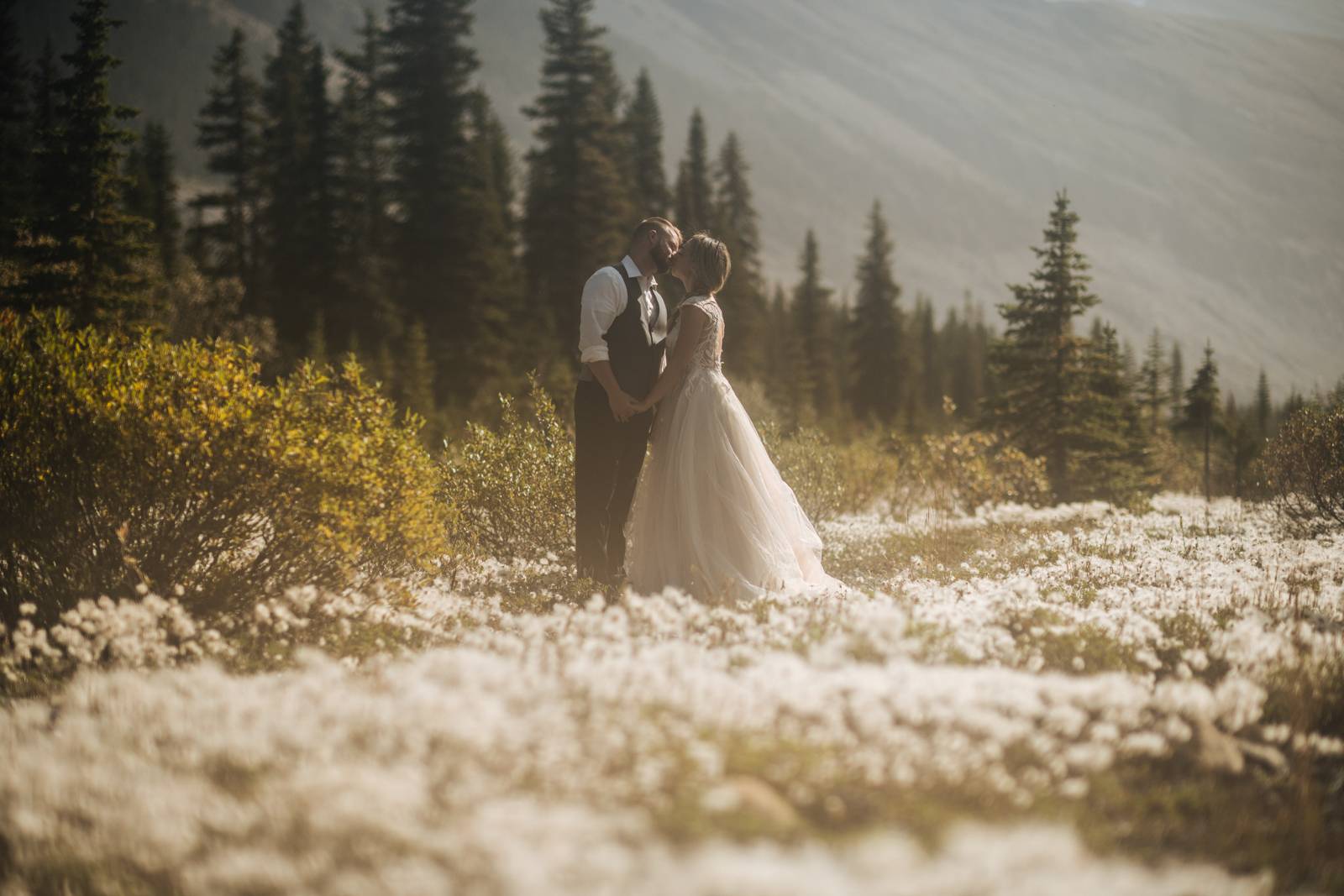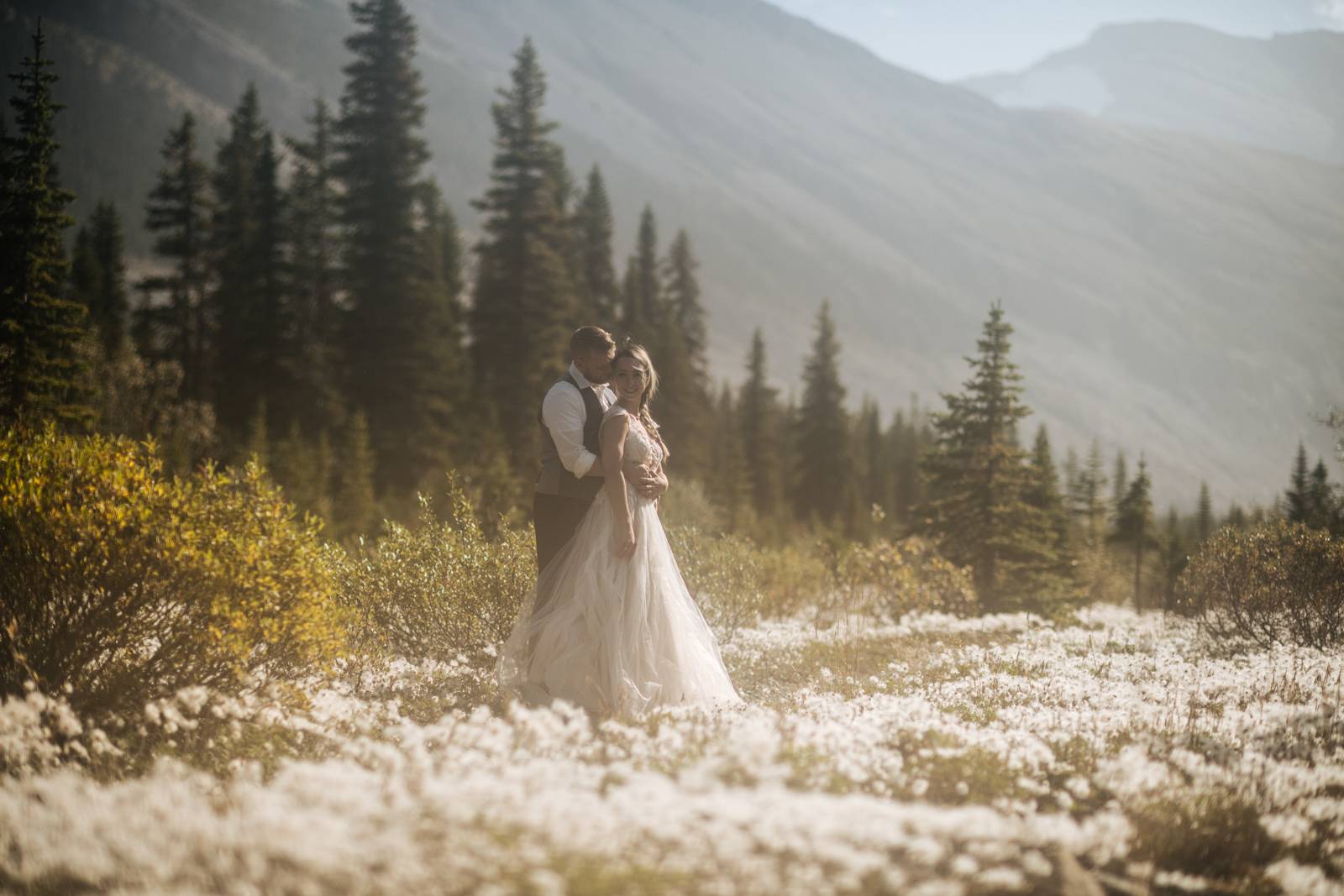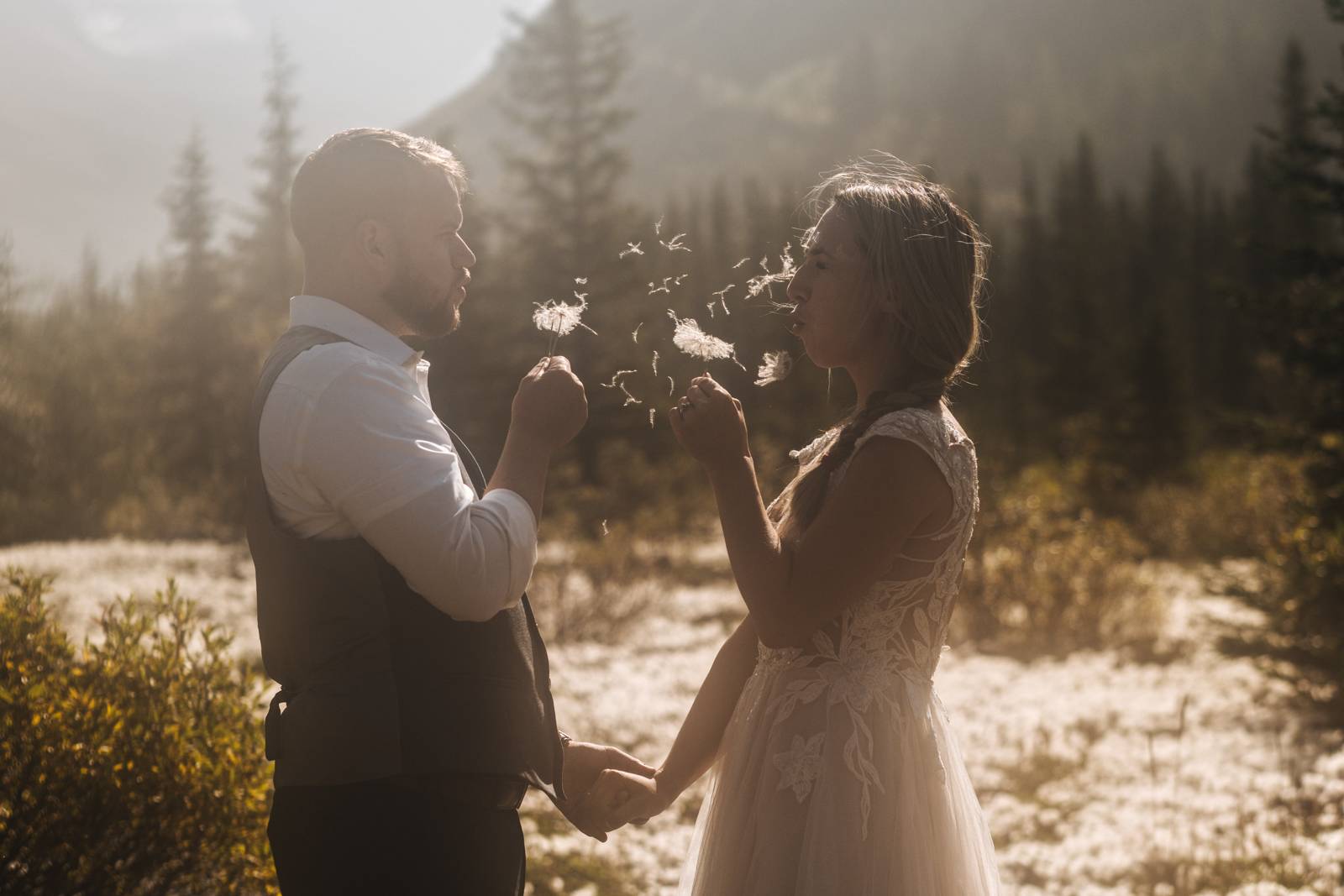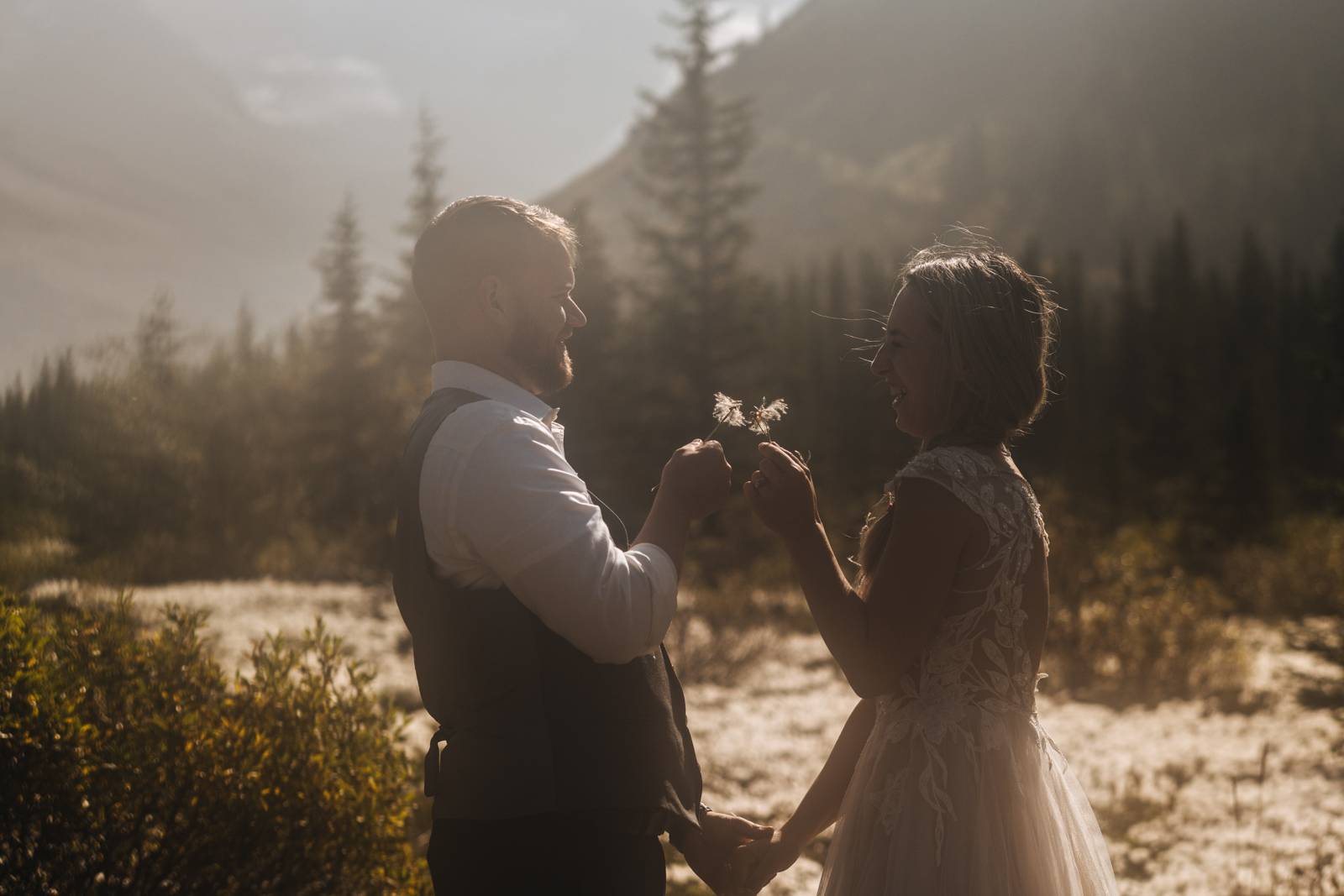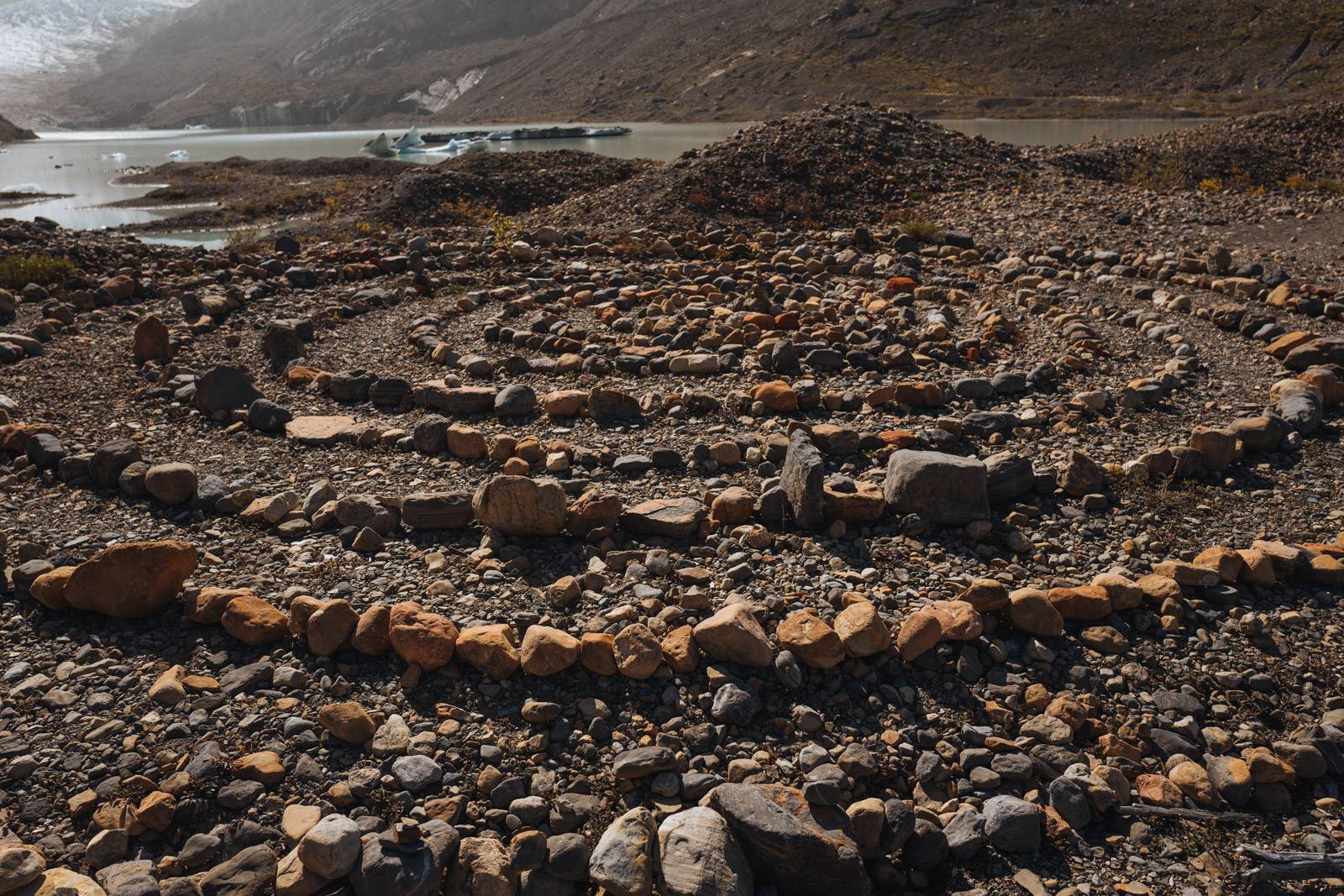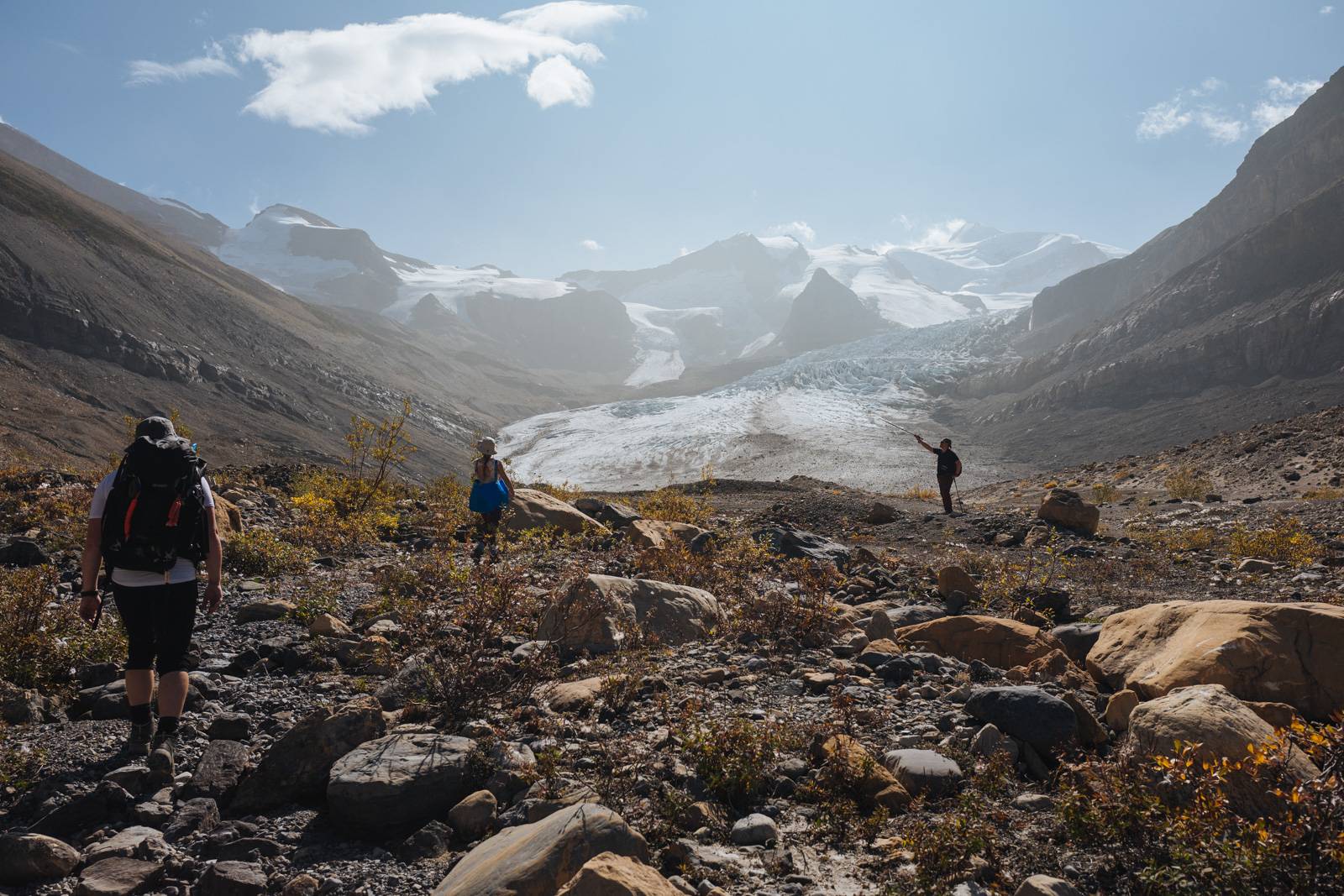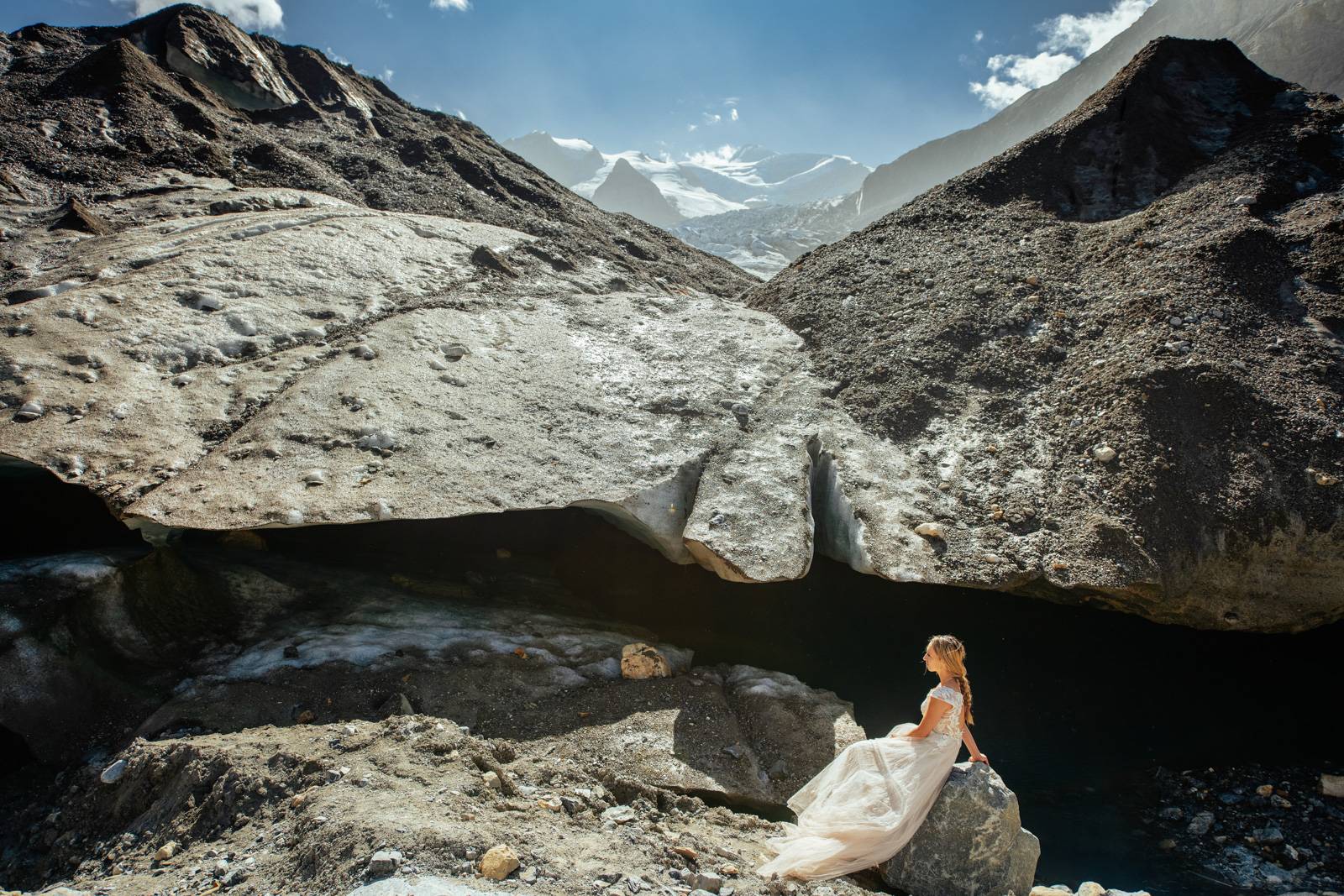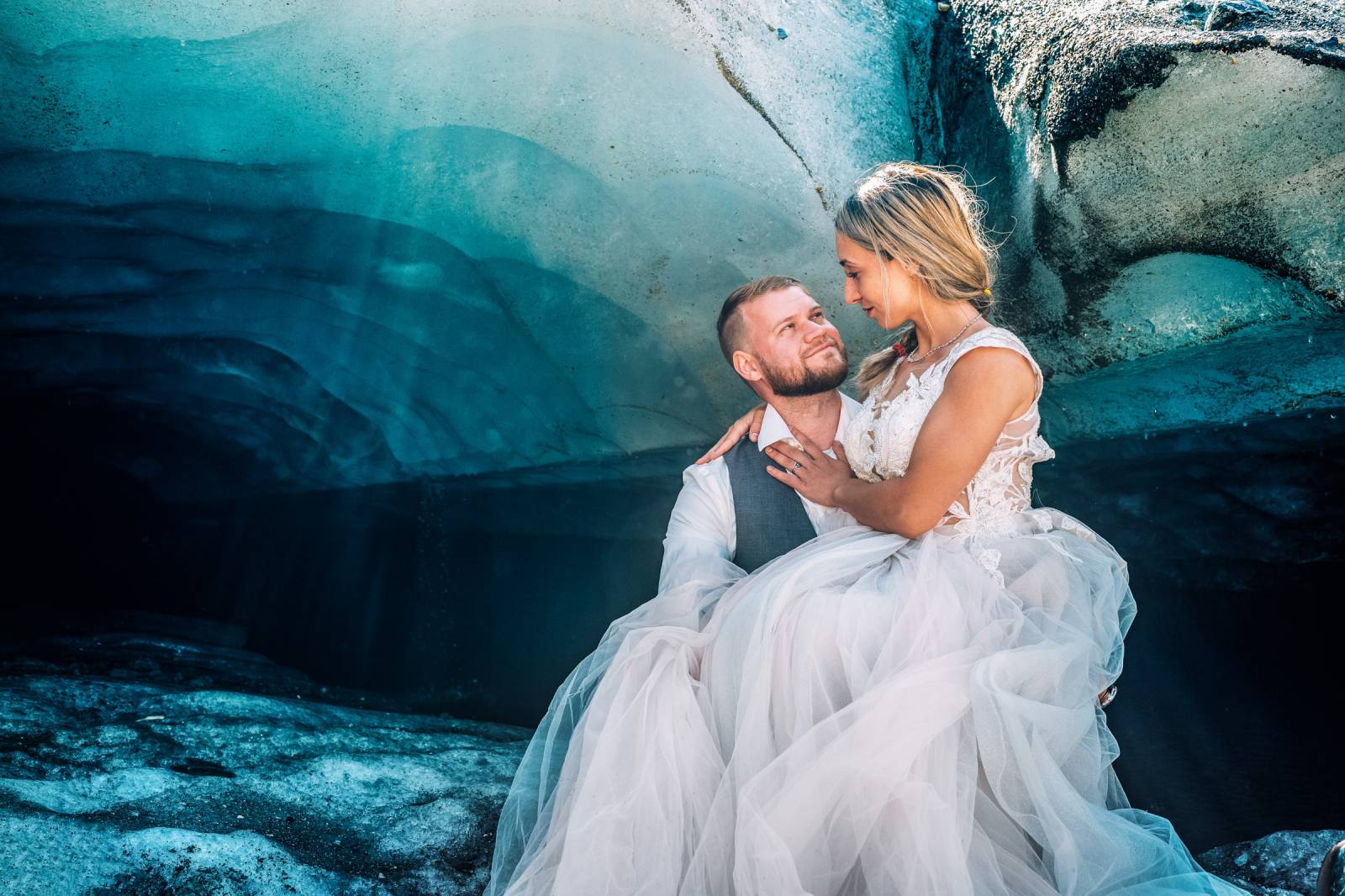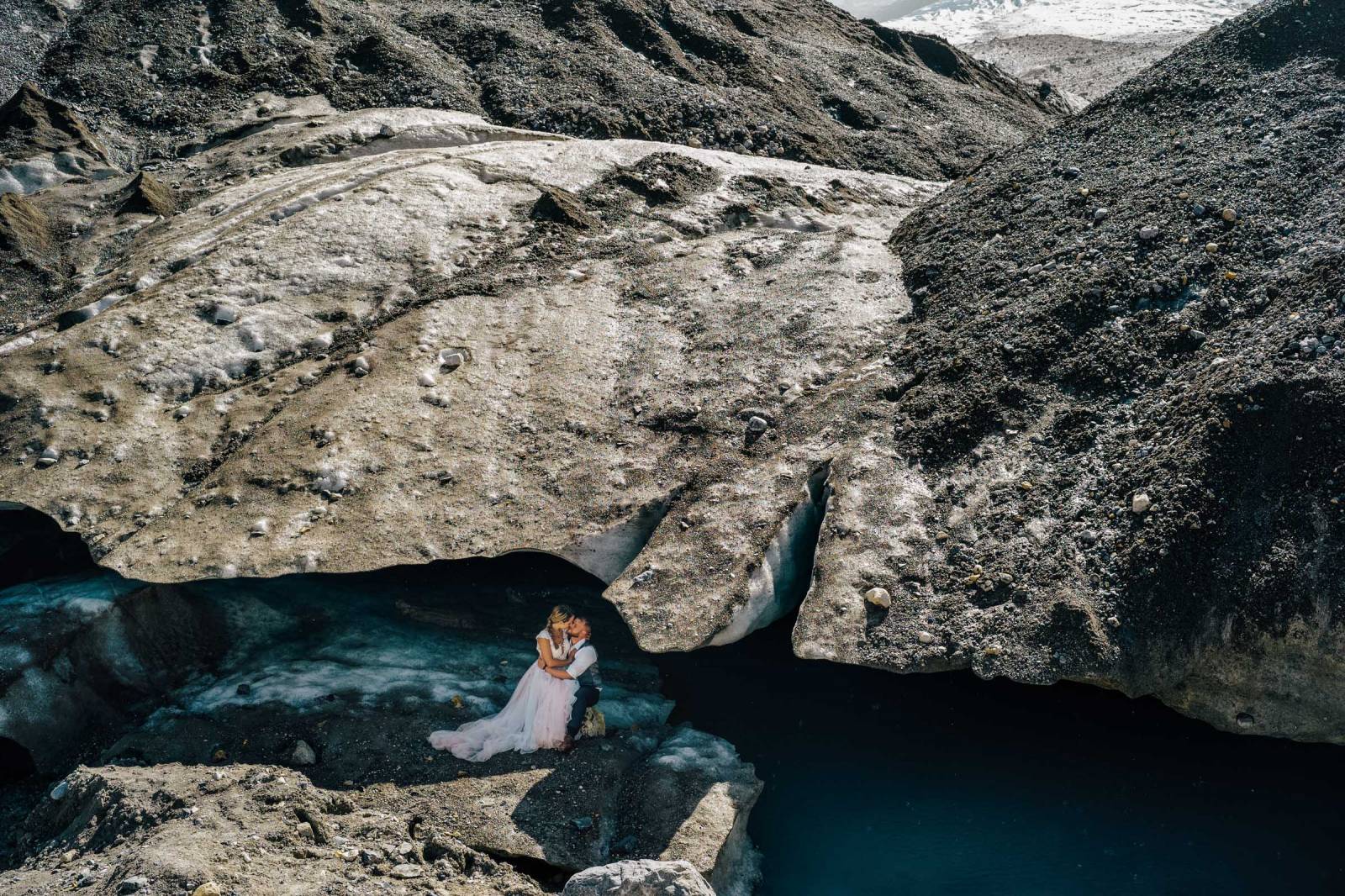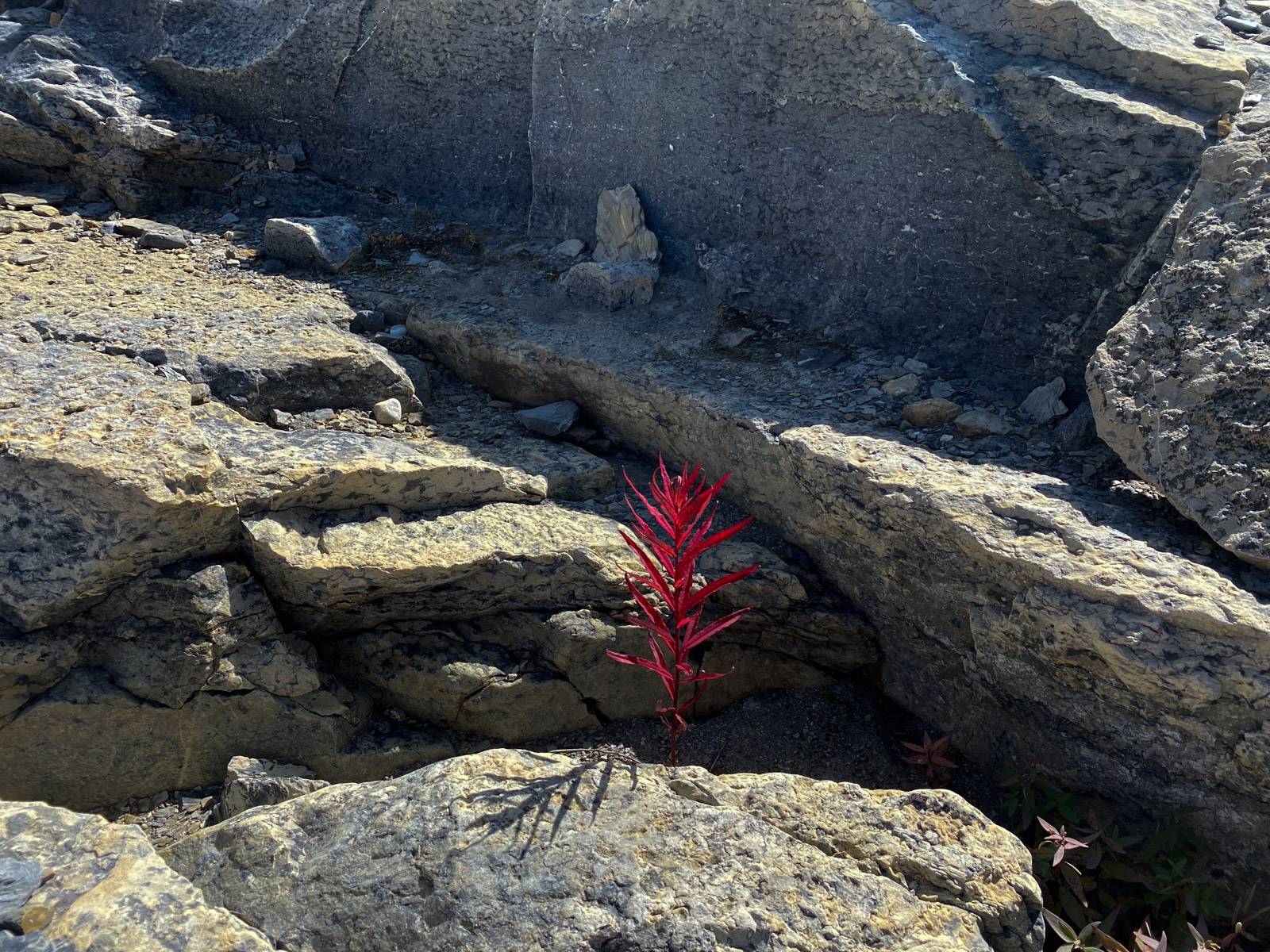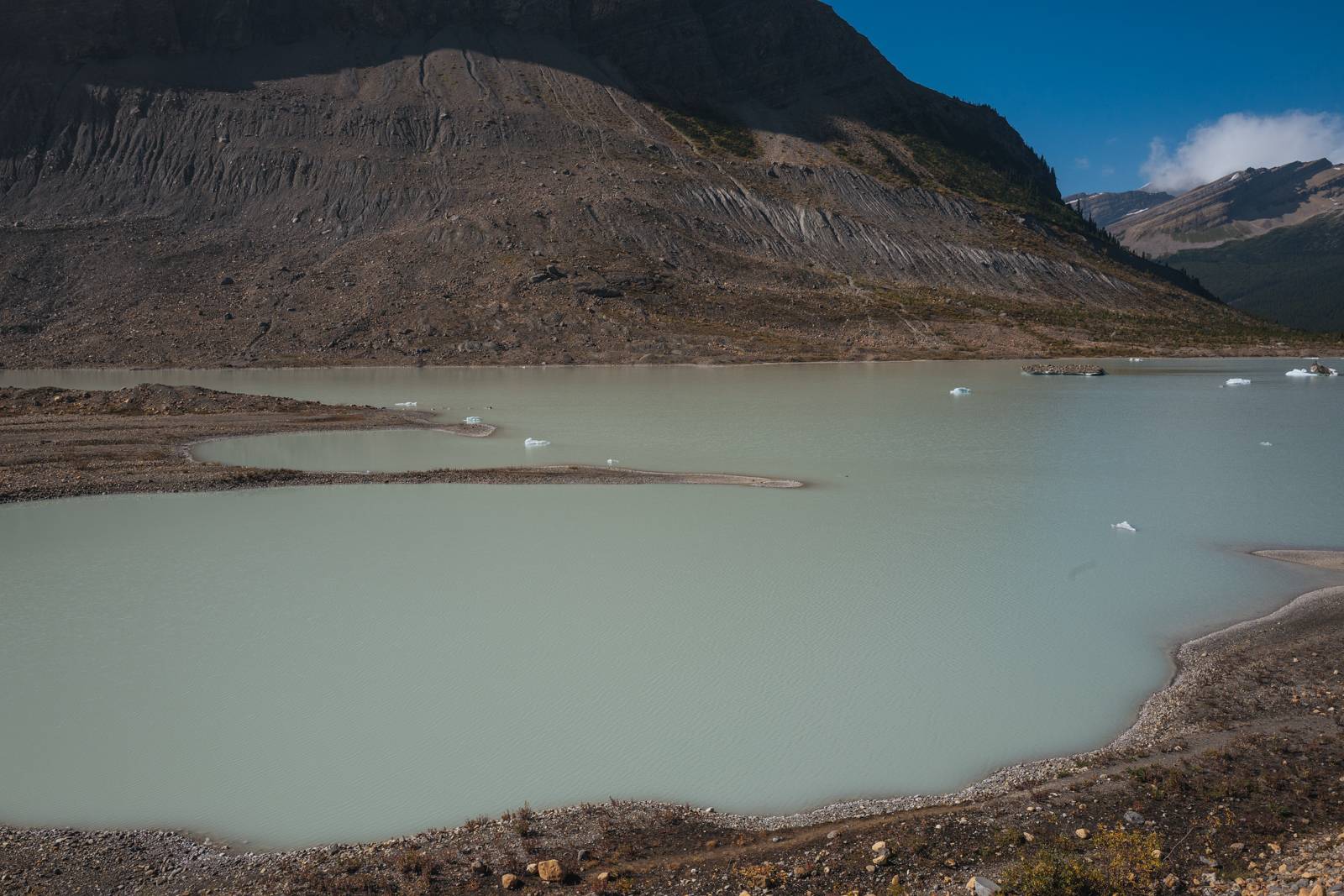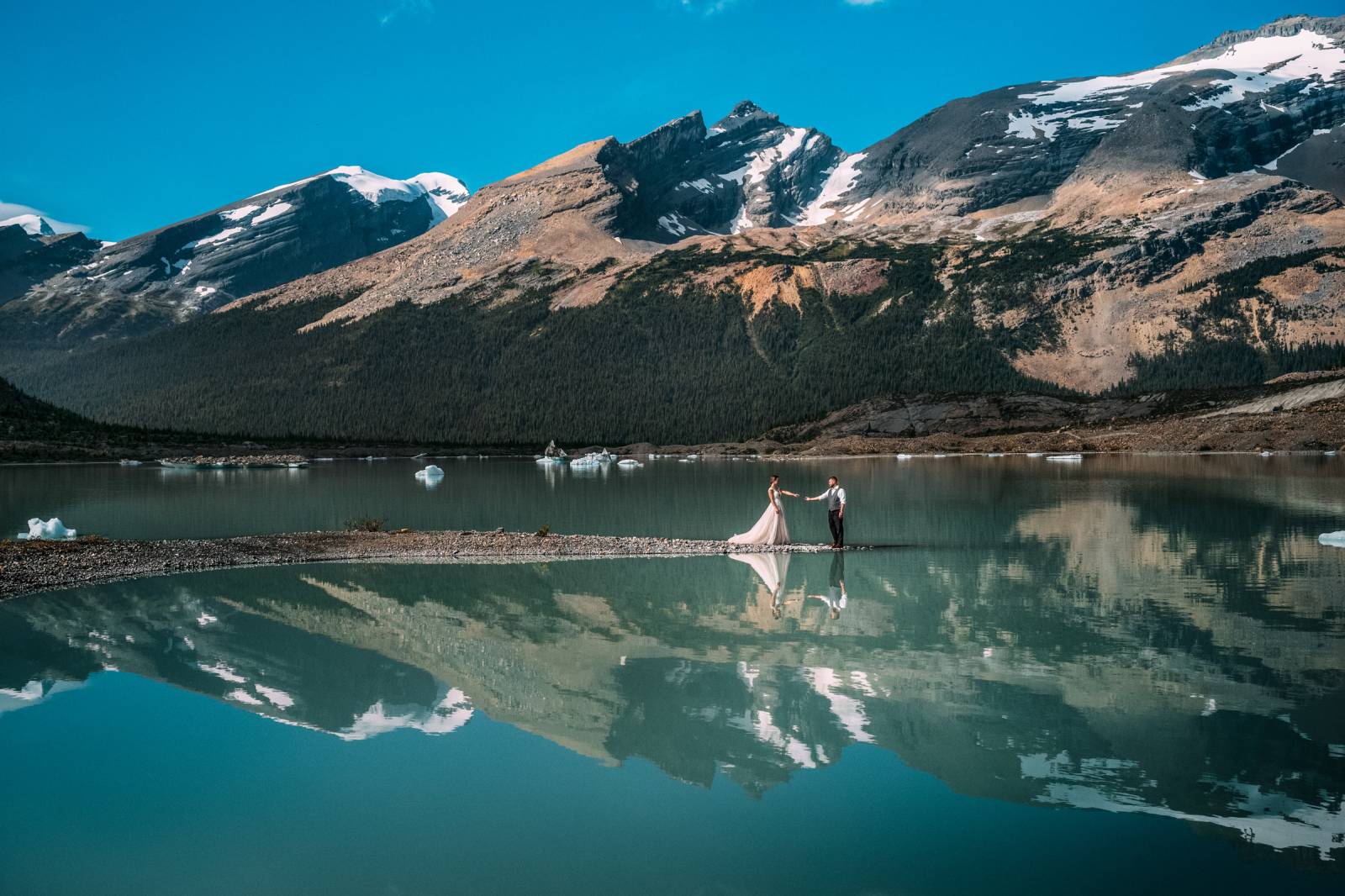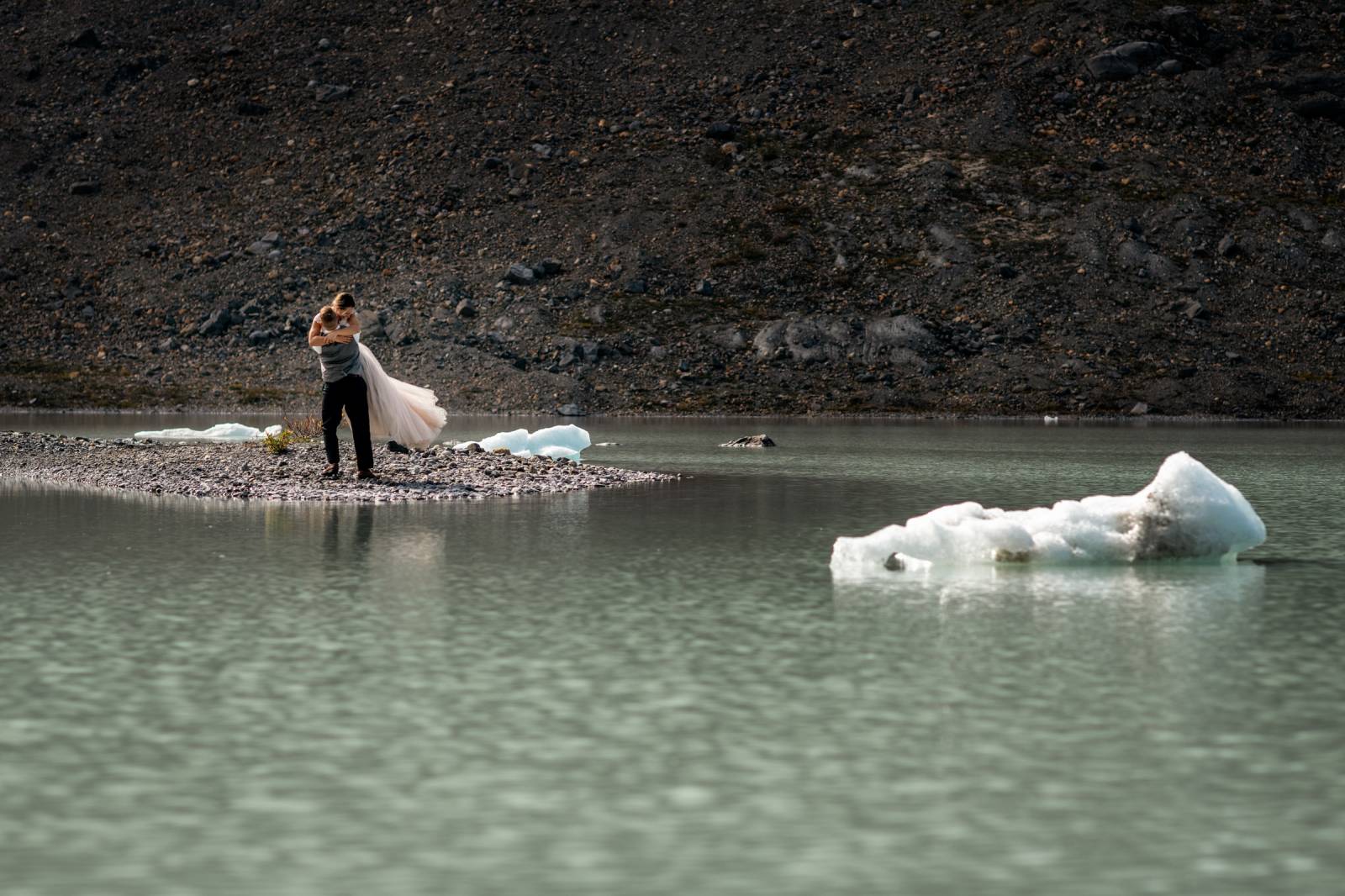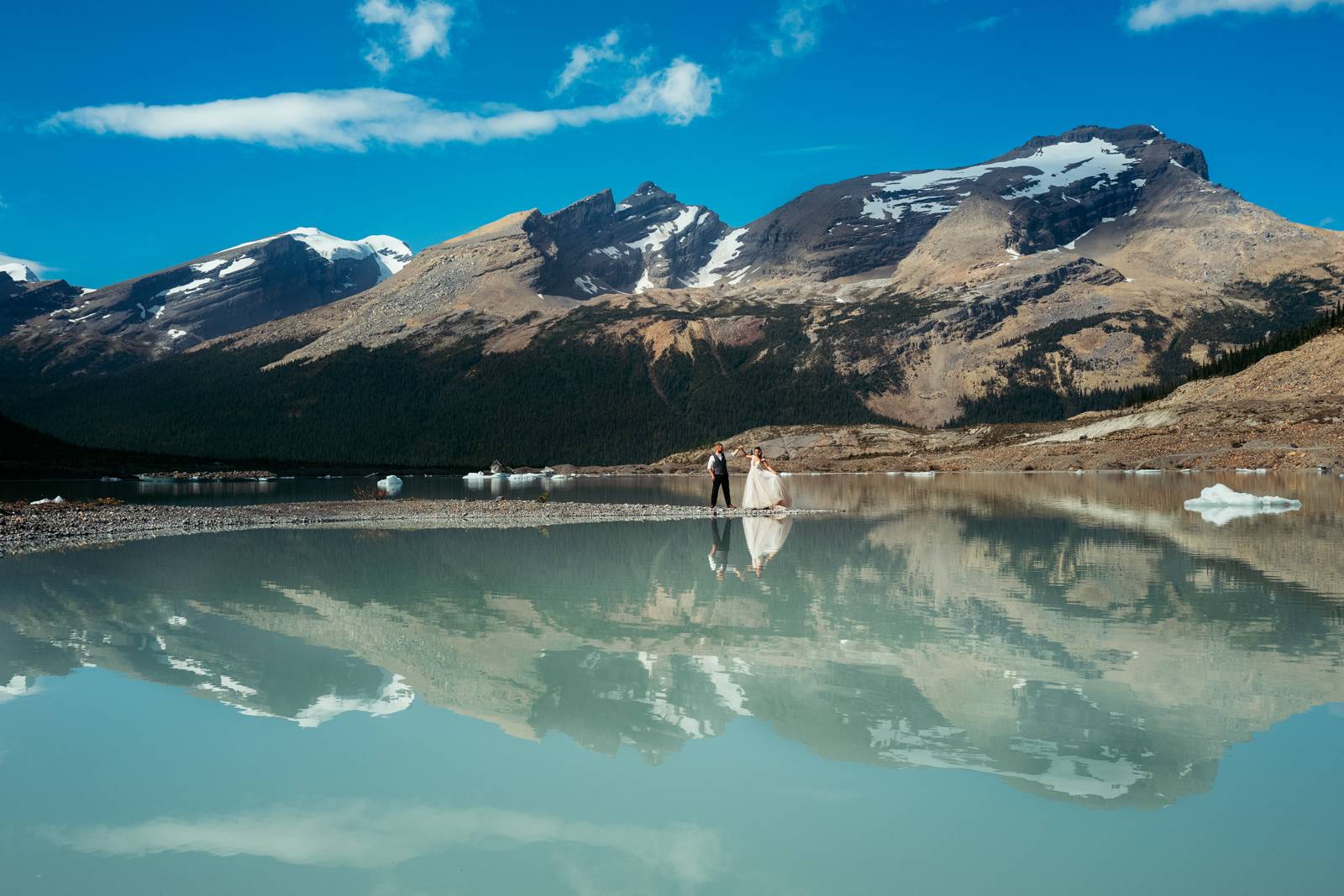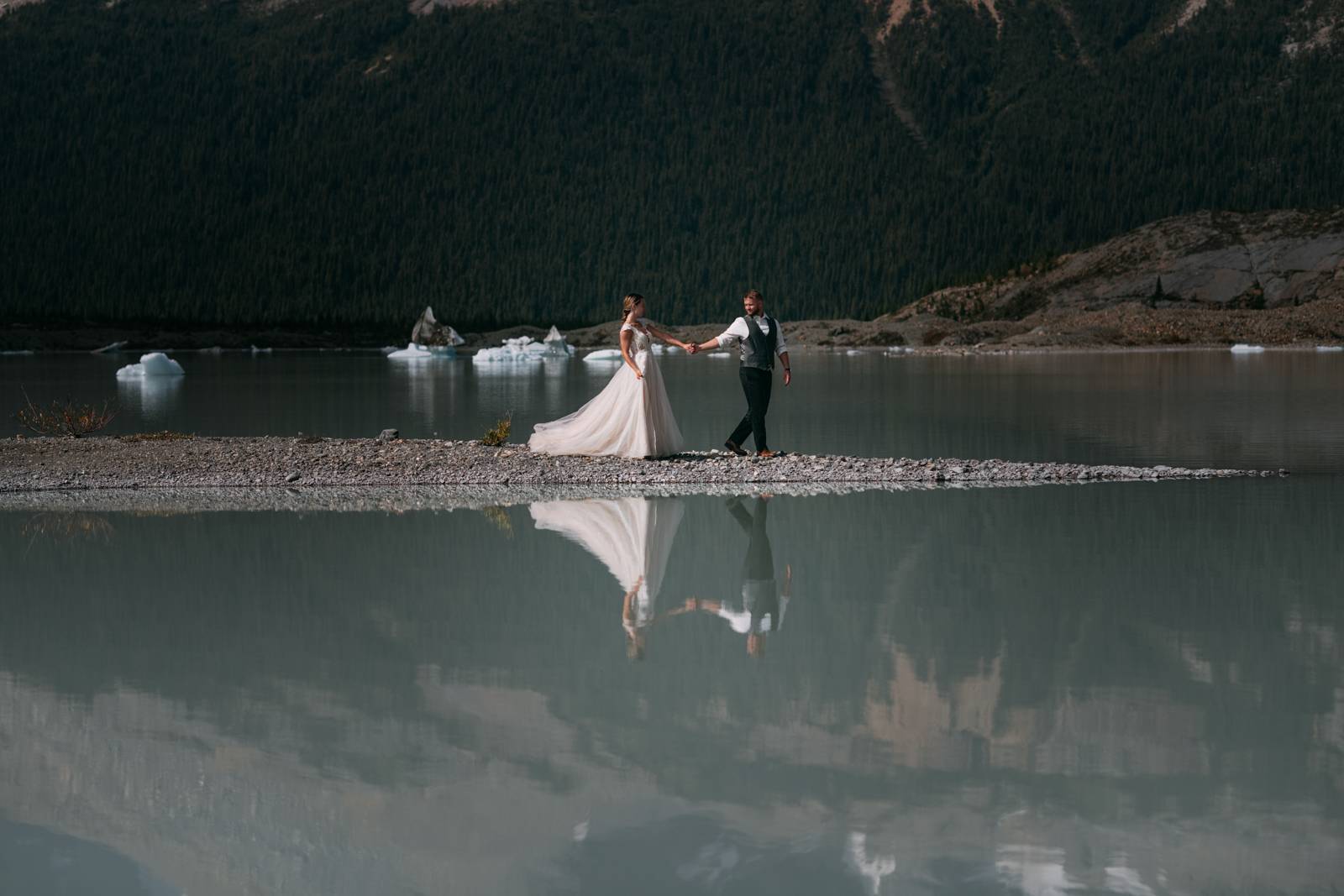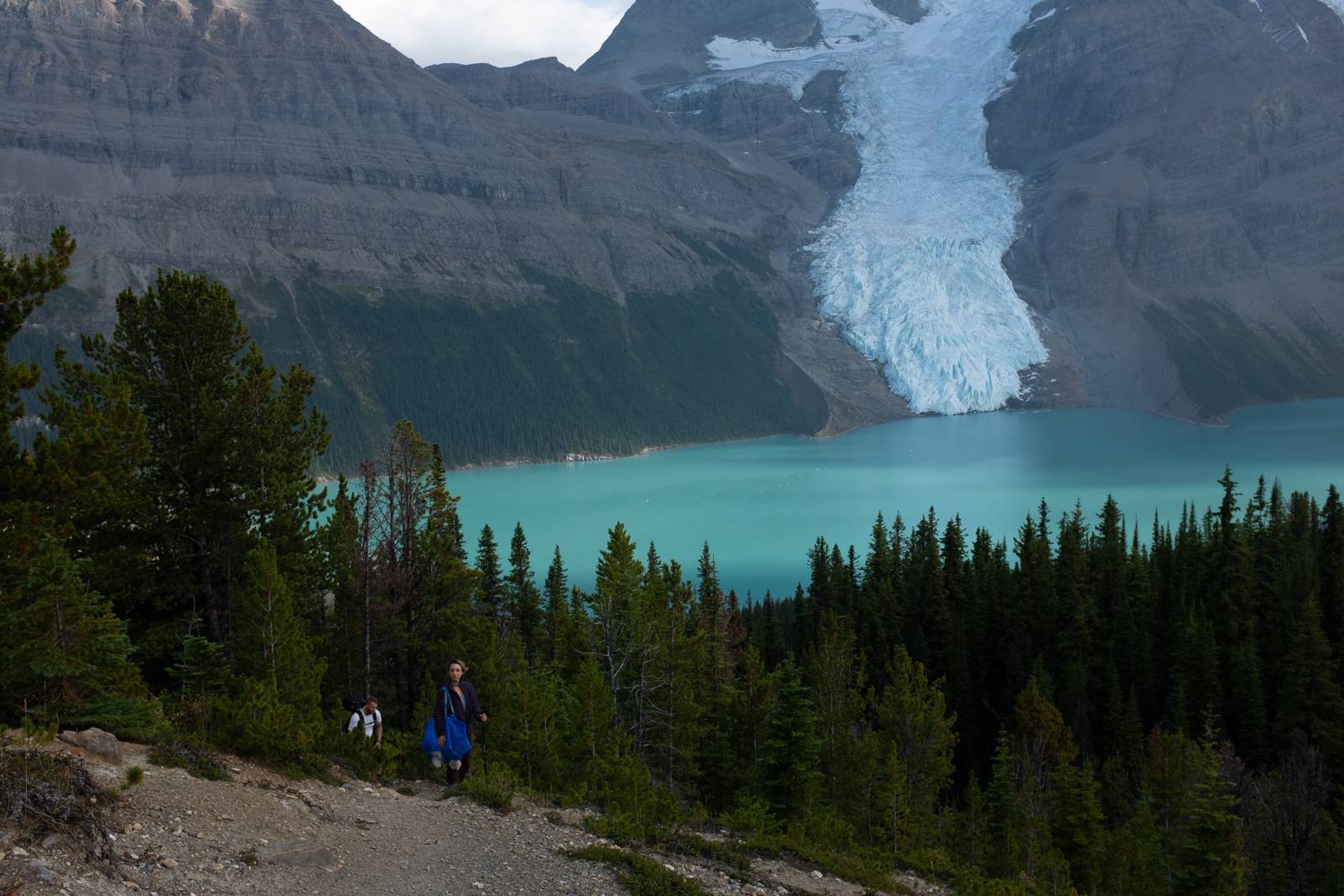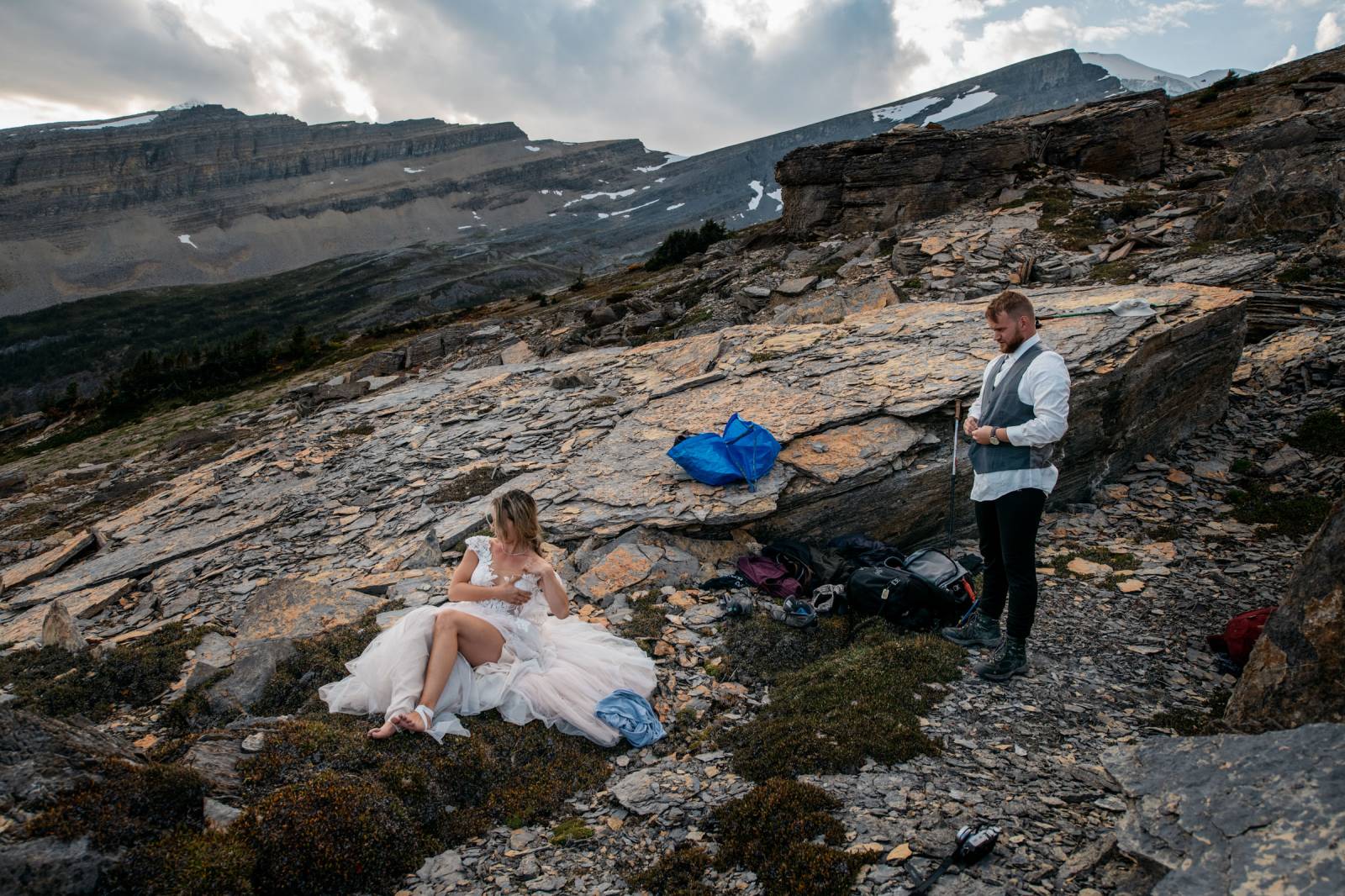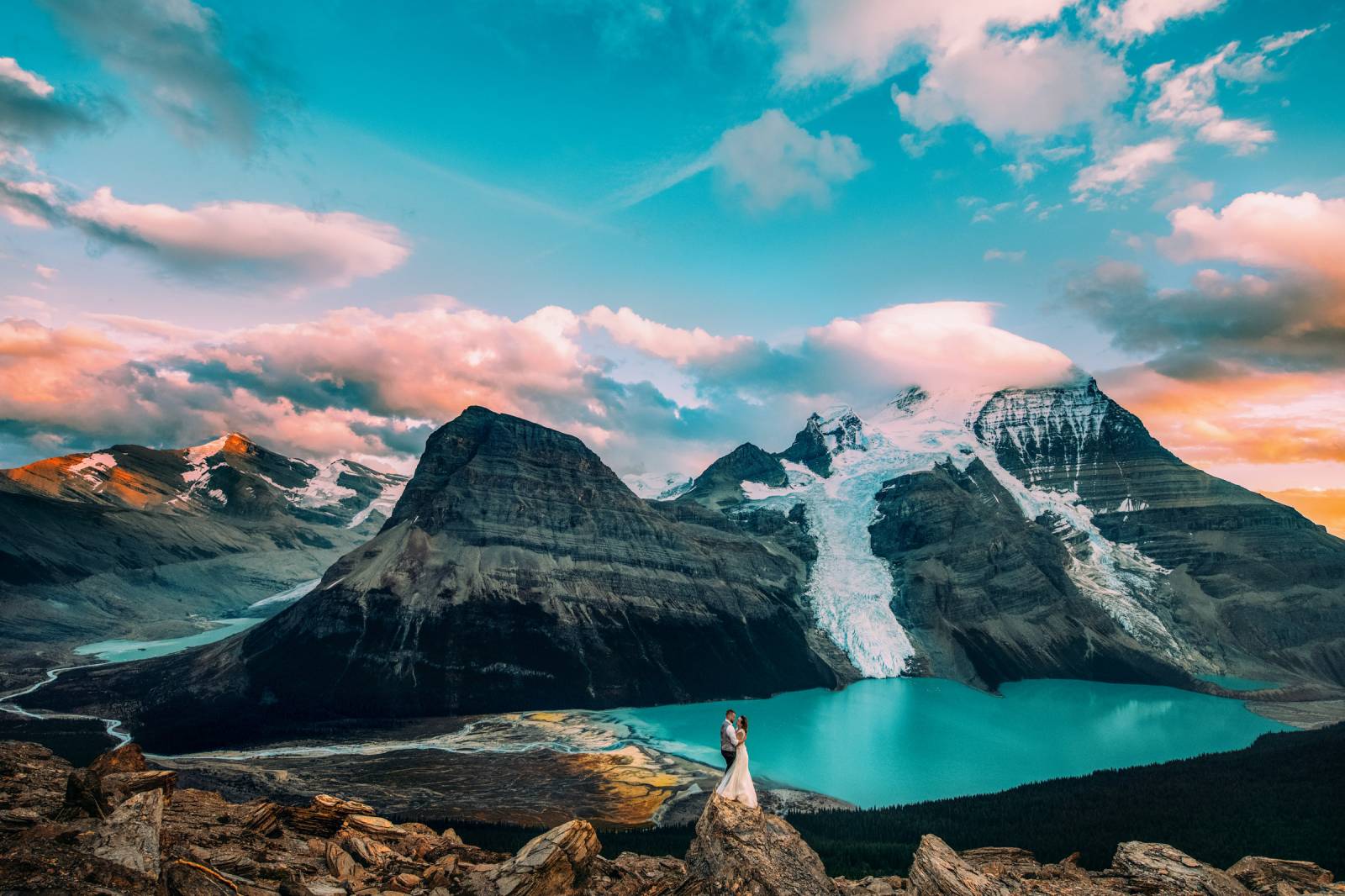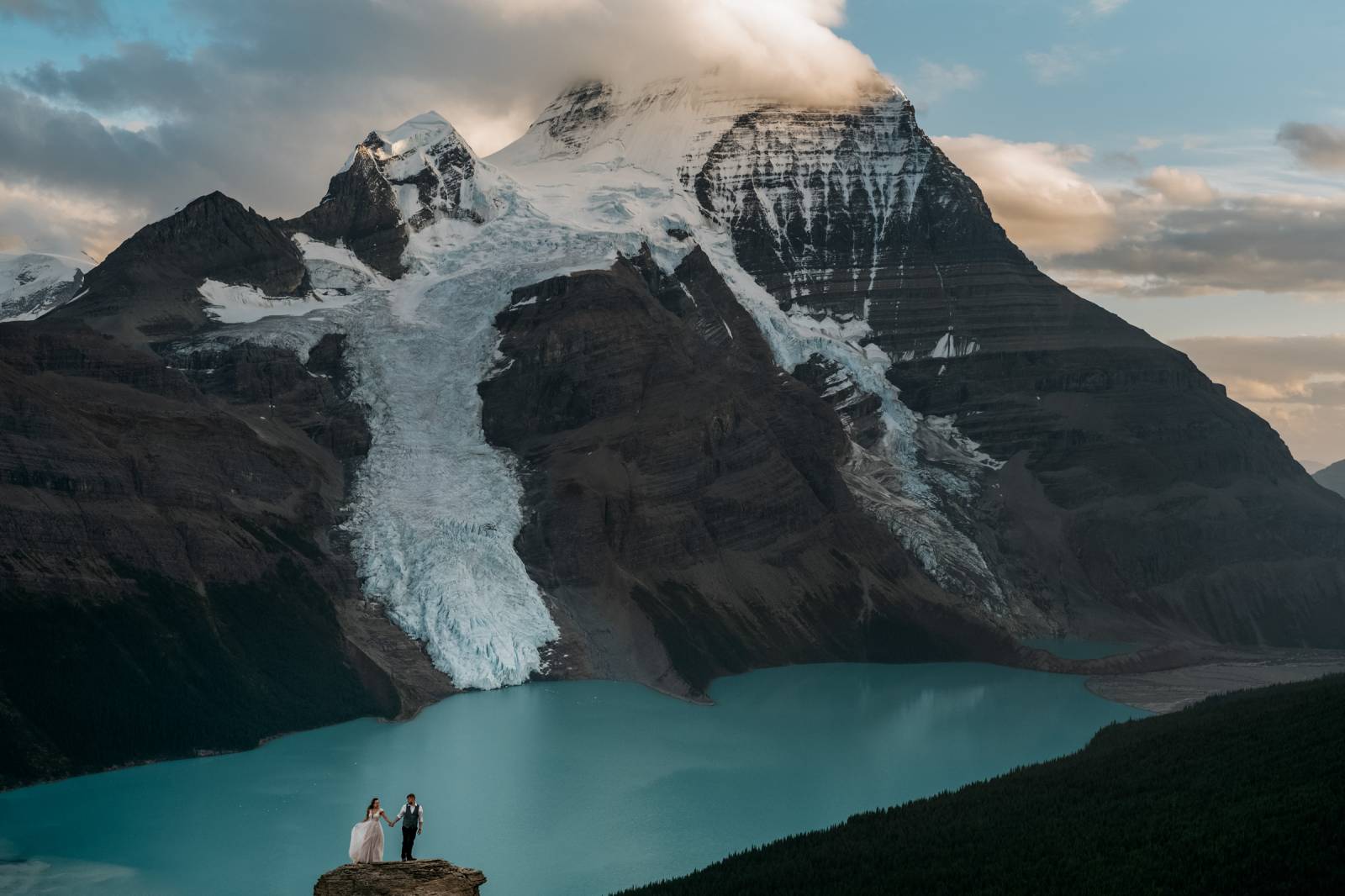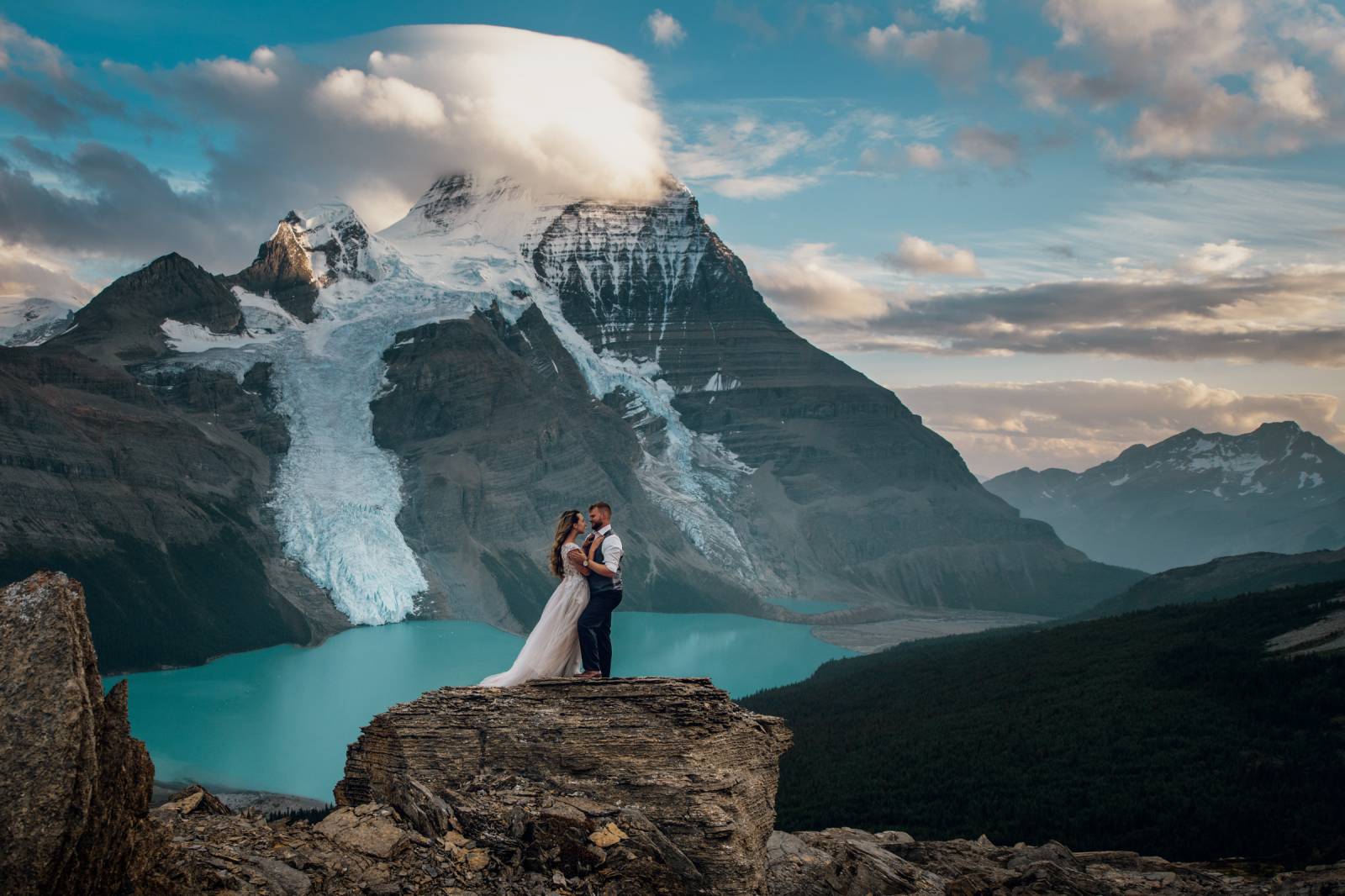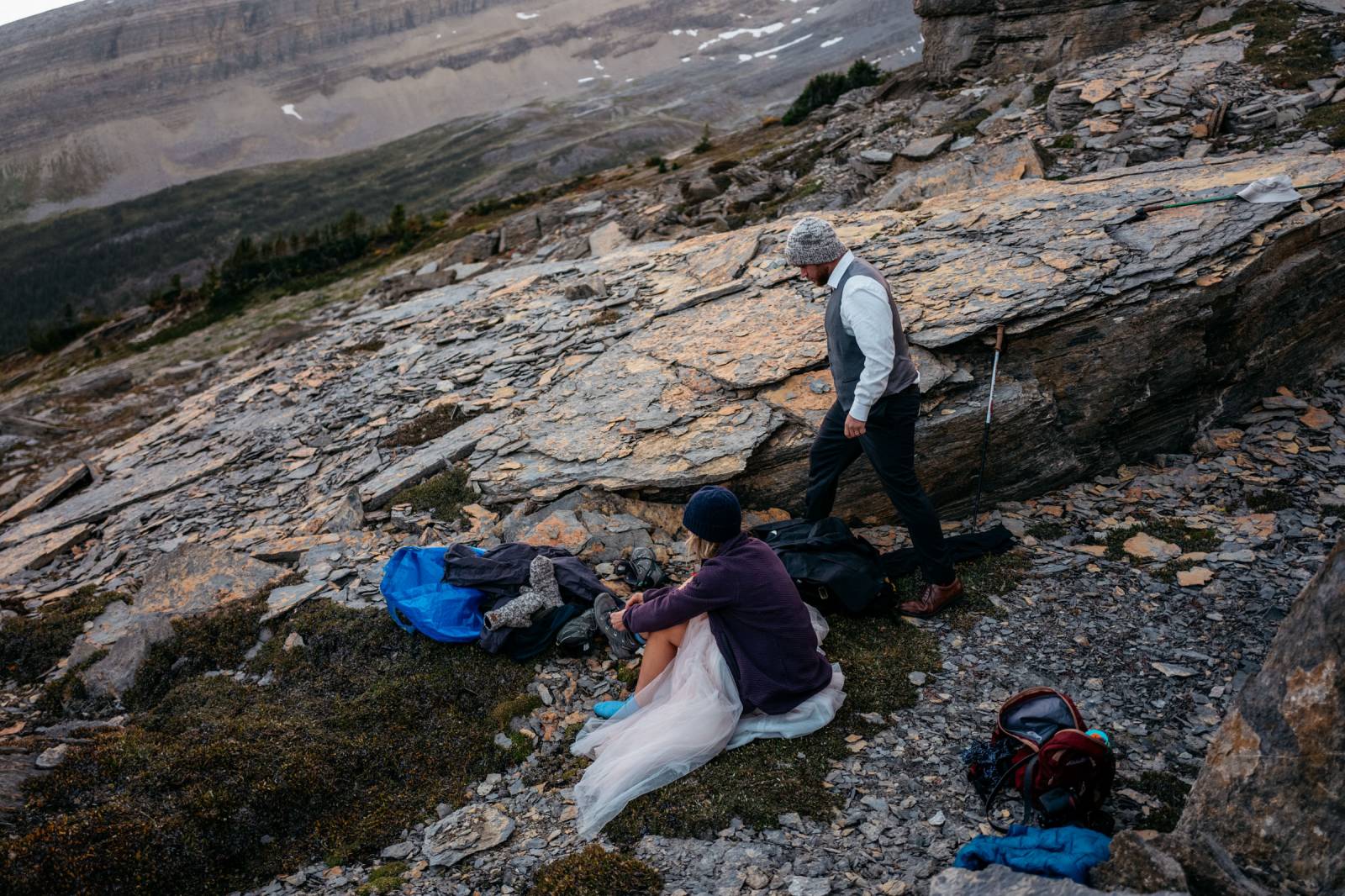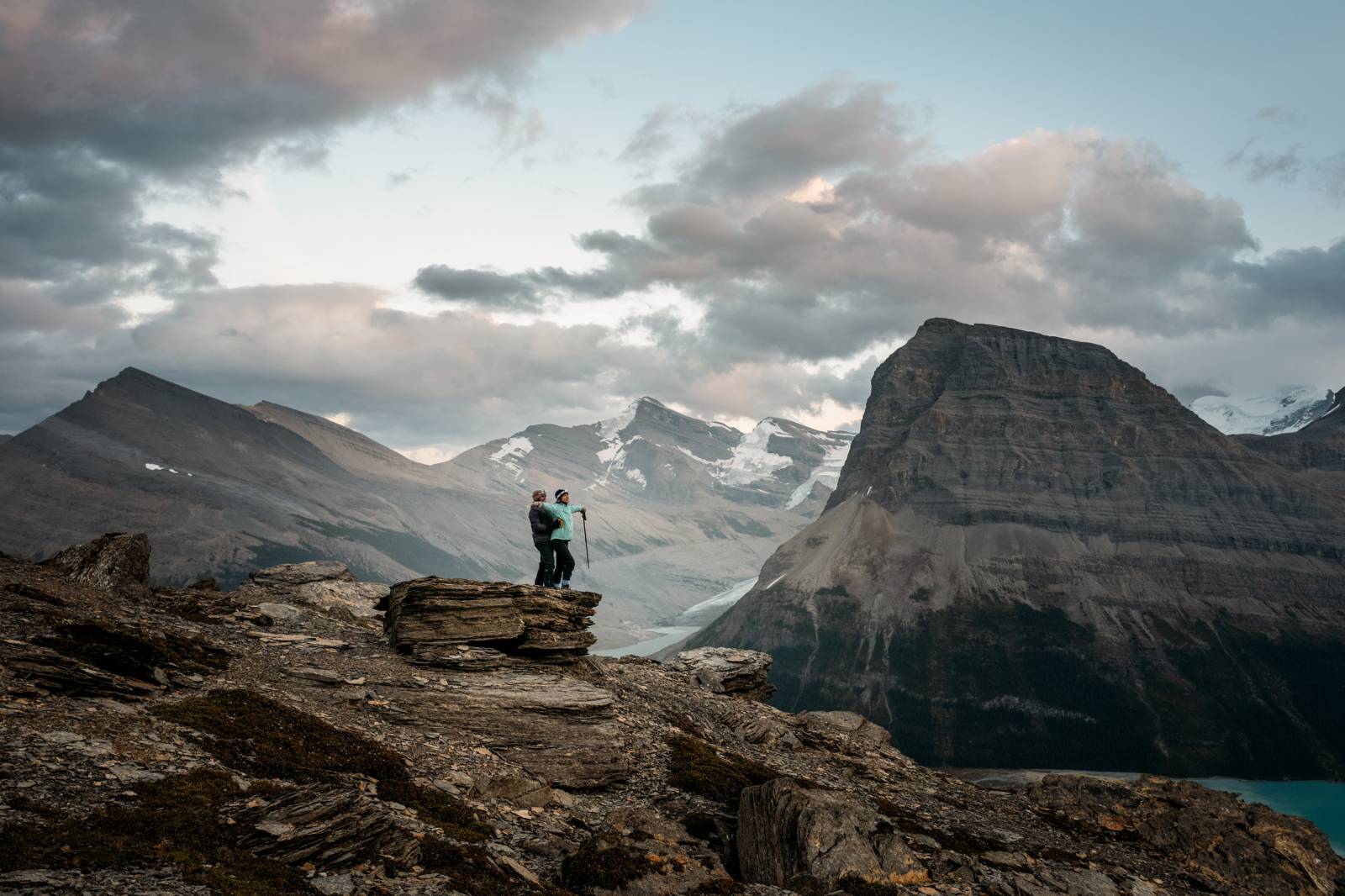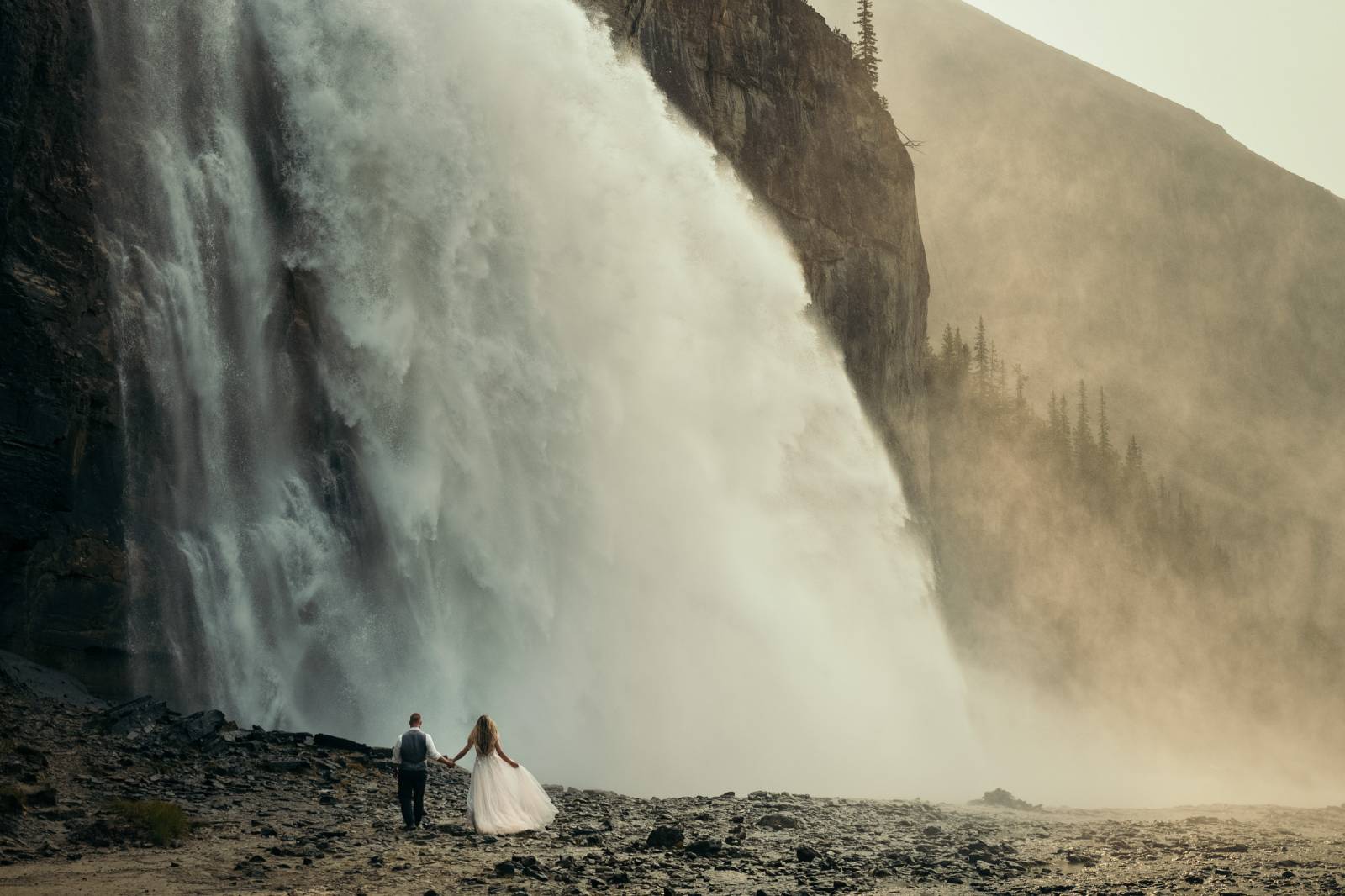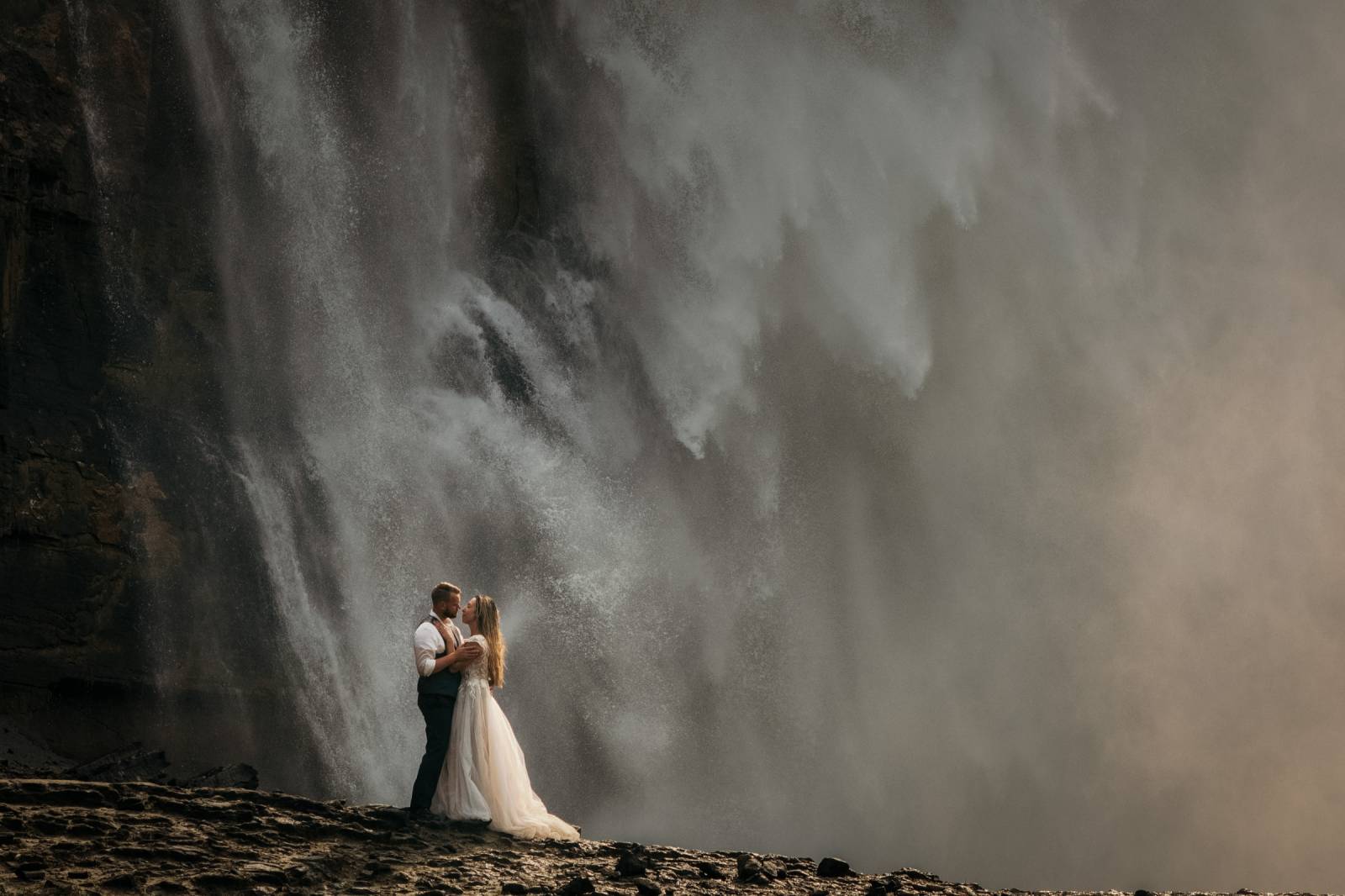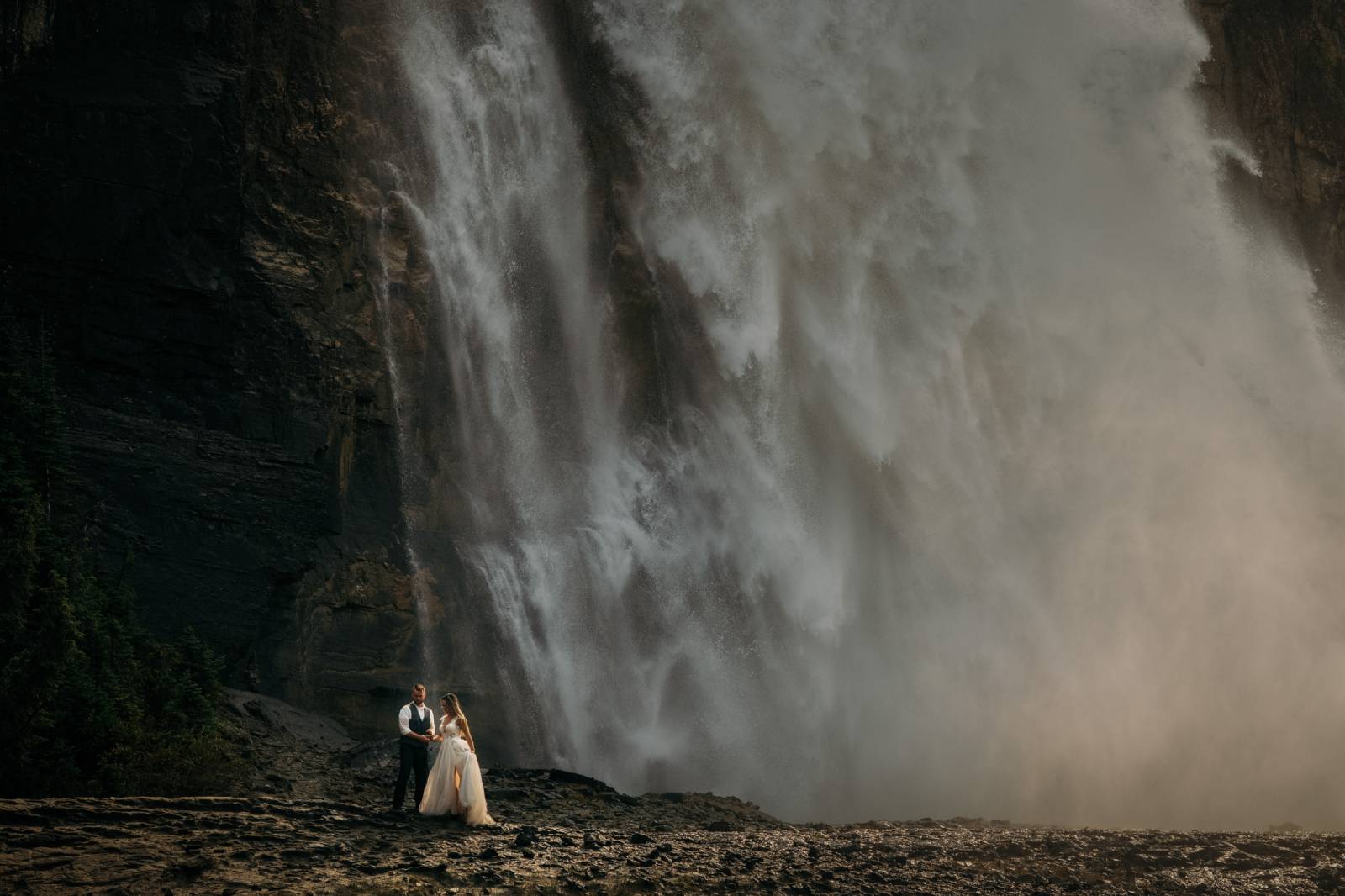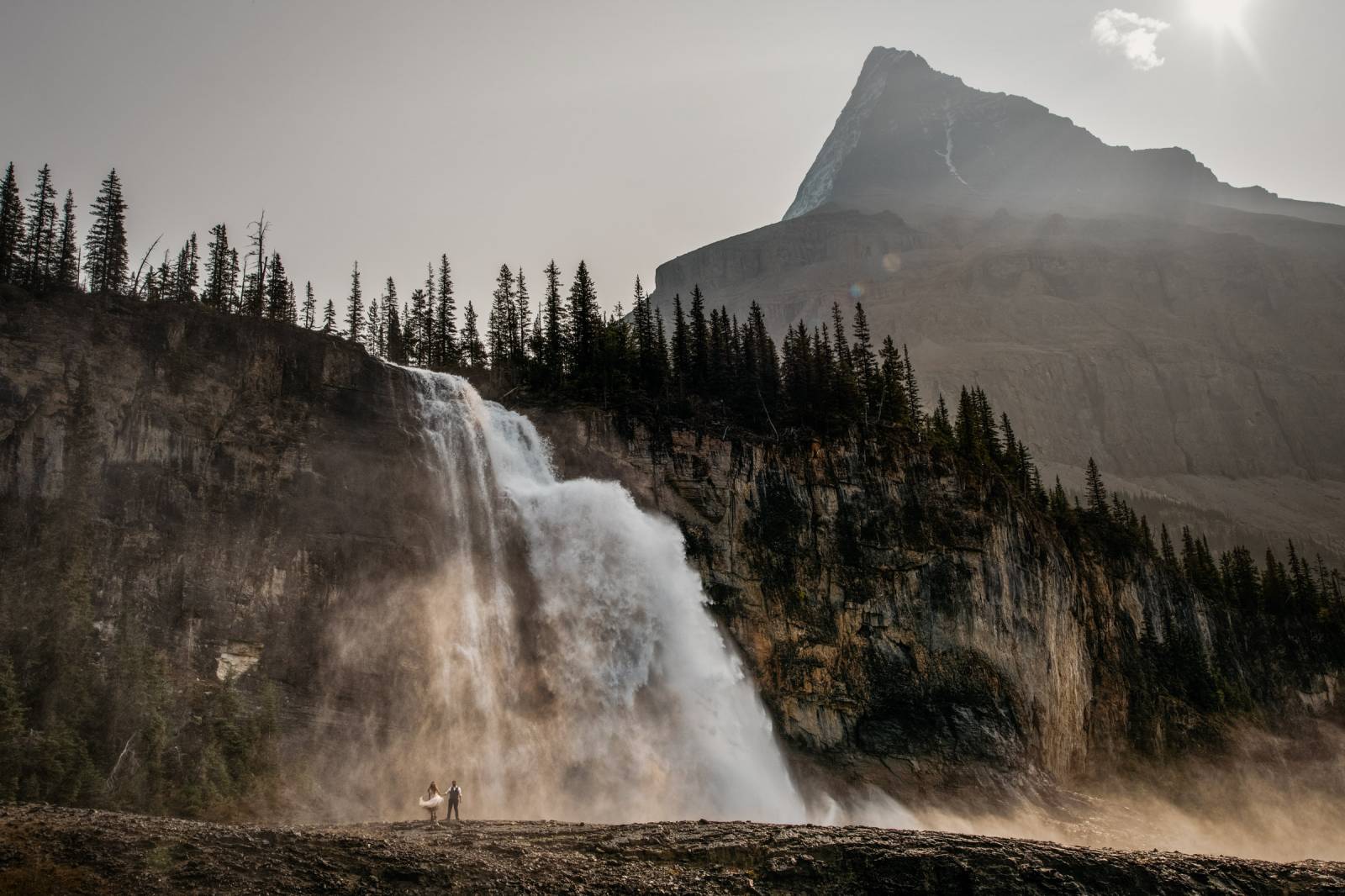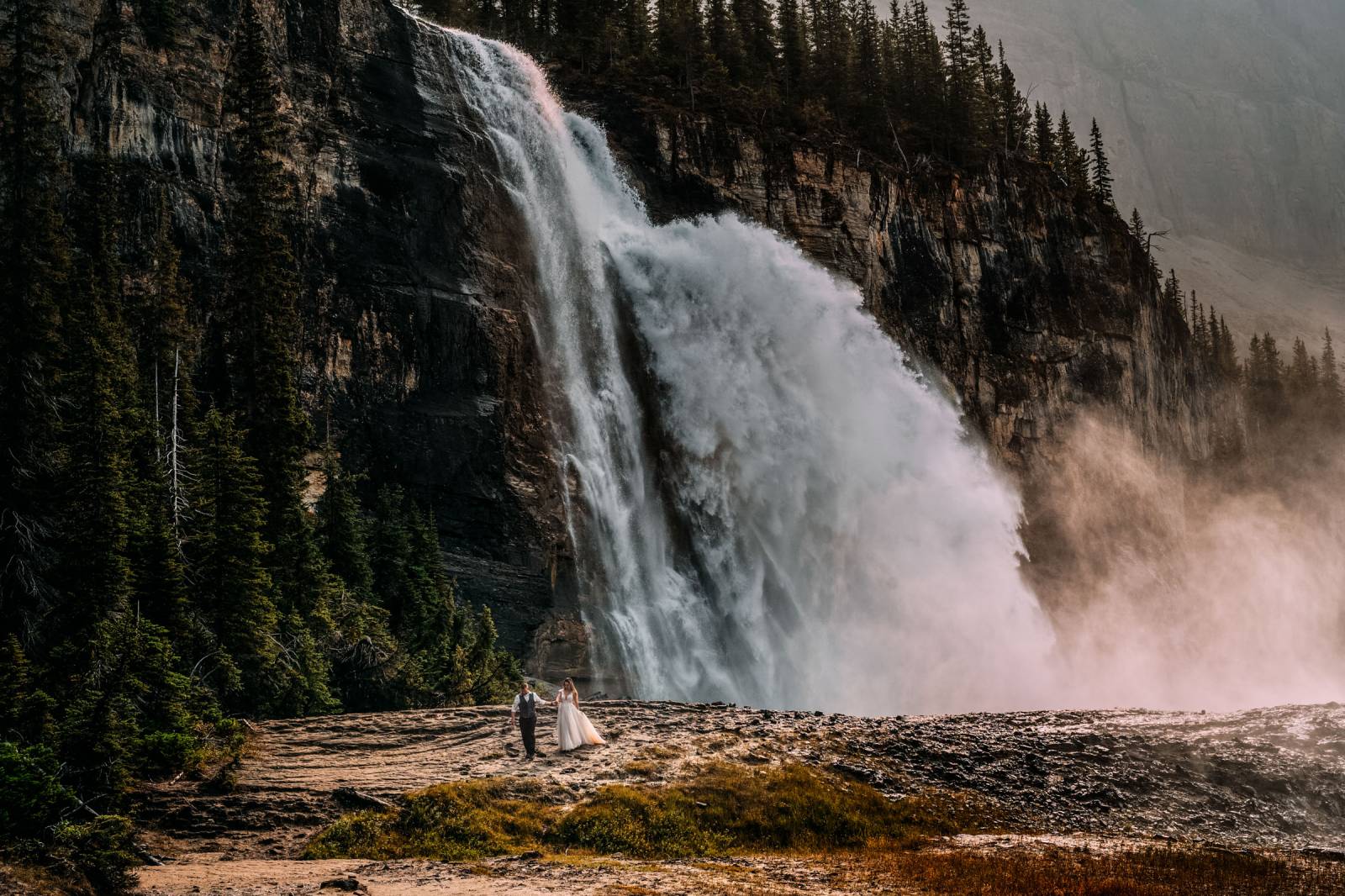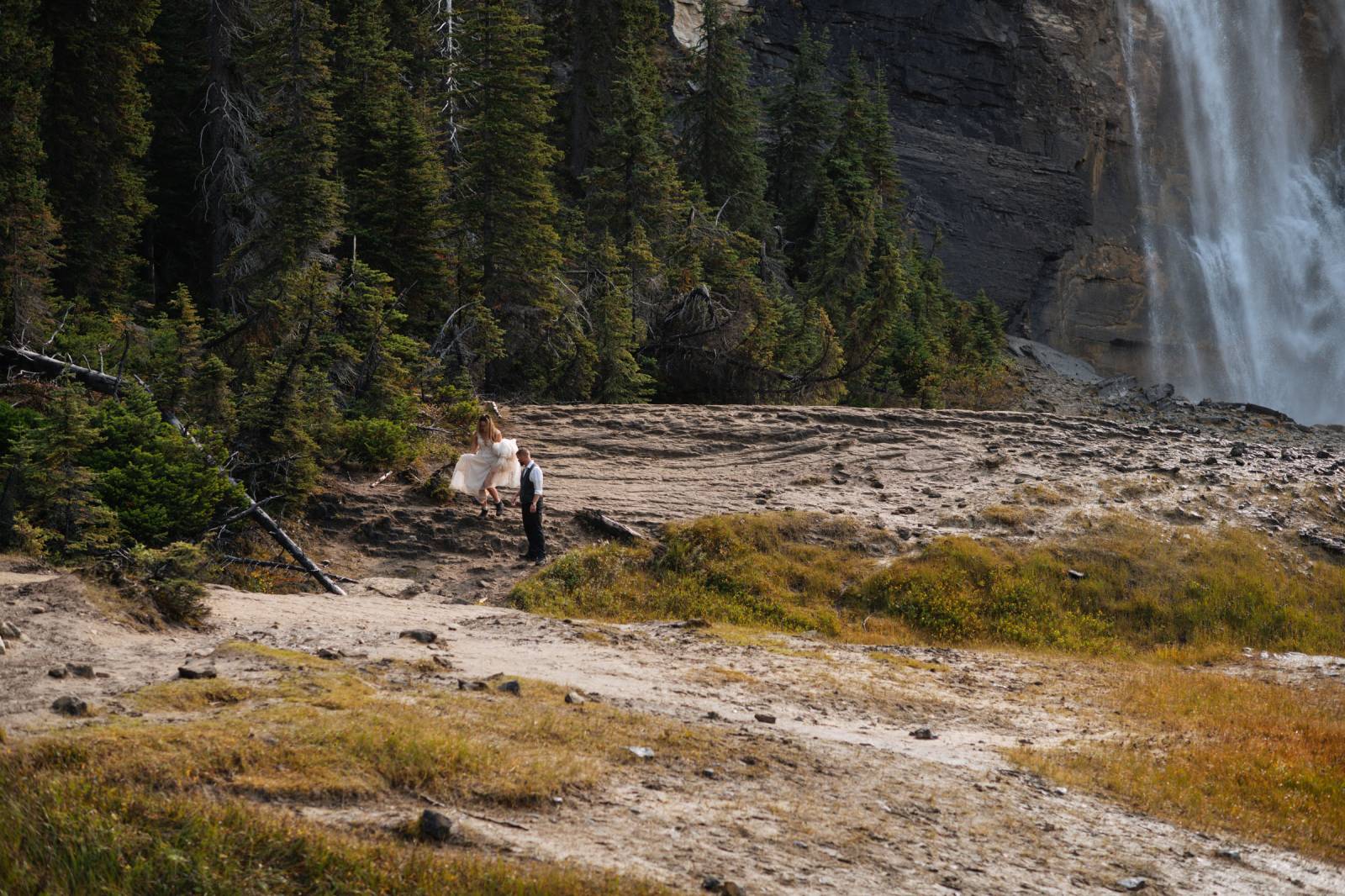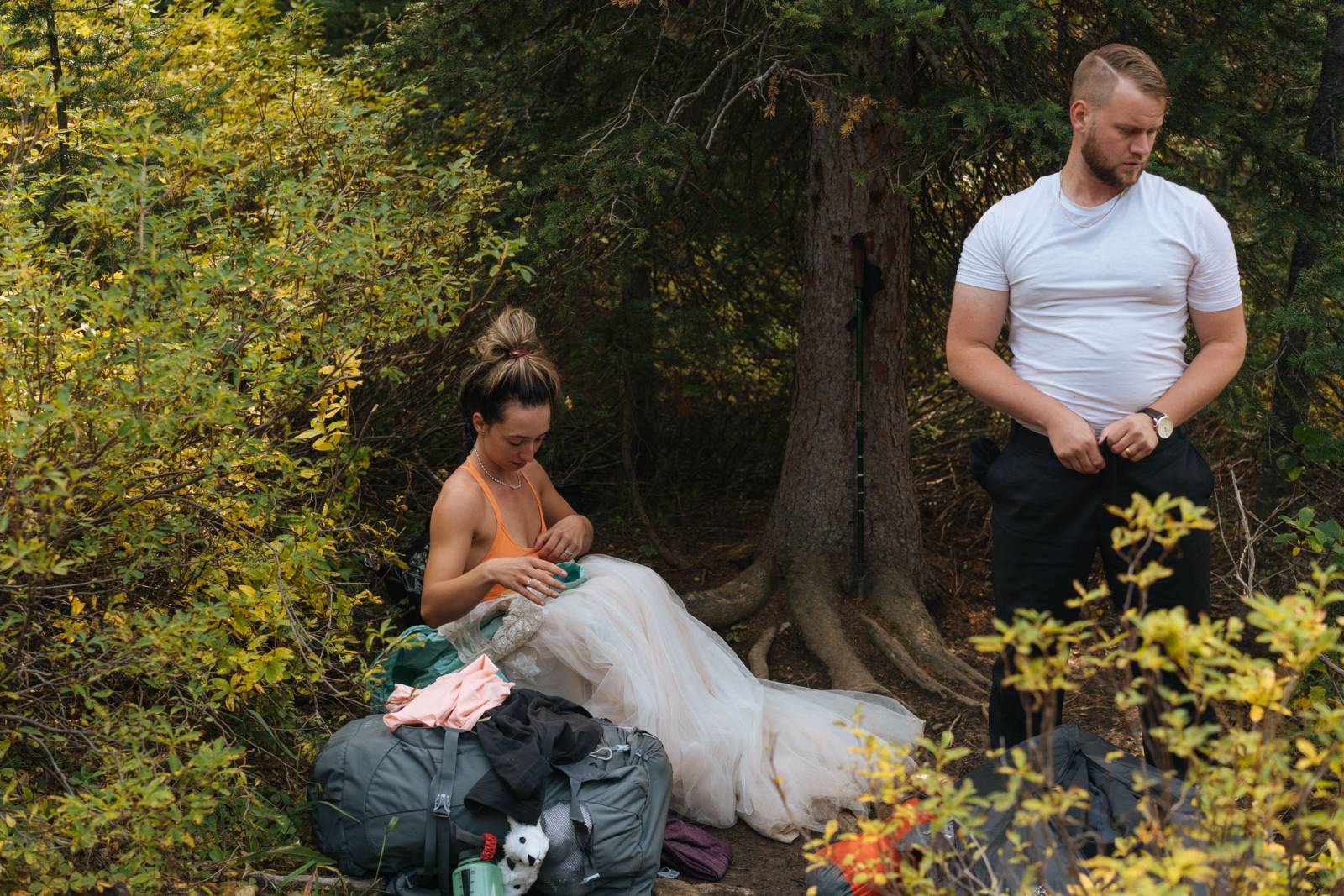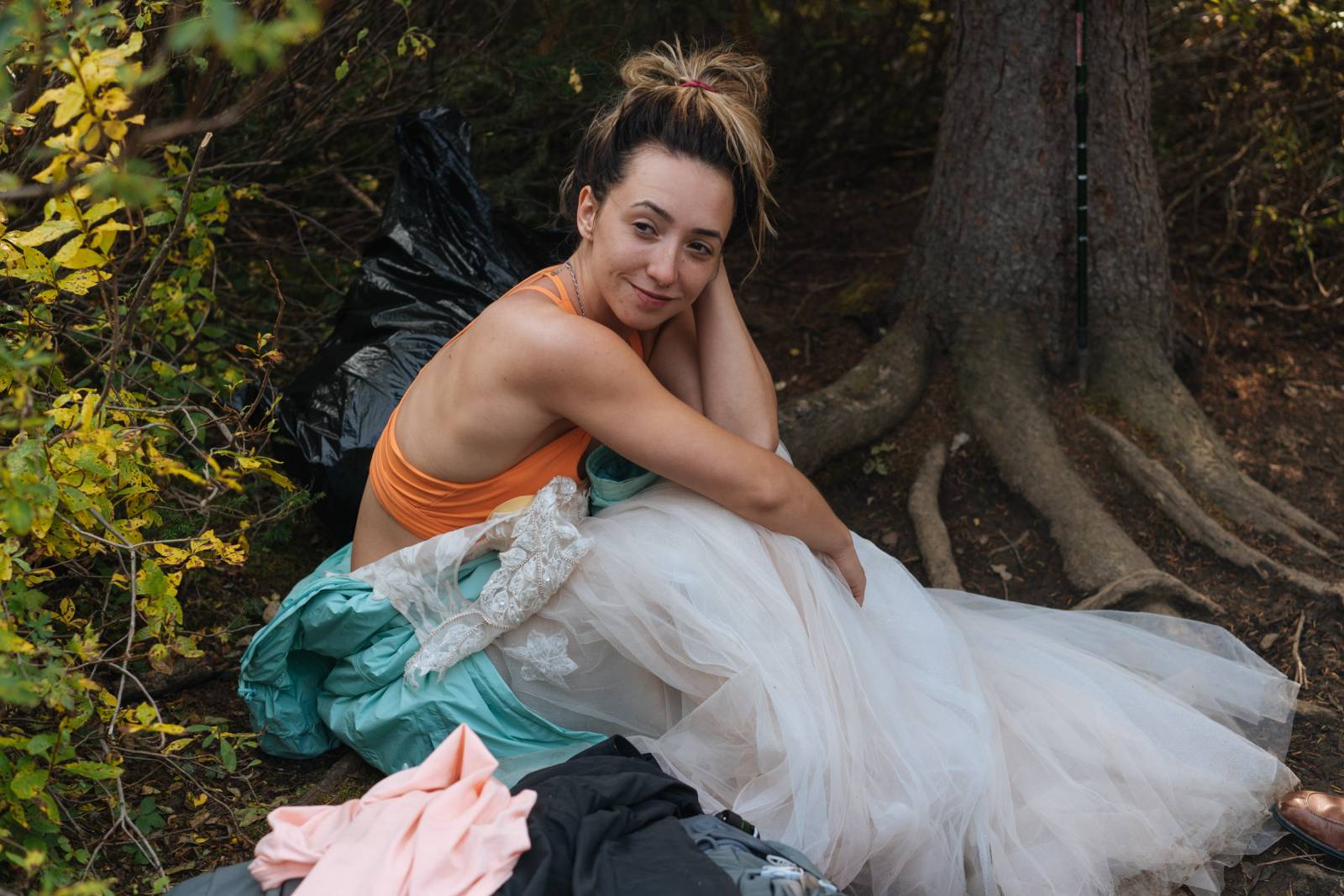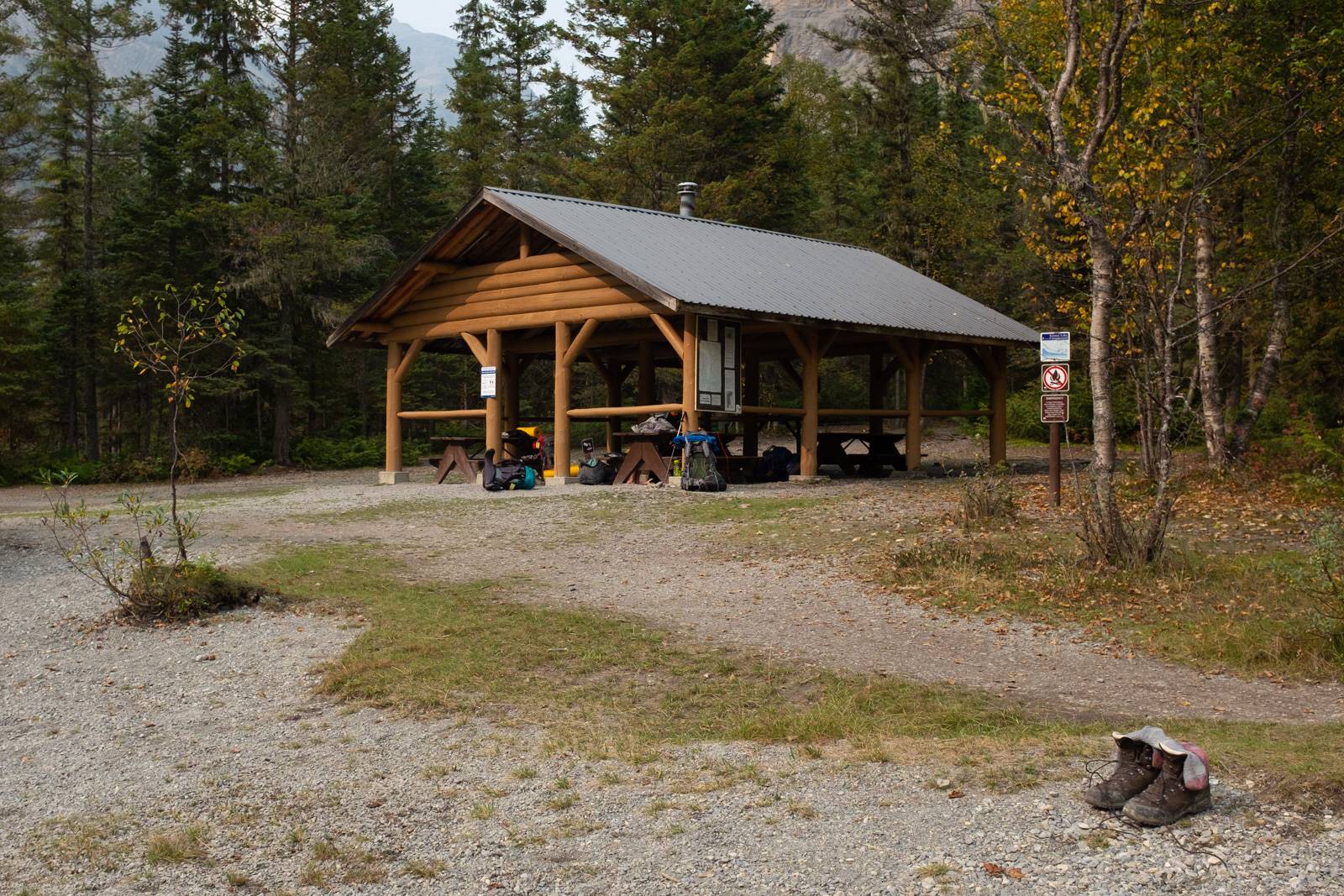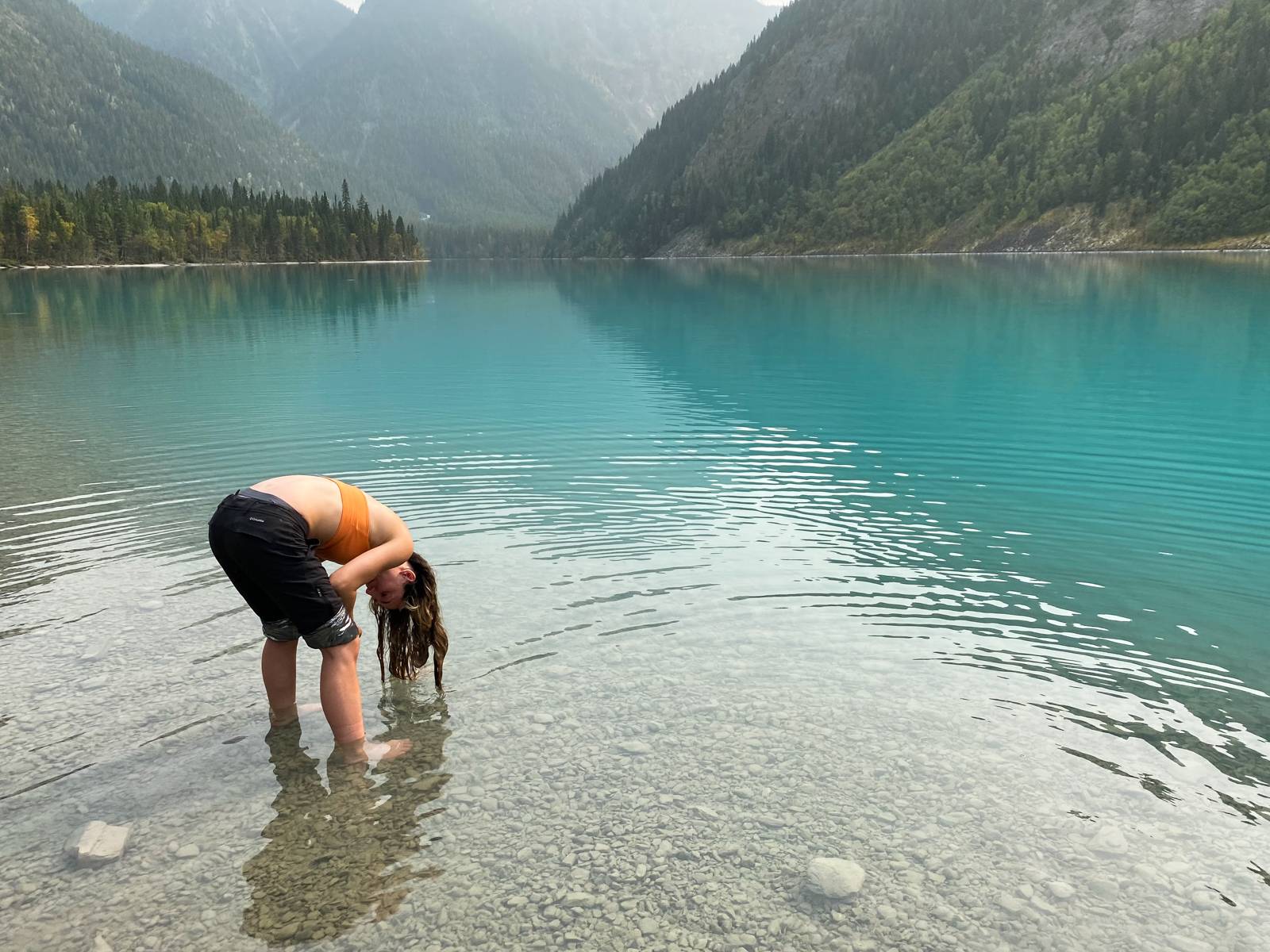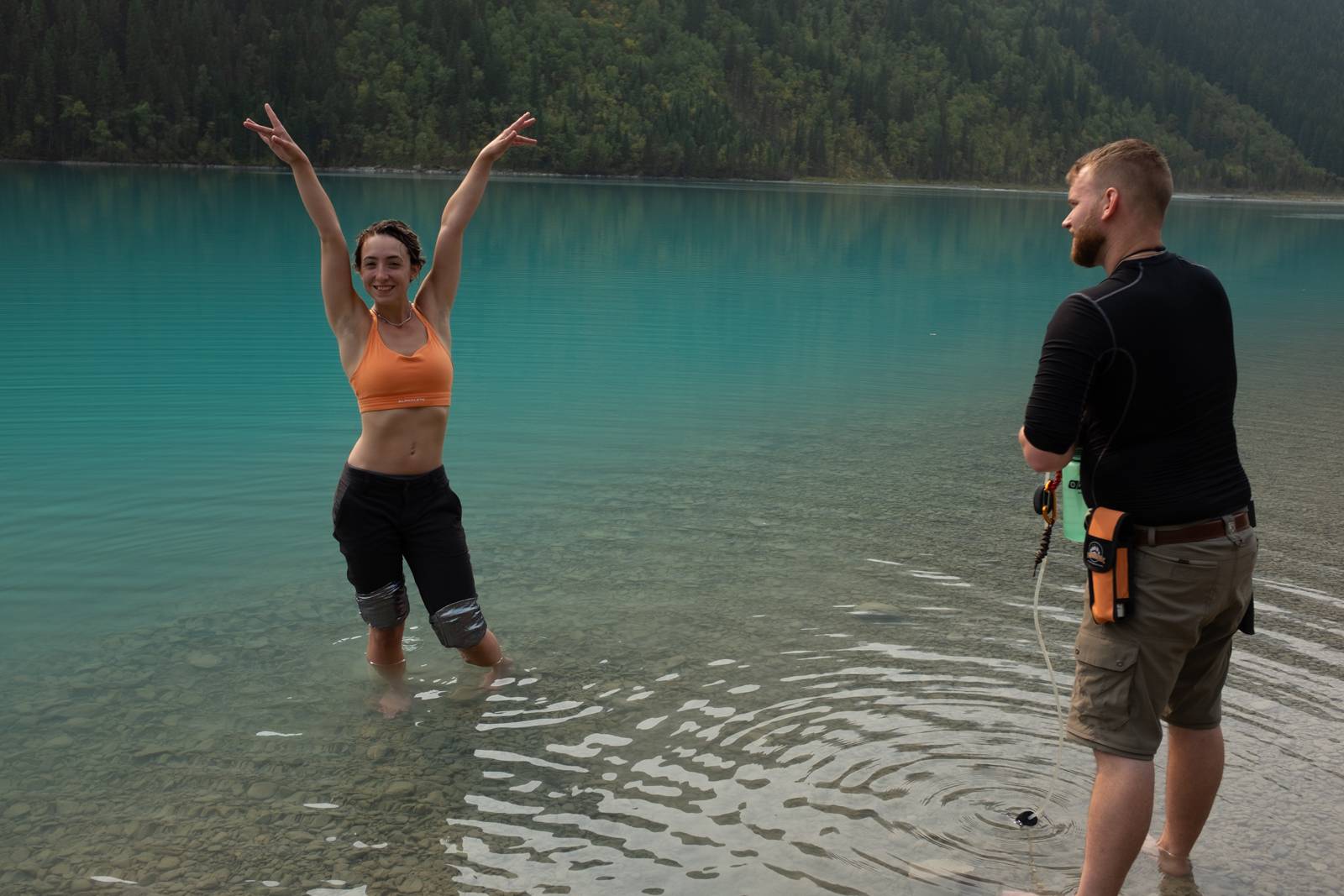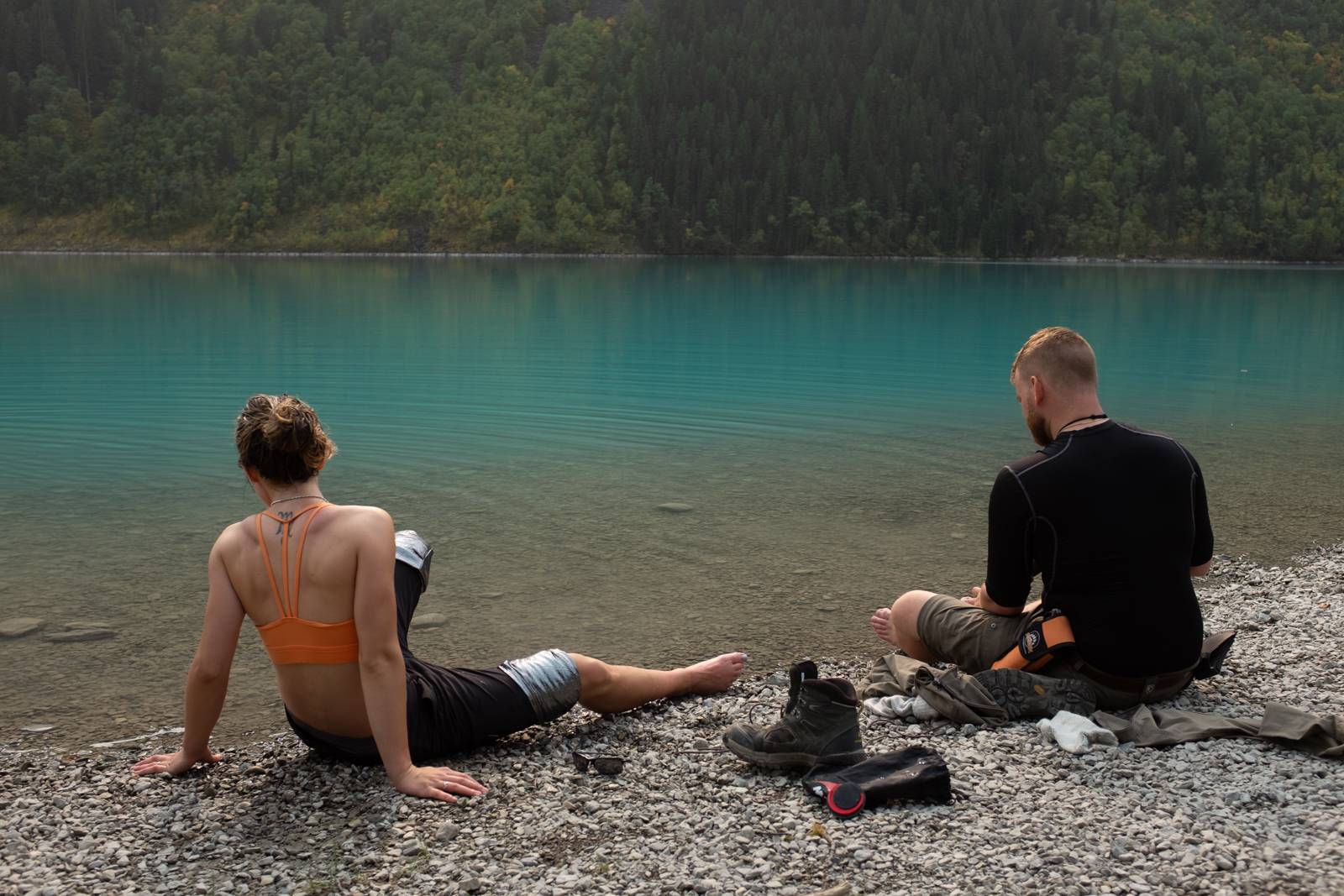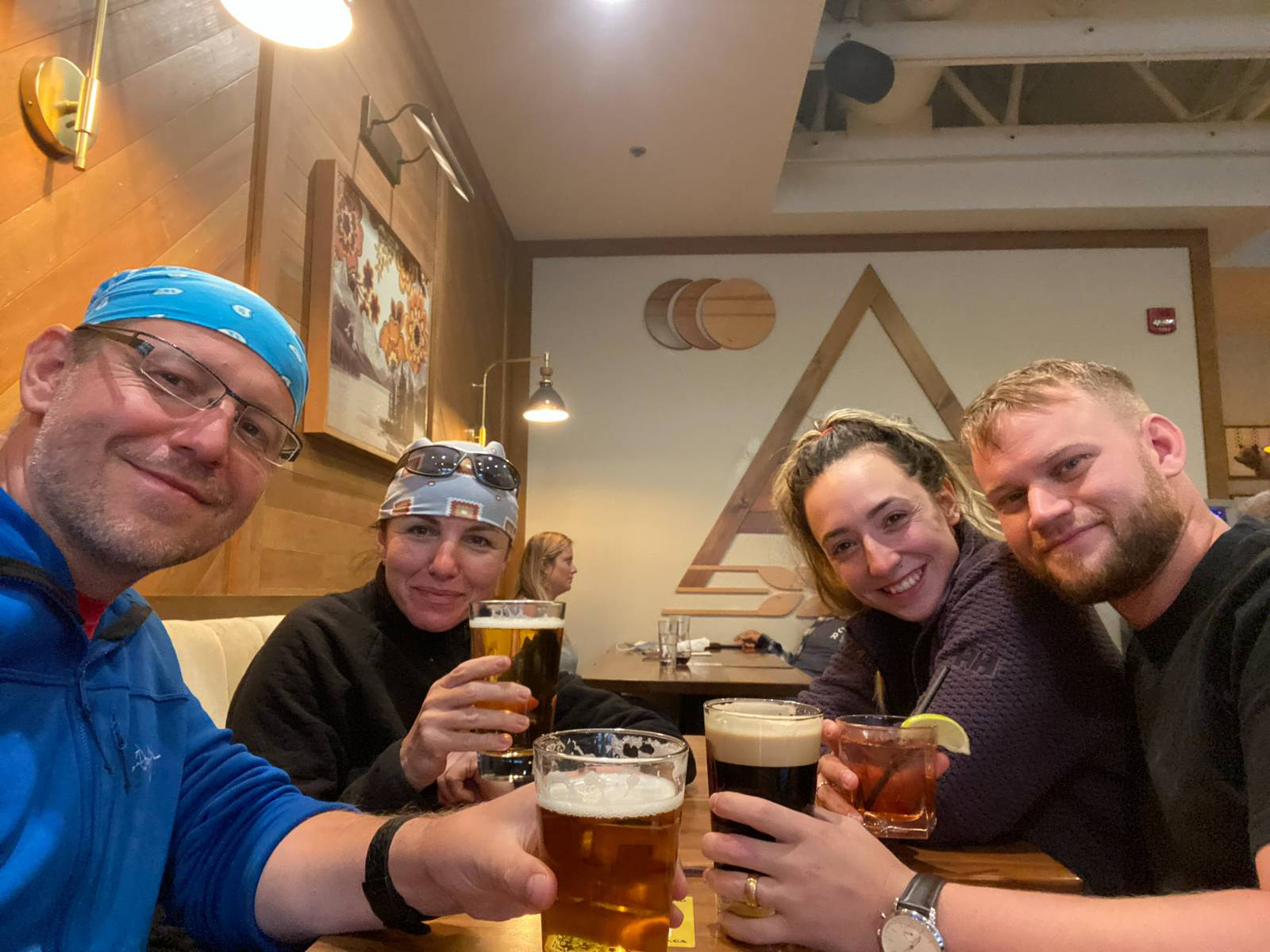 We are Dorota and Marcin, hiking elopement and wedding photographers taking stunning sunrise mountains photos.
Our work is best described as documentary photography that captures candid moments and artistic portraits during the wedding day.
We also captures couples love in the natural beauty of the Canadian Rocky Mountains.