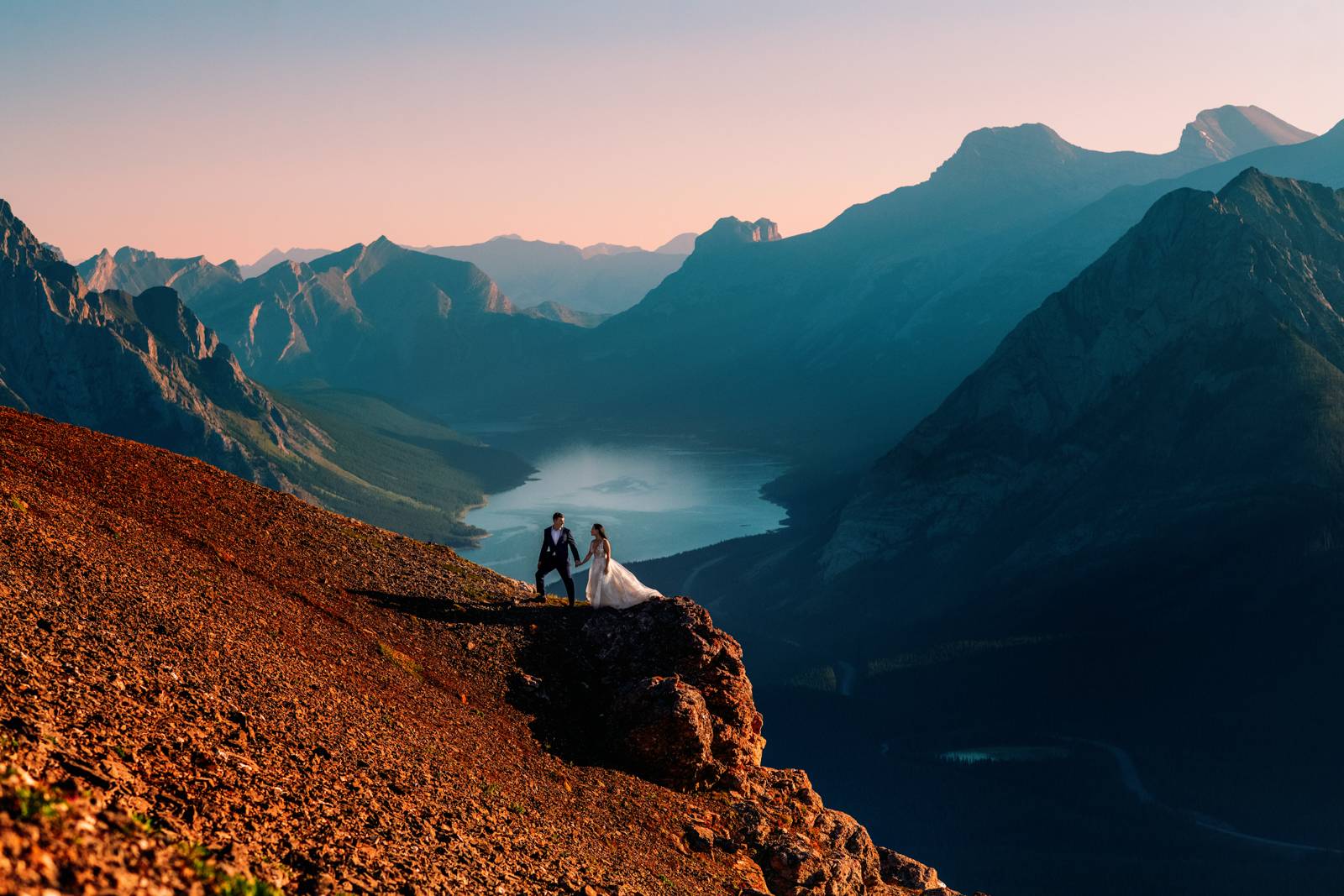 Kananaskis hiking elopement photographers
We arranged the meeting with Monica
Sean 3 hours before dawn on the gravel road somewhere between Mt. Galatea and Mt. Smuts. It was a very warm night. We were approaching the meeting coordinates with good speed of 70km per hour. Driving in our well used Toyota Rav4 on the gravel road was fun. Large amounts of dust settled quietly on the road as our car was moving towards the destination. Finally, in the distance we saw the lights of another vehicle.
Monica
Sean were already waiting for us. Very quickly we said hello and started the preparations for the hike. The cameras, water, headlamps, snacks, and some beers of course, were in our backpacks. All the essential ingredients were present for a good hiking elopement adventure in Kananaskis. We started our hike quietly. This time we decided to approach the Ridge from the North East side. First, we hiked through the forest. During the day this stage of the journey could be very boring, but it is a completely different story during the night. Our imagination conceived of a possible monster lying in wait for us in darkness of the trees. Therefore, we walked very fast in order to get to the bottom of the slab, which took us to the Ridge. For the first time we reached our destination far before the sunrise. We had time to relax and drink a beer. The taste of this nectar of the gods at 5 am was unforgettable. We were watching the rising sun and observing the changing colours of the sky. Finally, we were ready to start our session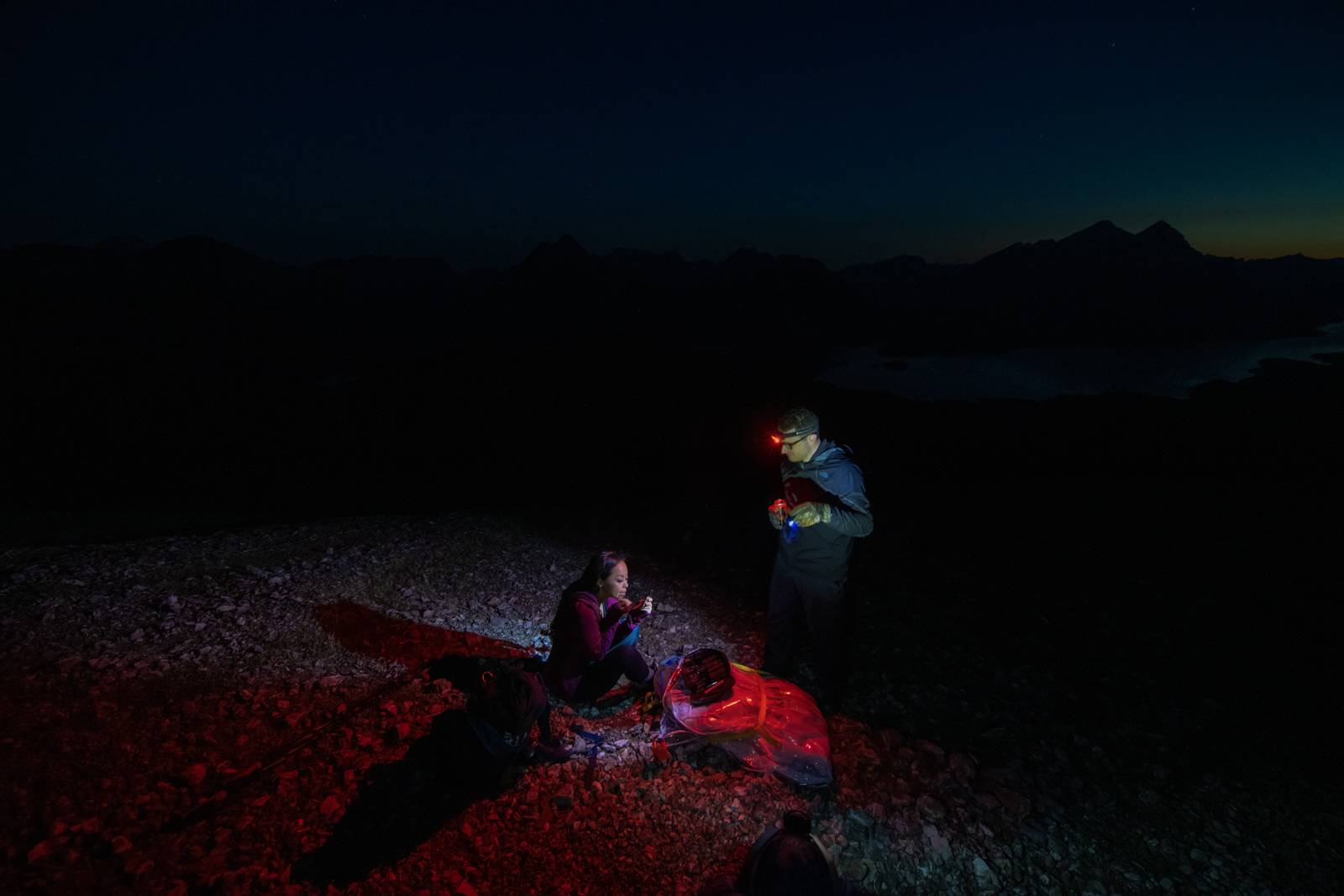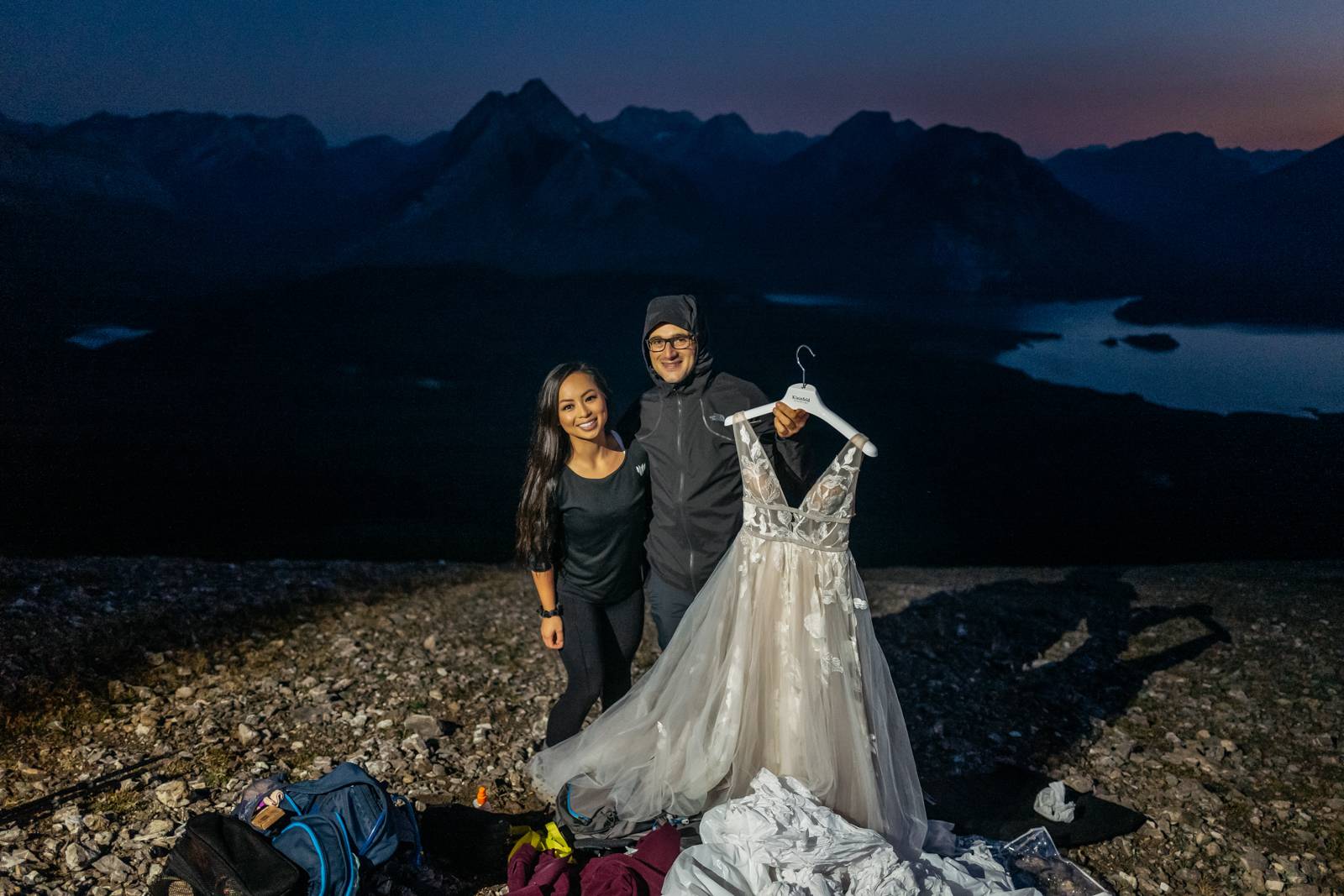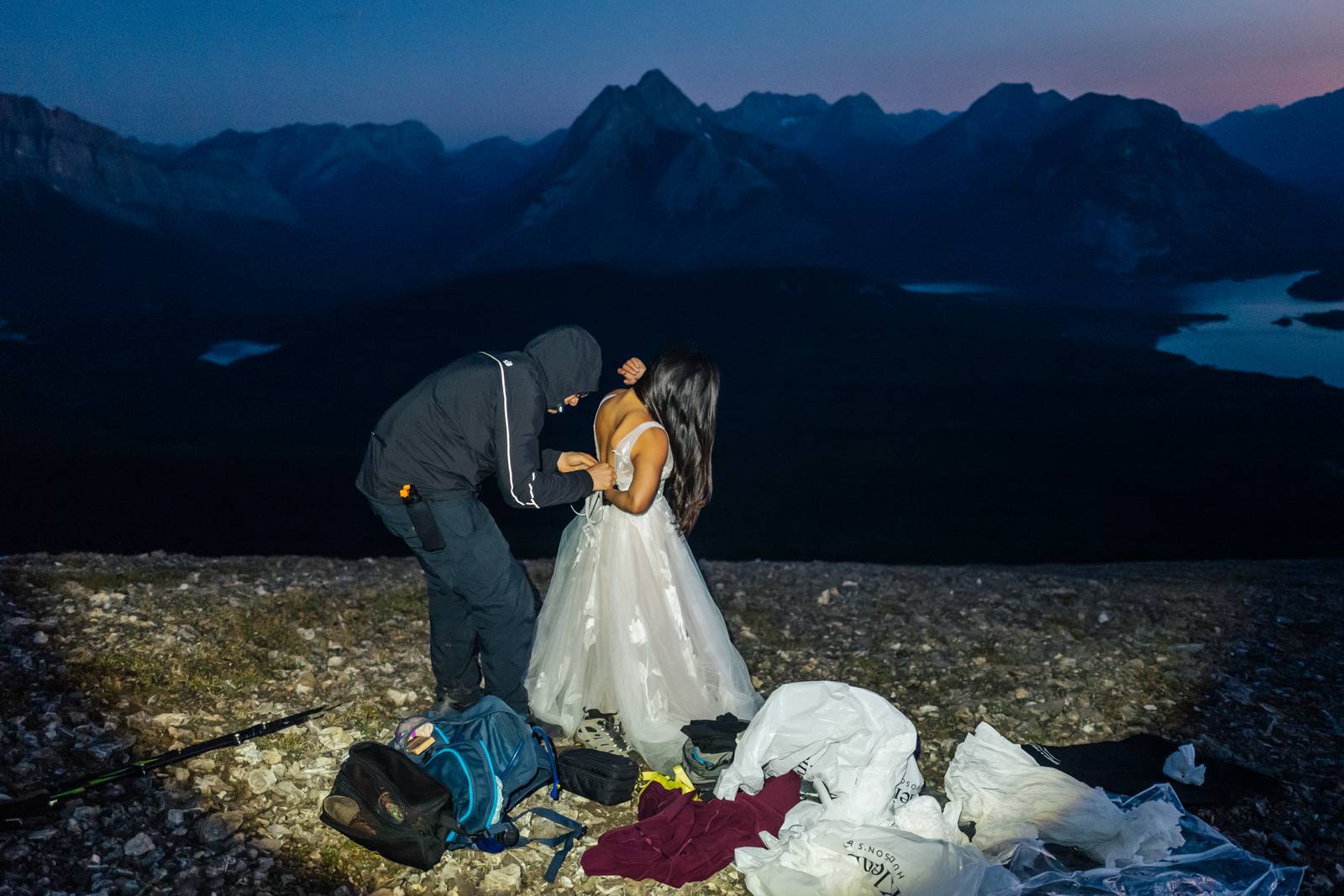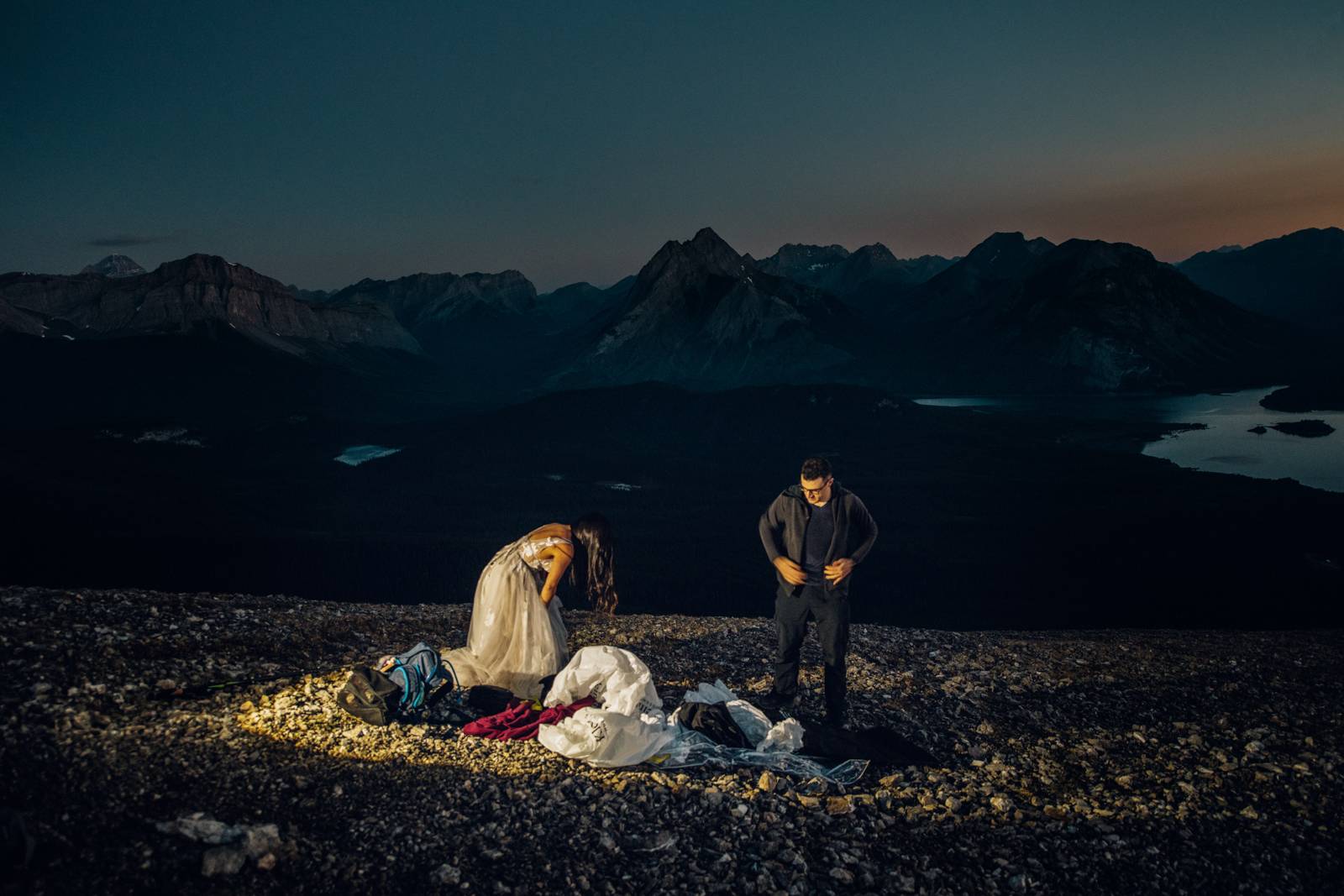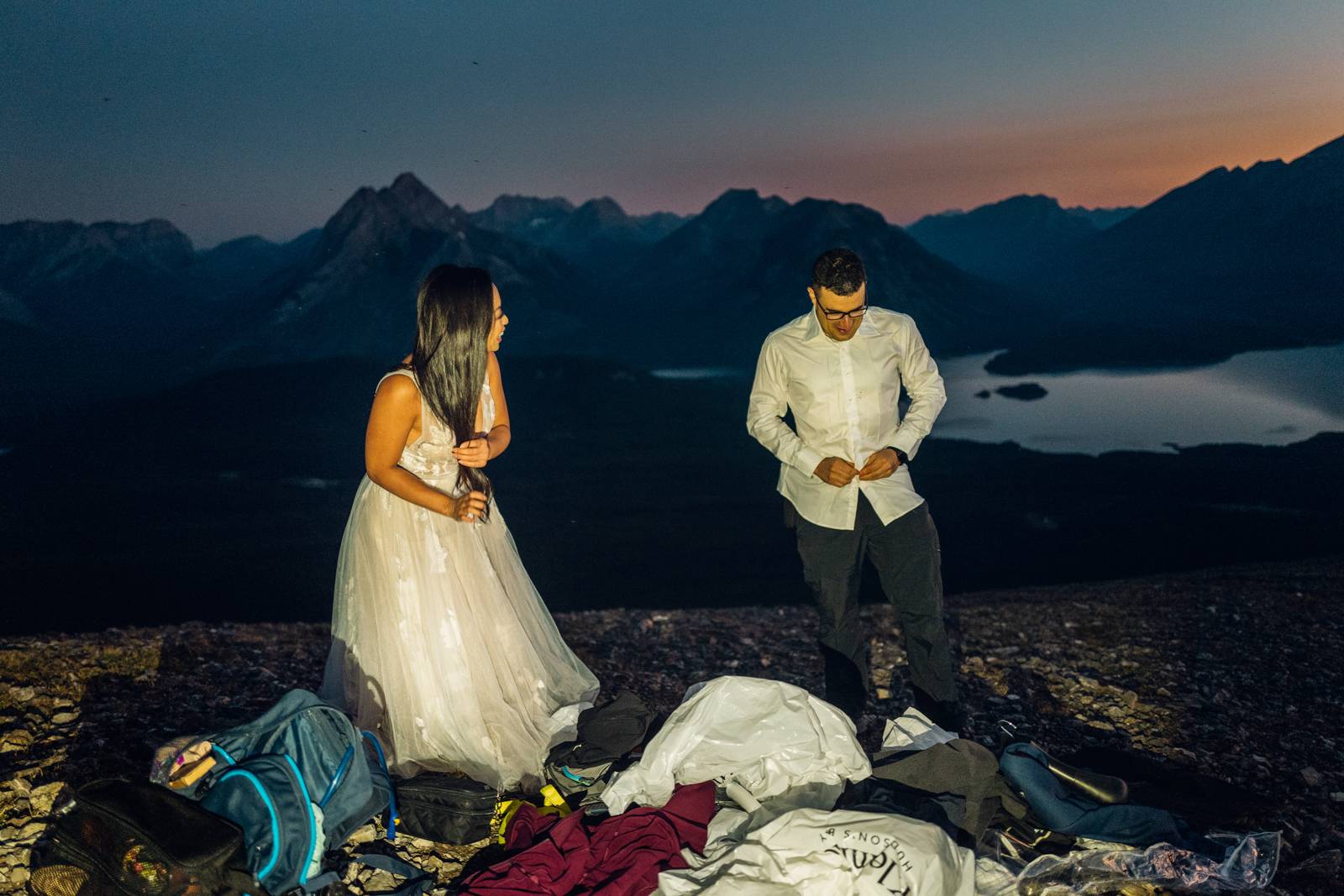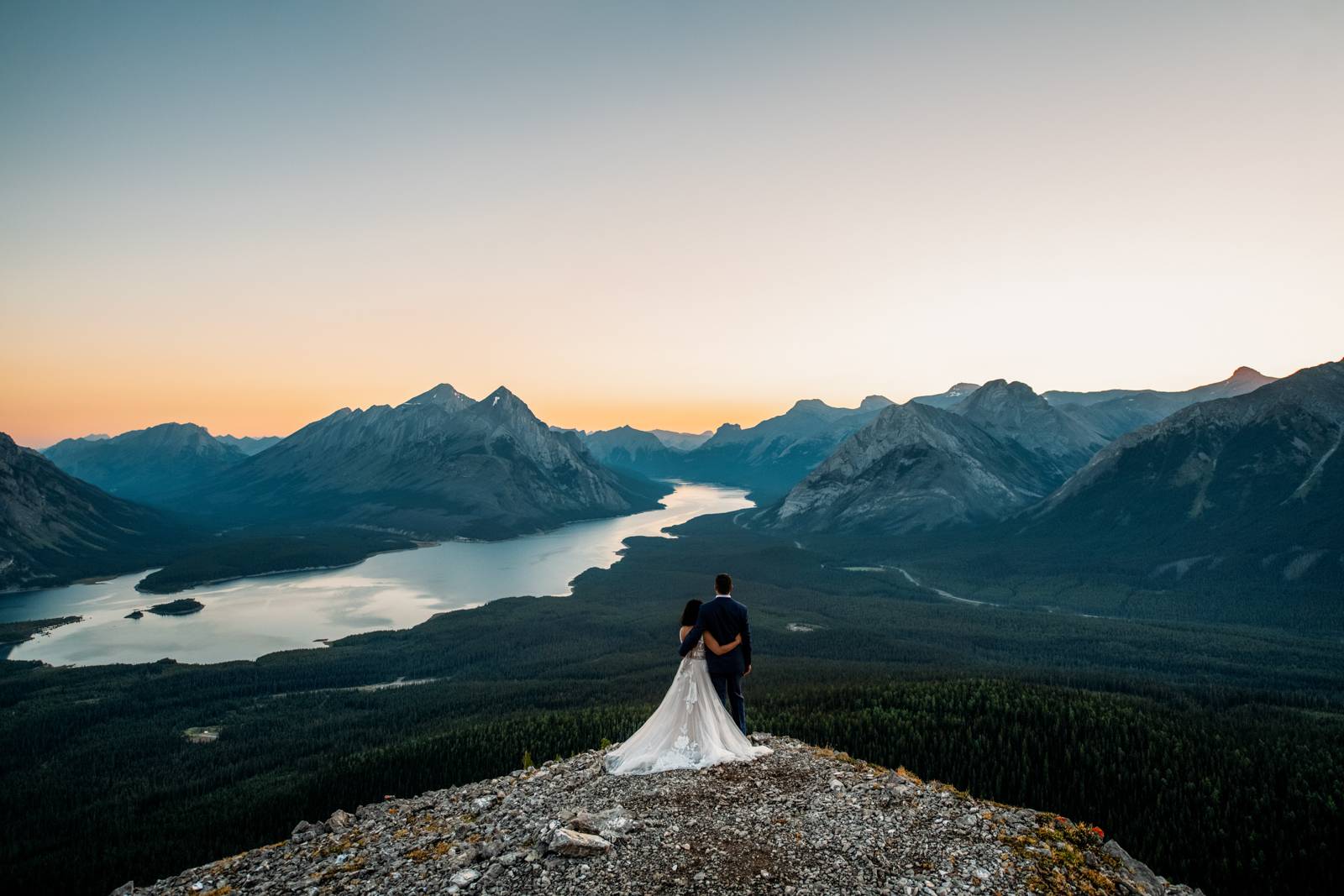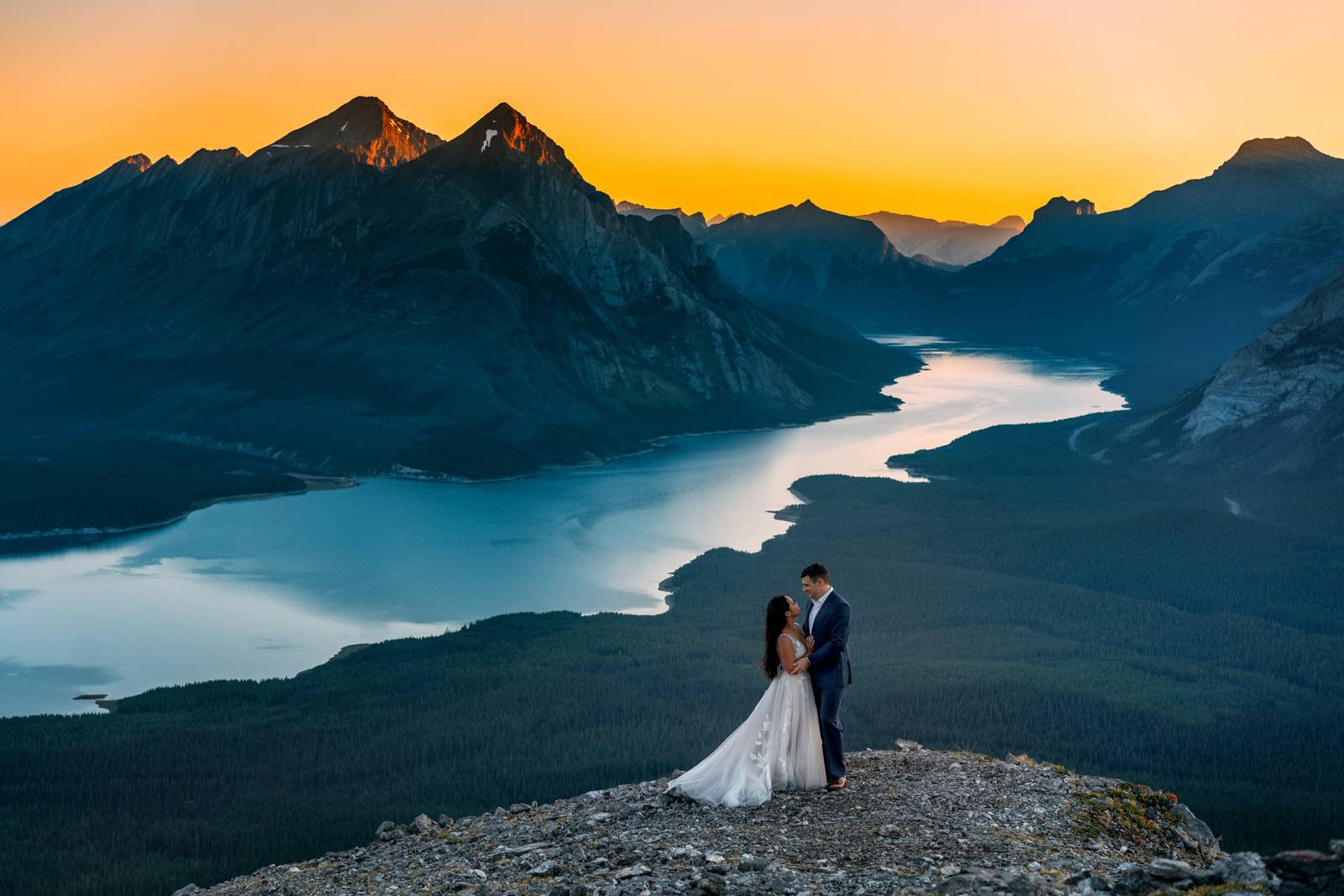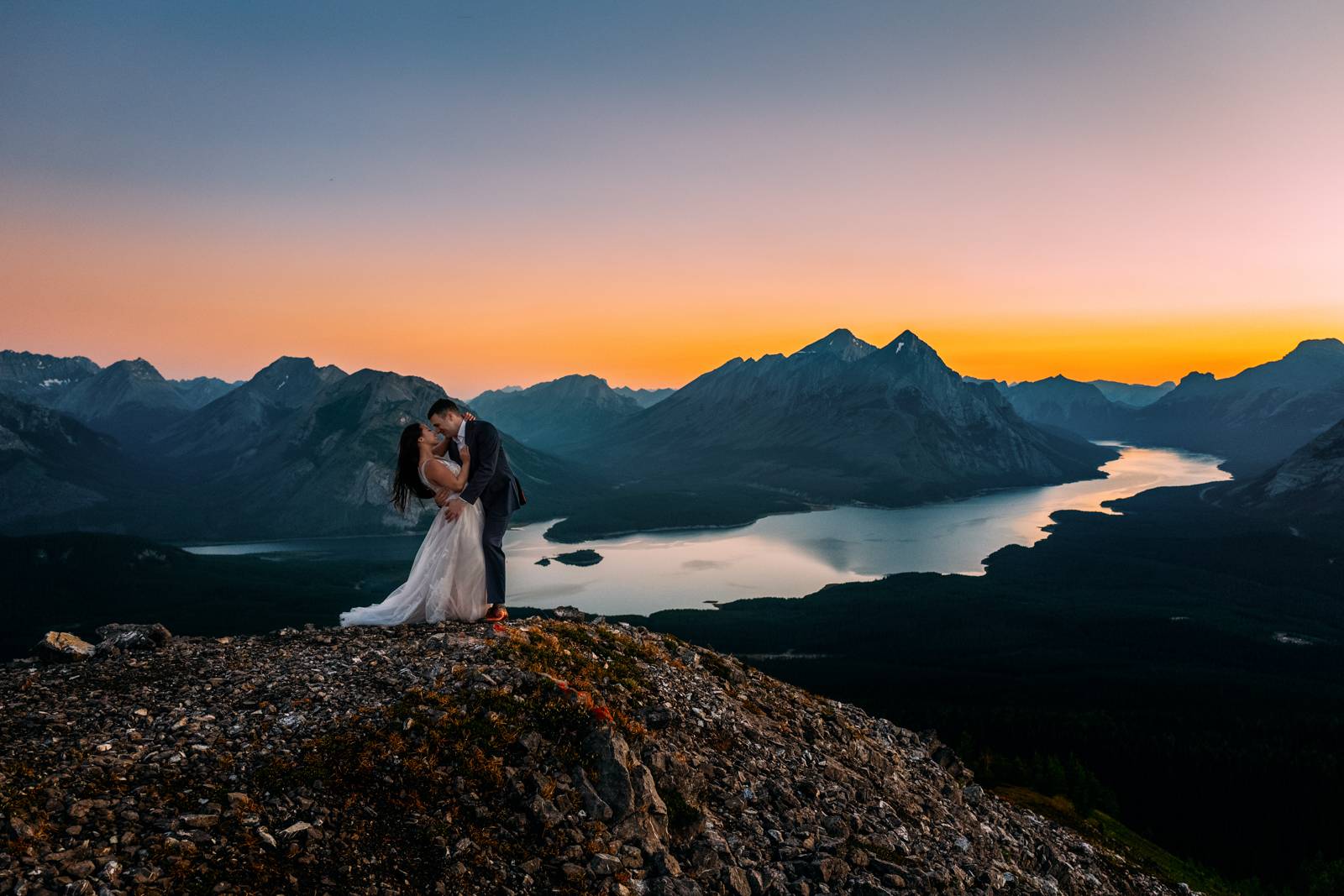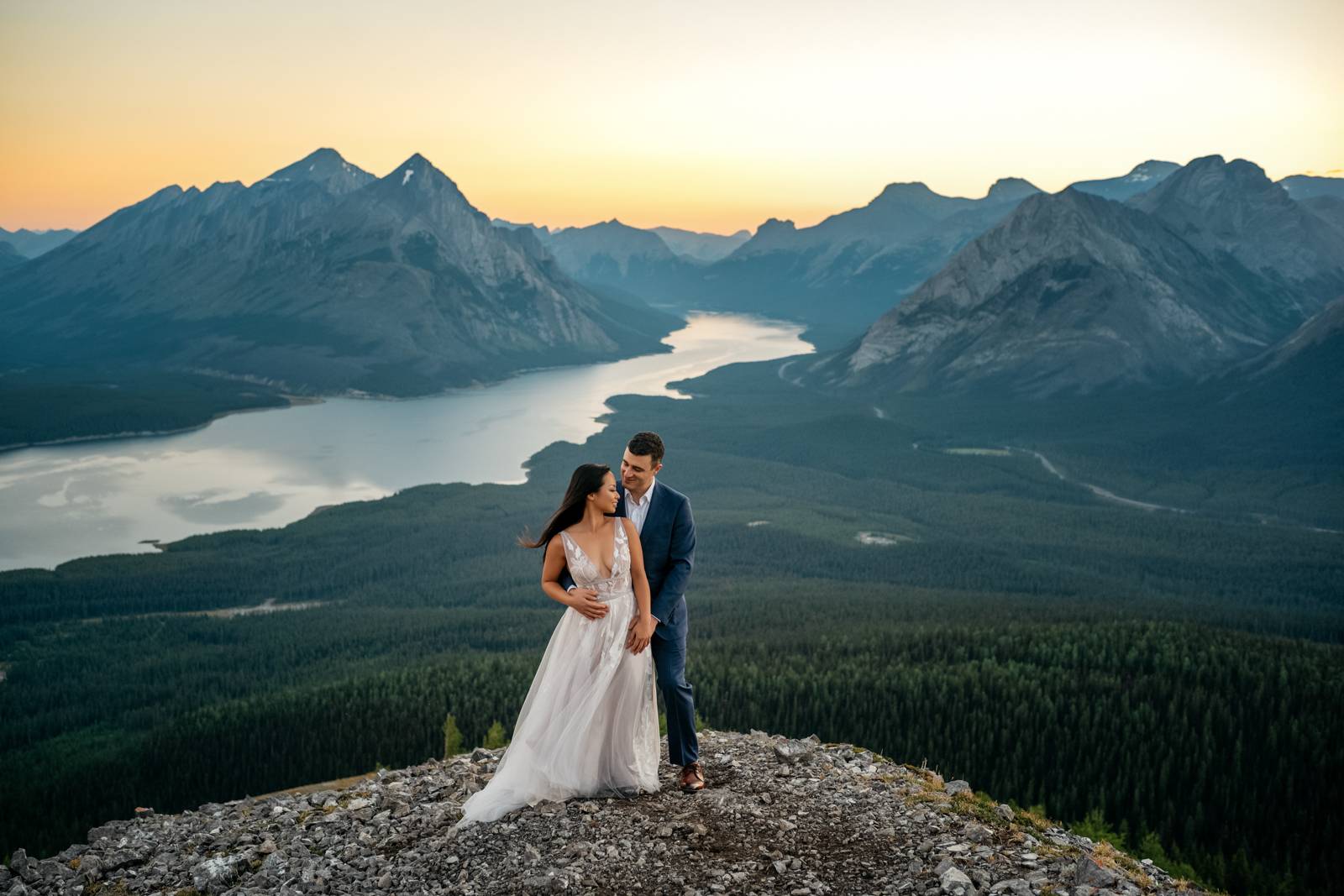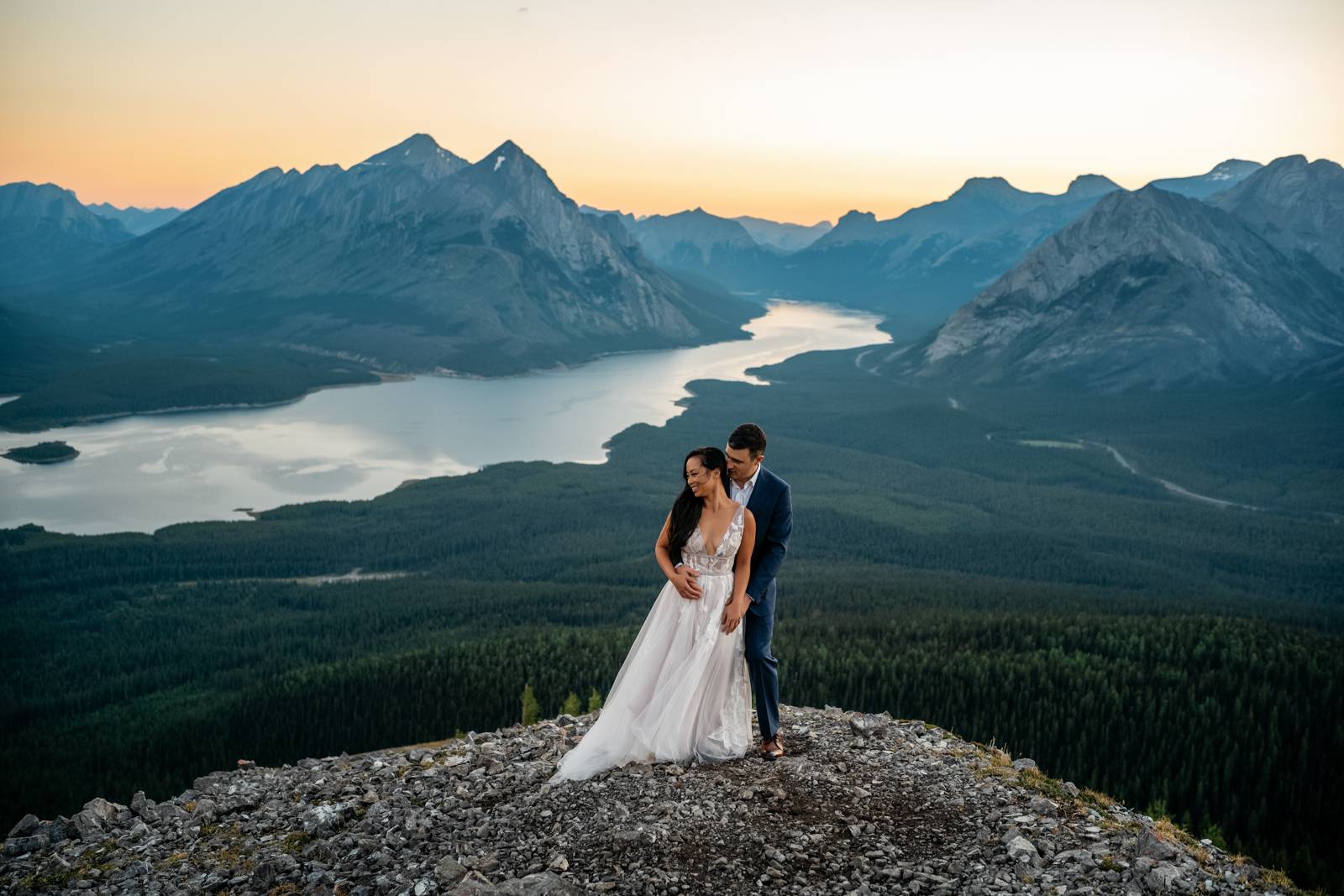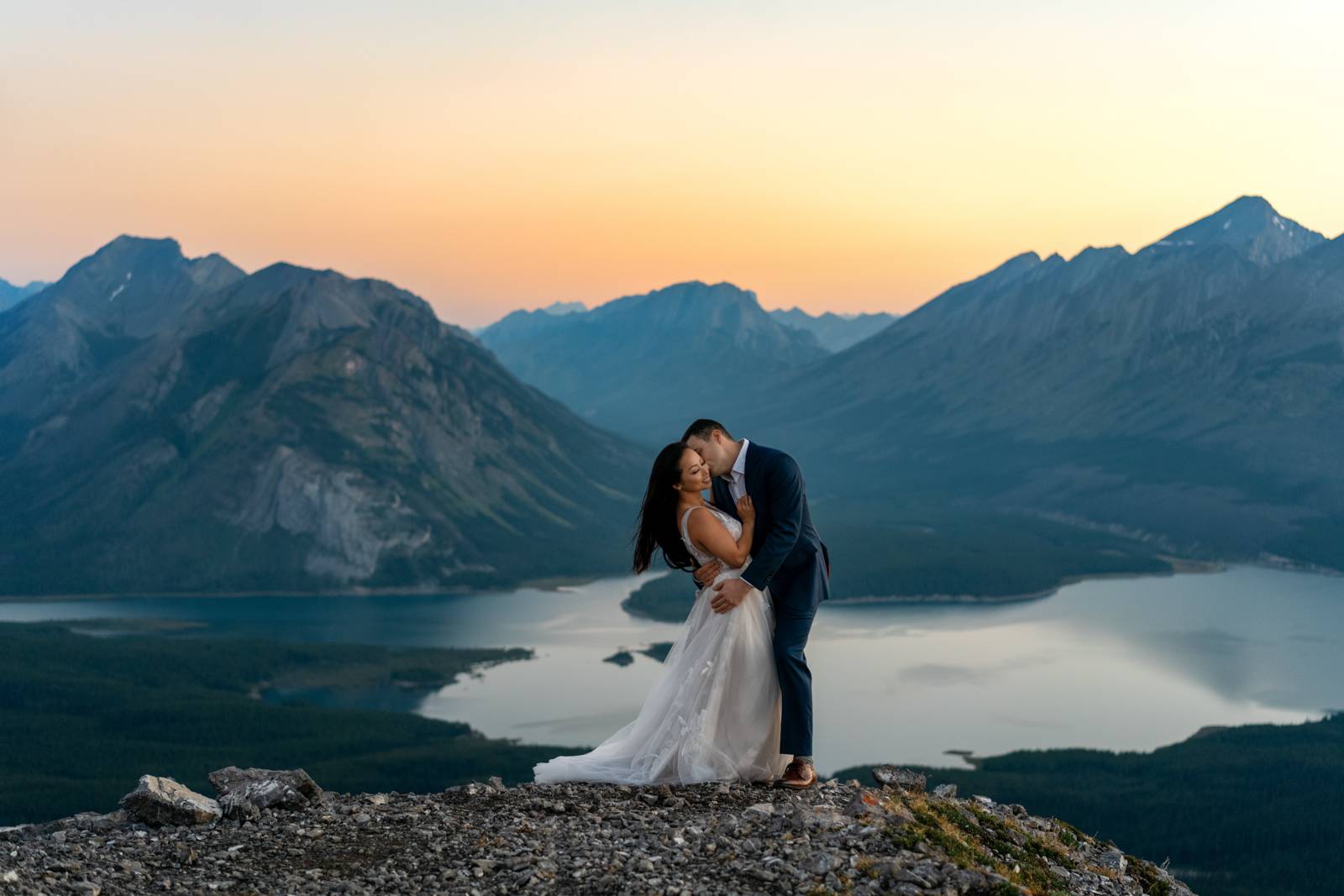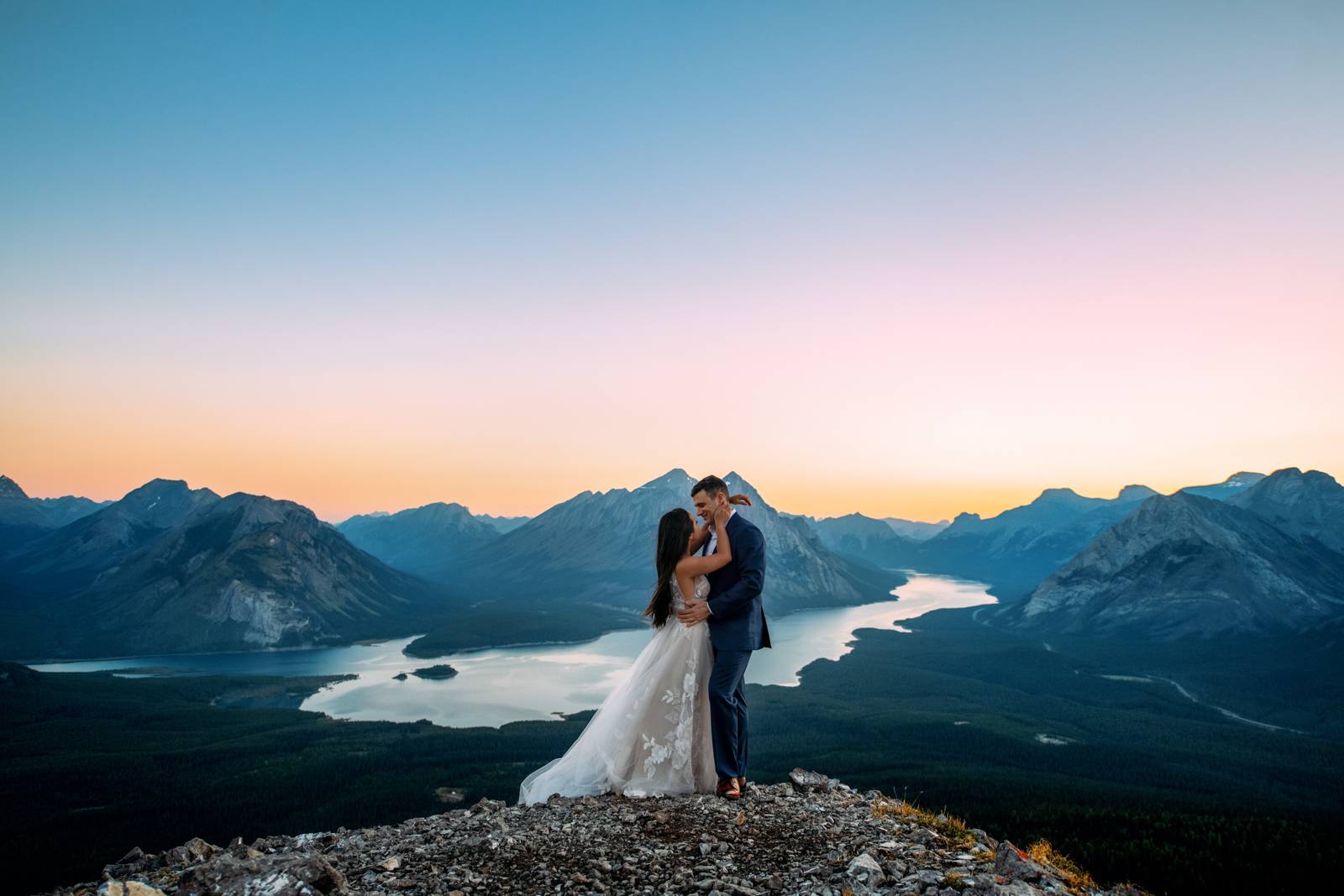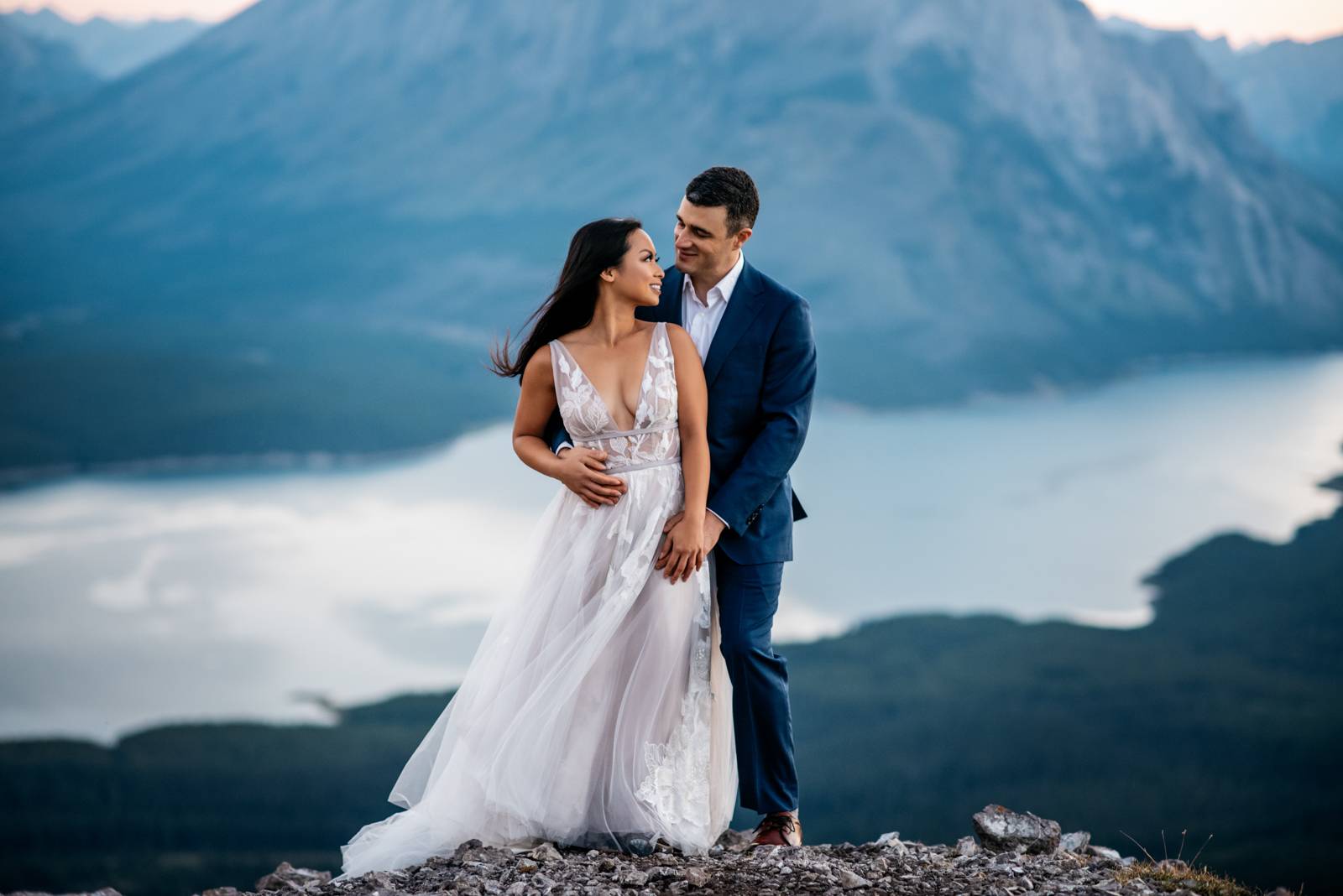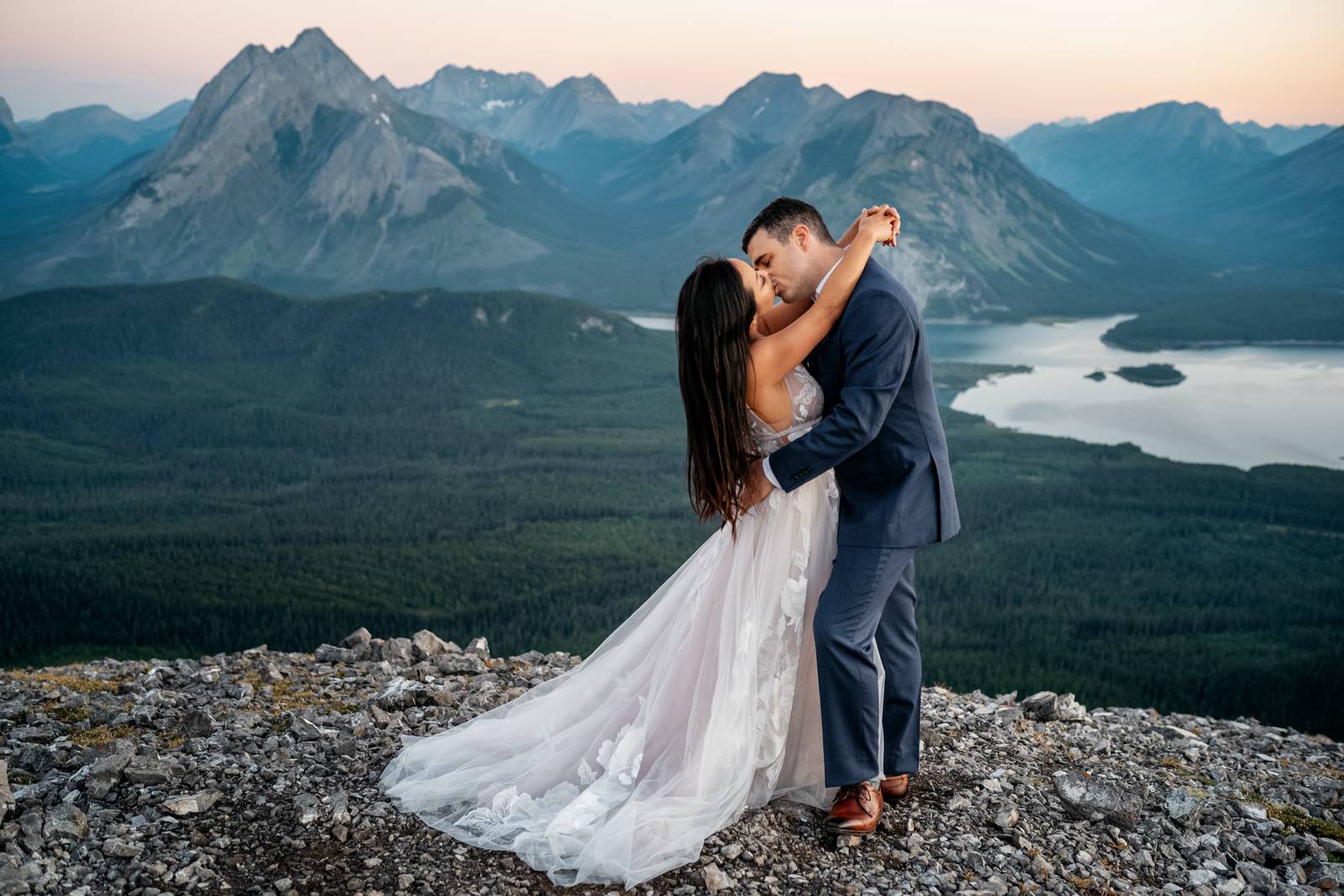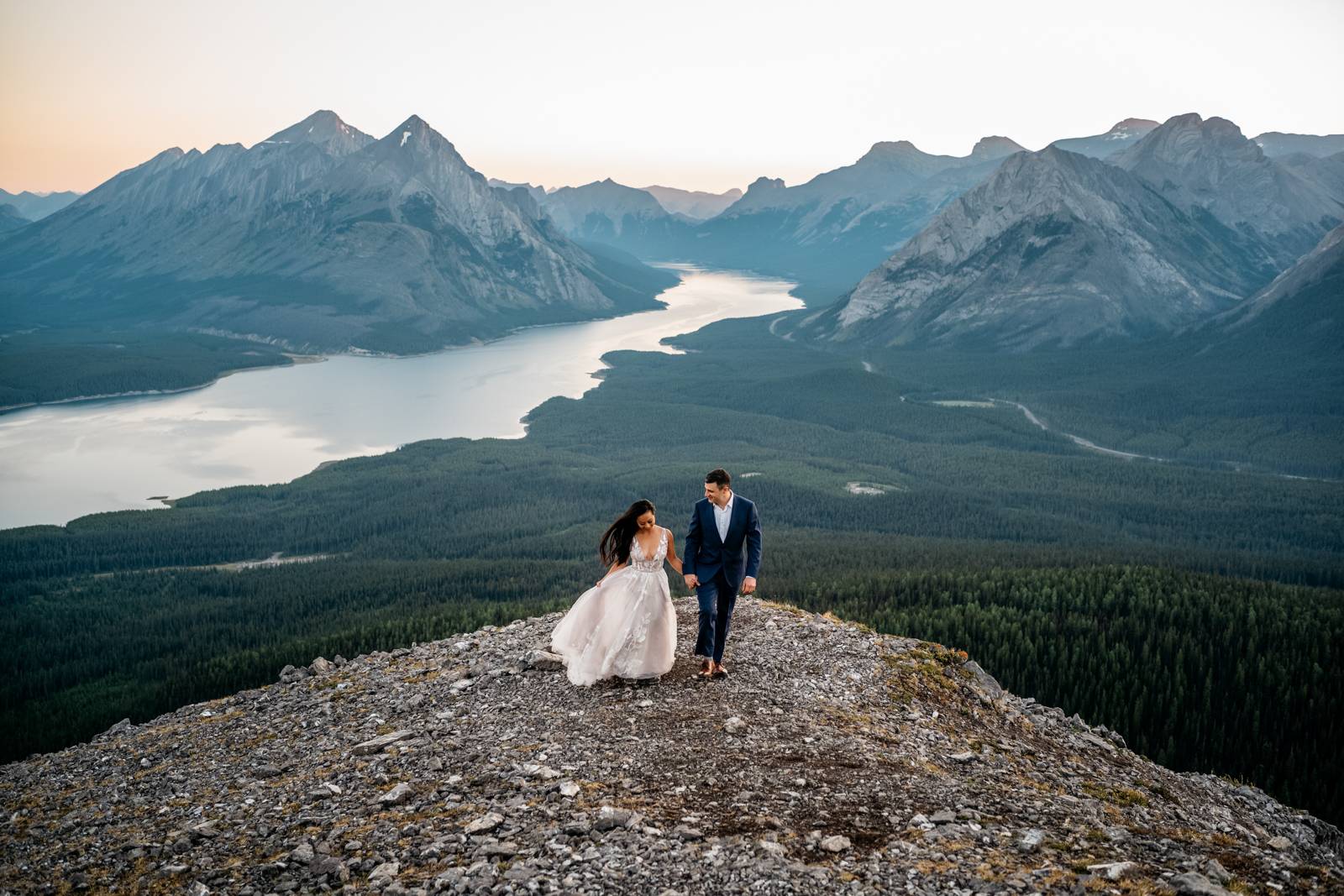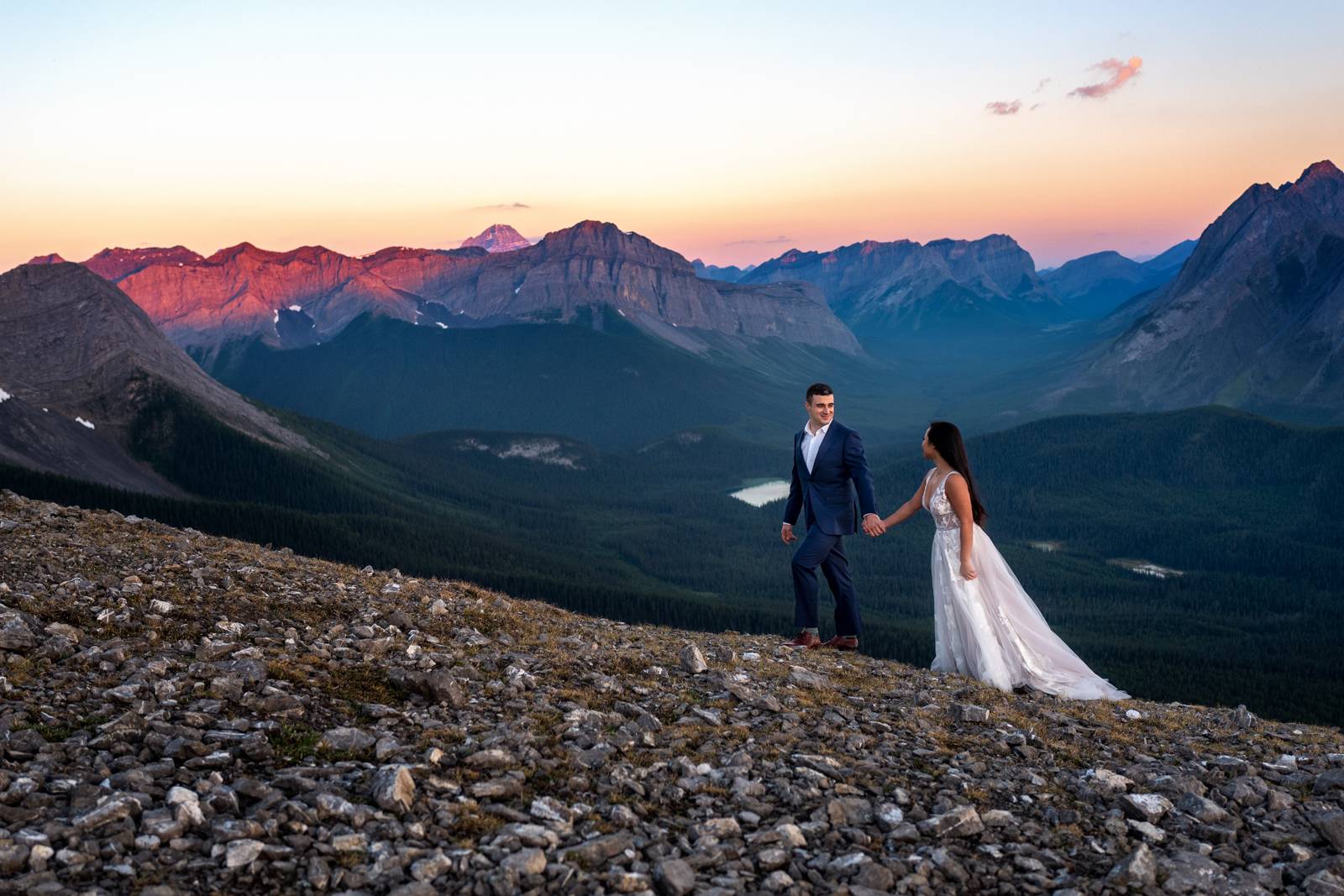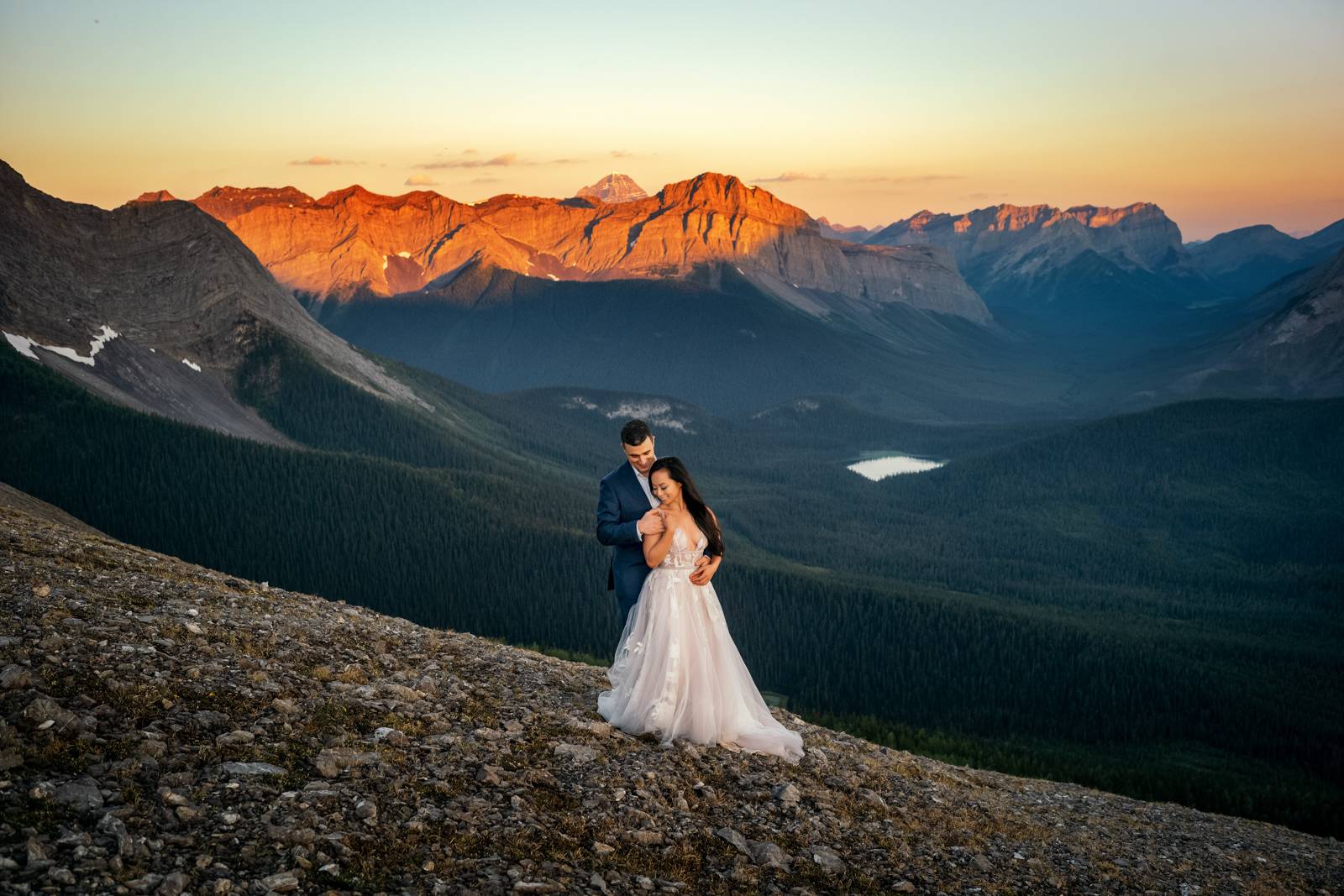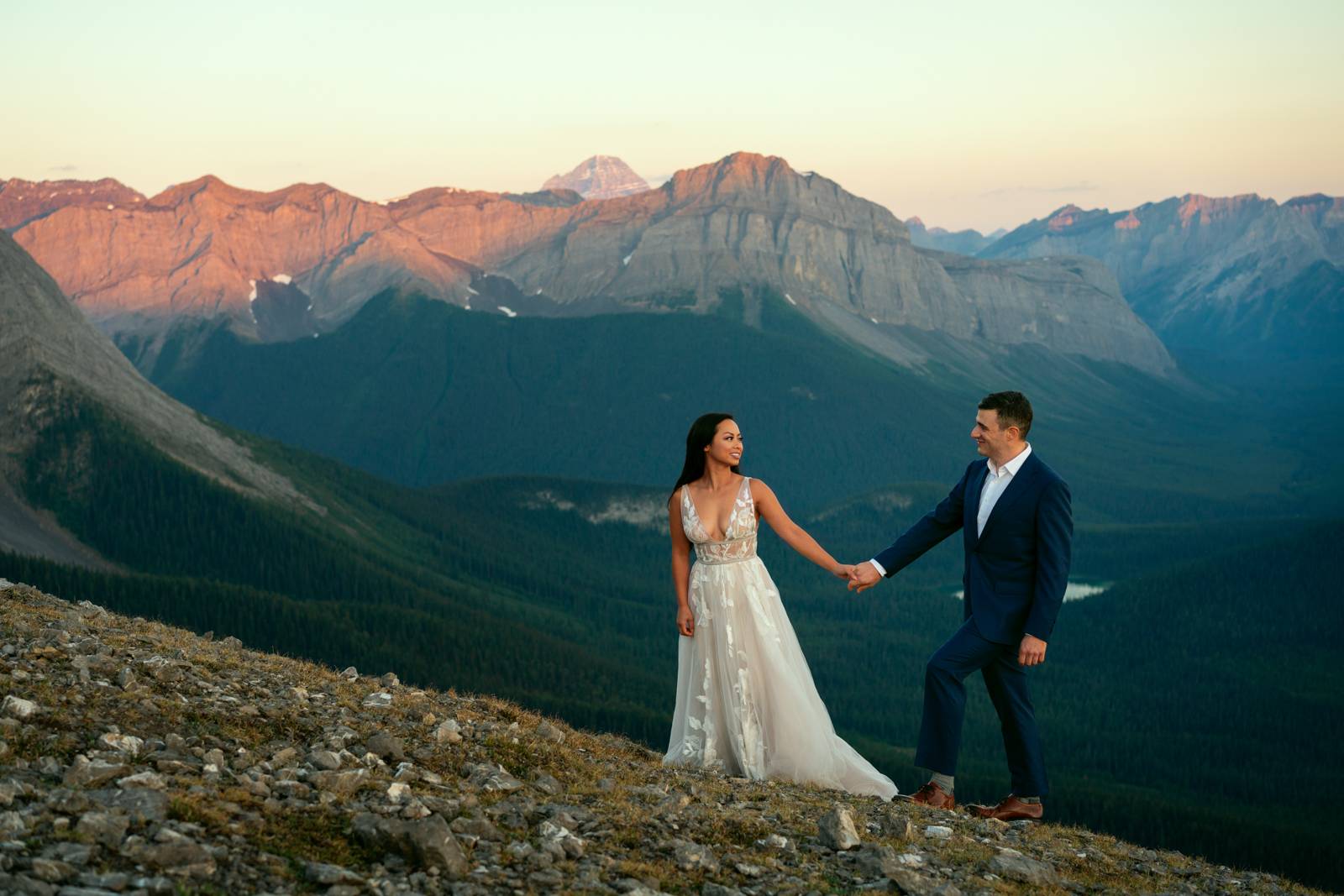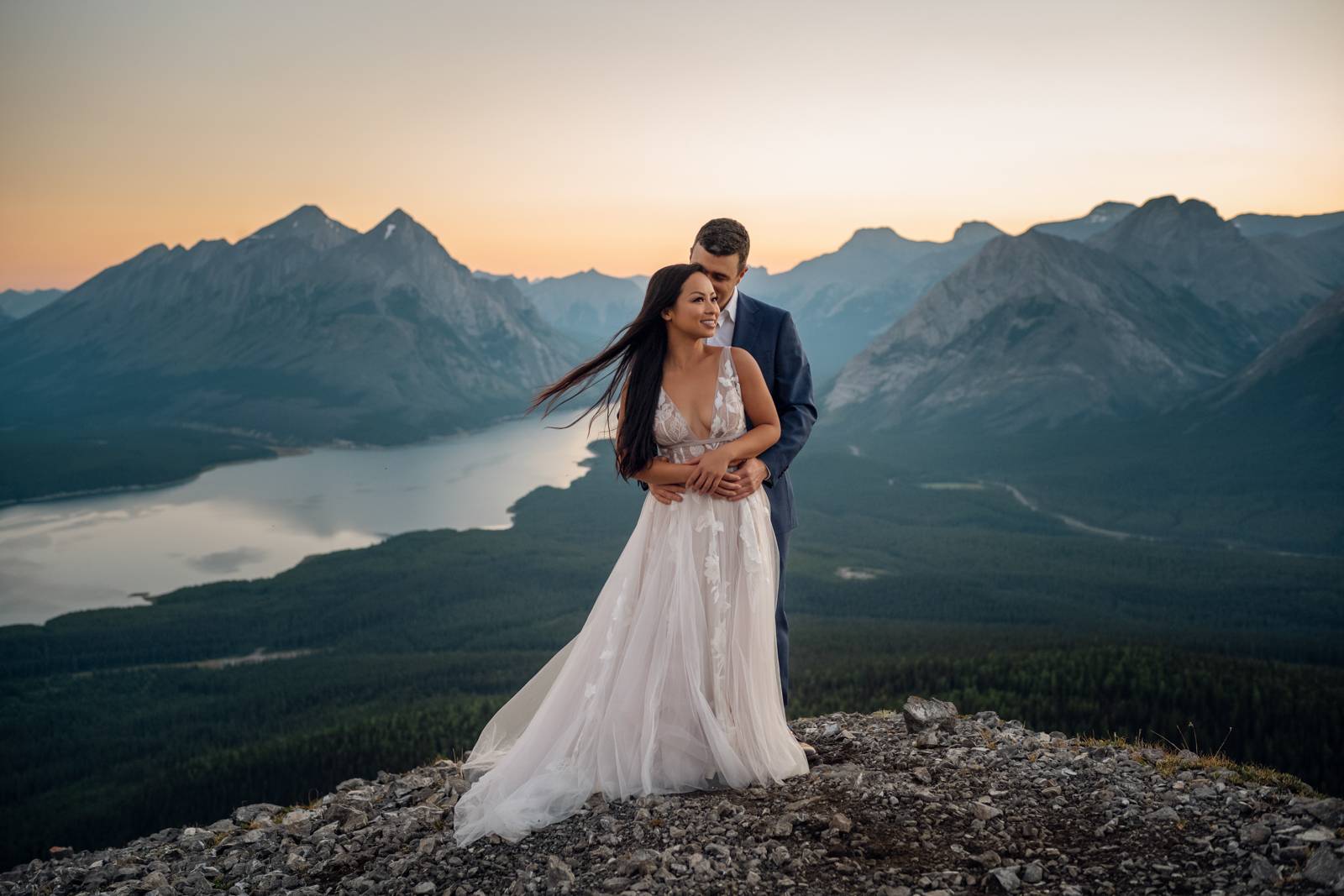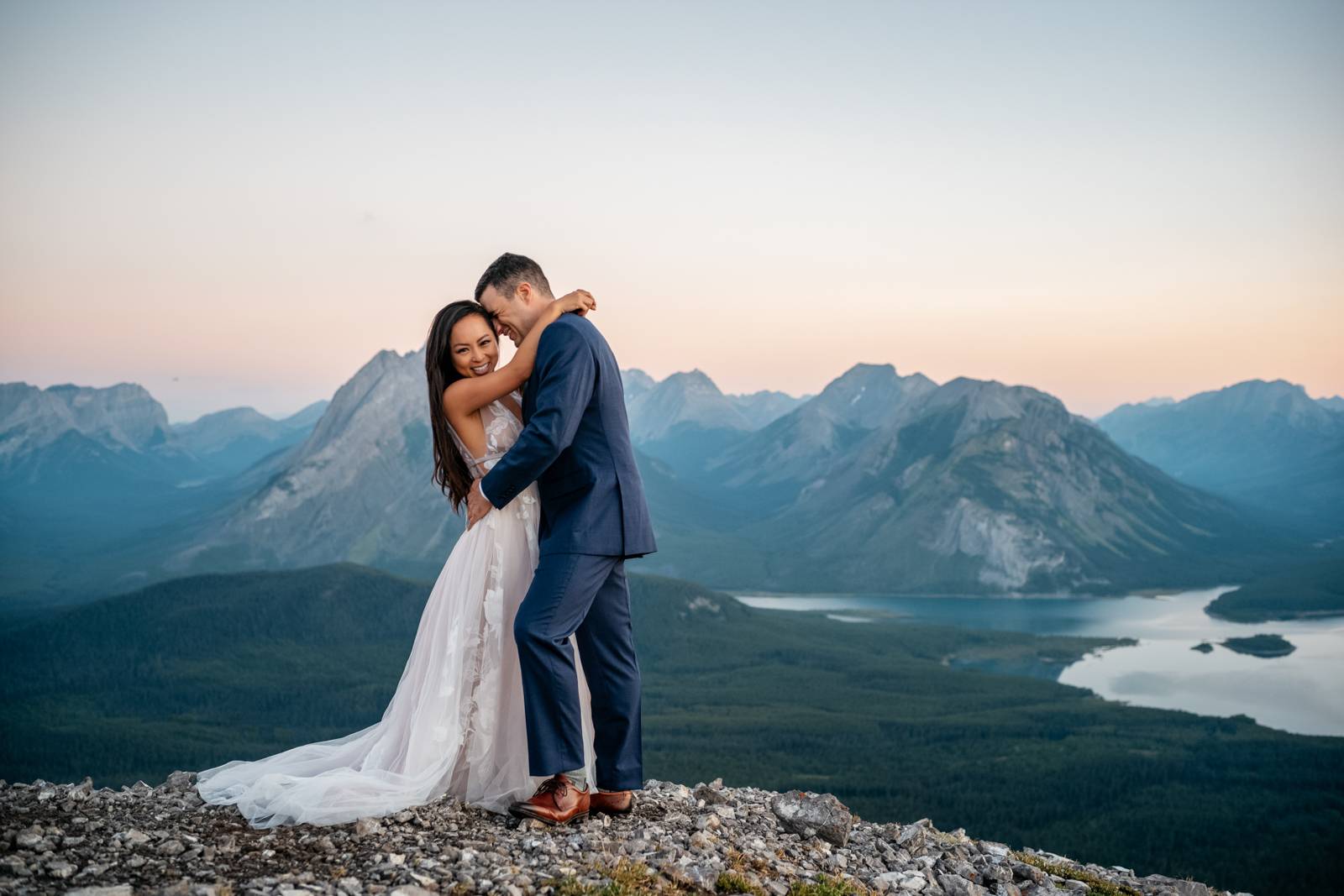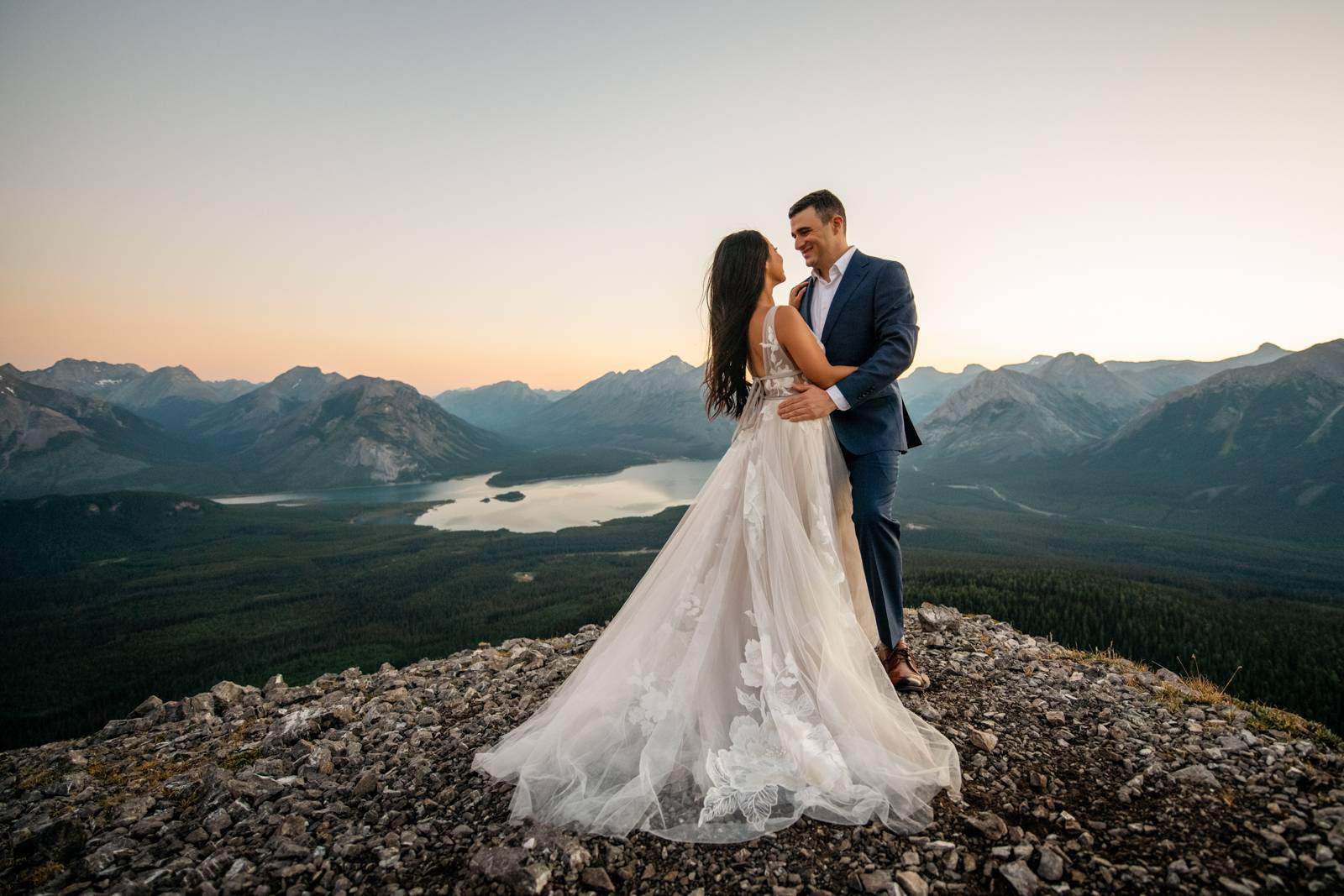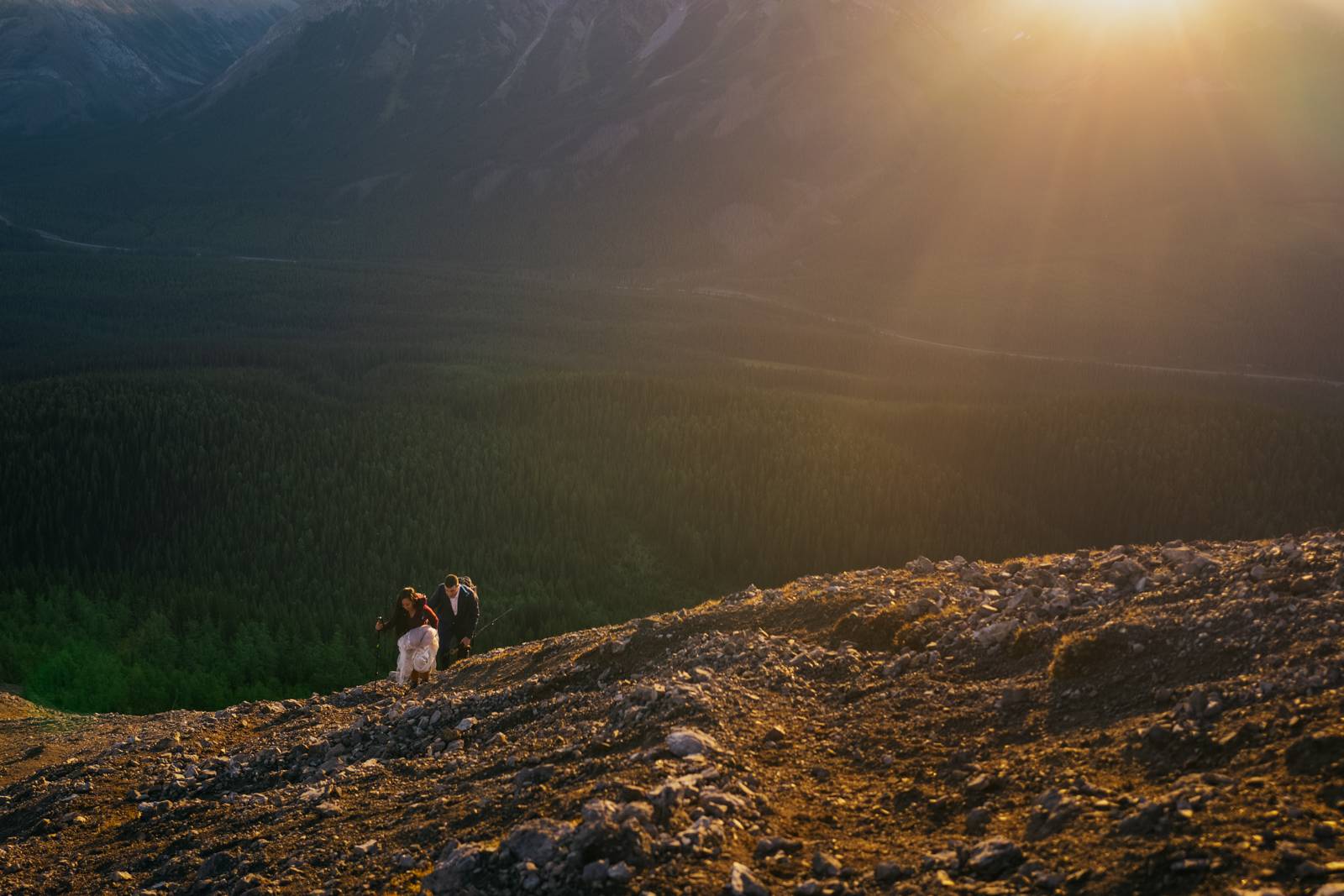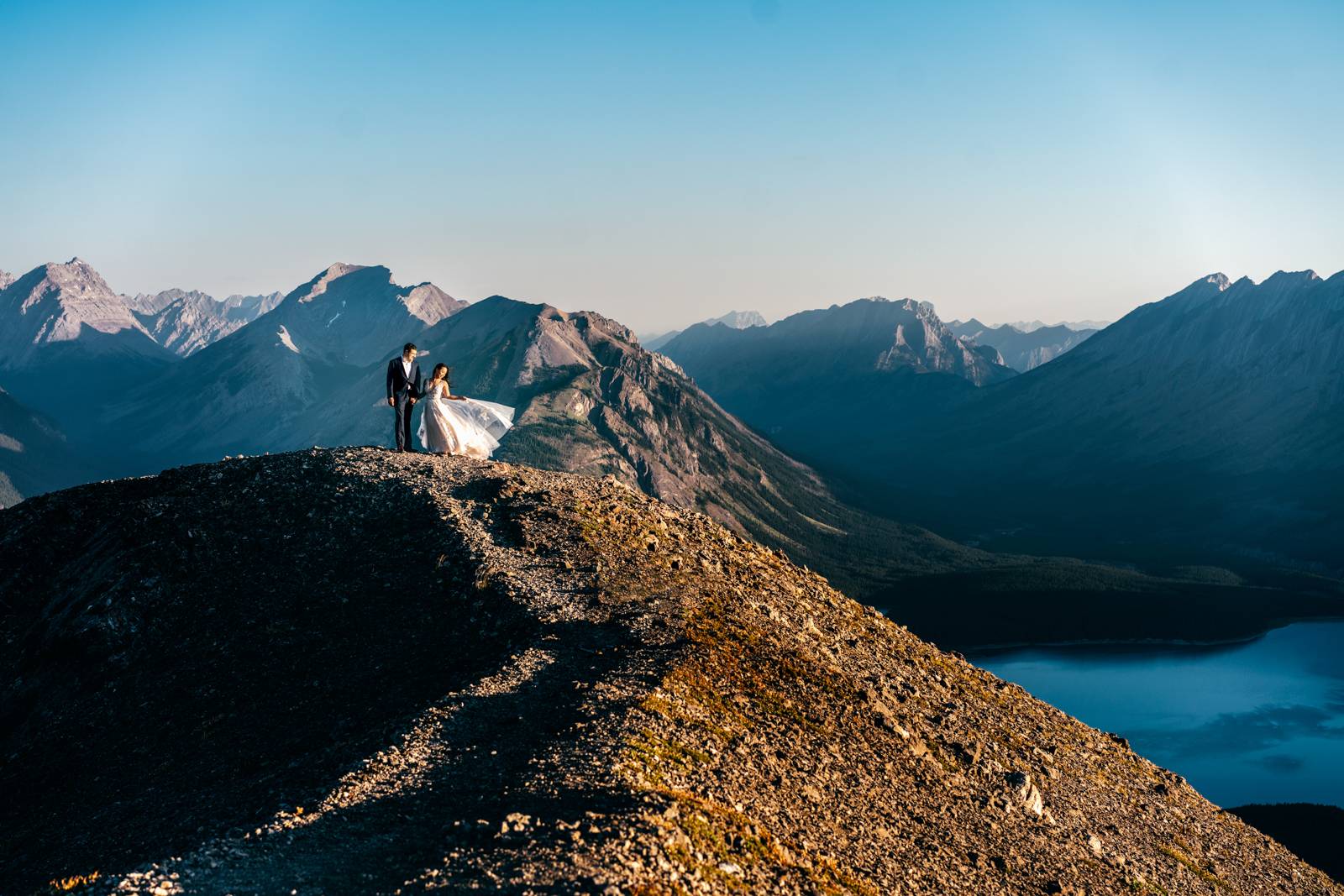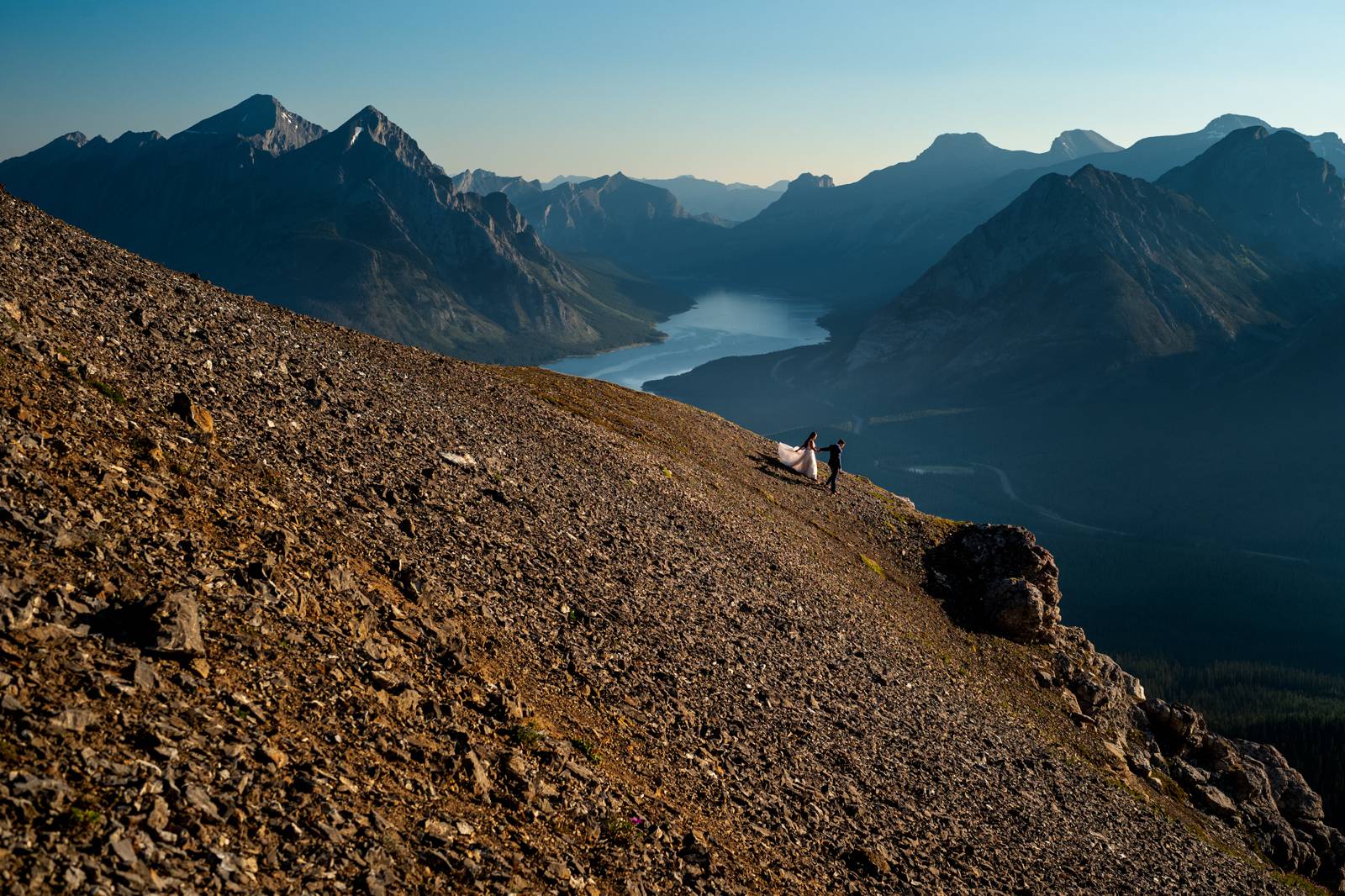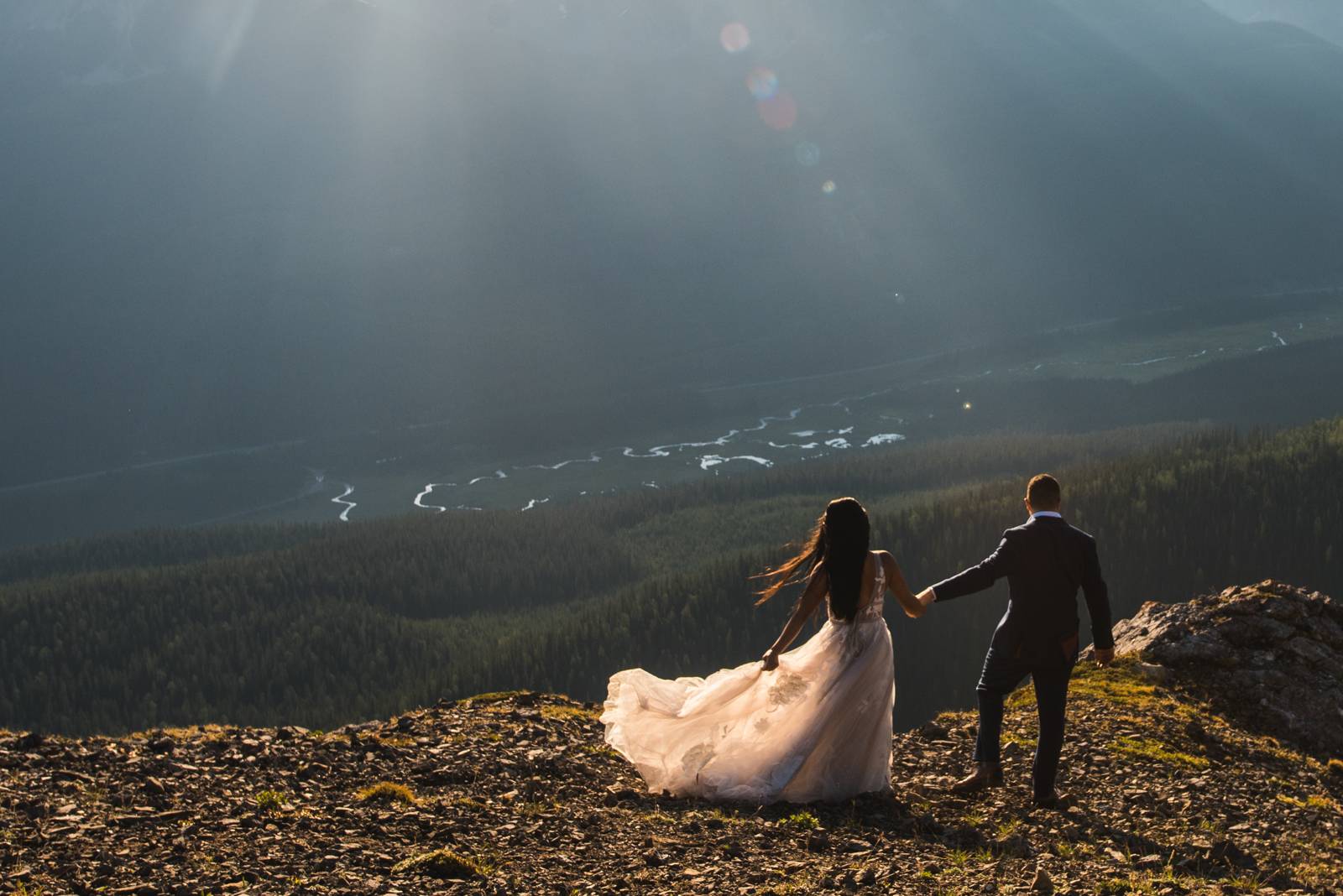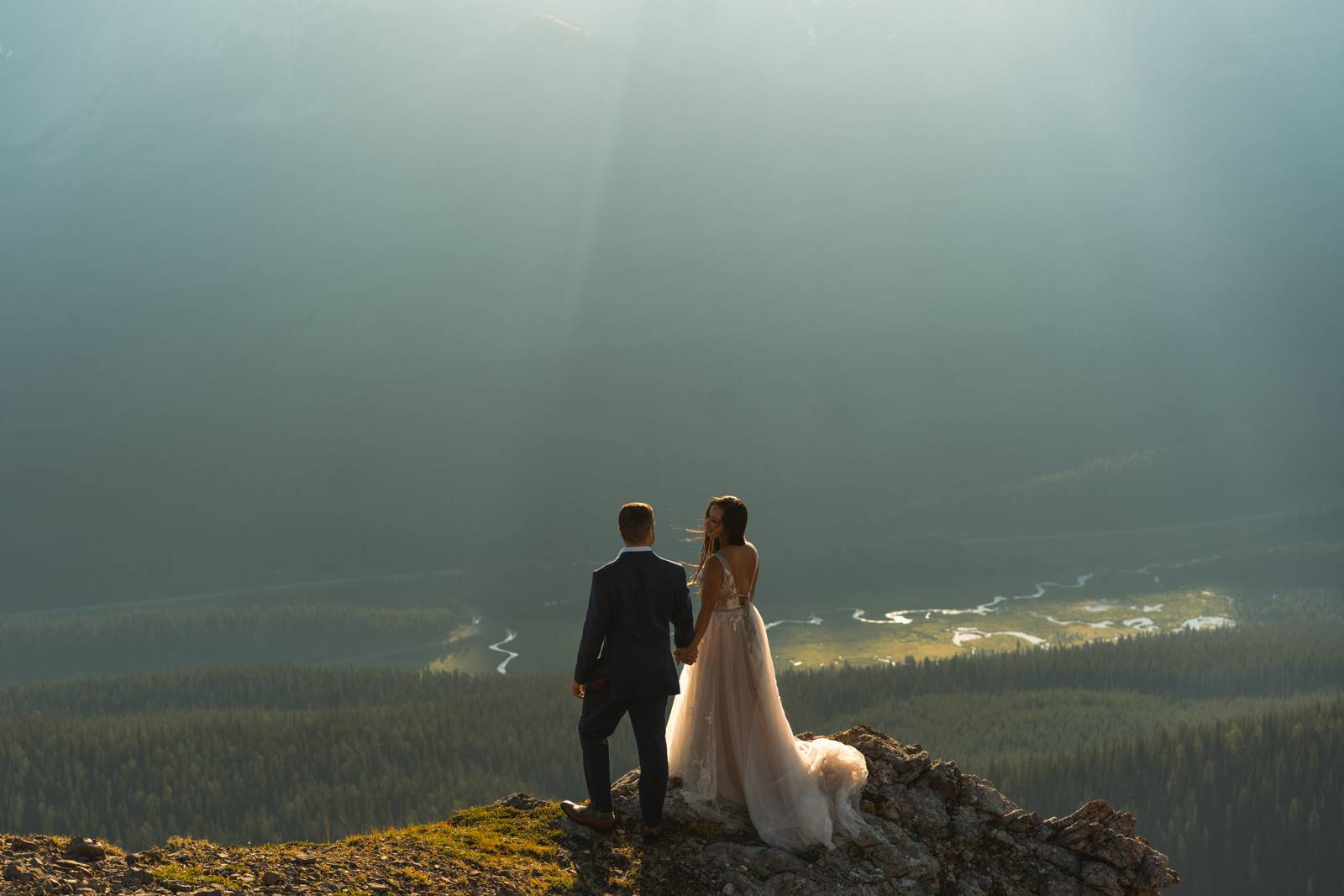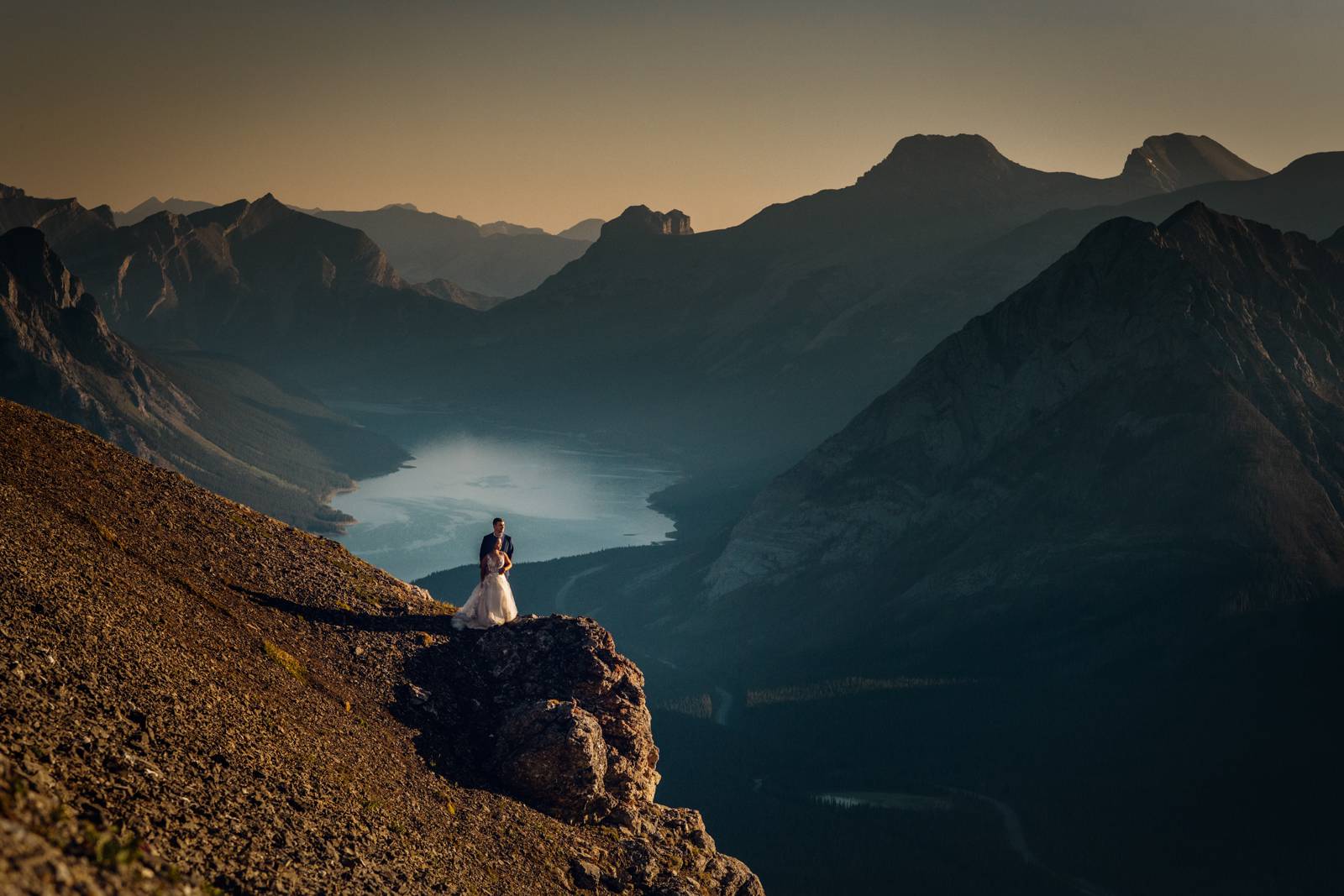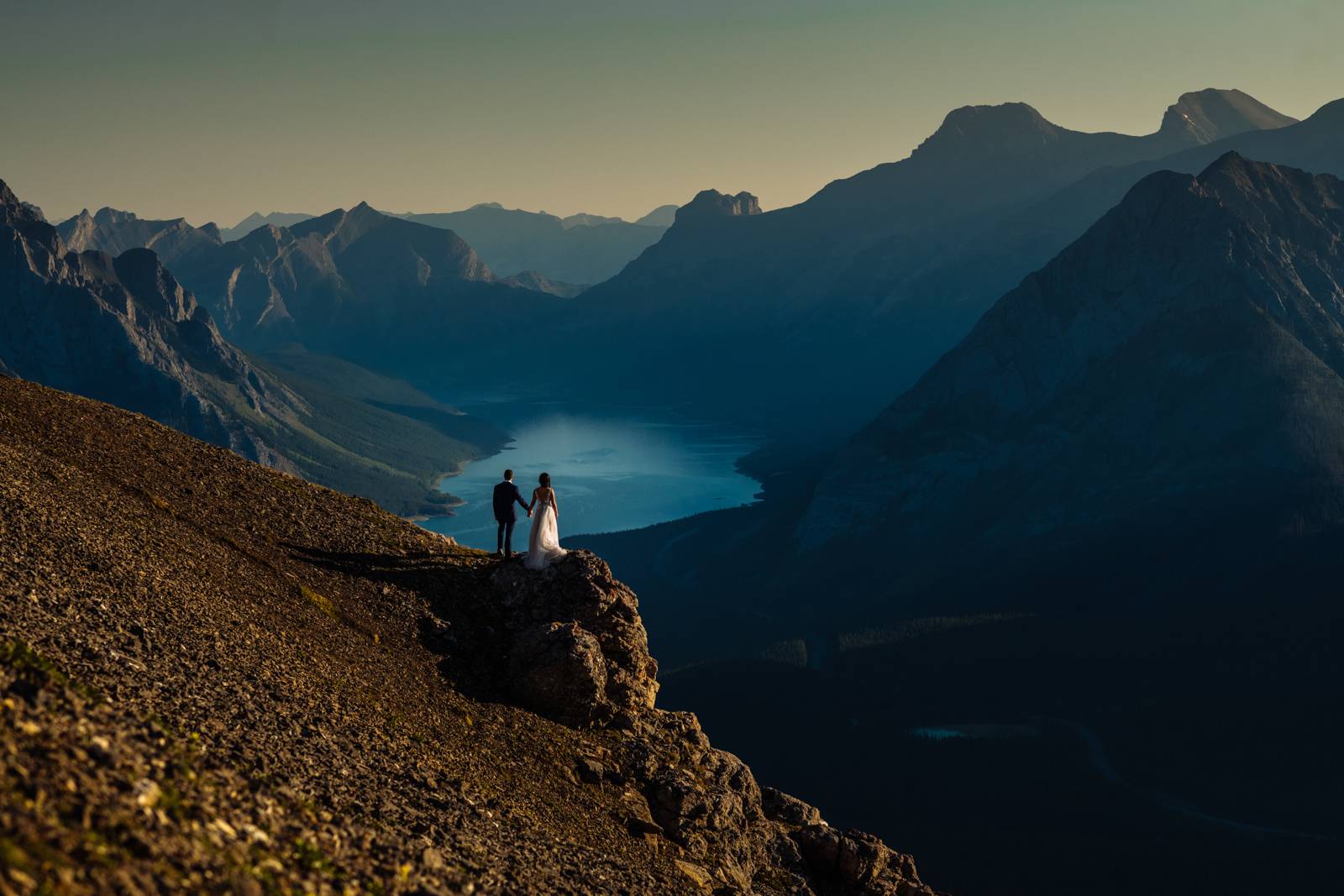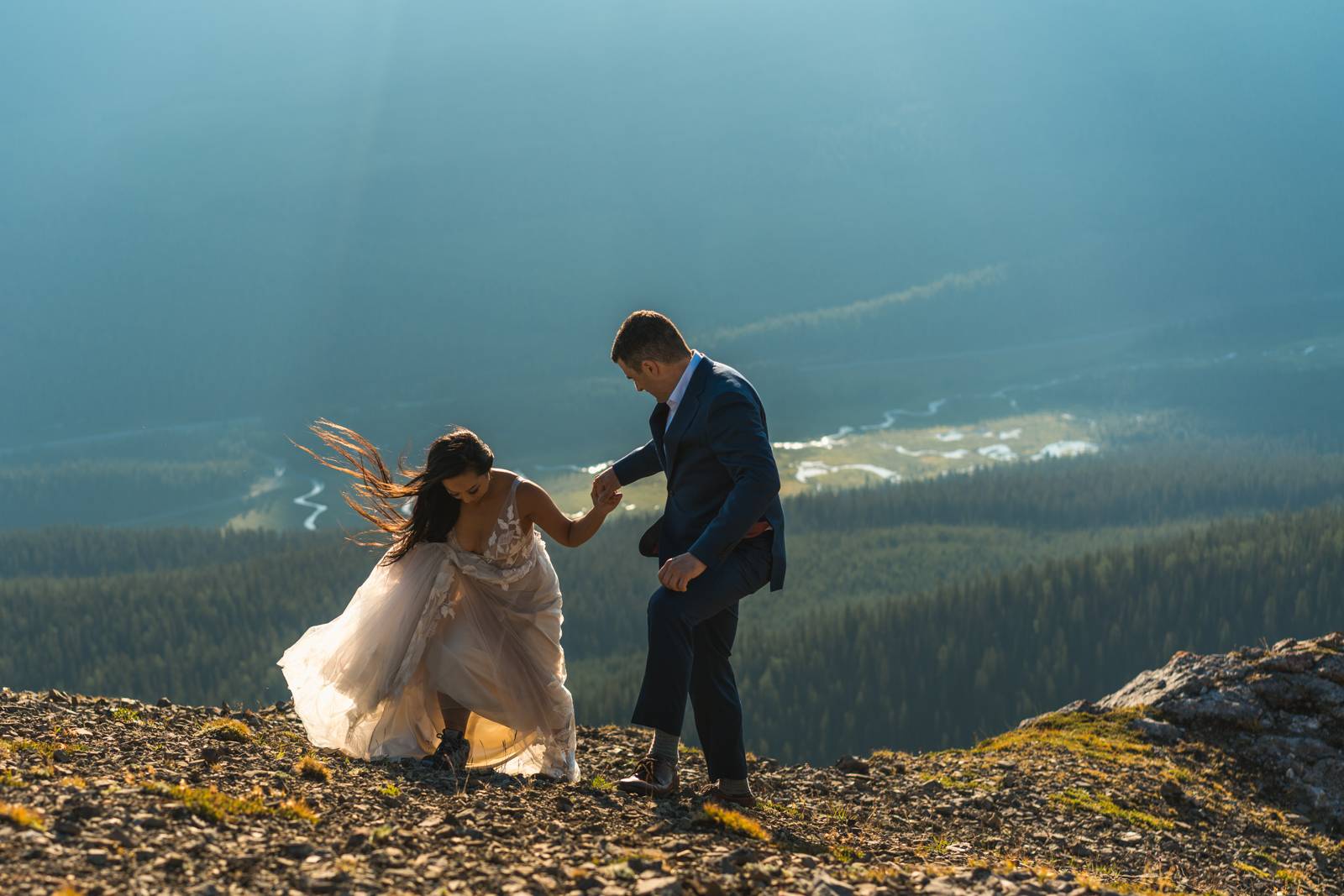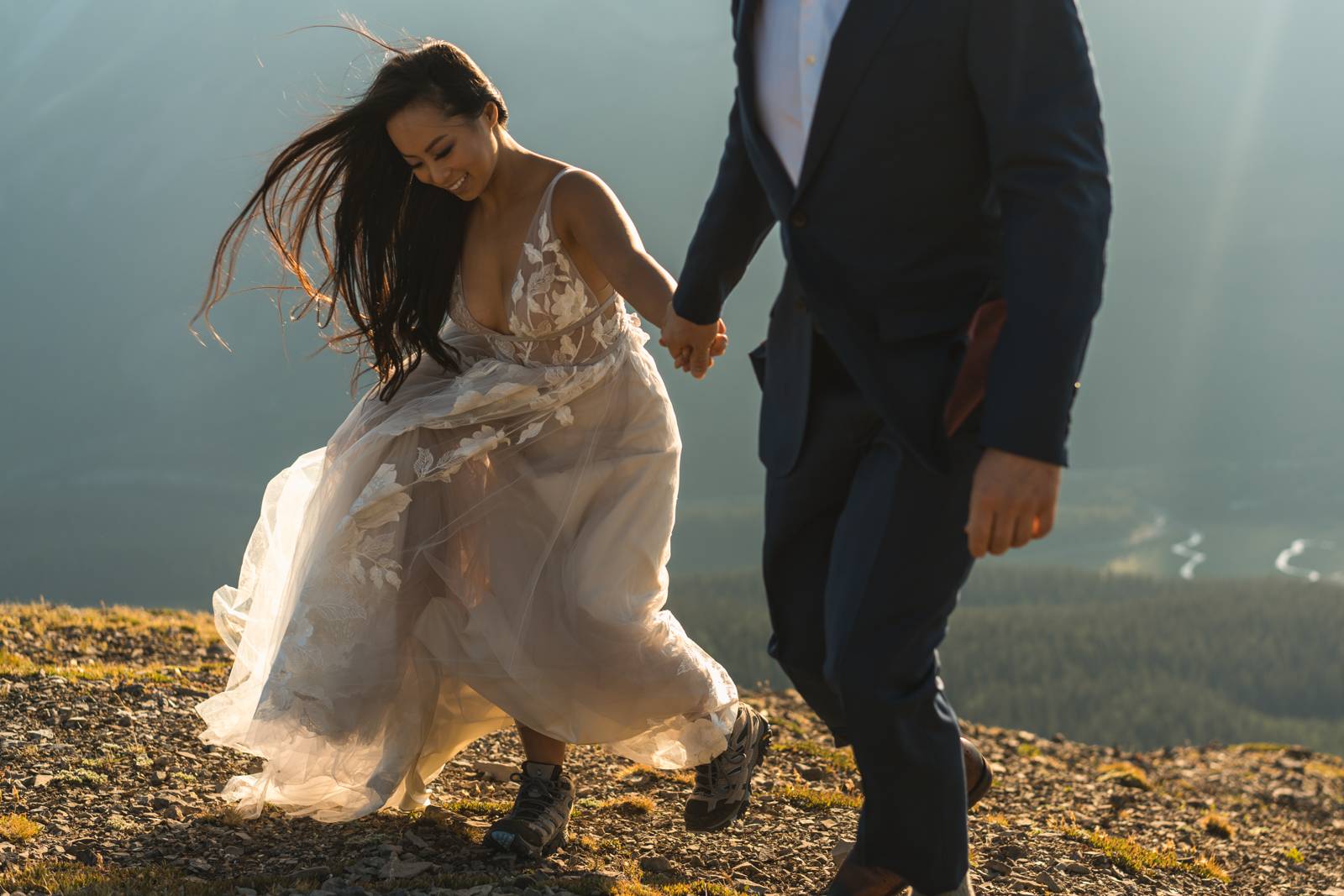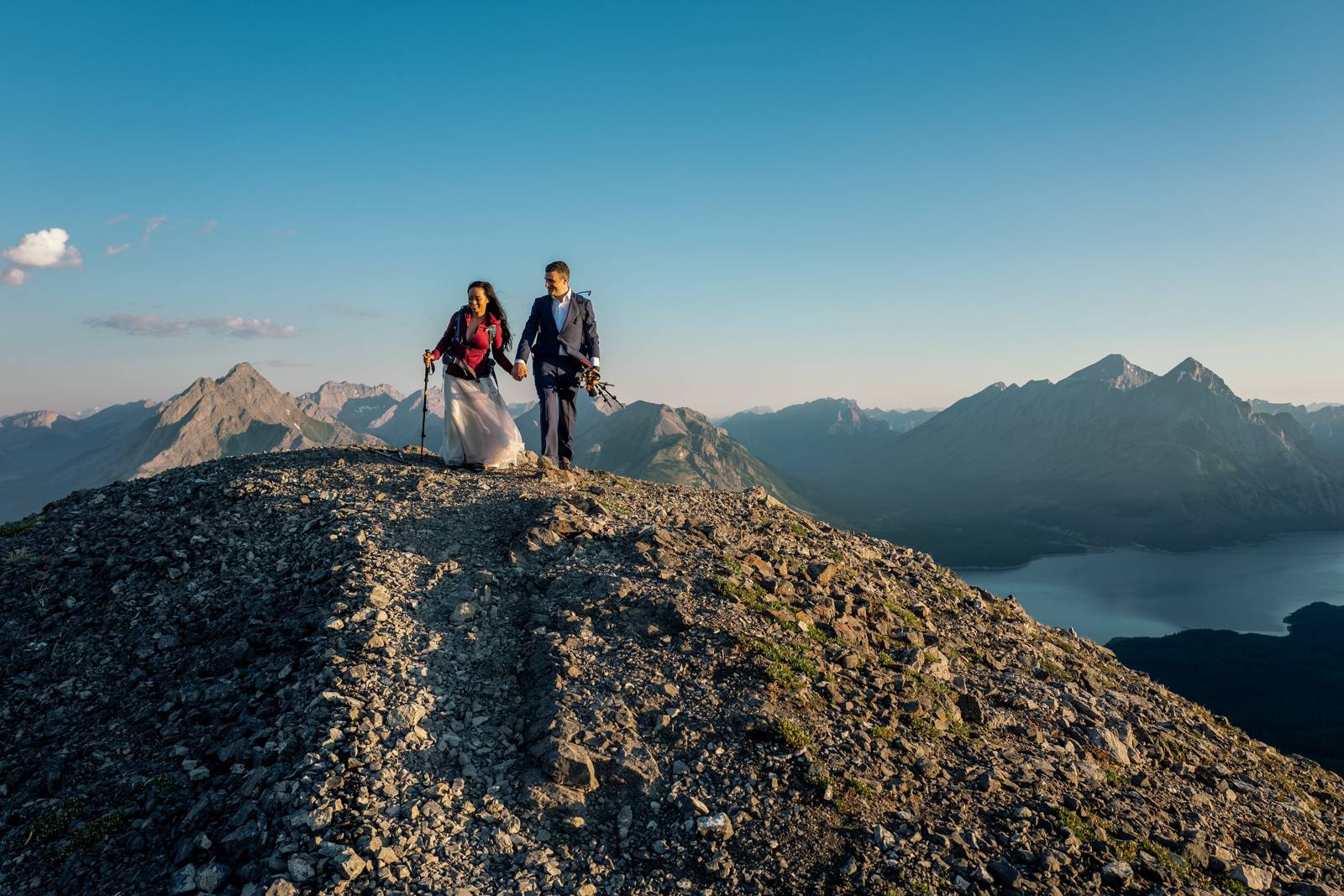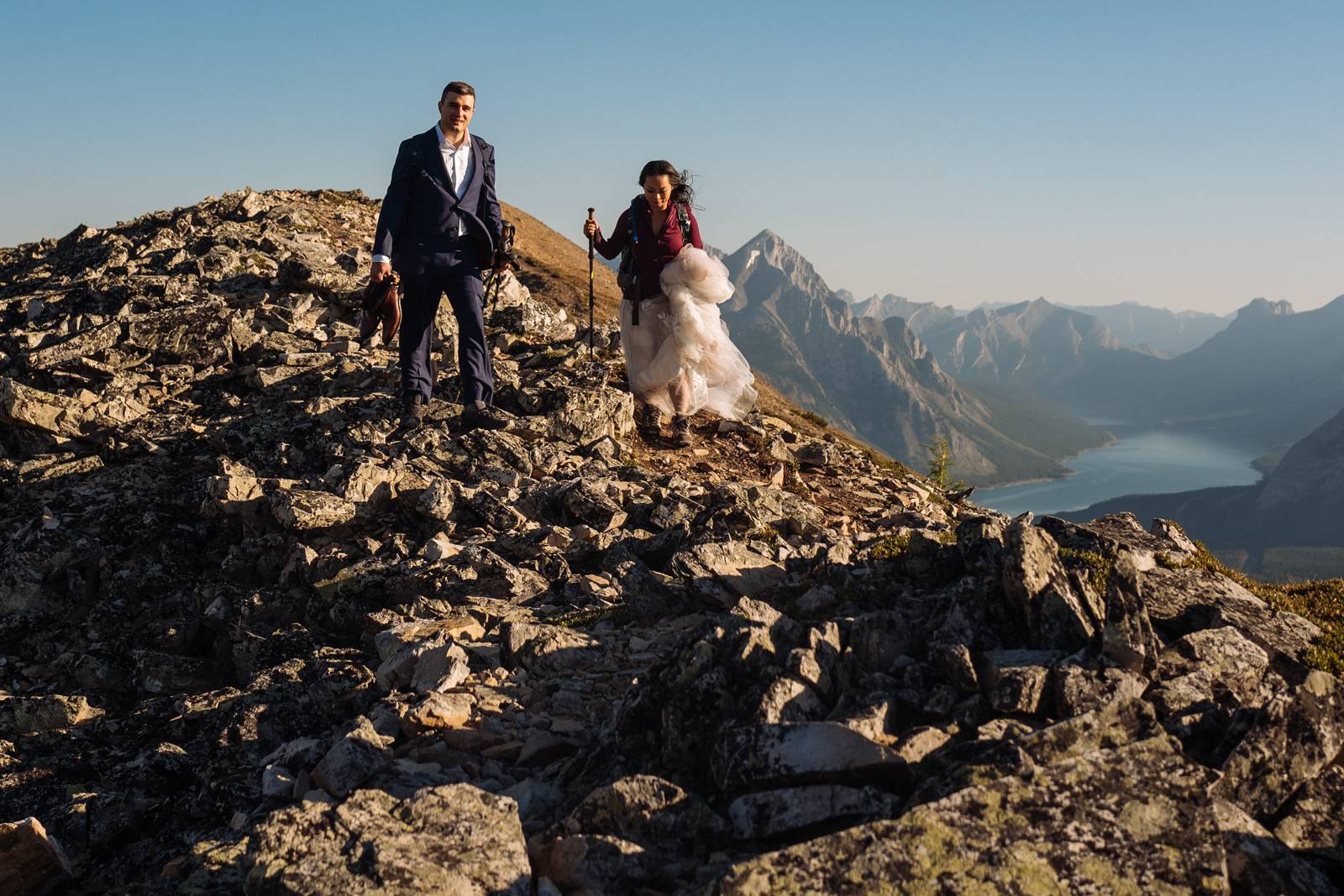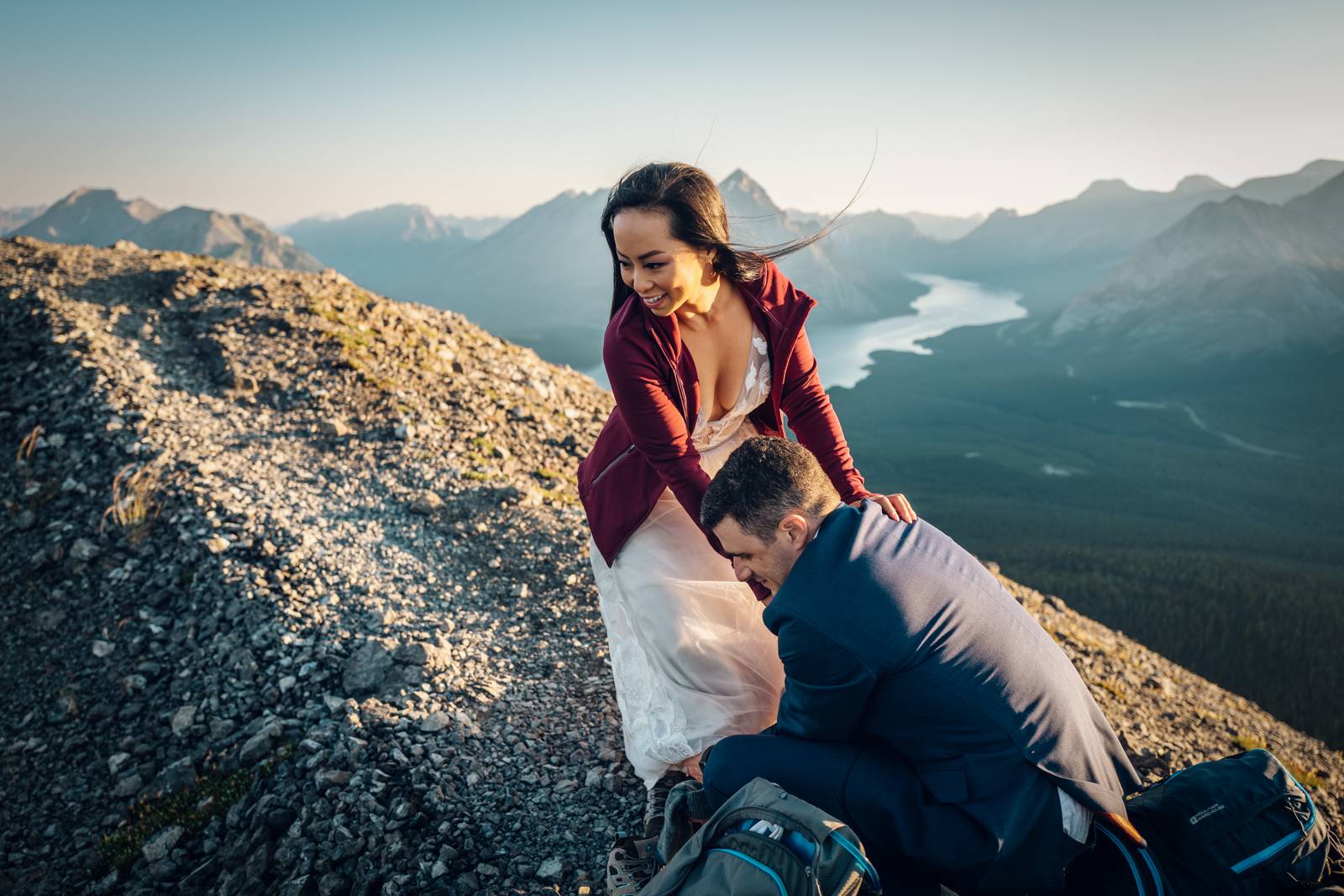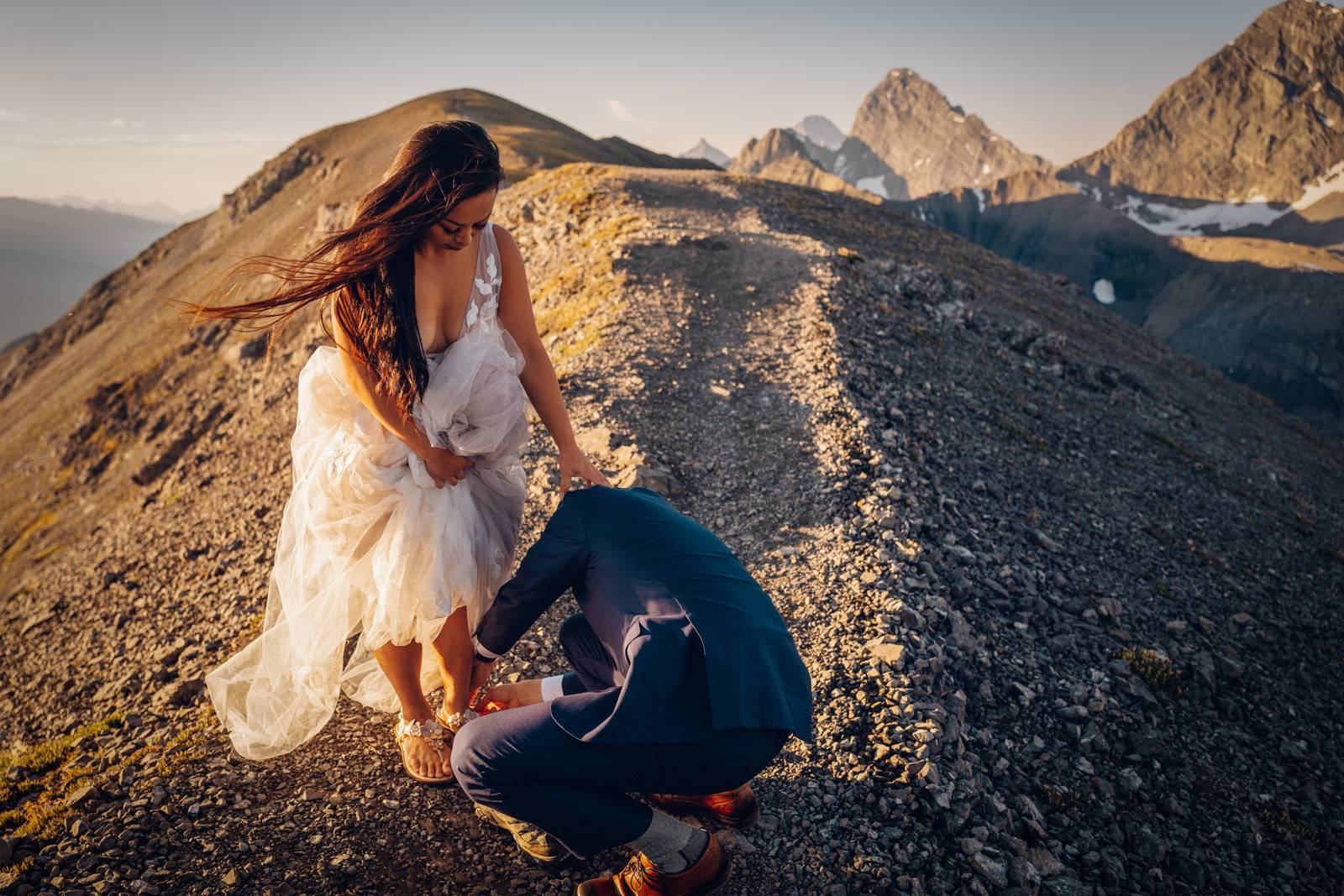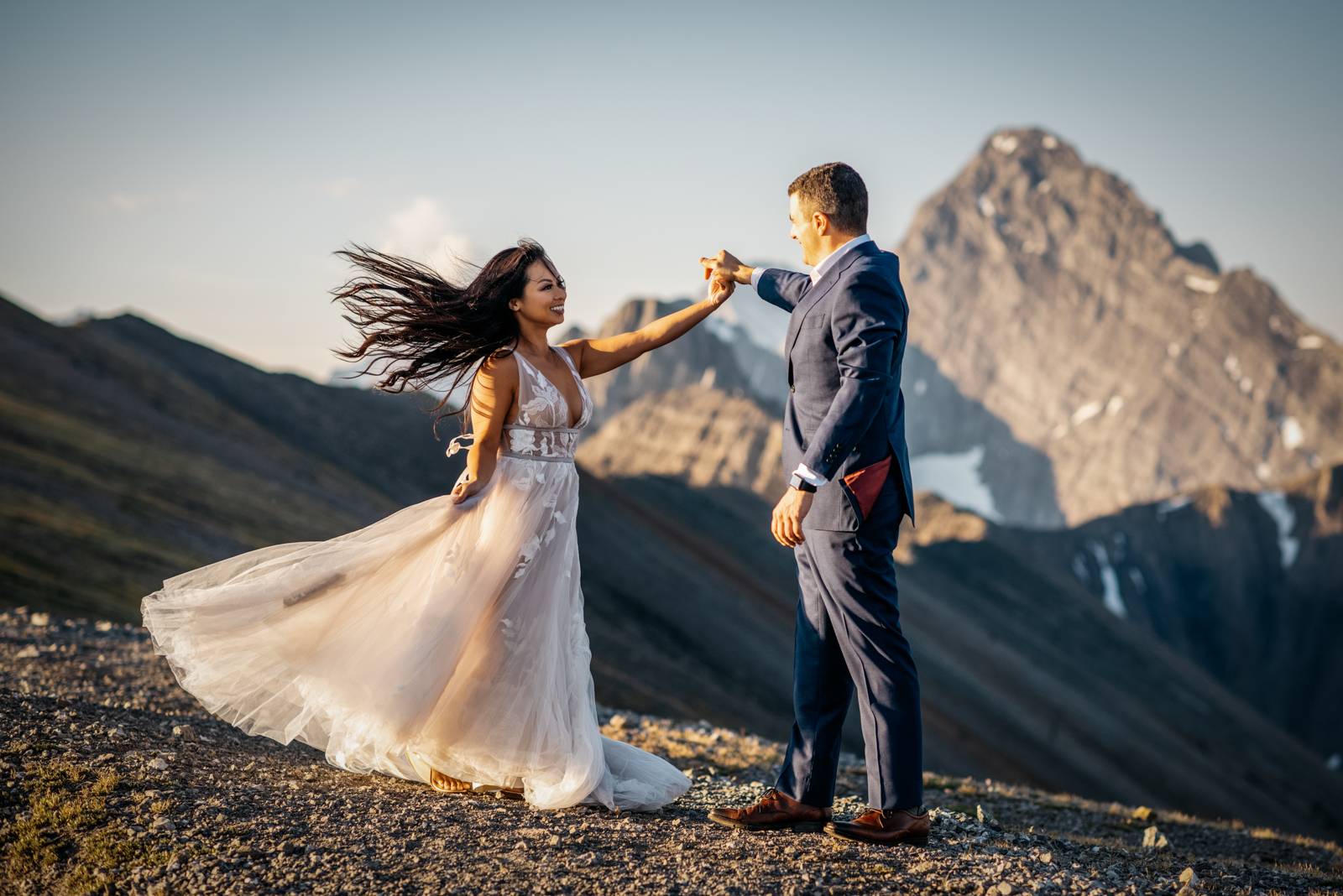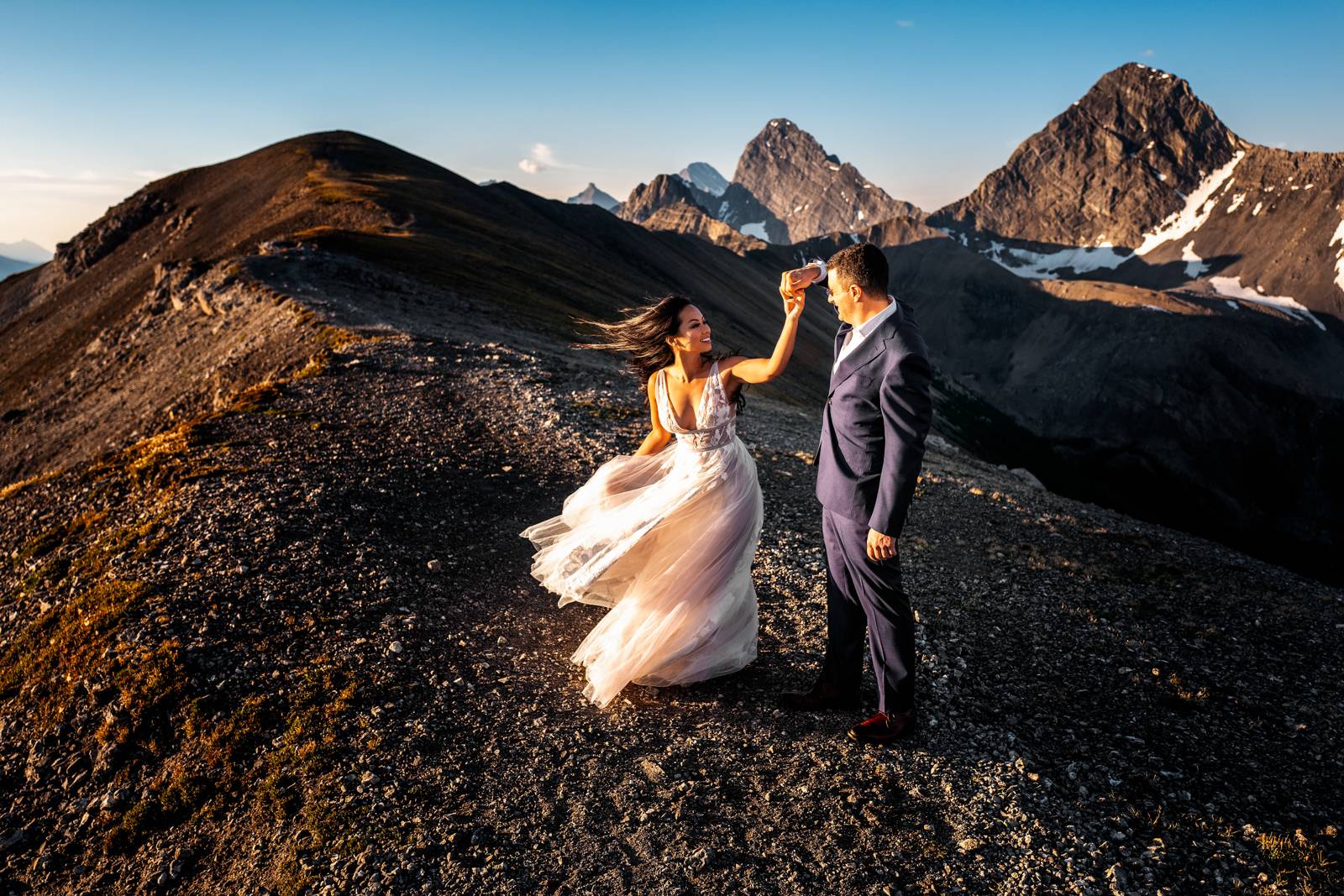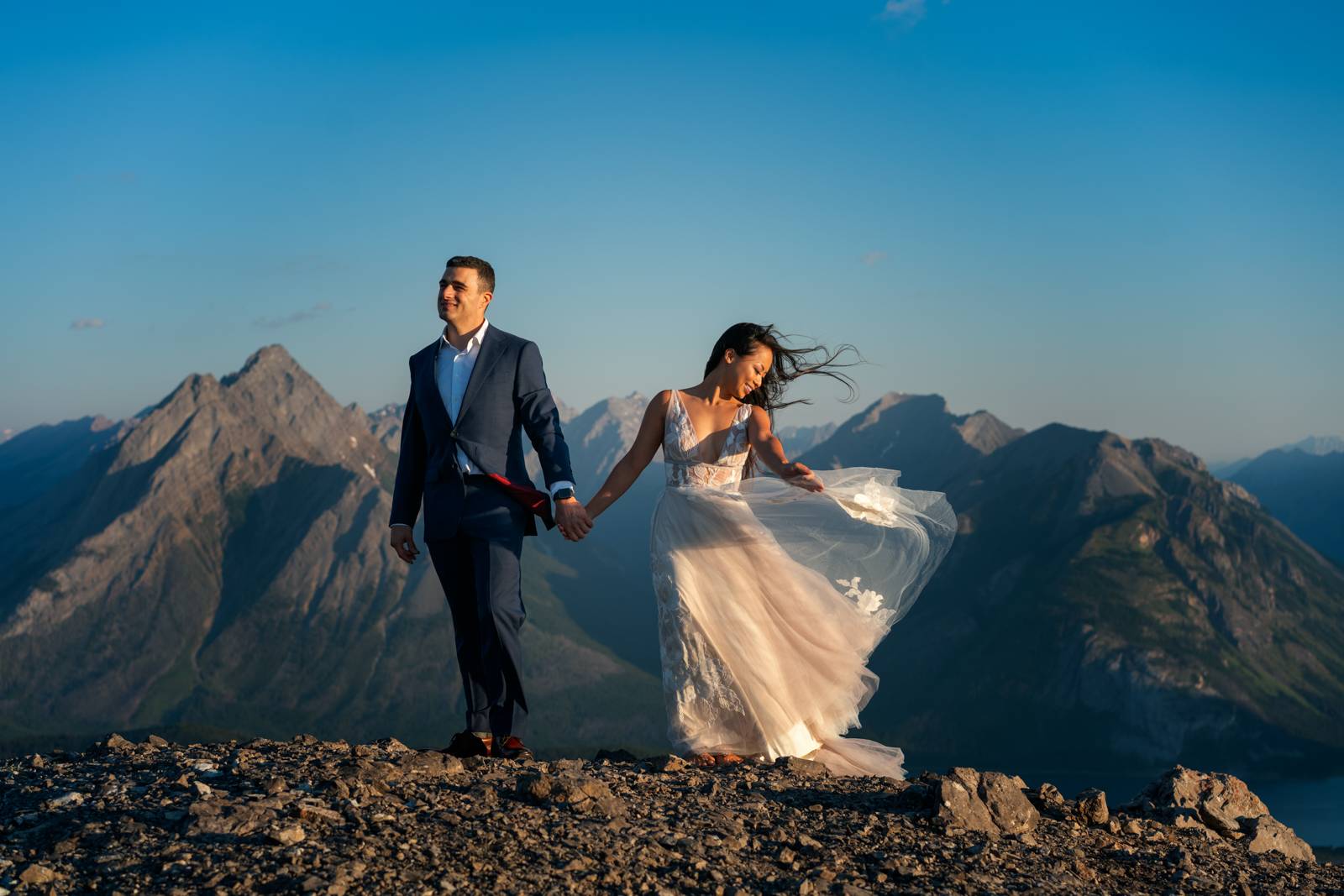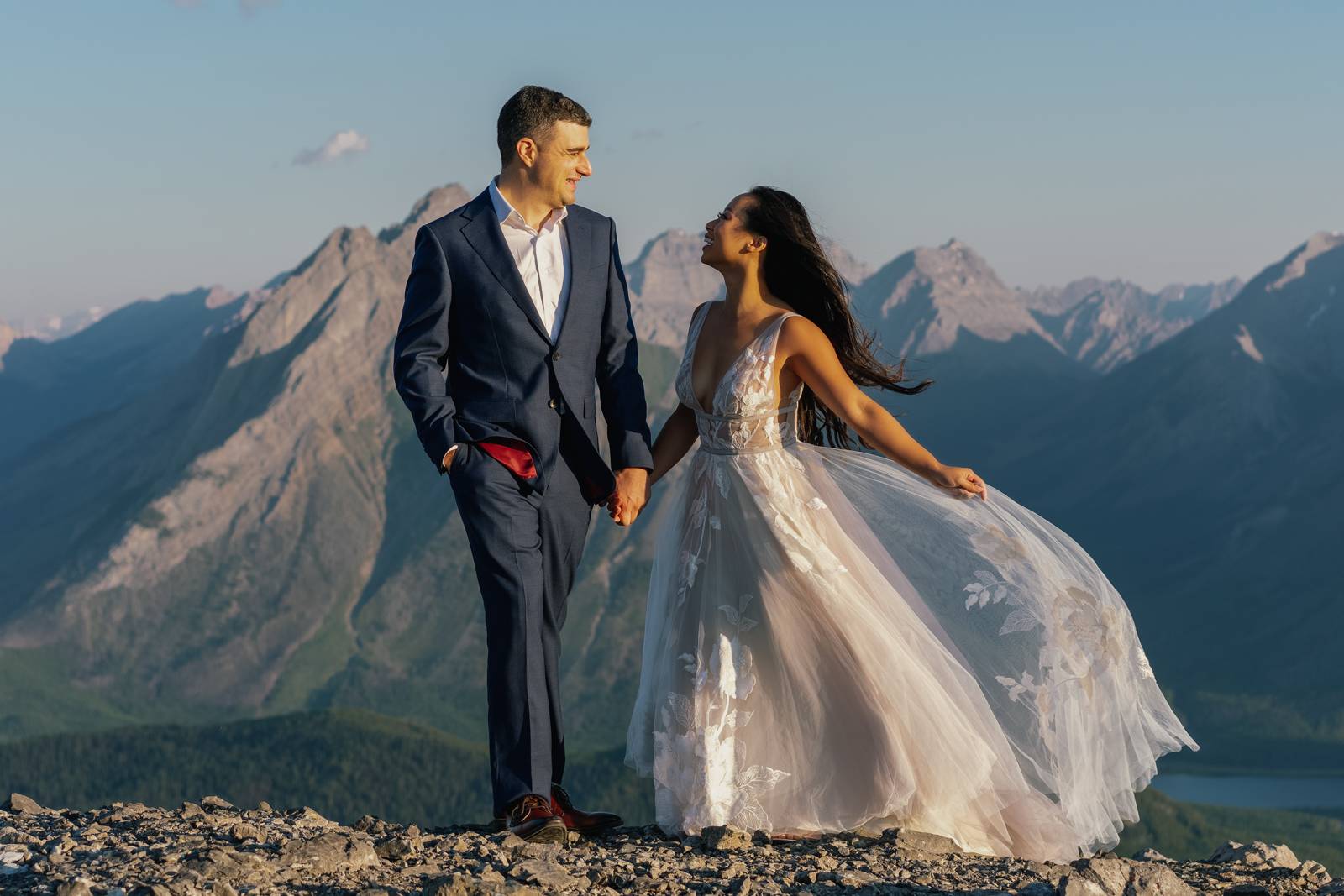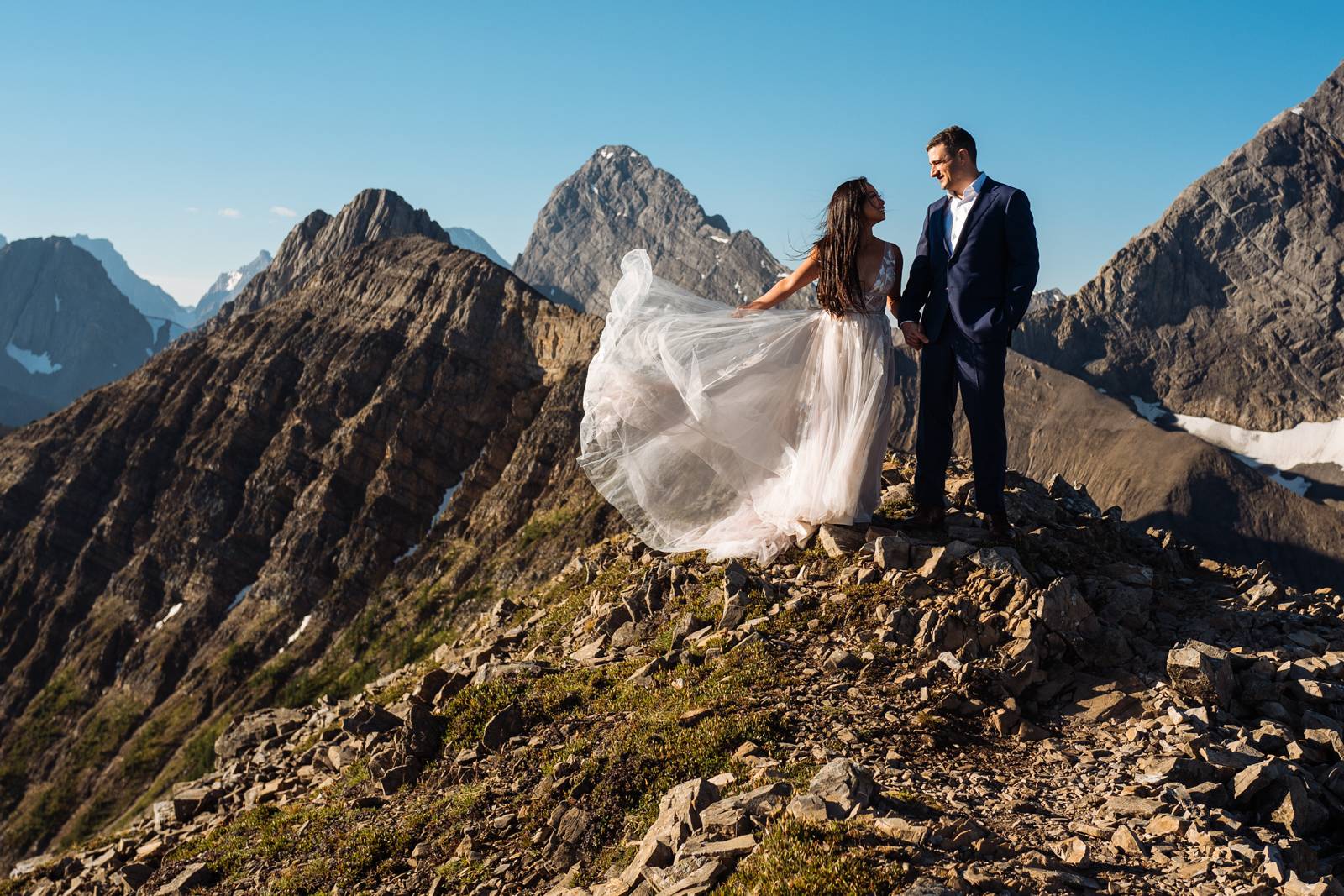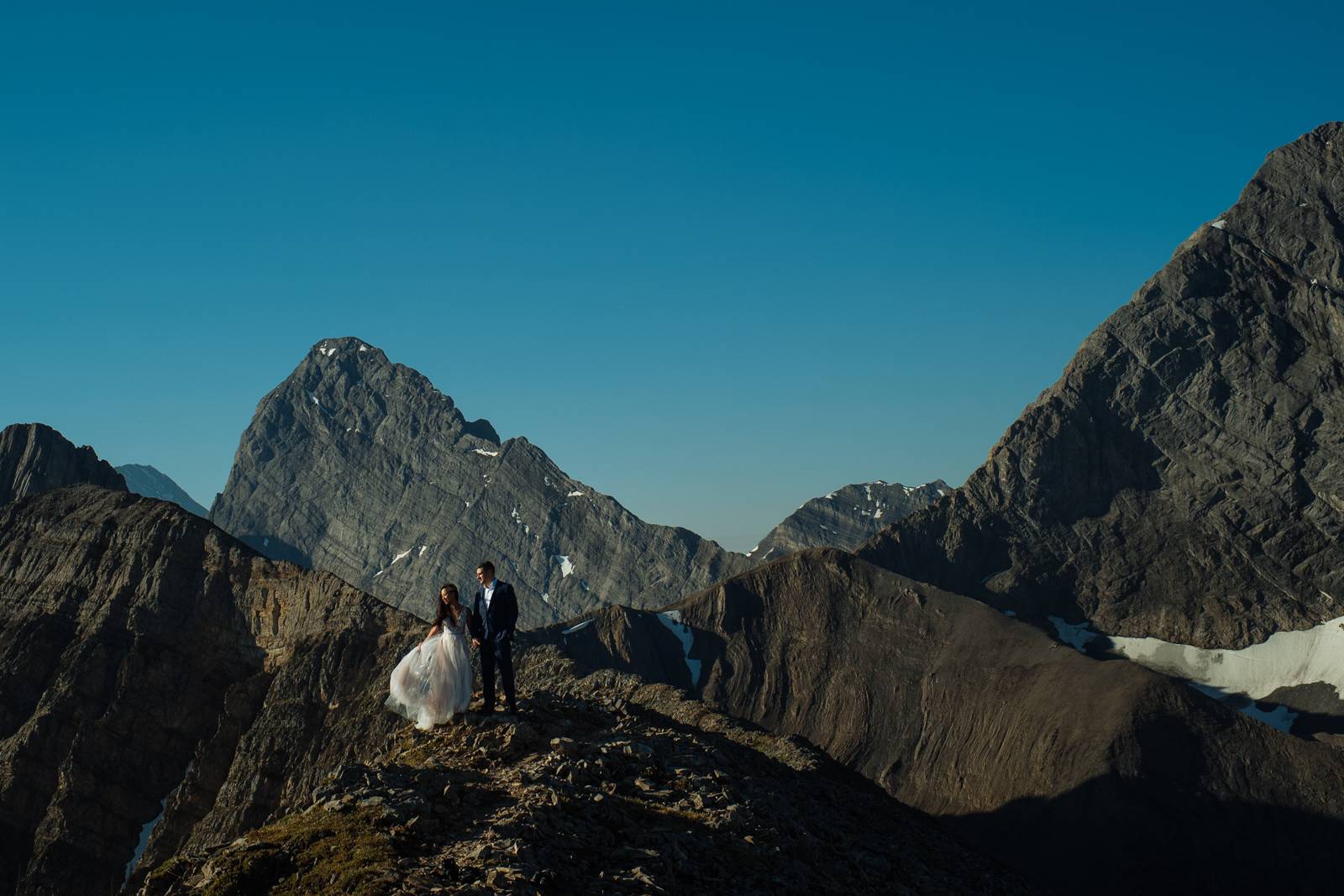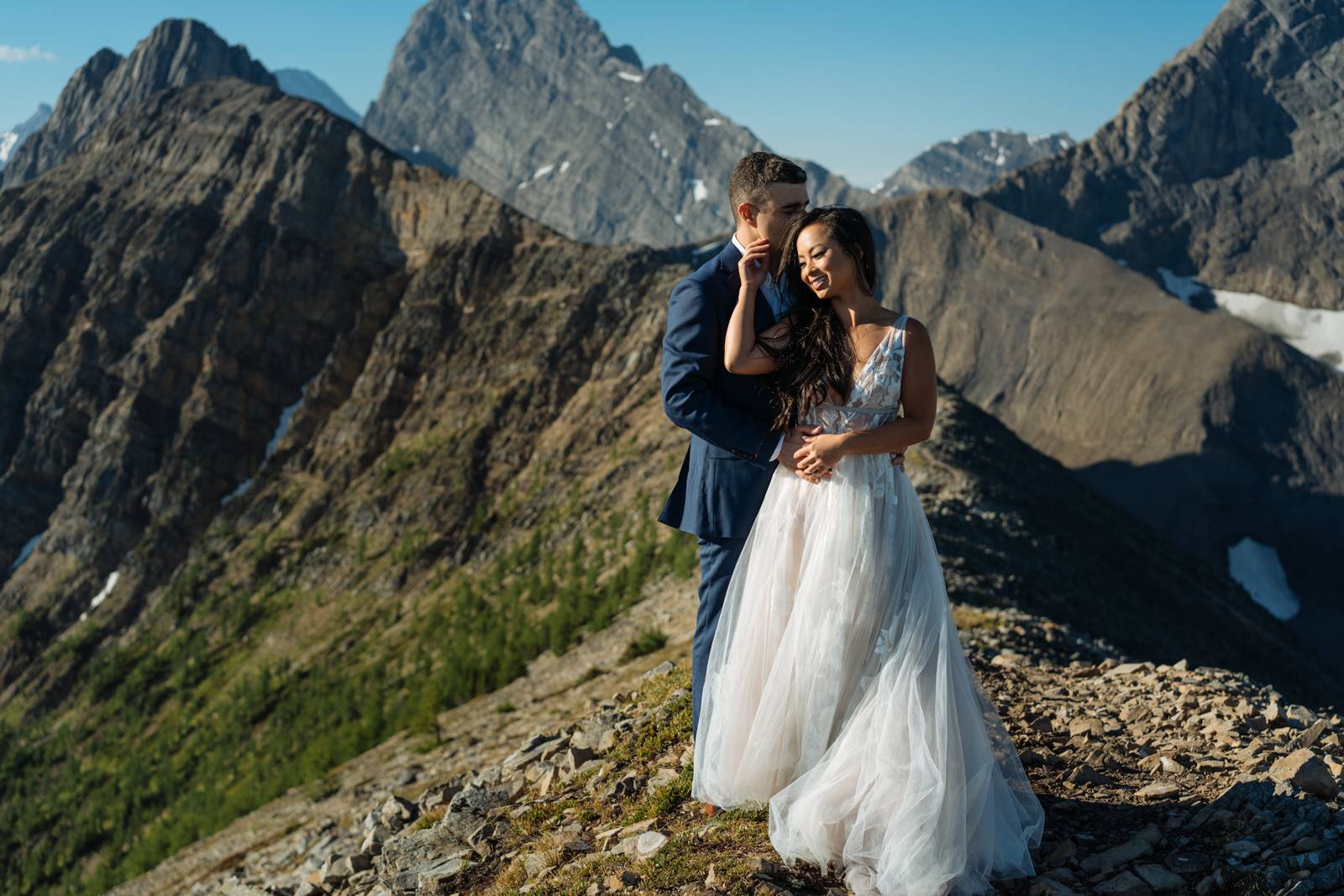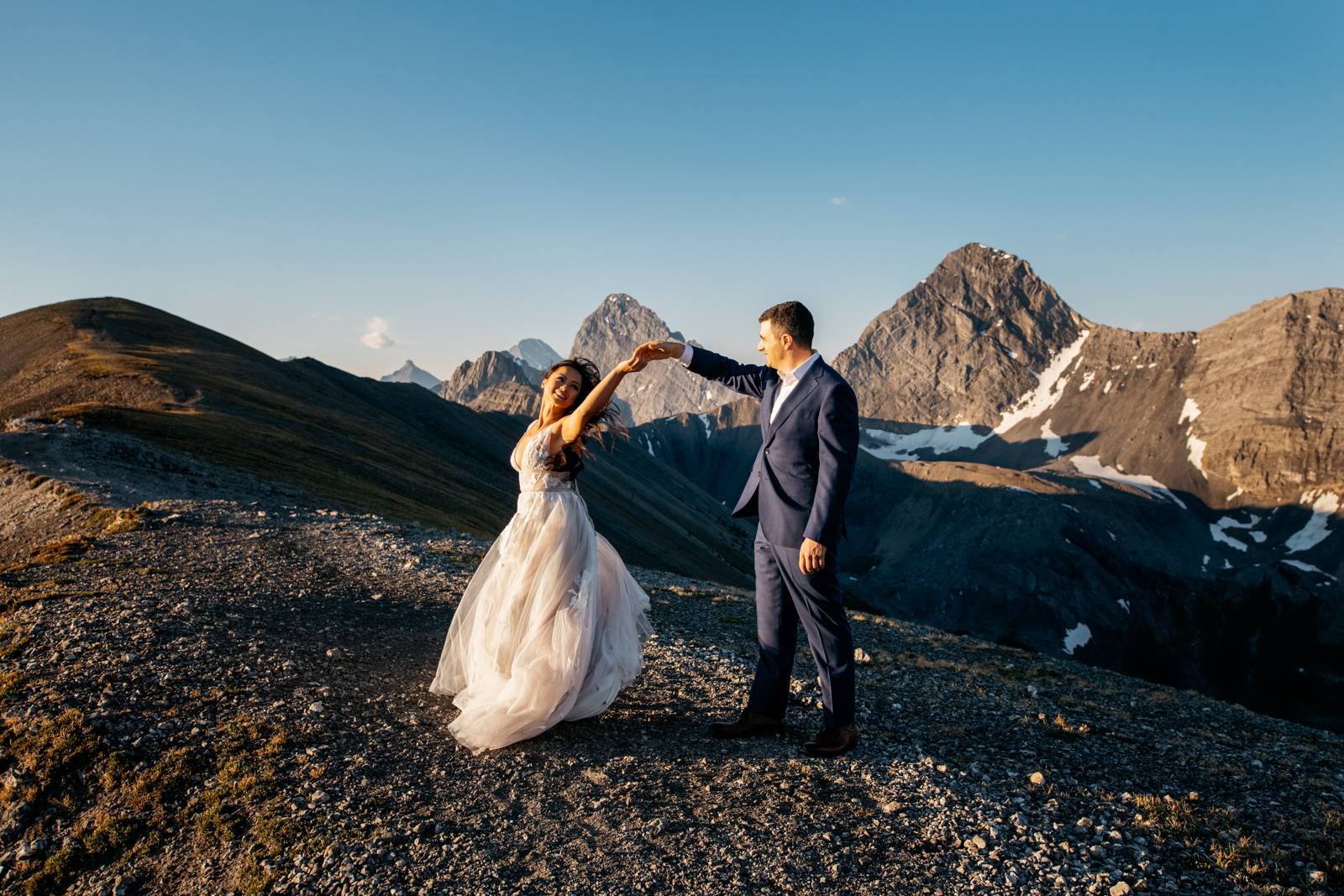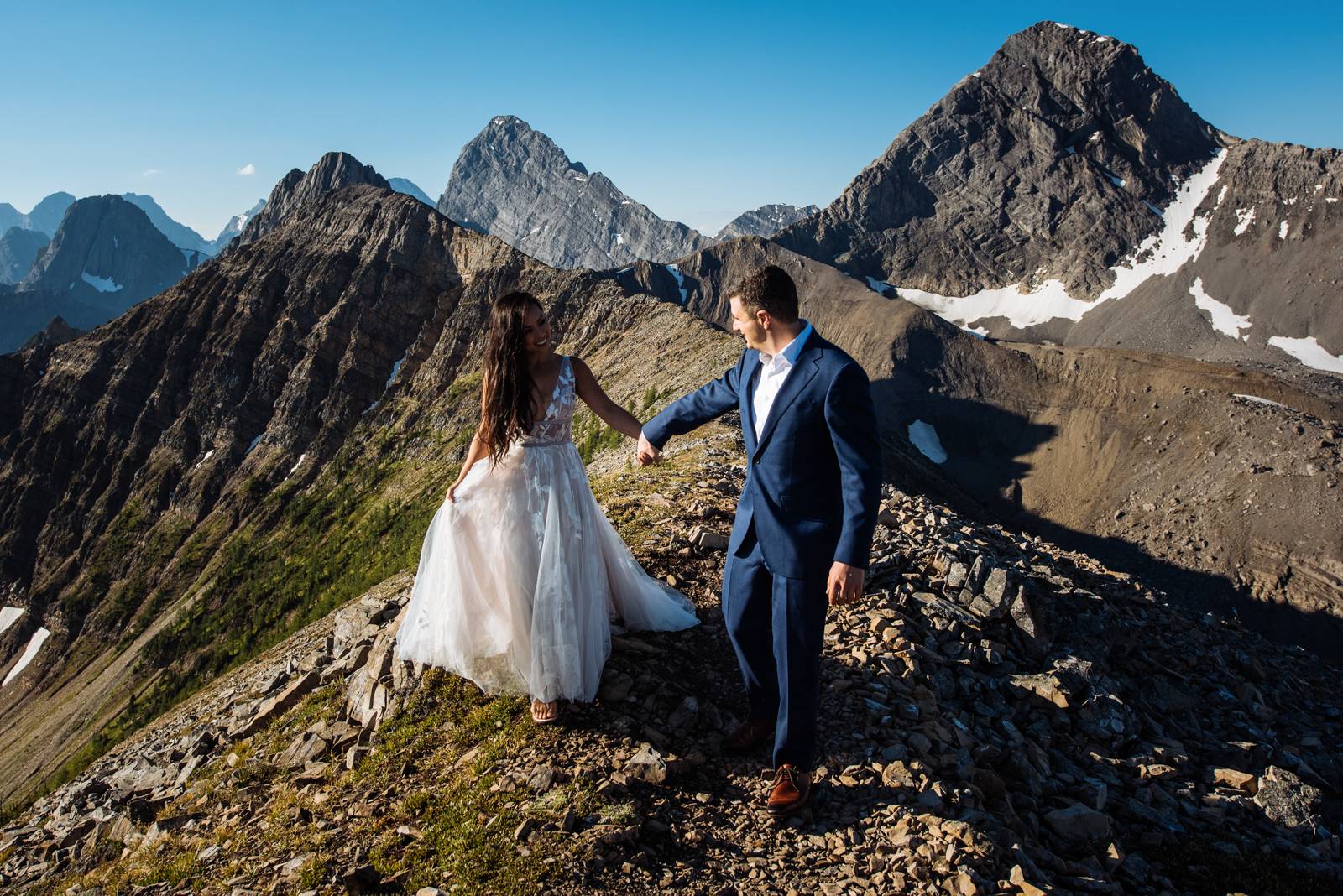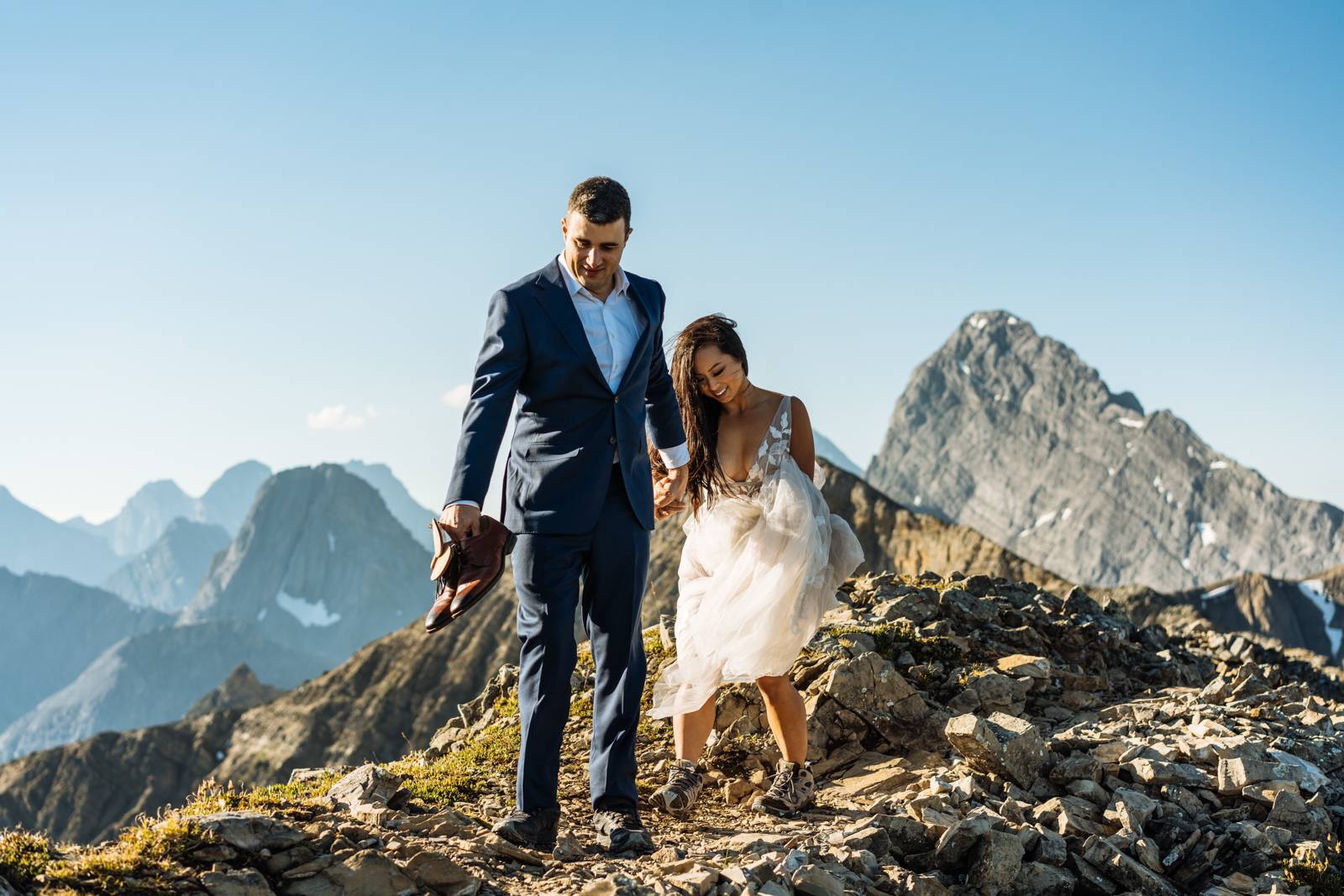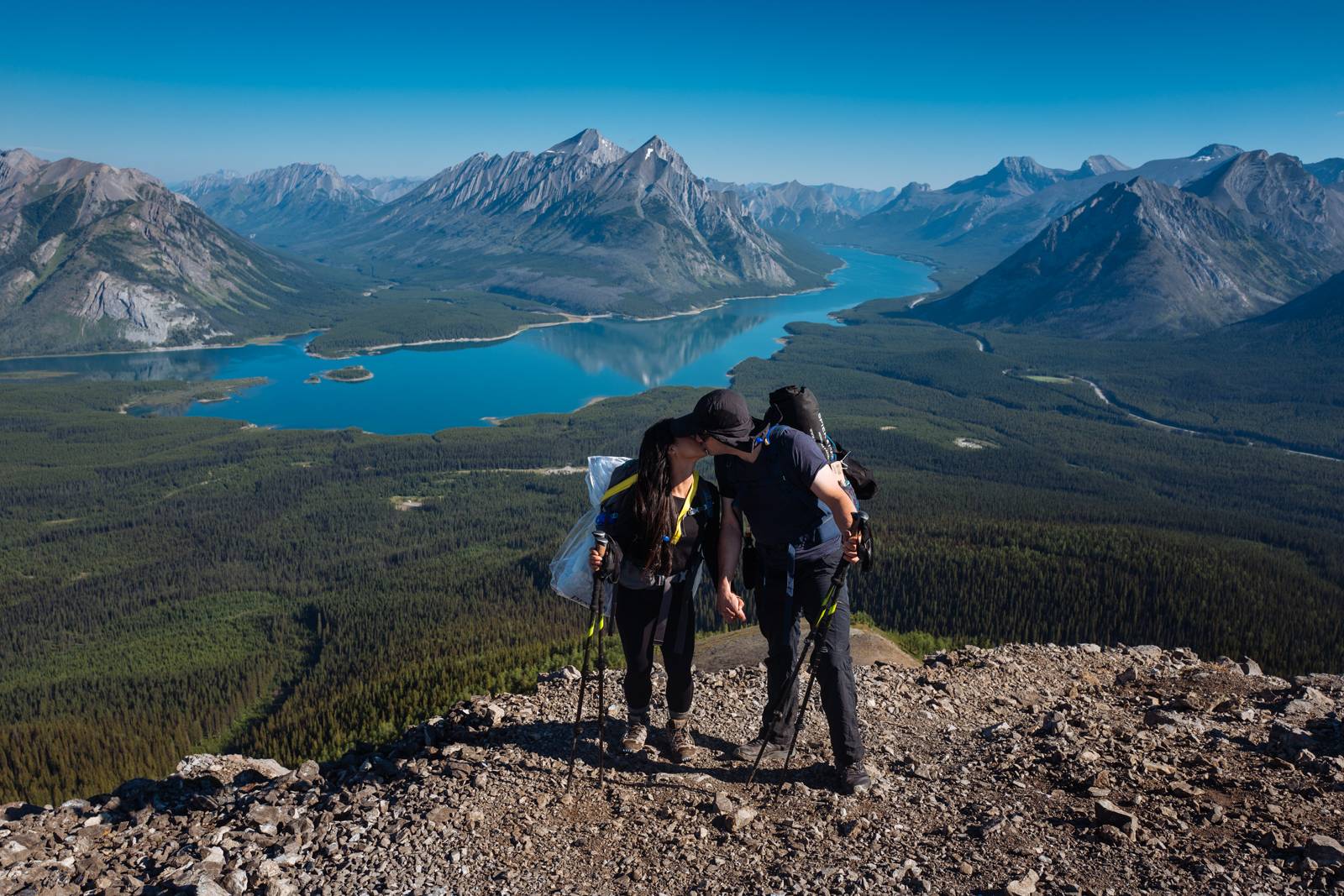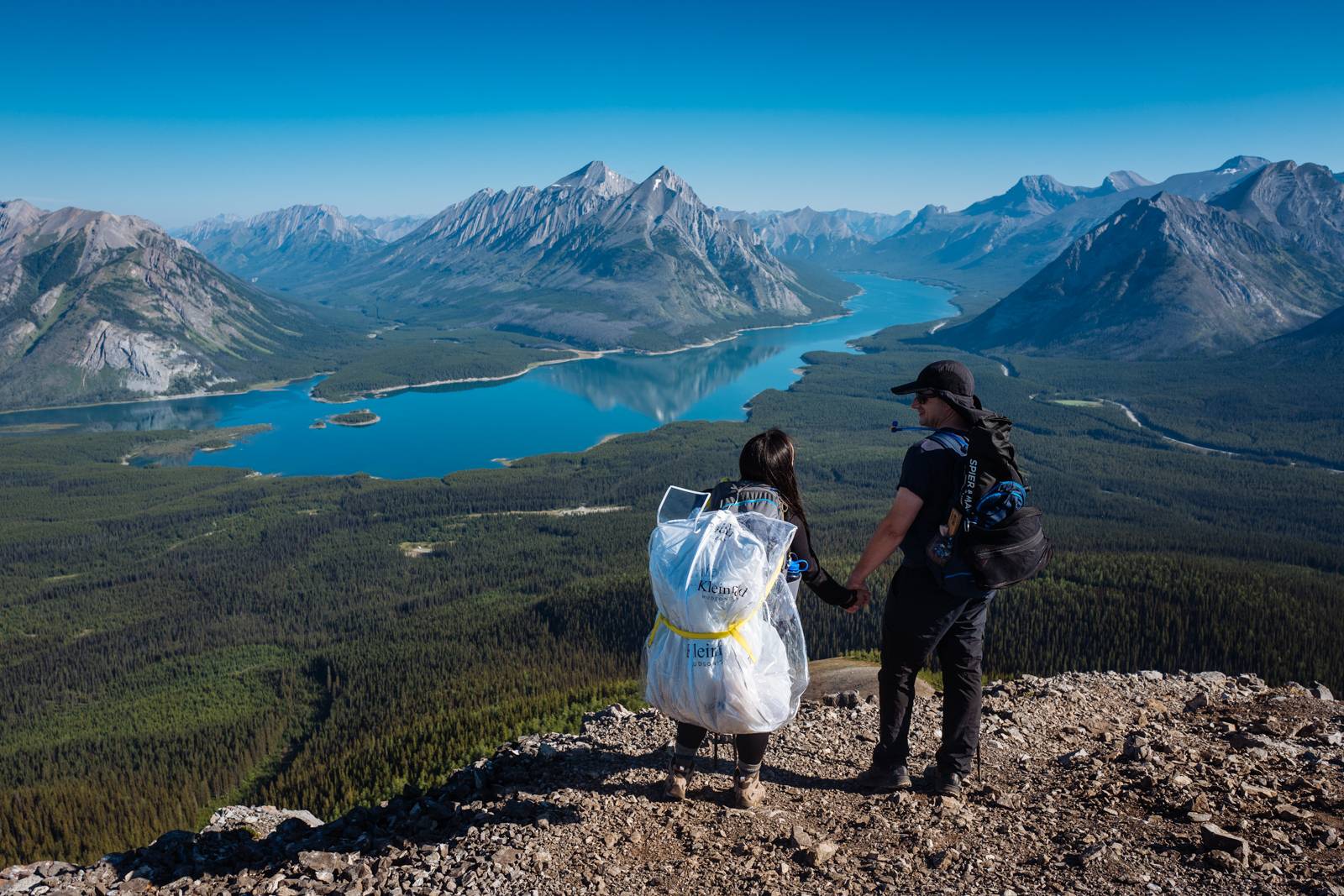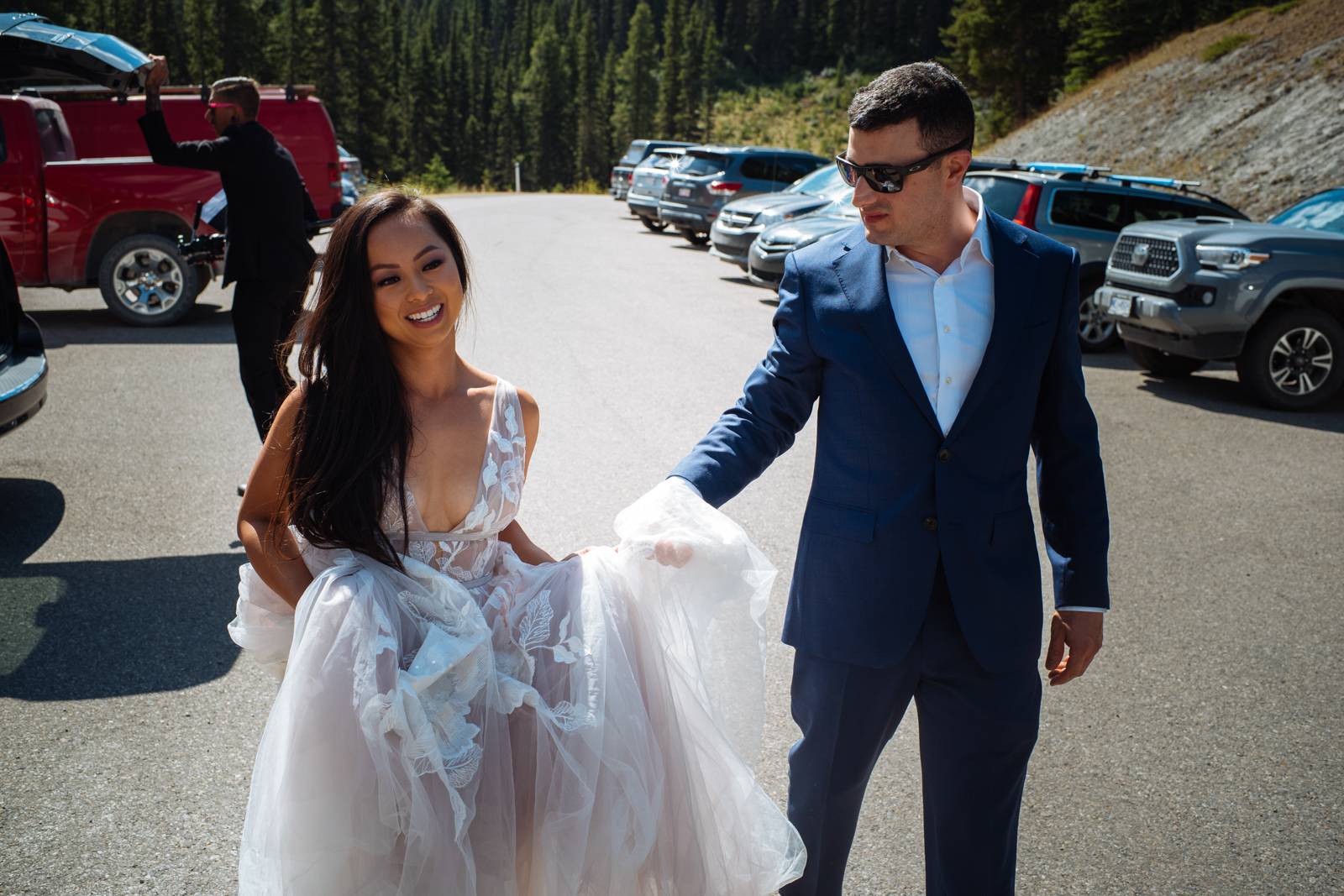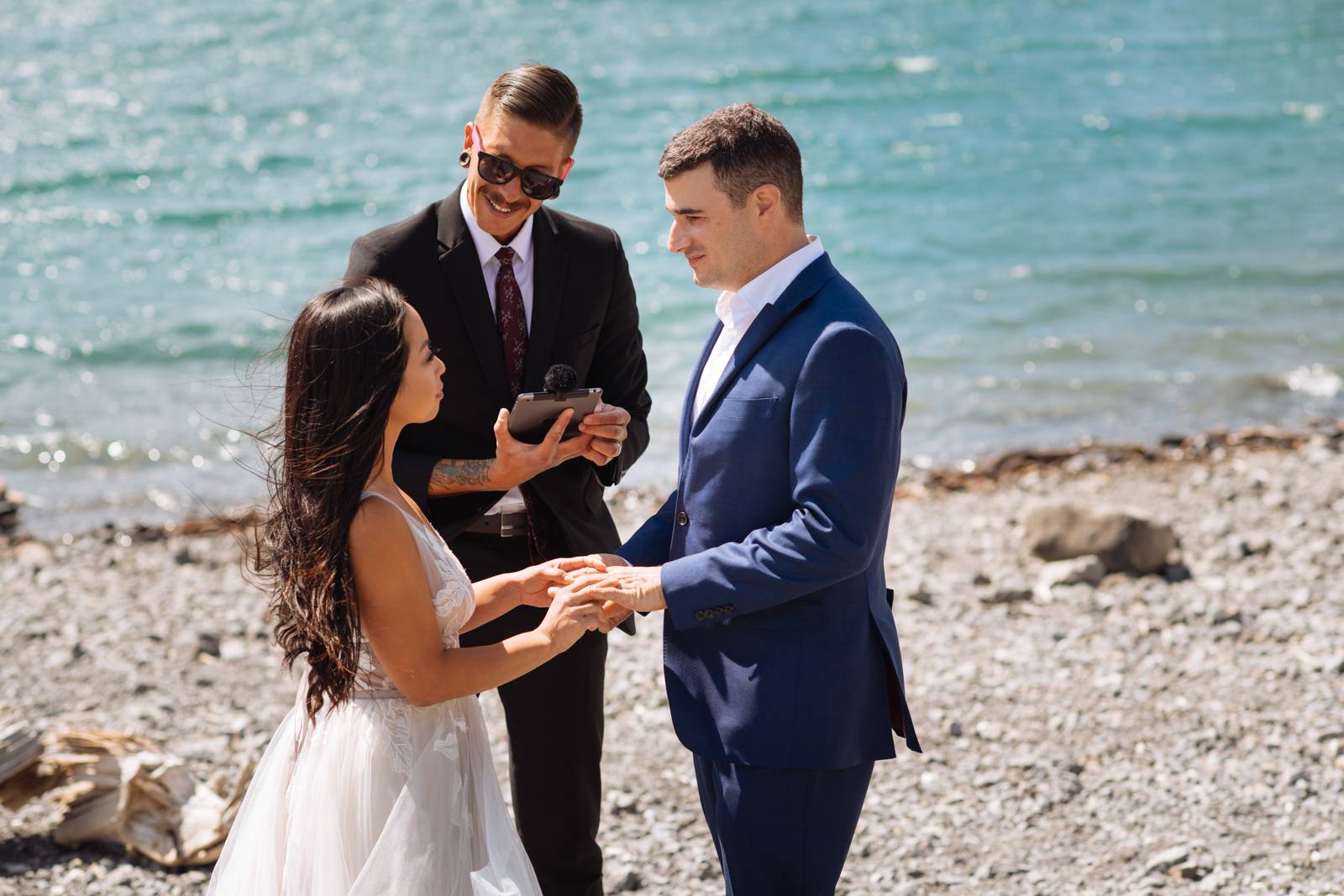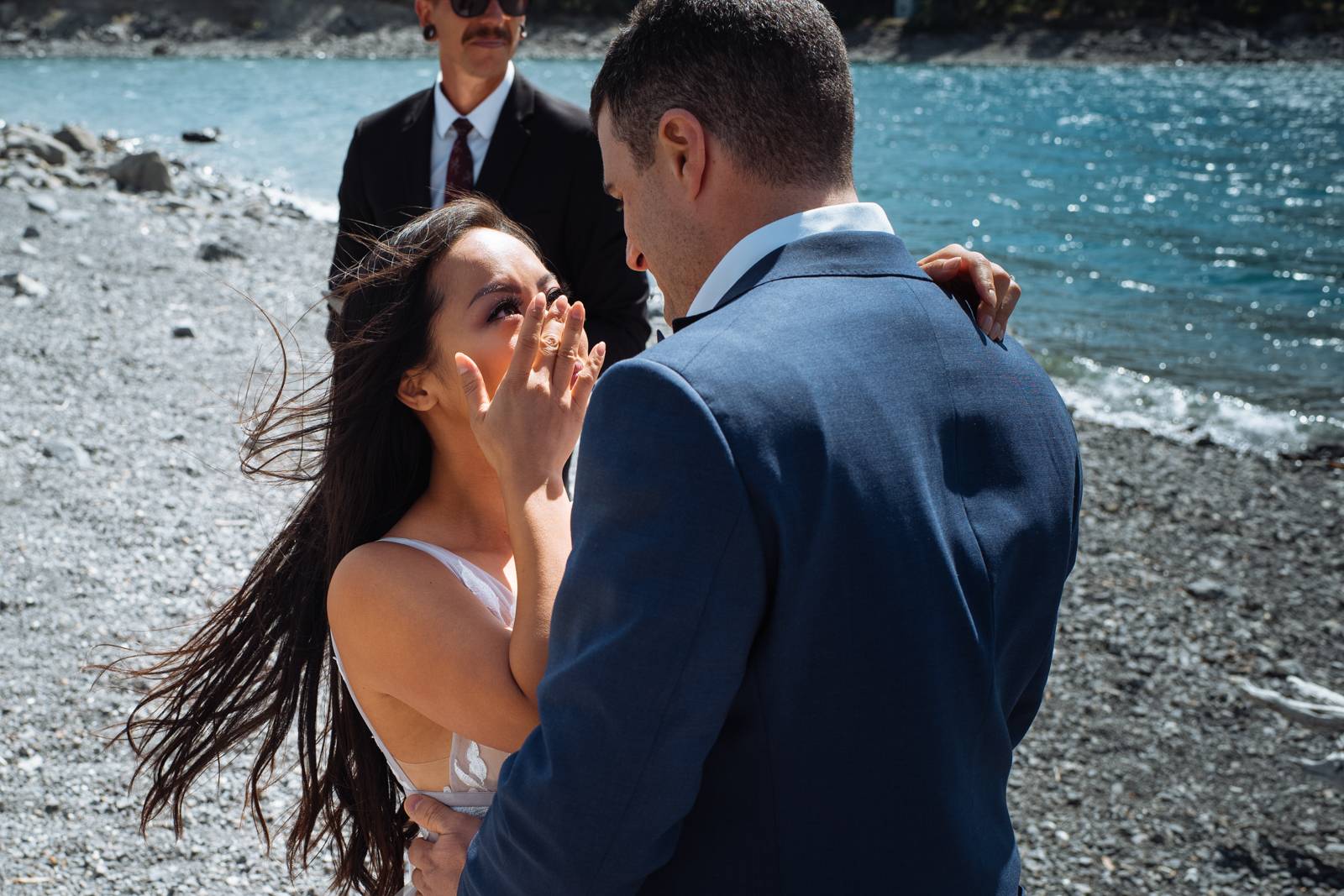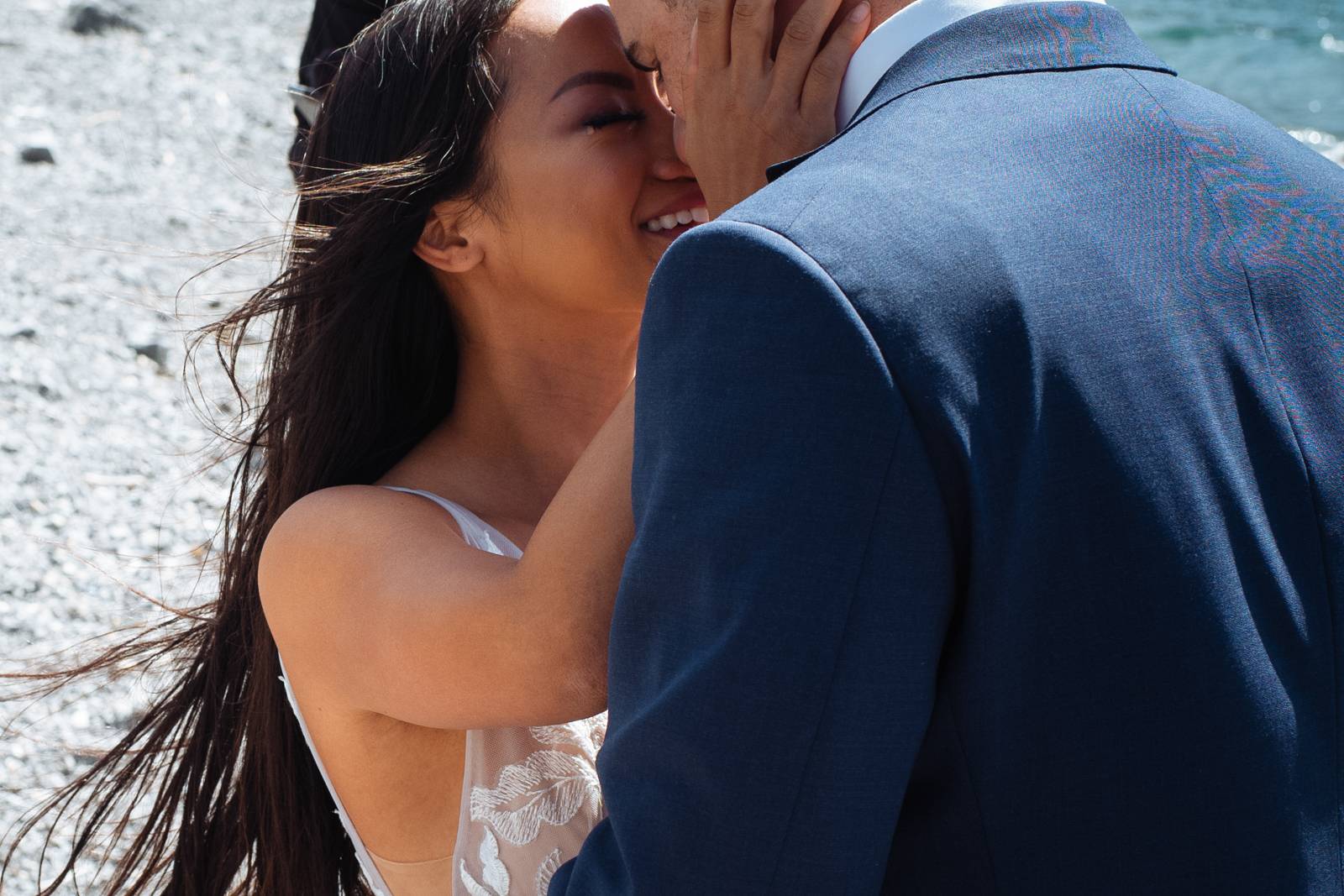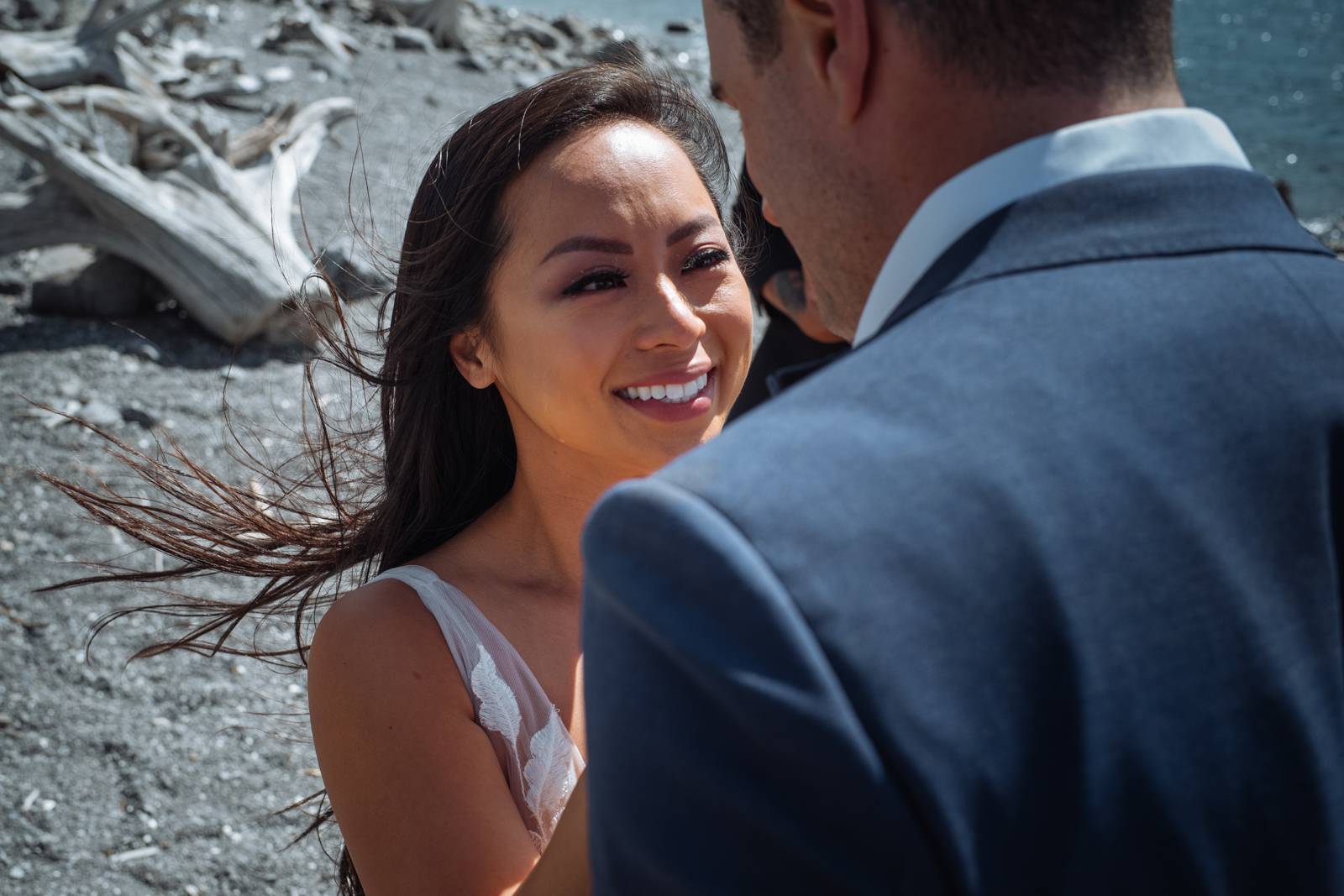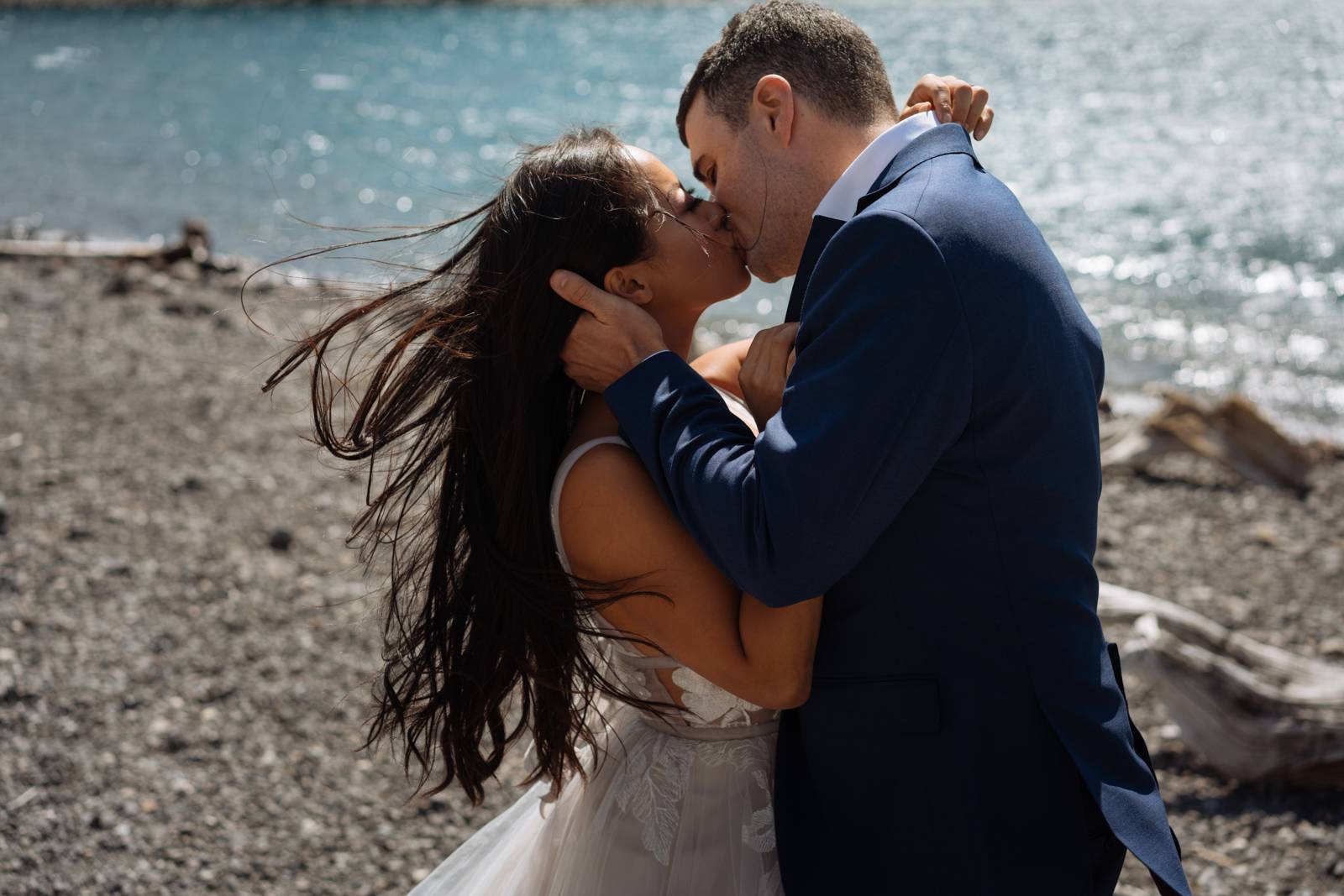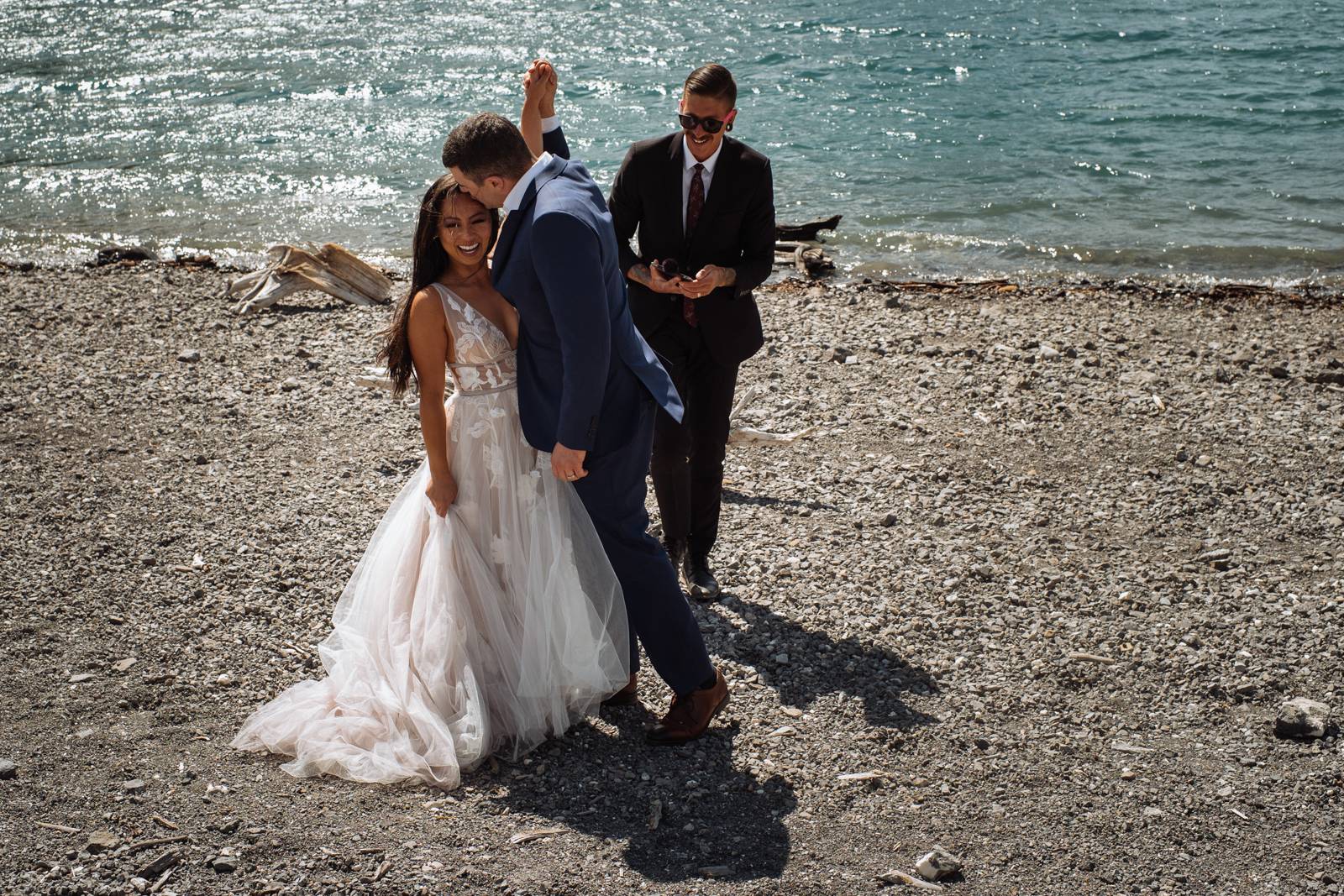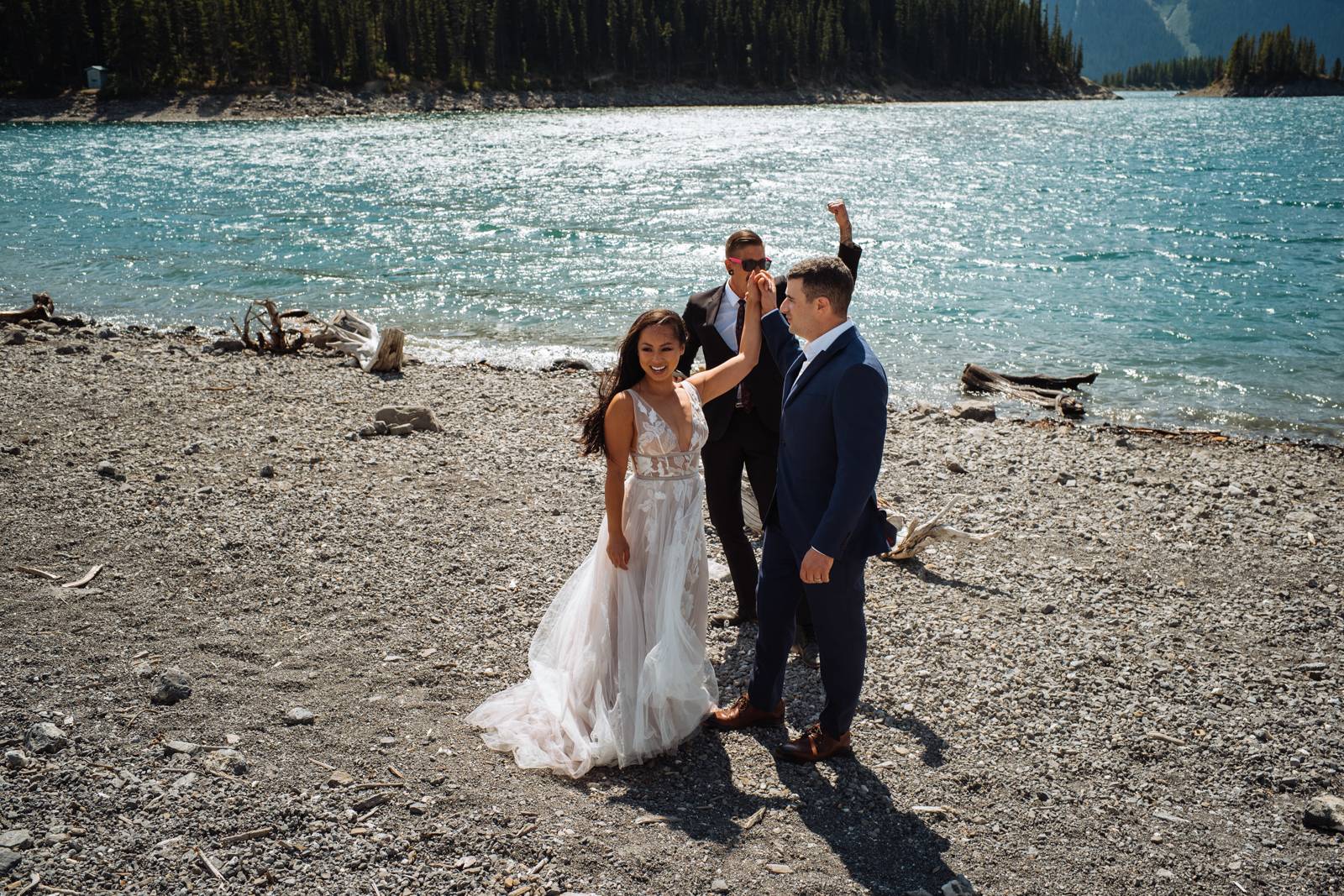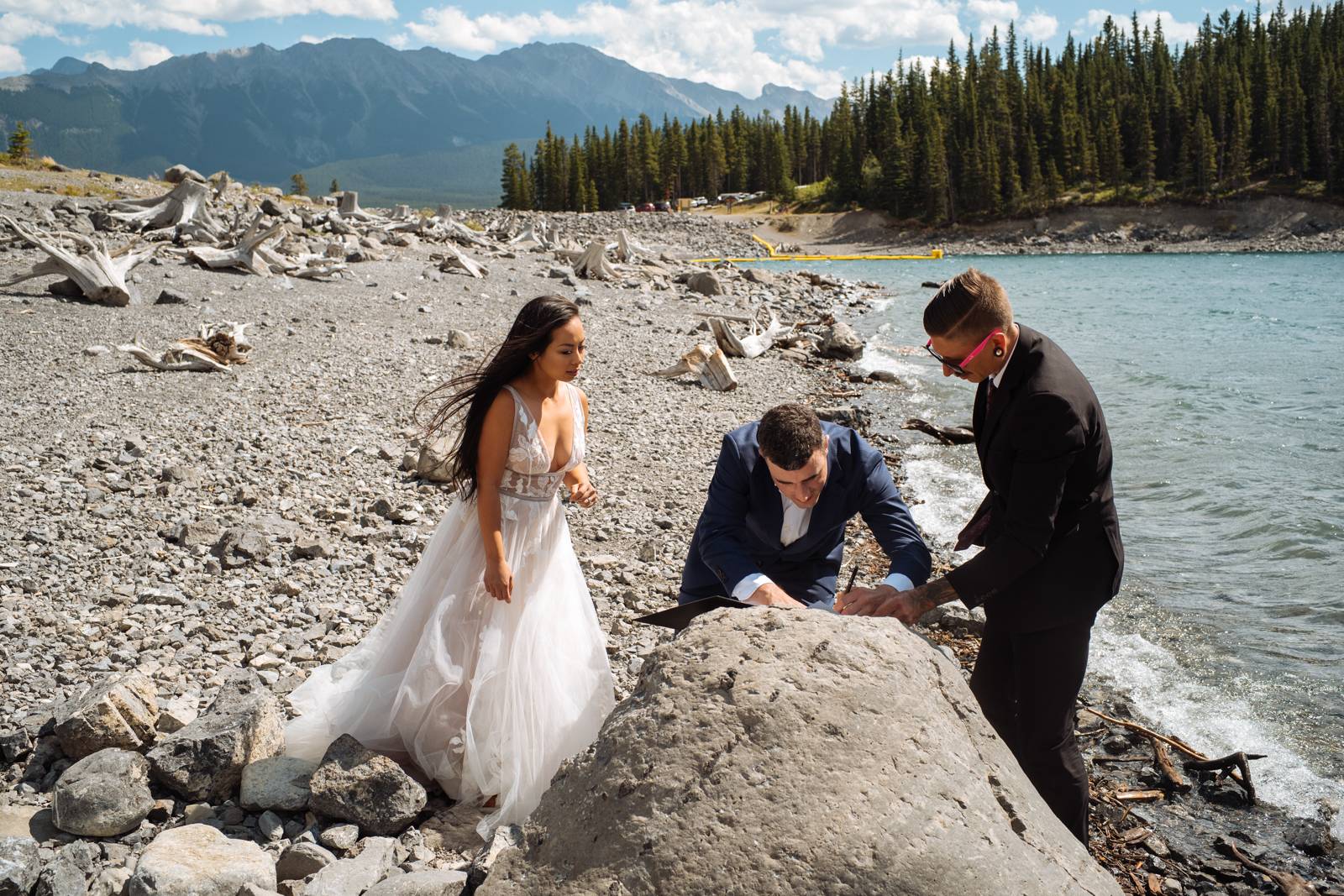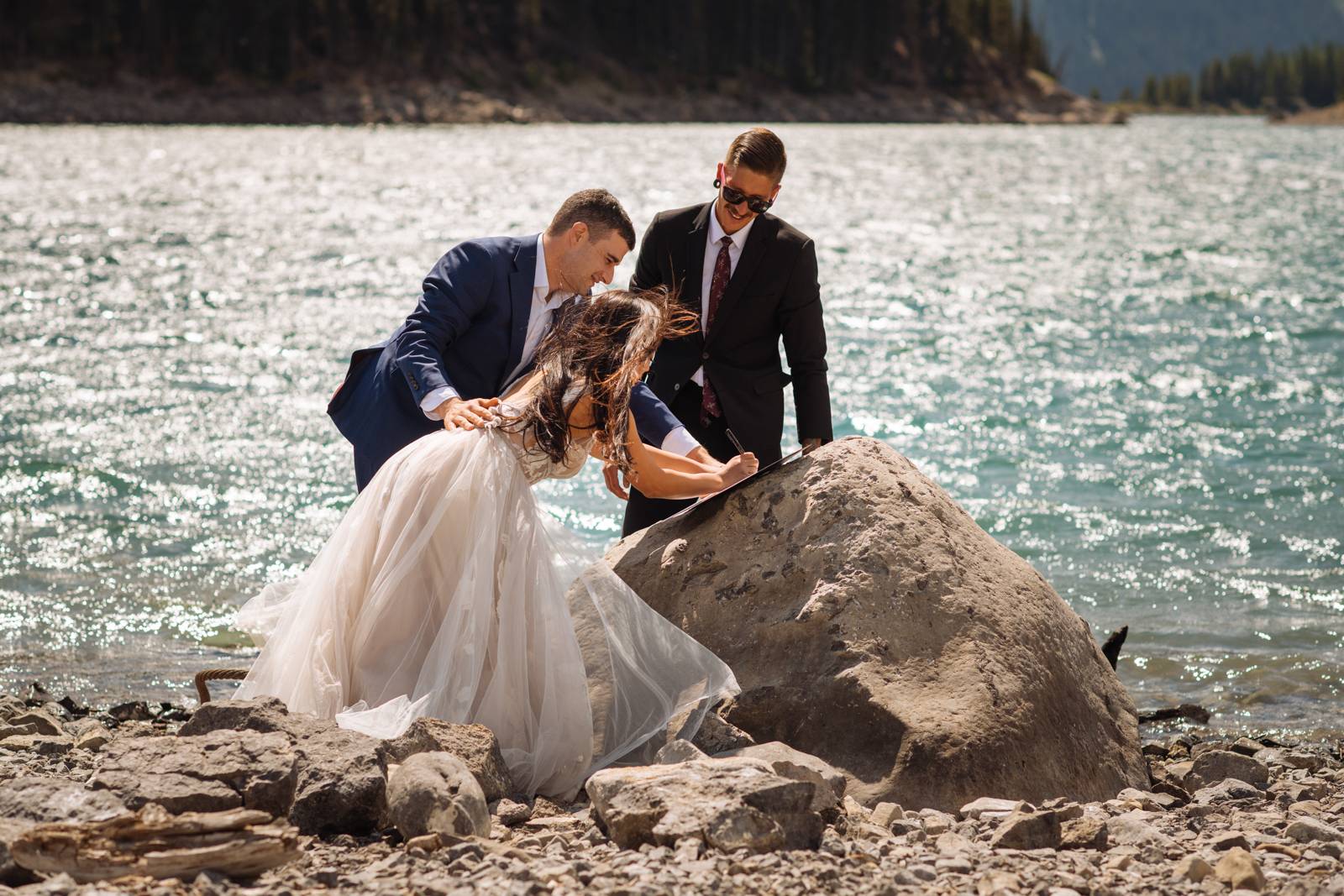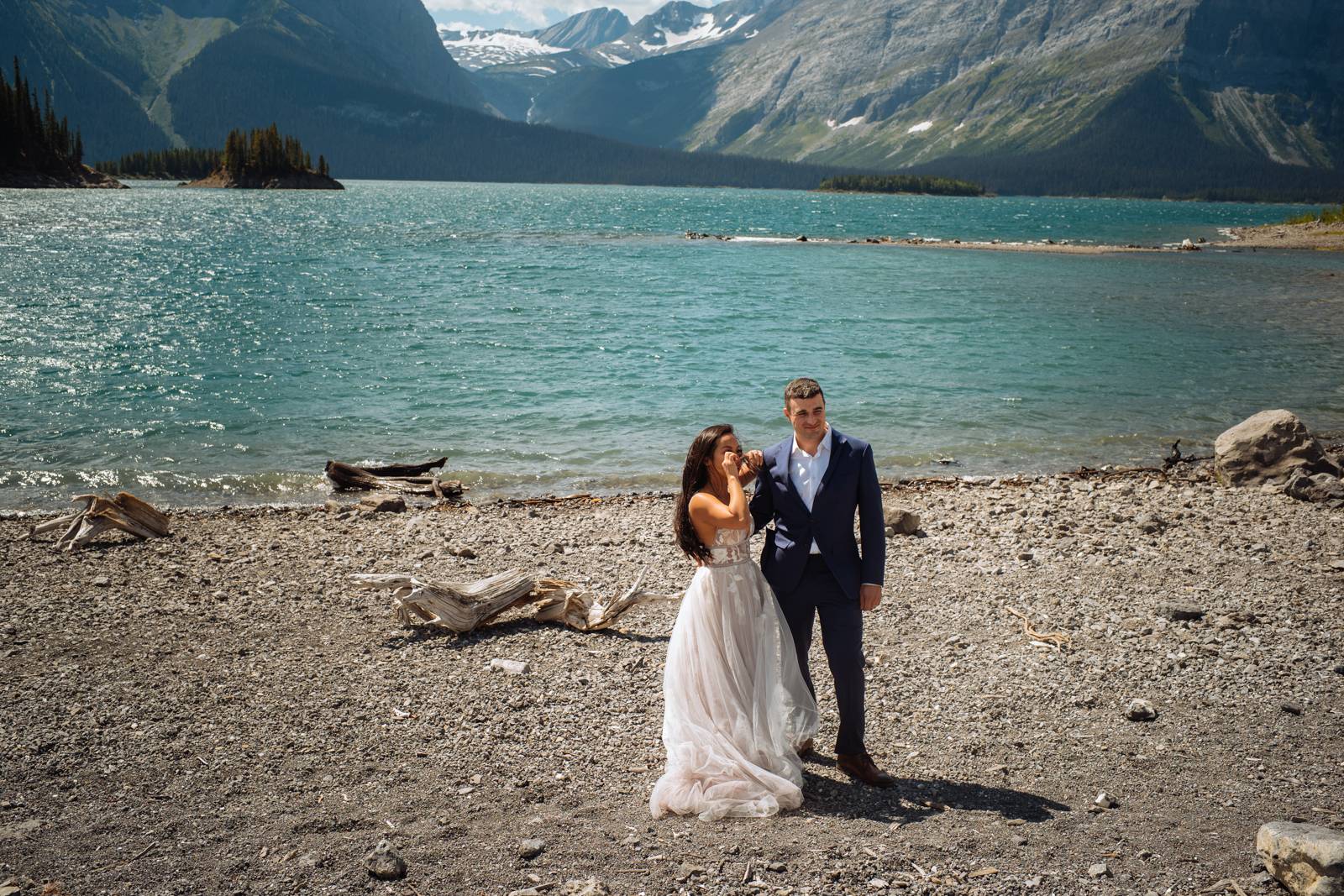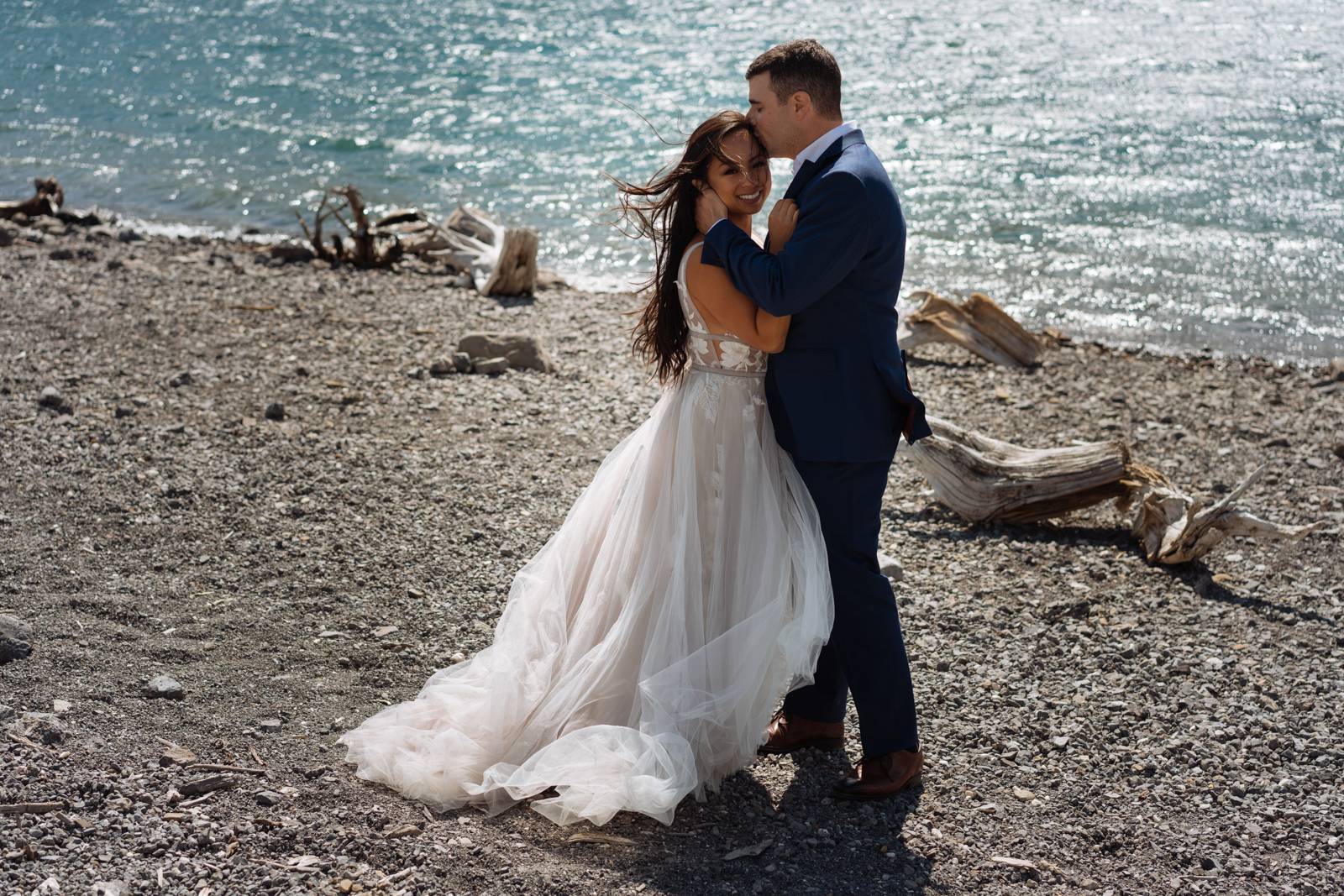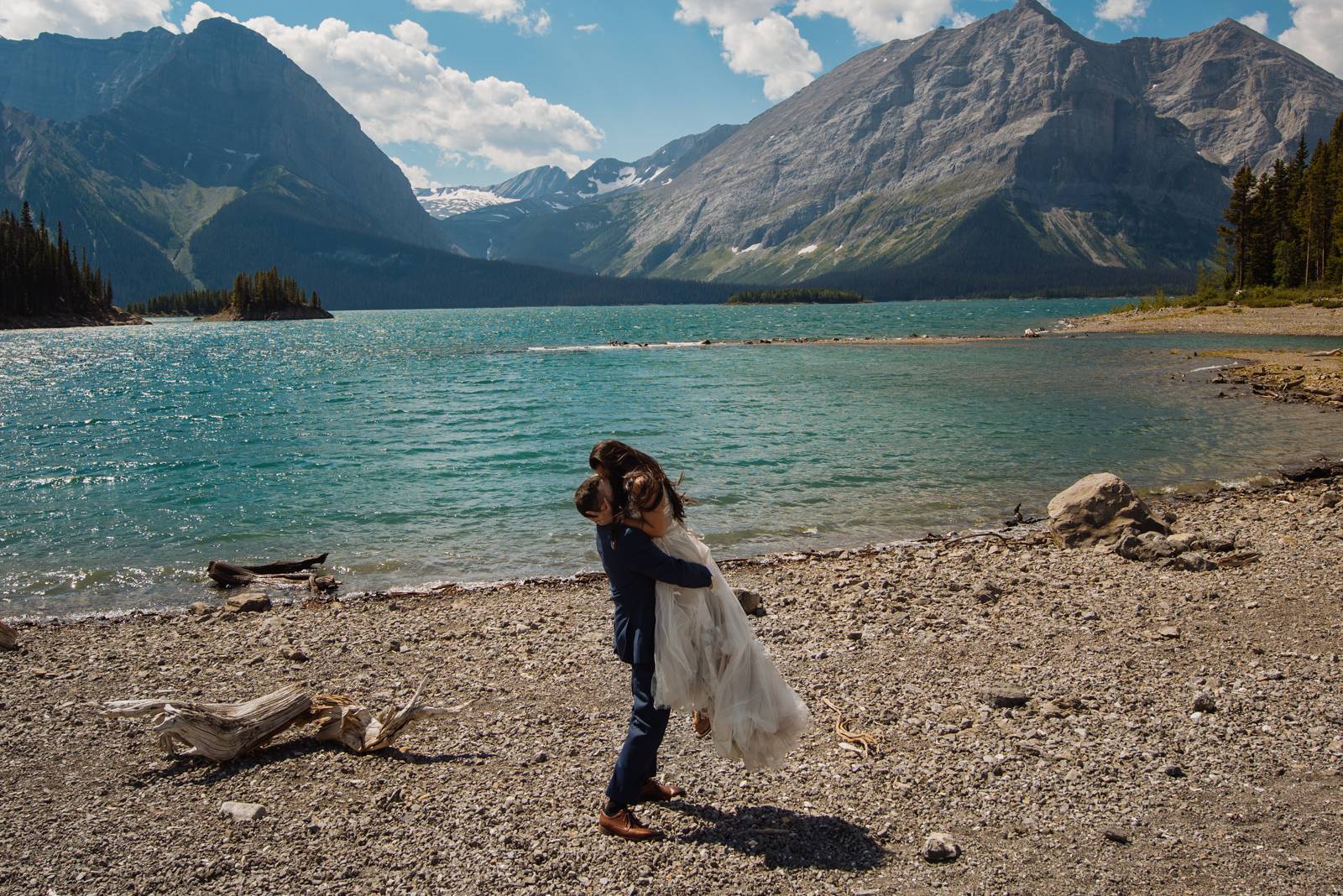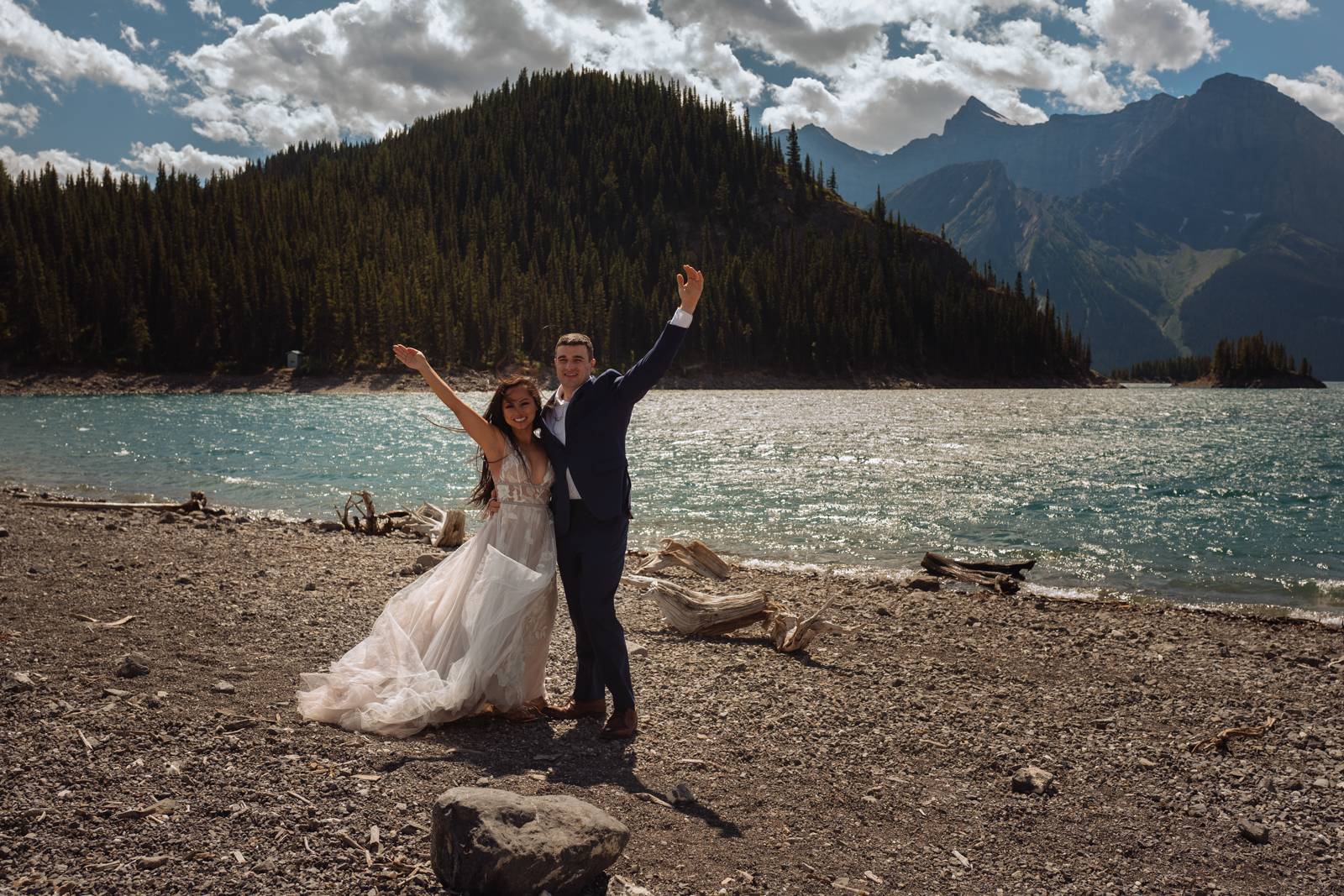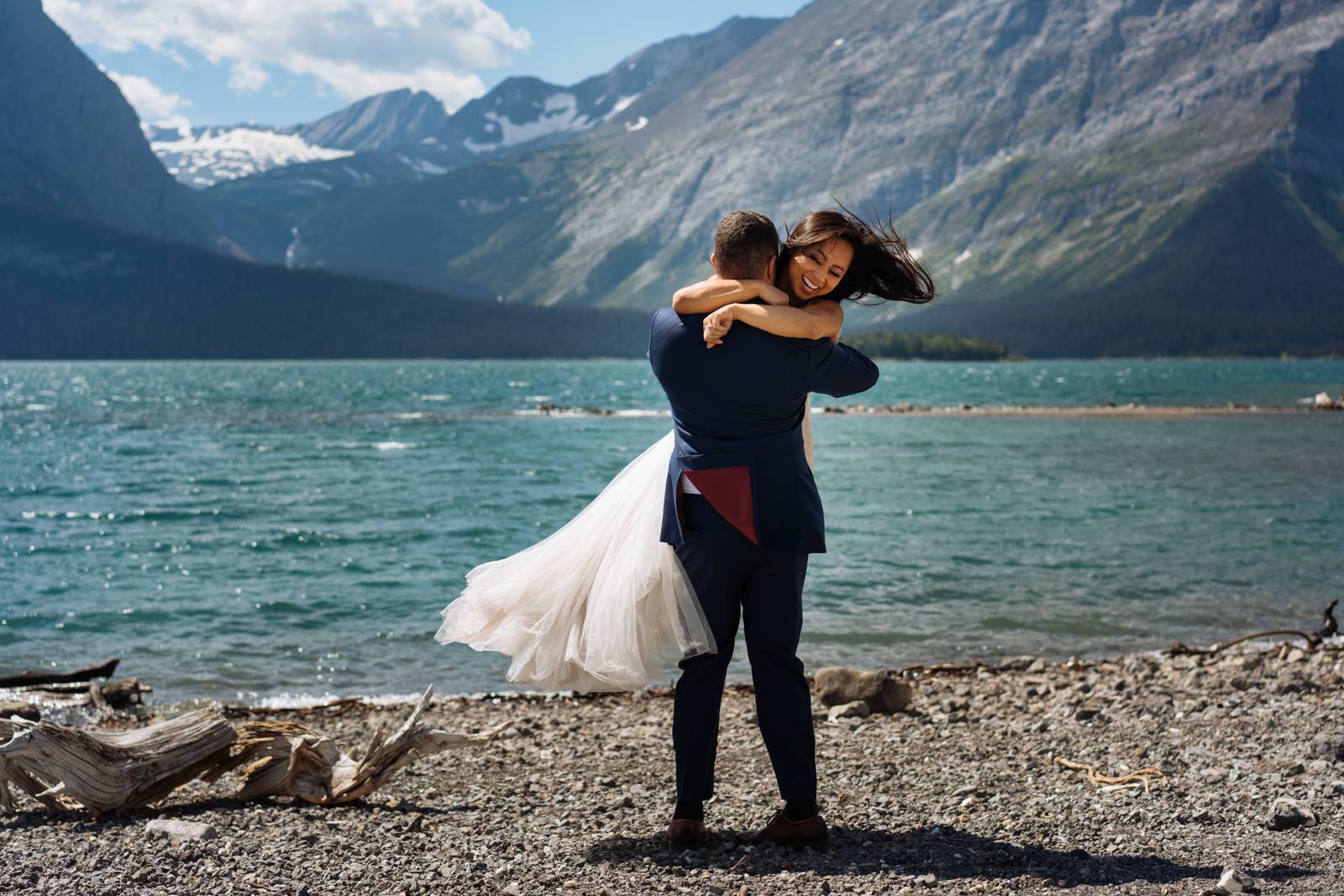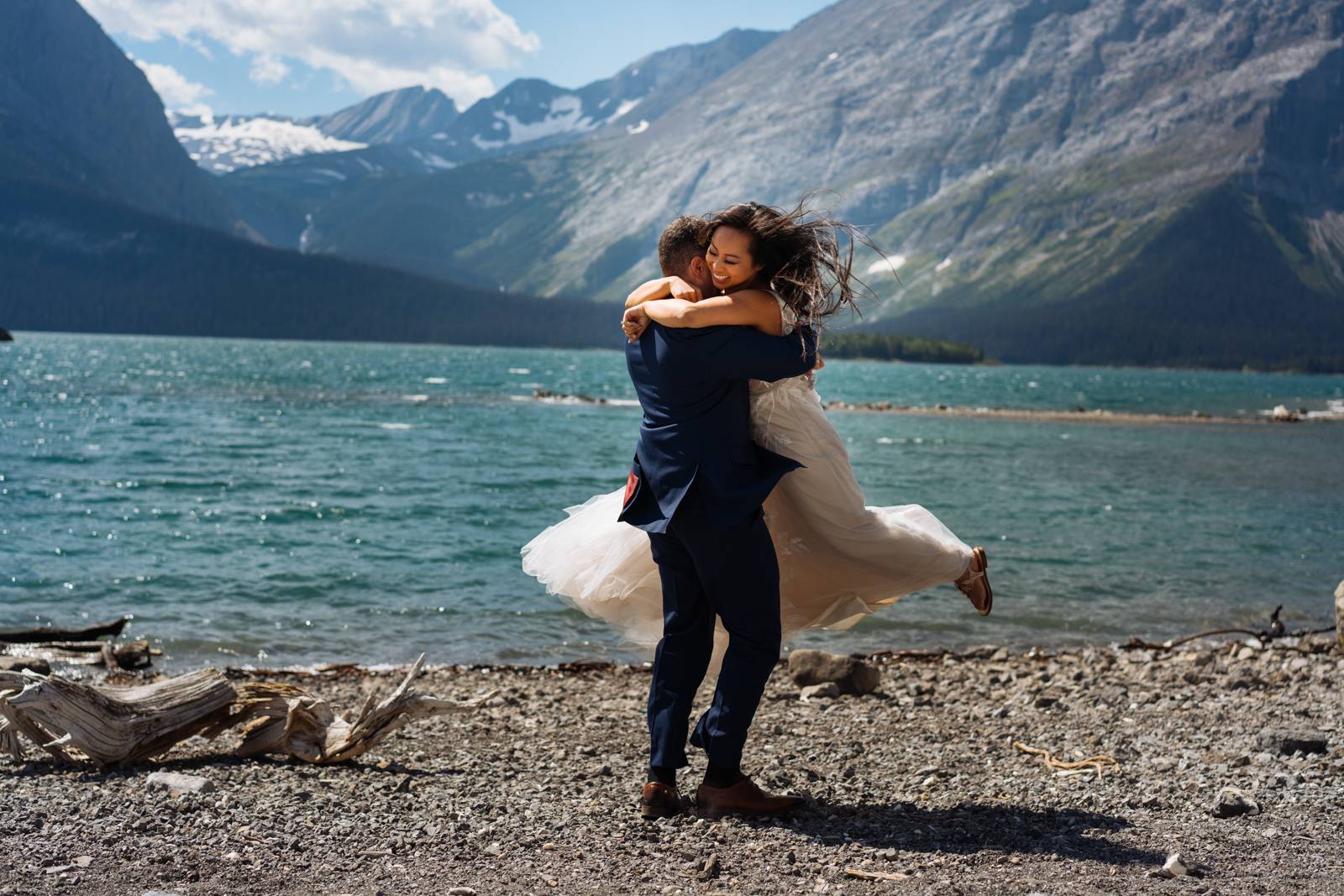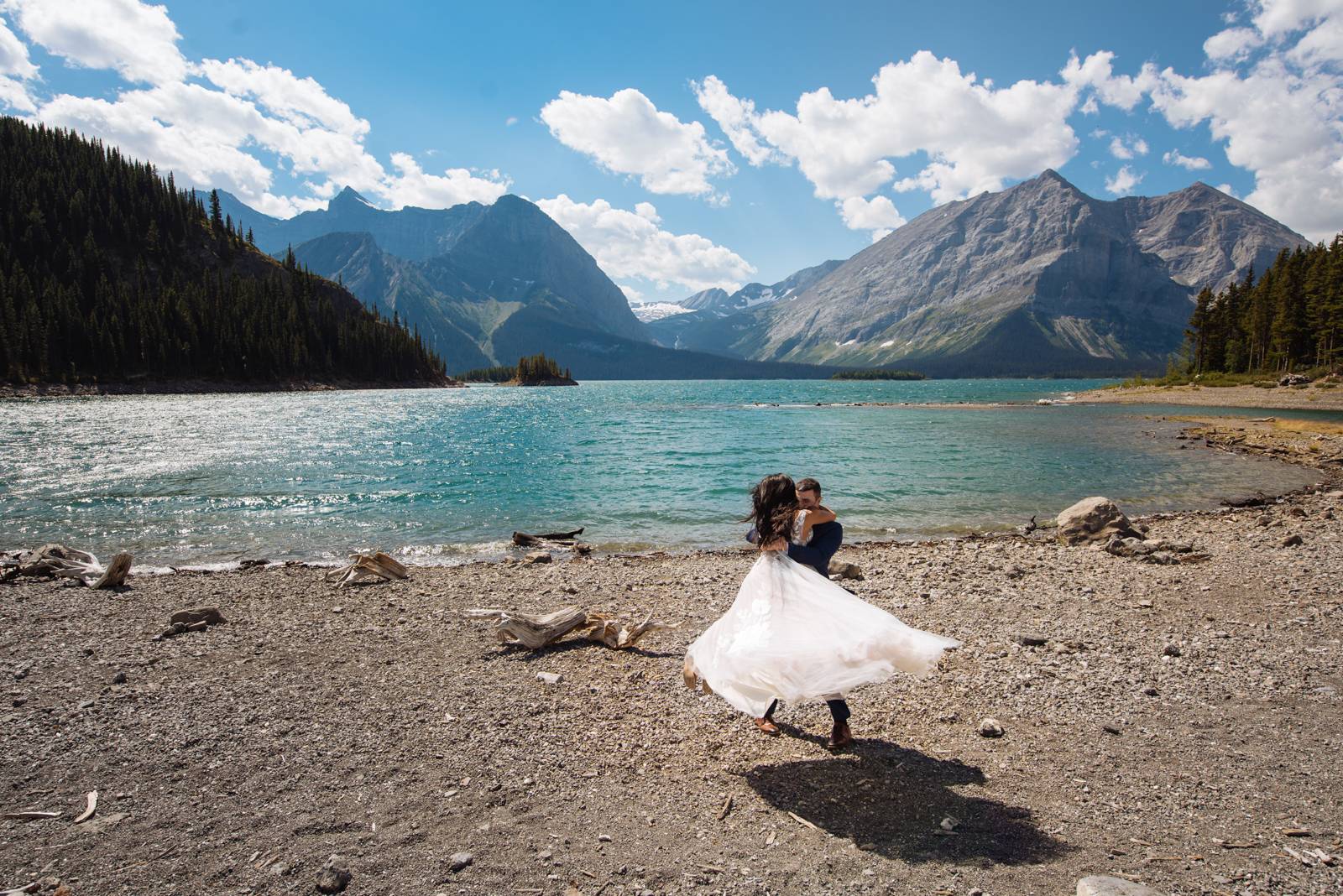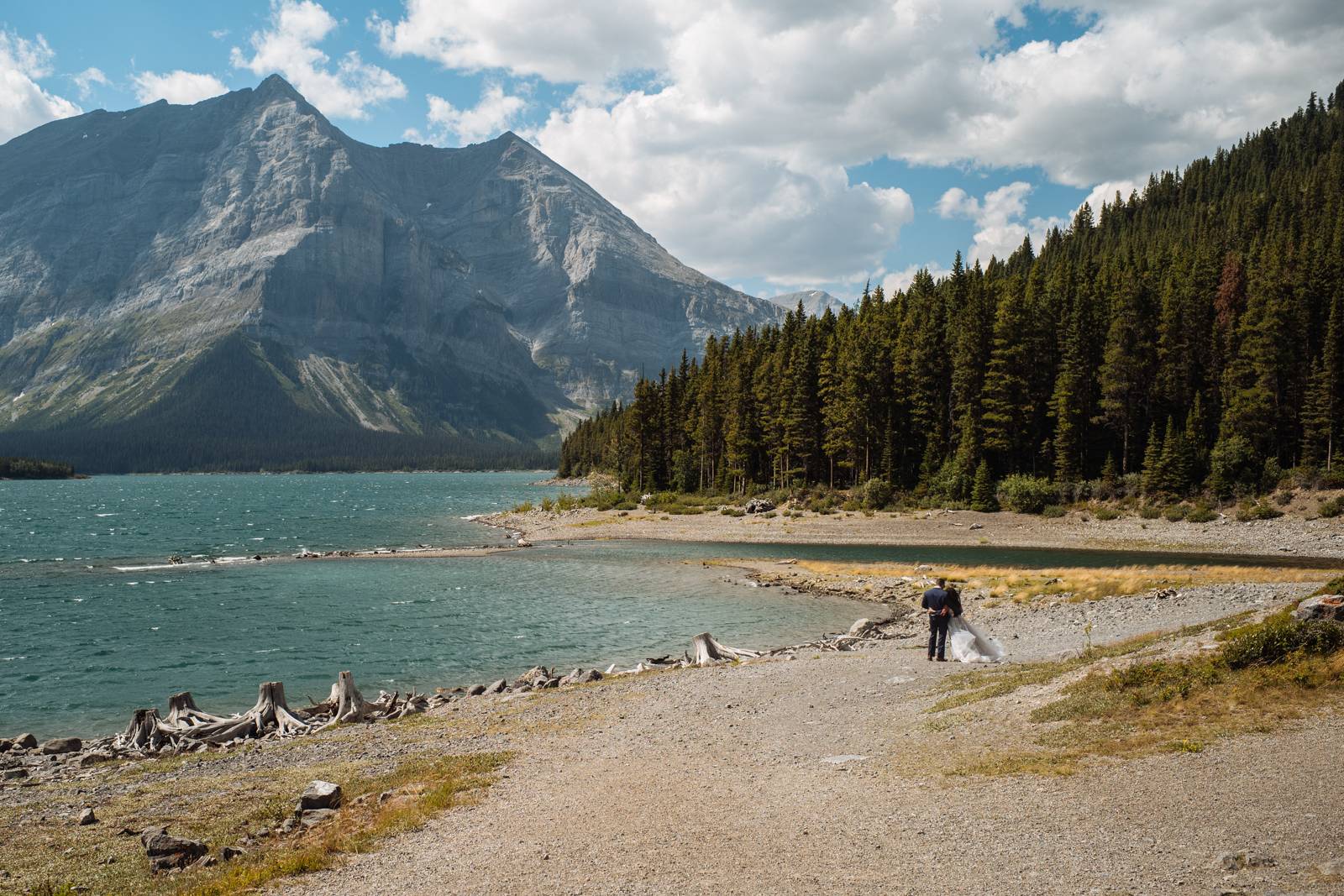 We are Dorota and Marcin, Kananaskis elopement and wedding photographers taking stunning sunrise mountains photos.
Our work is best described as documentary photography that captures candid moments and artistic portraits during the wedding day.
We also captures couples love in the natural beauty of the Canadian Rocky Mountains.