Dan and Chenxi love the mountains. They always dreamed of having their wedding photos in the Rockies during the fall.
Banff adventures in fall
Dan and Chenxi love adventures so they agreed without hesitation to go on a night hike to take wedding photos during the sunrise. Fall is favourite time of year in Banff National Park. The weather is perfect for ideal hiking condition
Sunrise wedding photography in Banff National Park
Canadian Rockies have a lot of breathtaking trails.
We decided to go to a location with beautiful larches. Banff National Park is famous for its beautiful larch trees. It took us about two hours to get there.
Larches and mountain view elopement
It was very important for us Banff photographers to photograph our couple during sunrise surrounded by orange larches and mountains.
We must admit that we were very lucky that day. The morning in the mountains was marvelous. We not only had a stunning sunrise, golden trees and mountain peaks but also a spectacular reflection in the lake.
We hope the elopement photos reflect the beauty of nature that four of us experienced.
Look at another breathtaking sunrise adventure -----> Sunrise hiking photo session in Kananaskis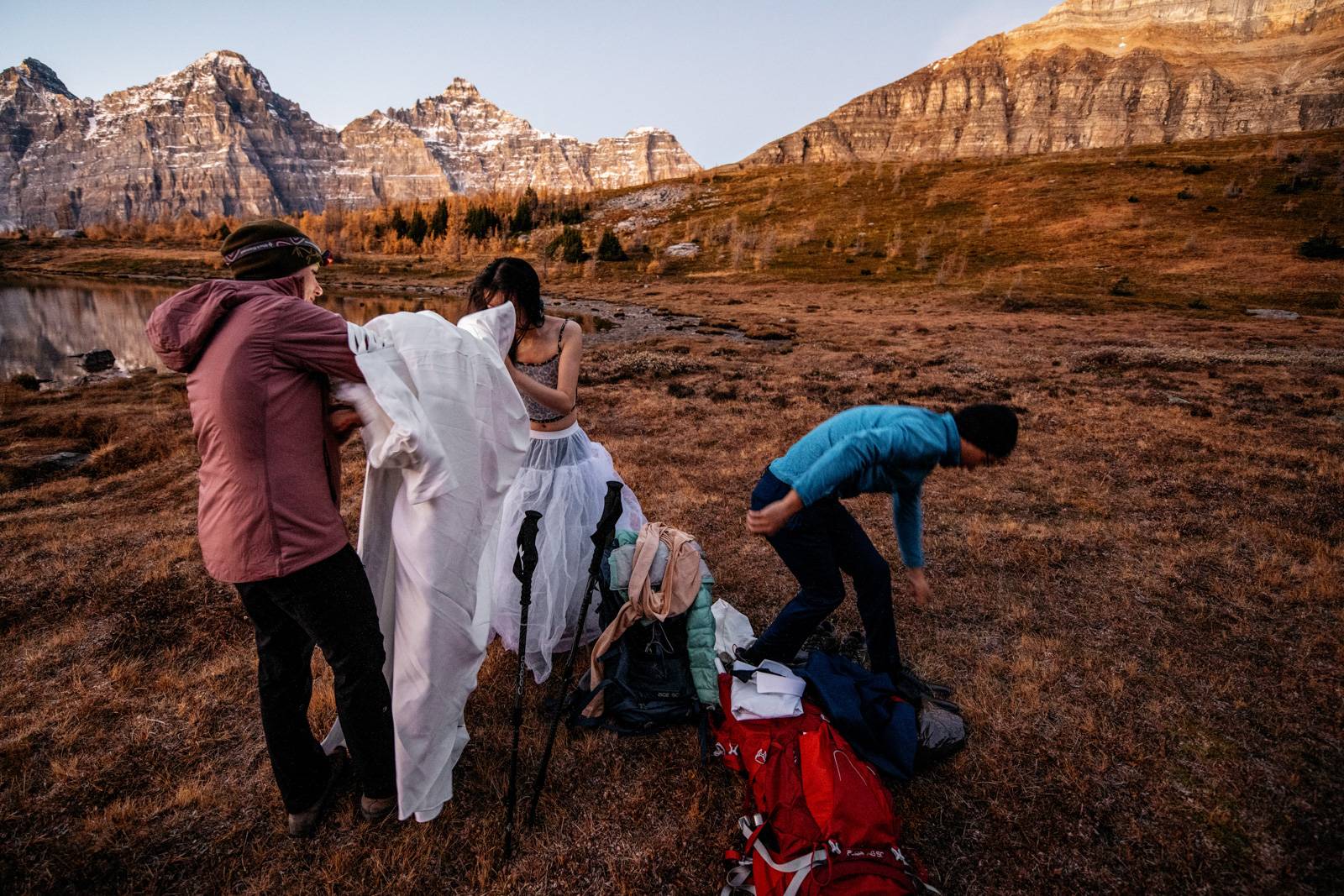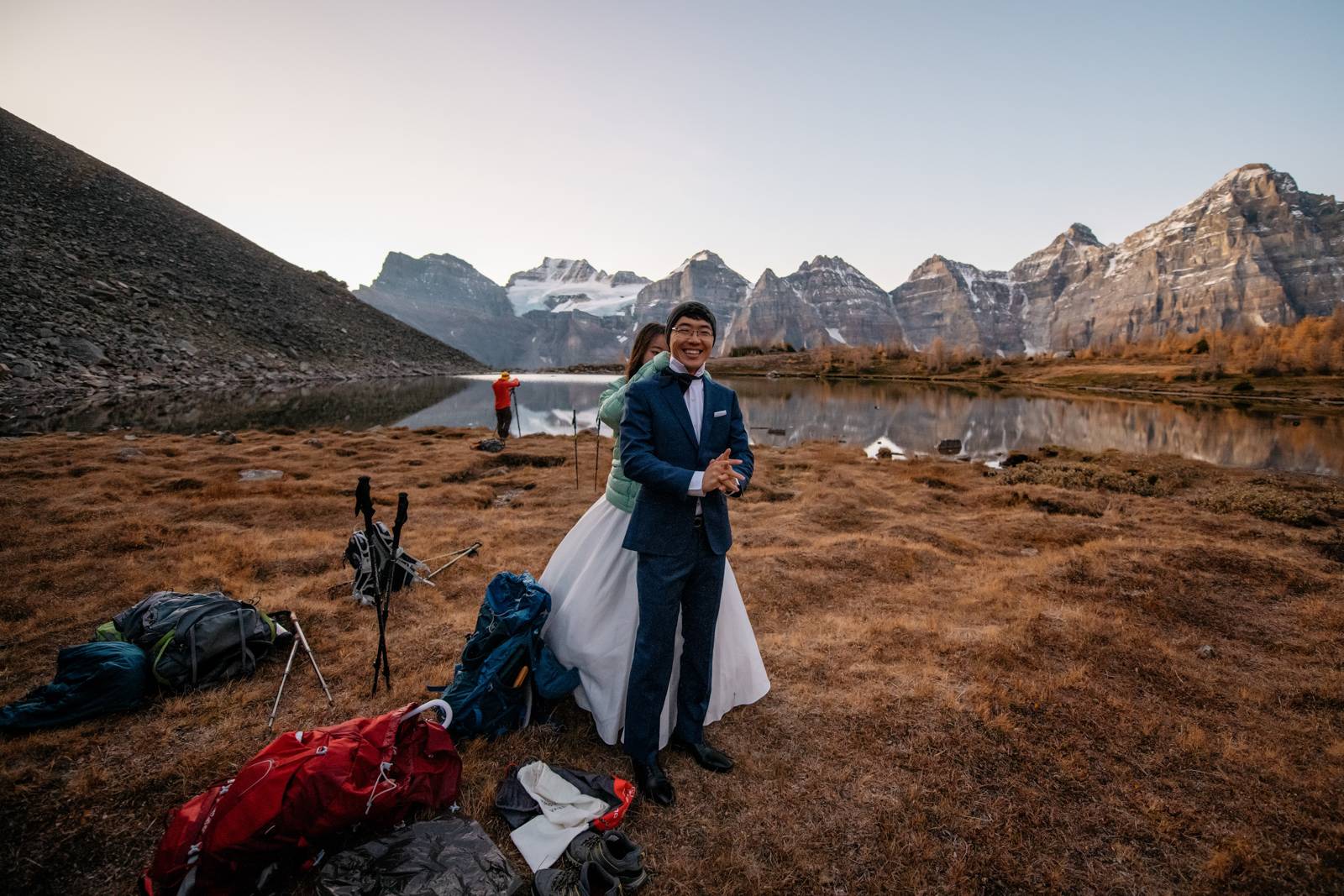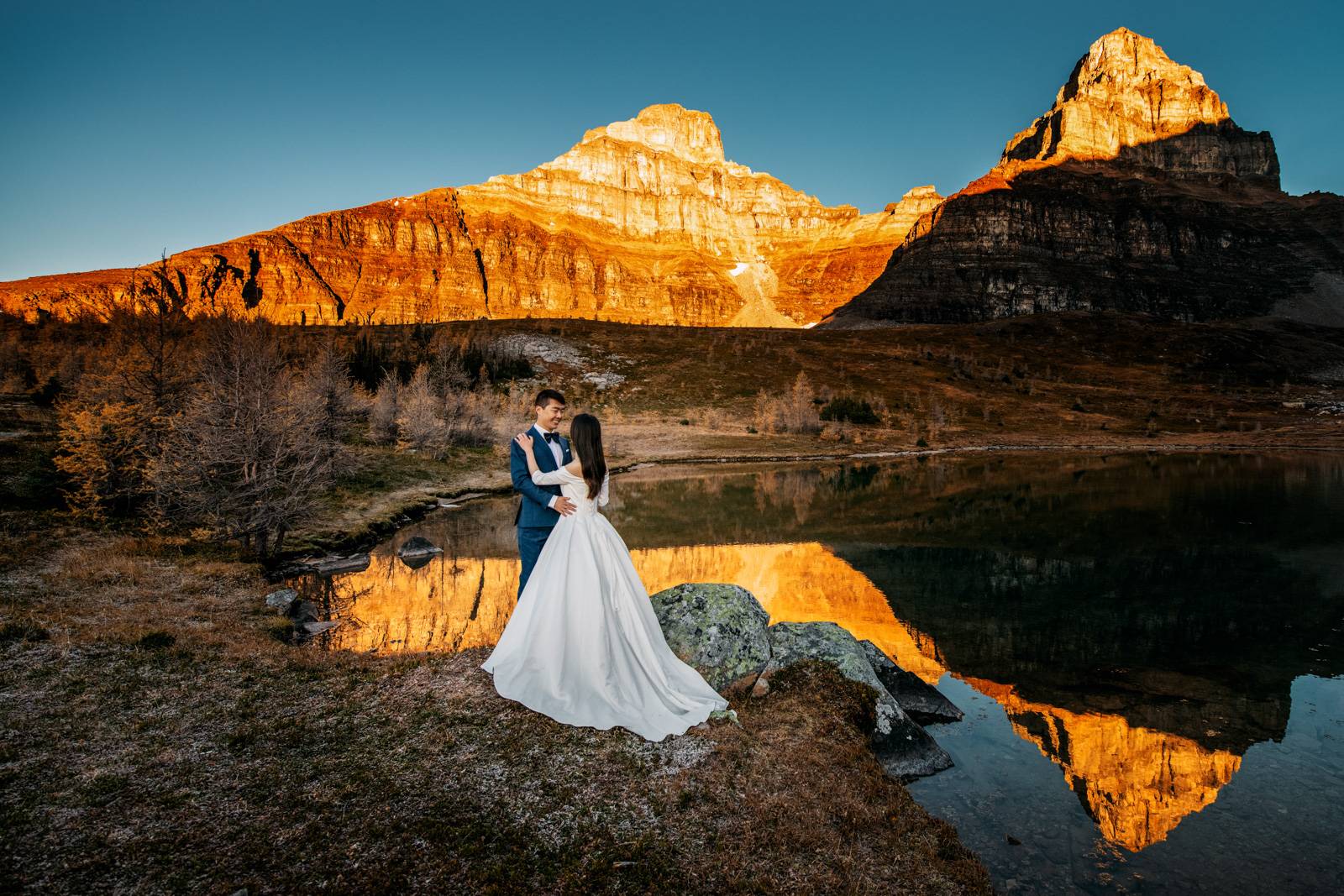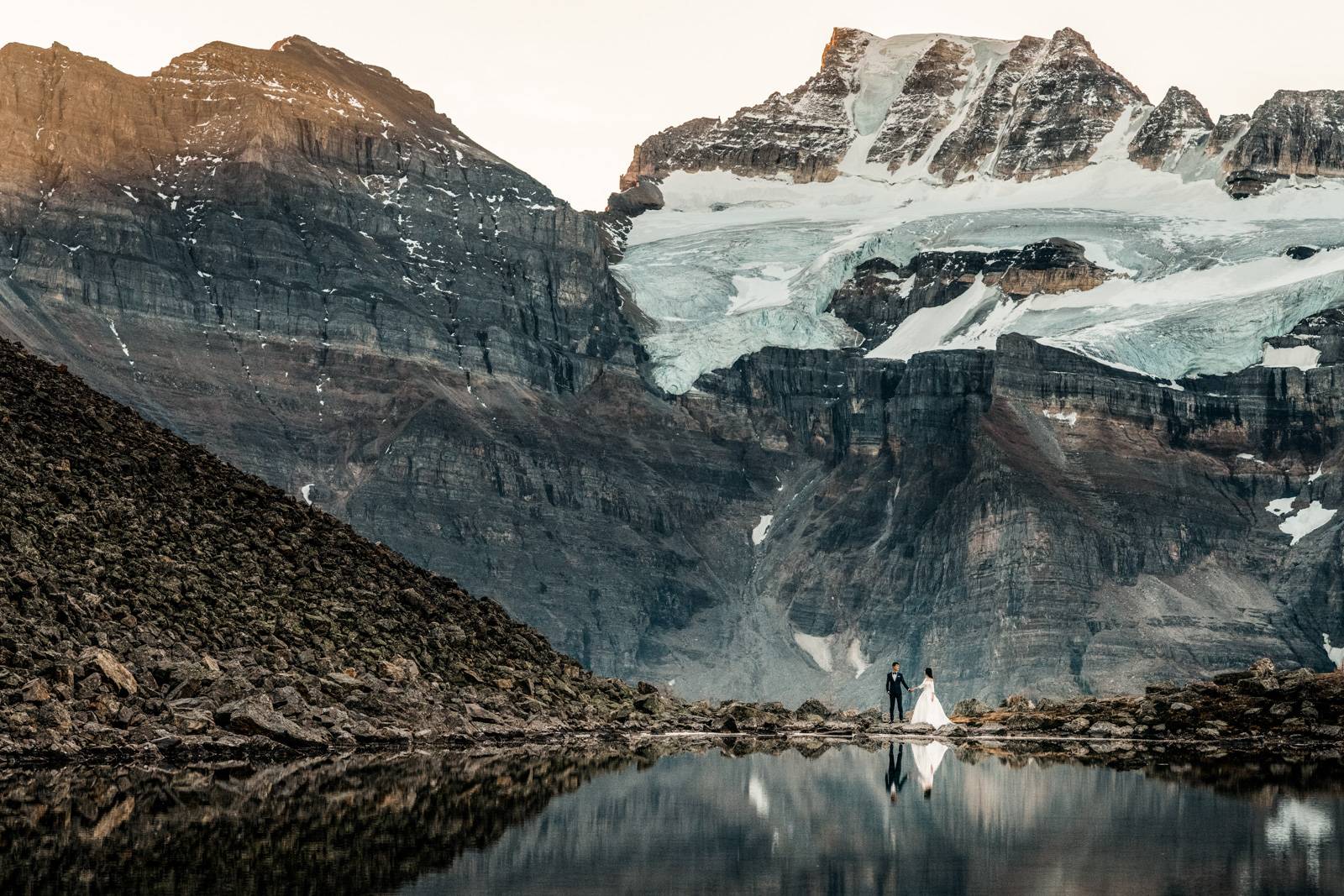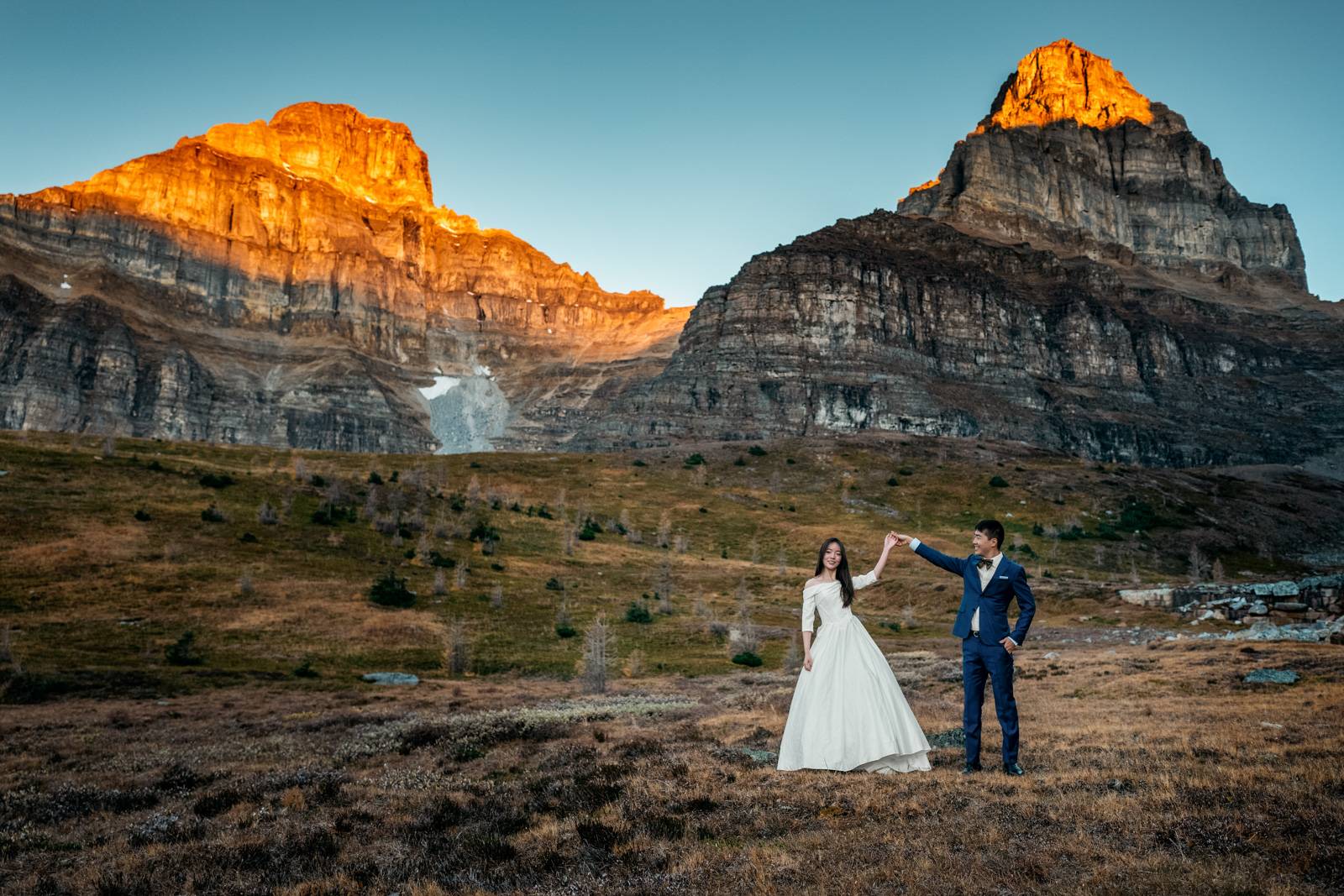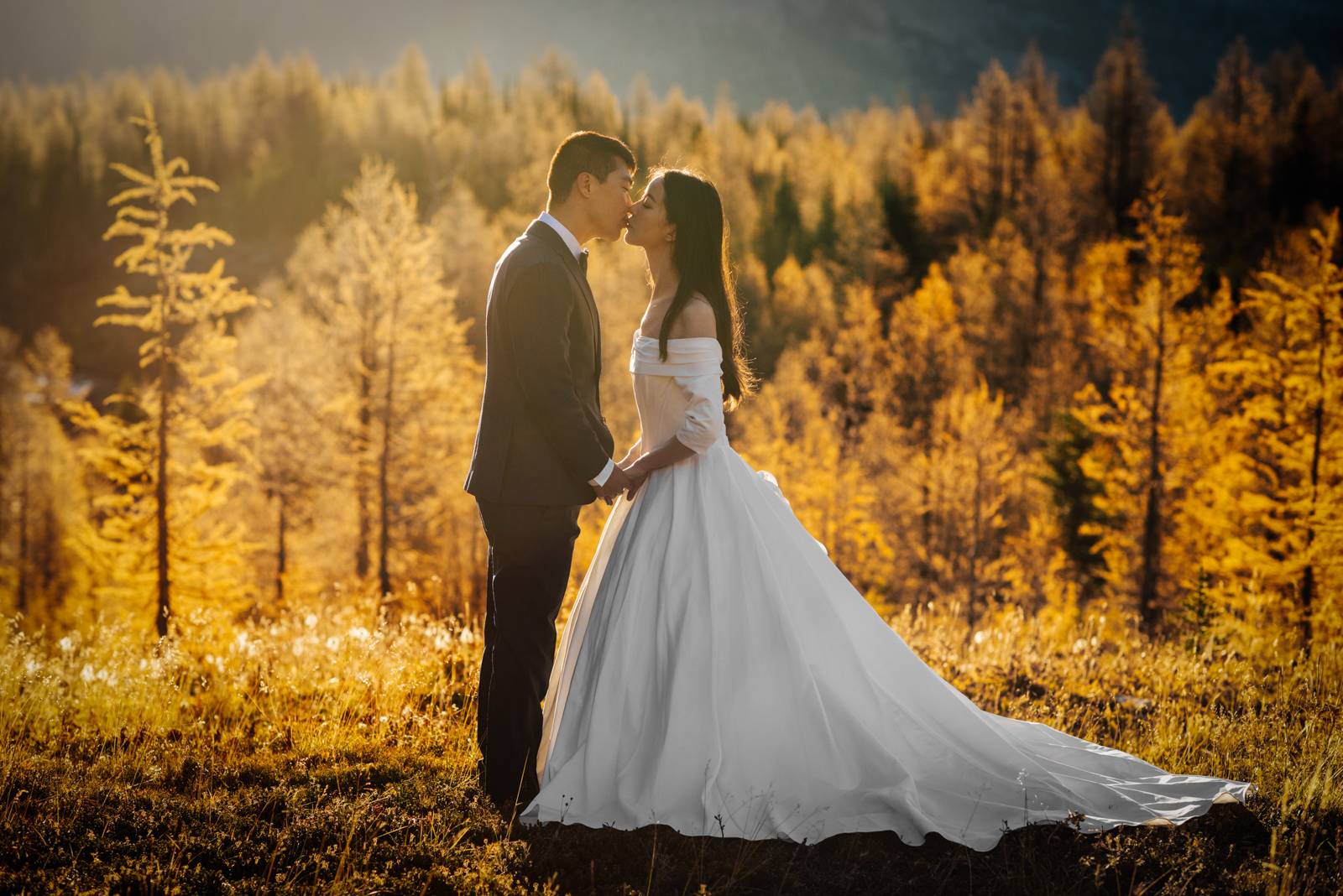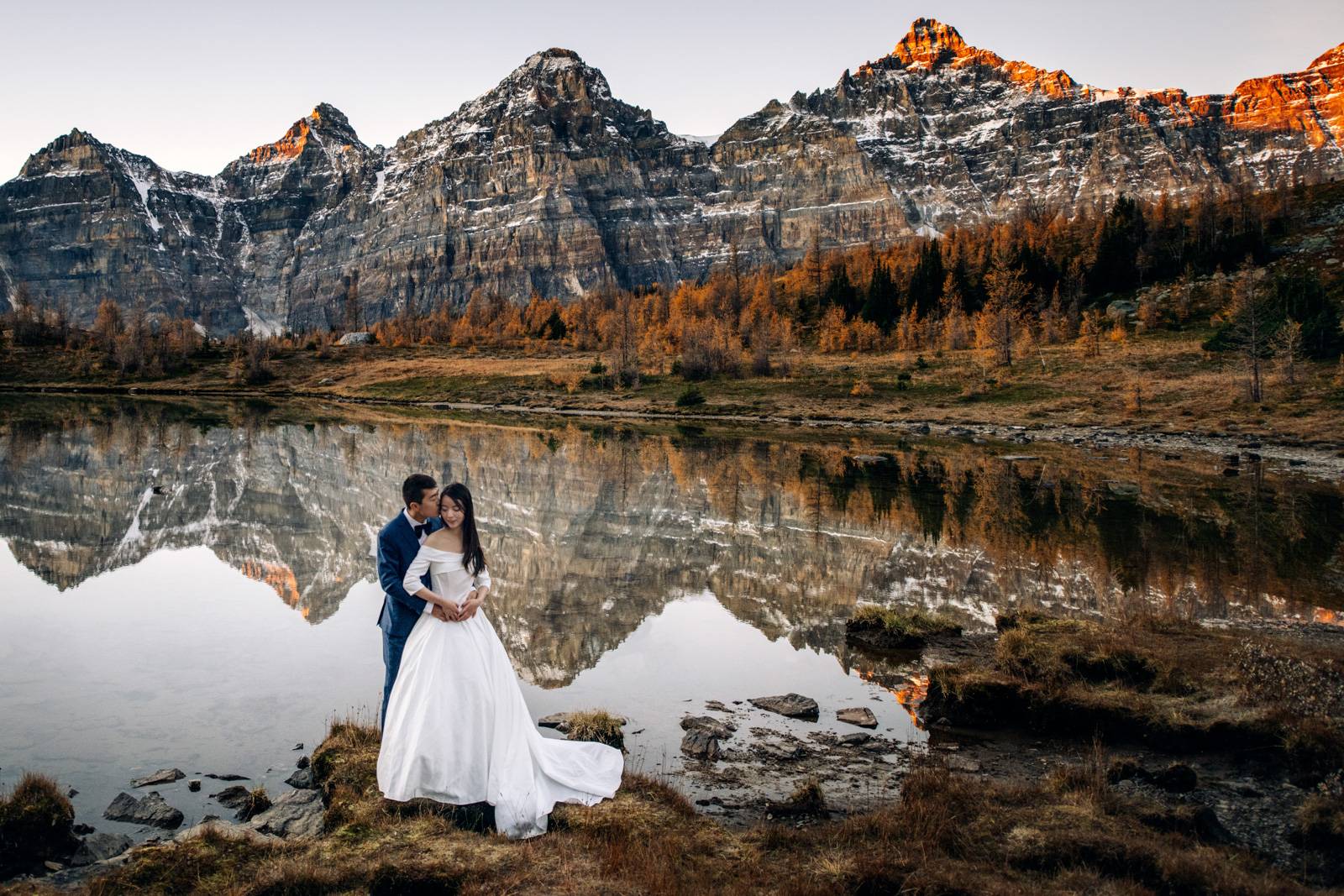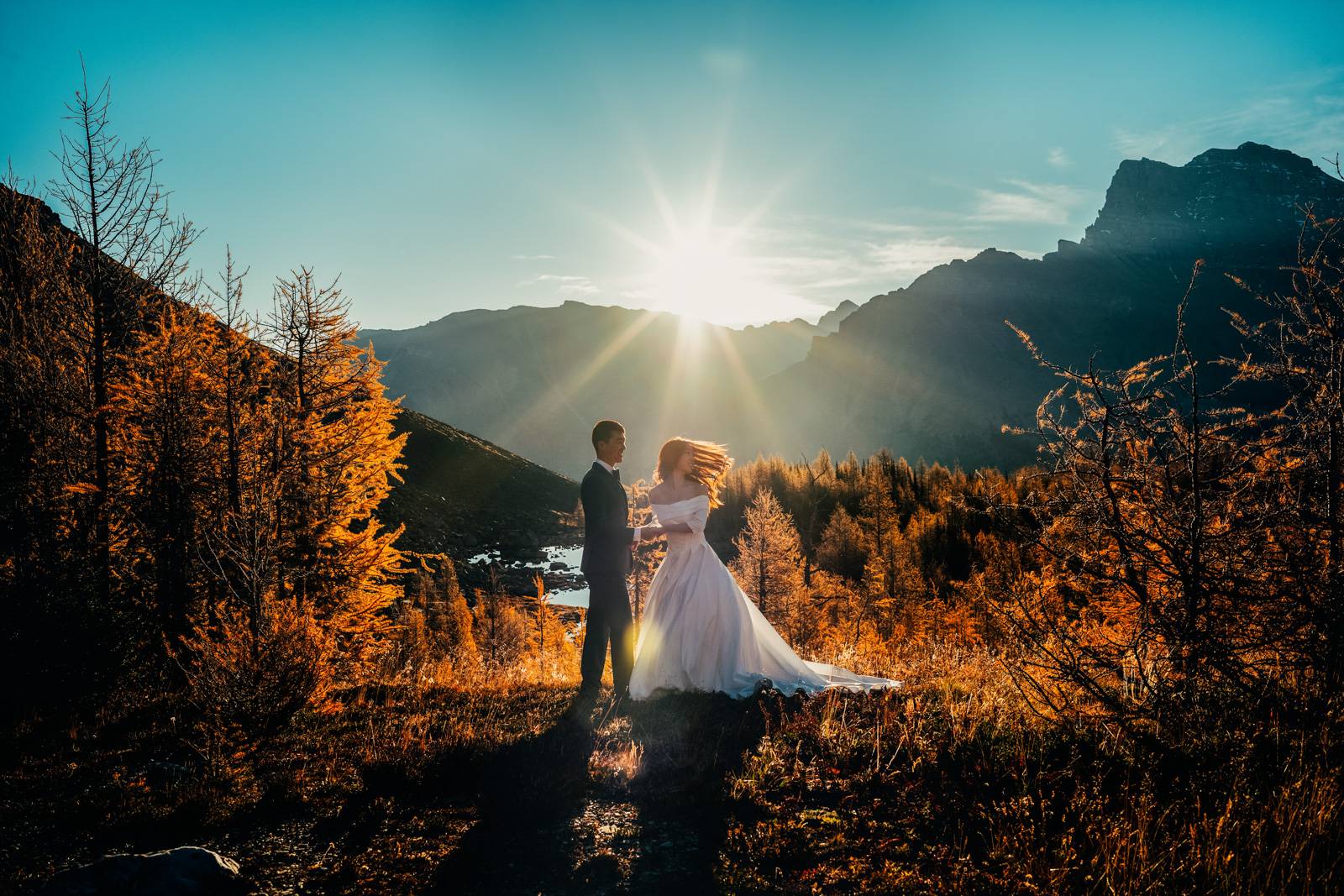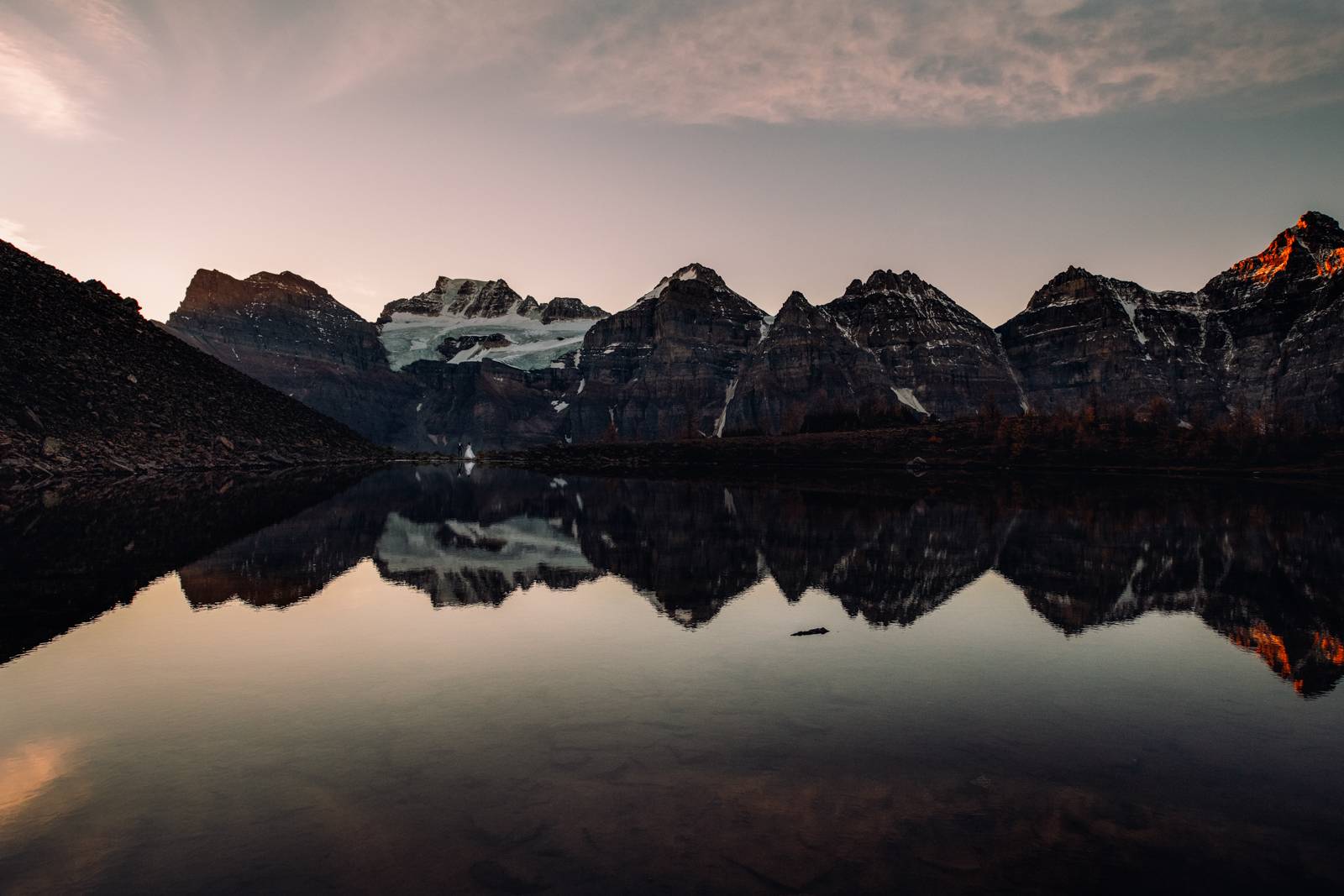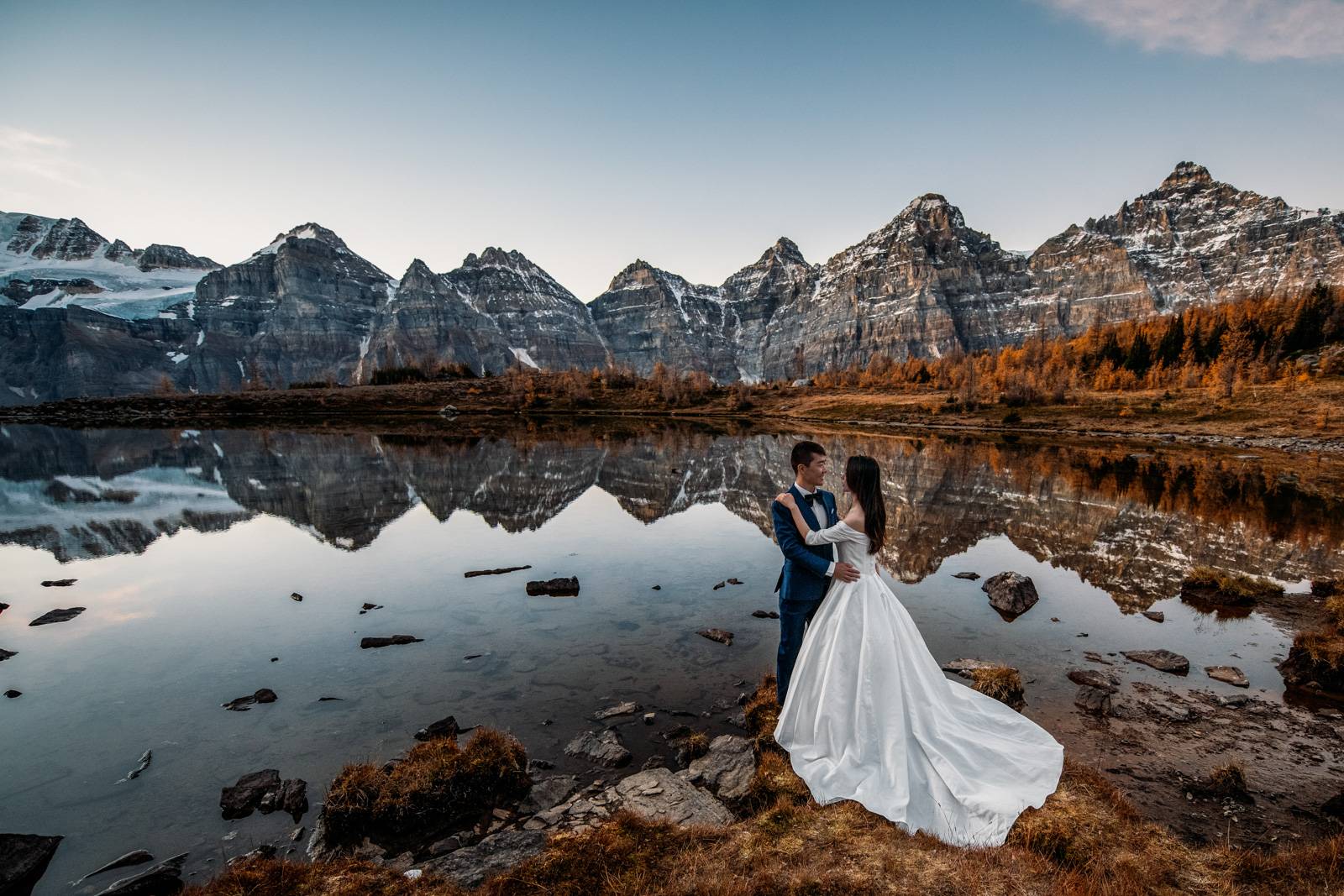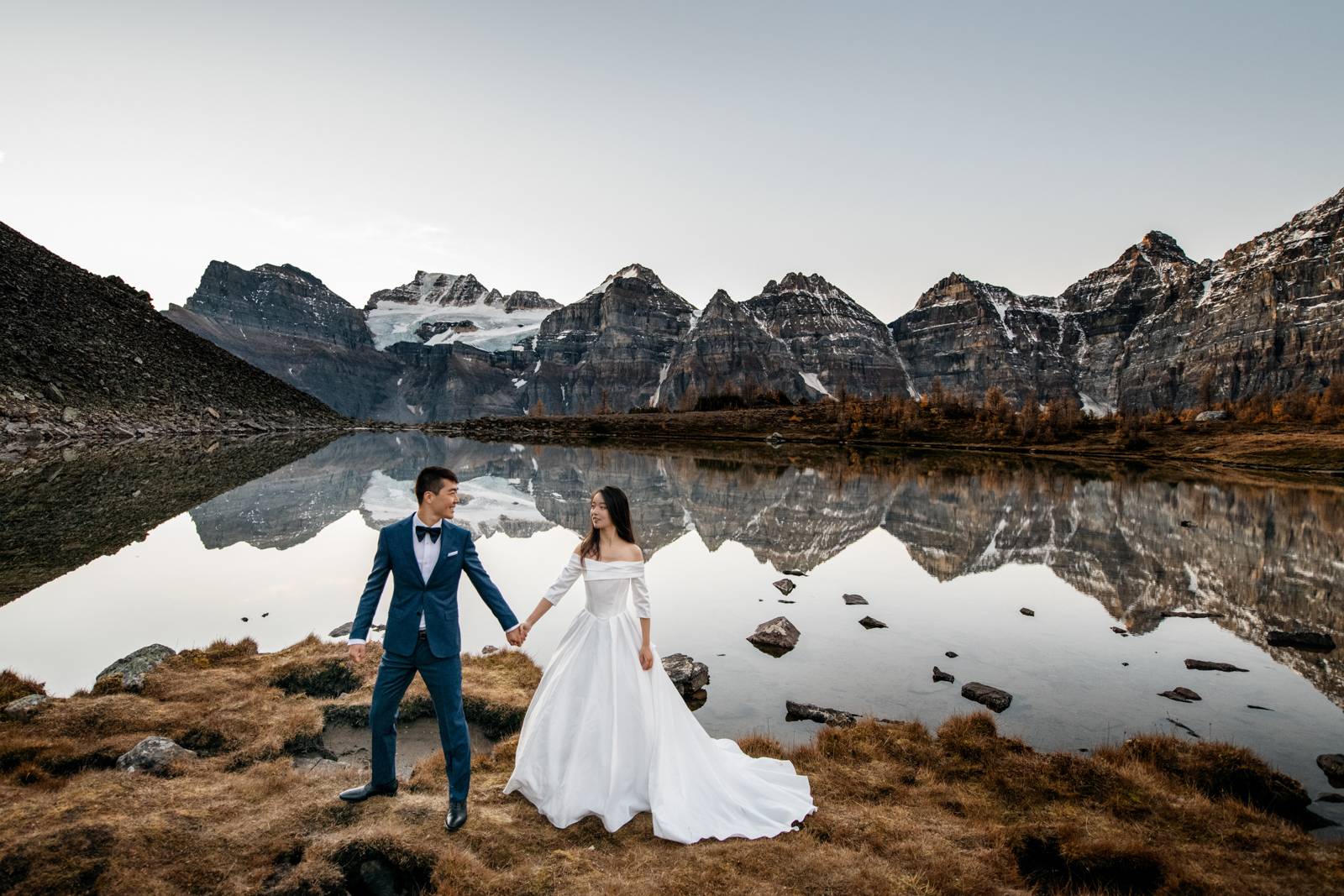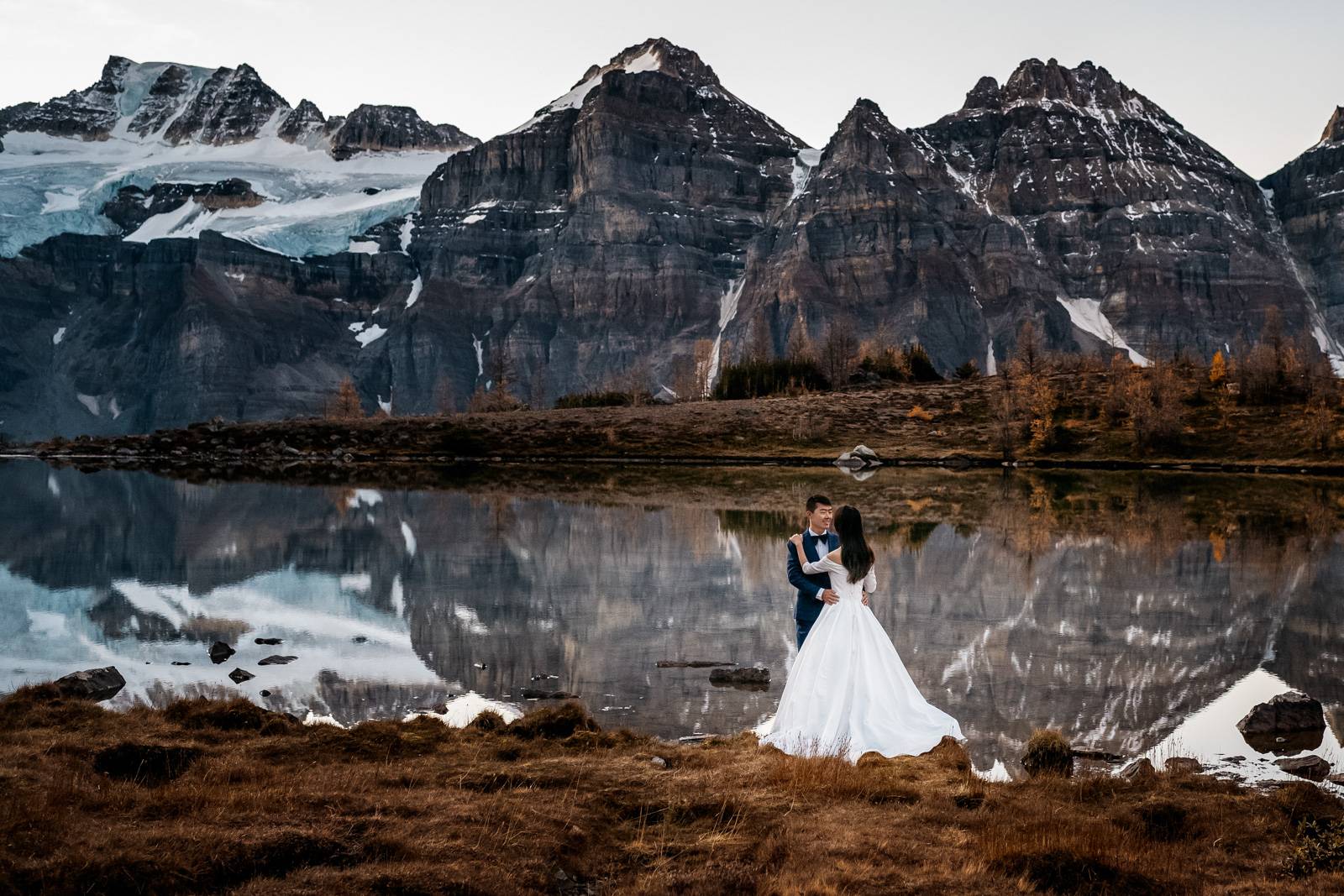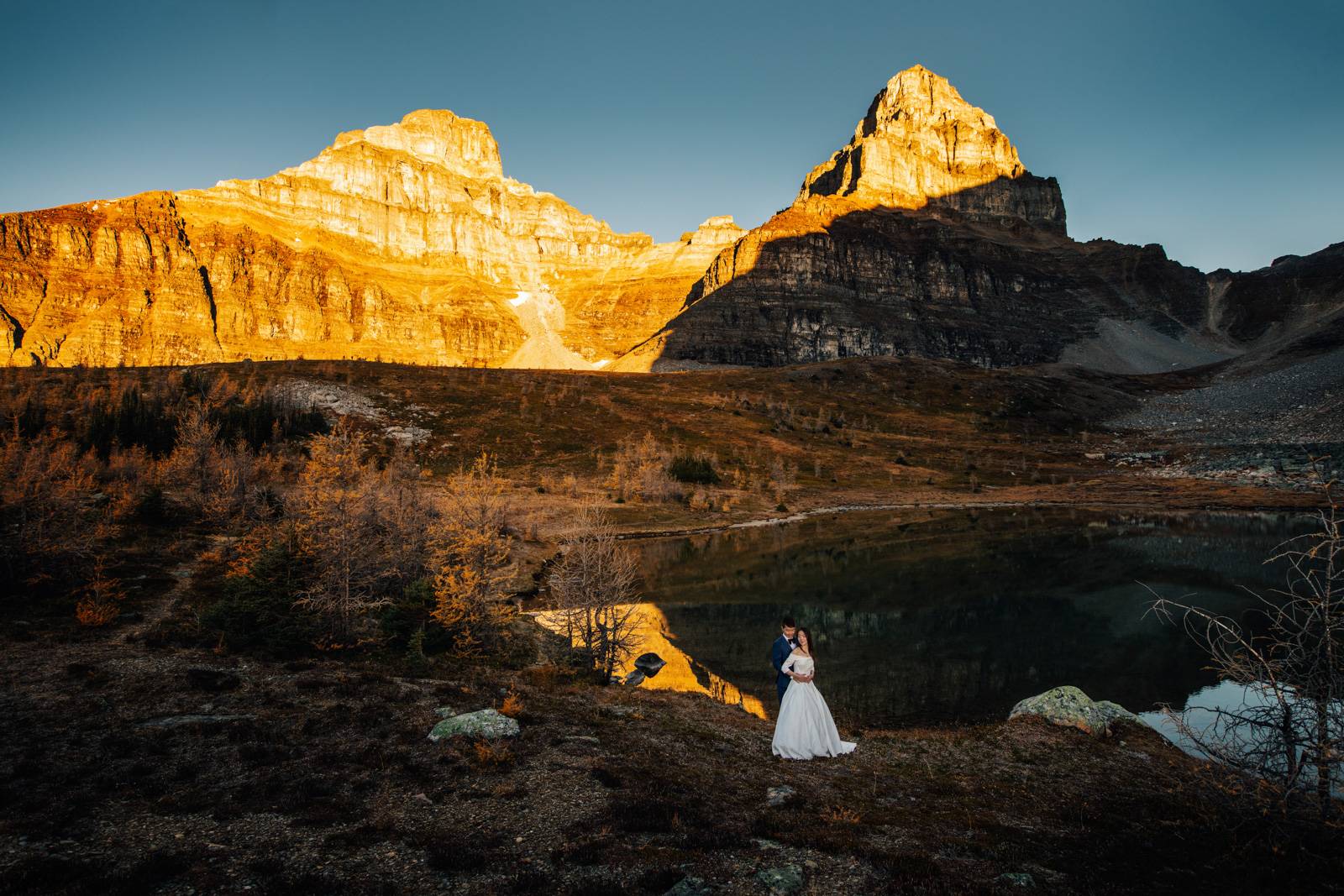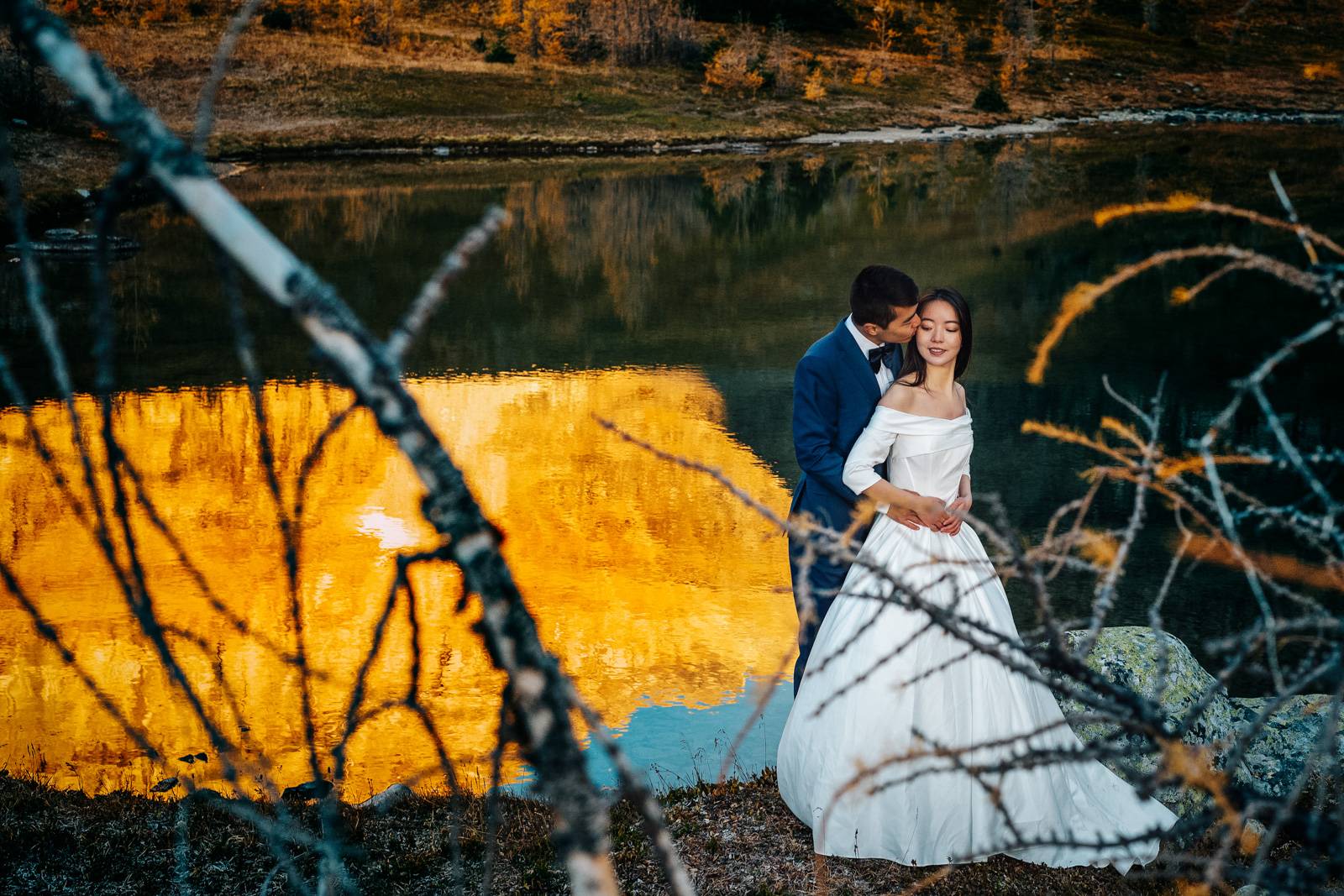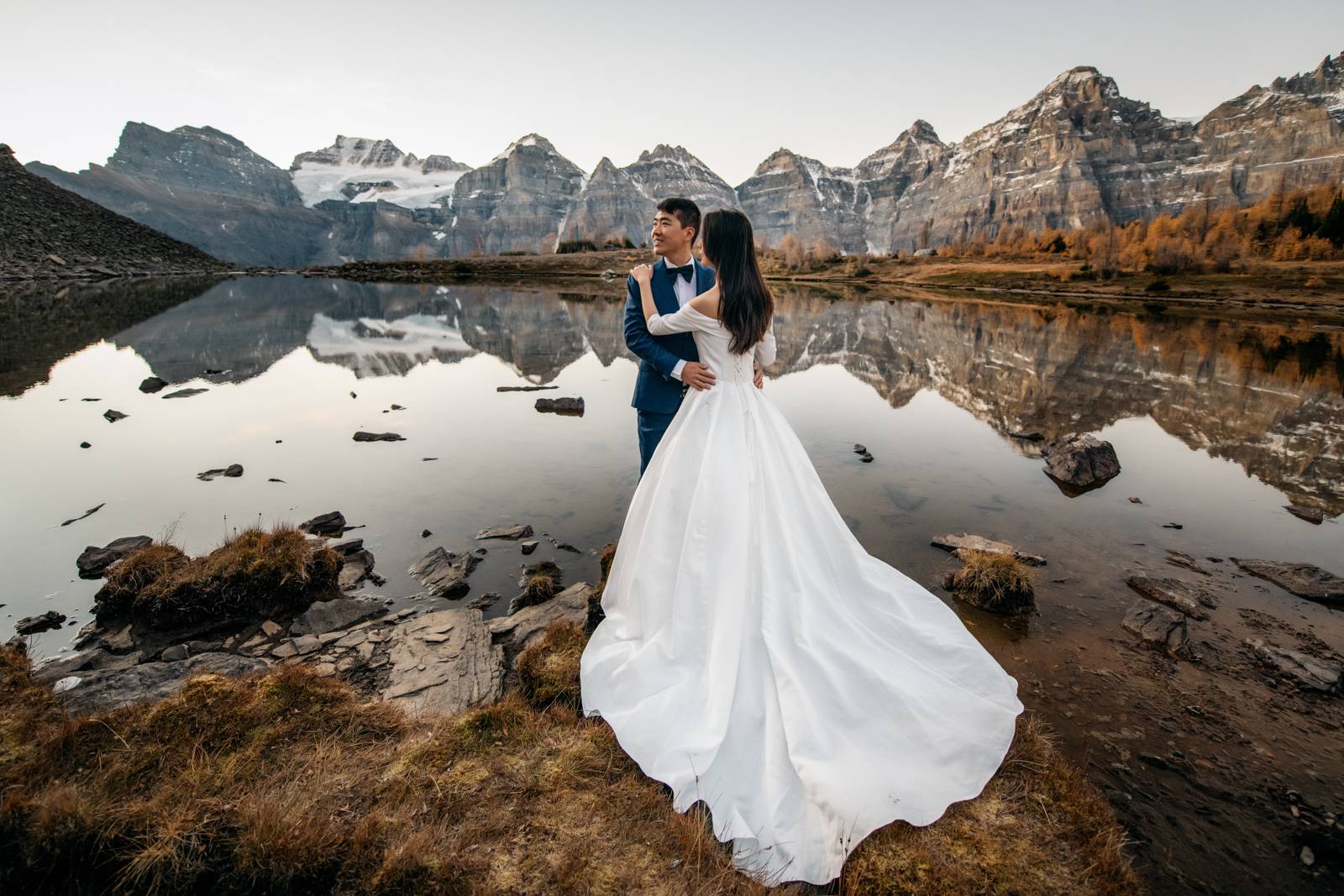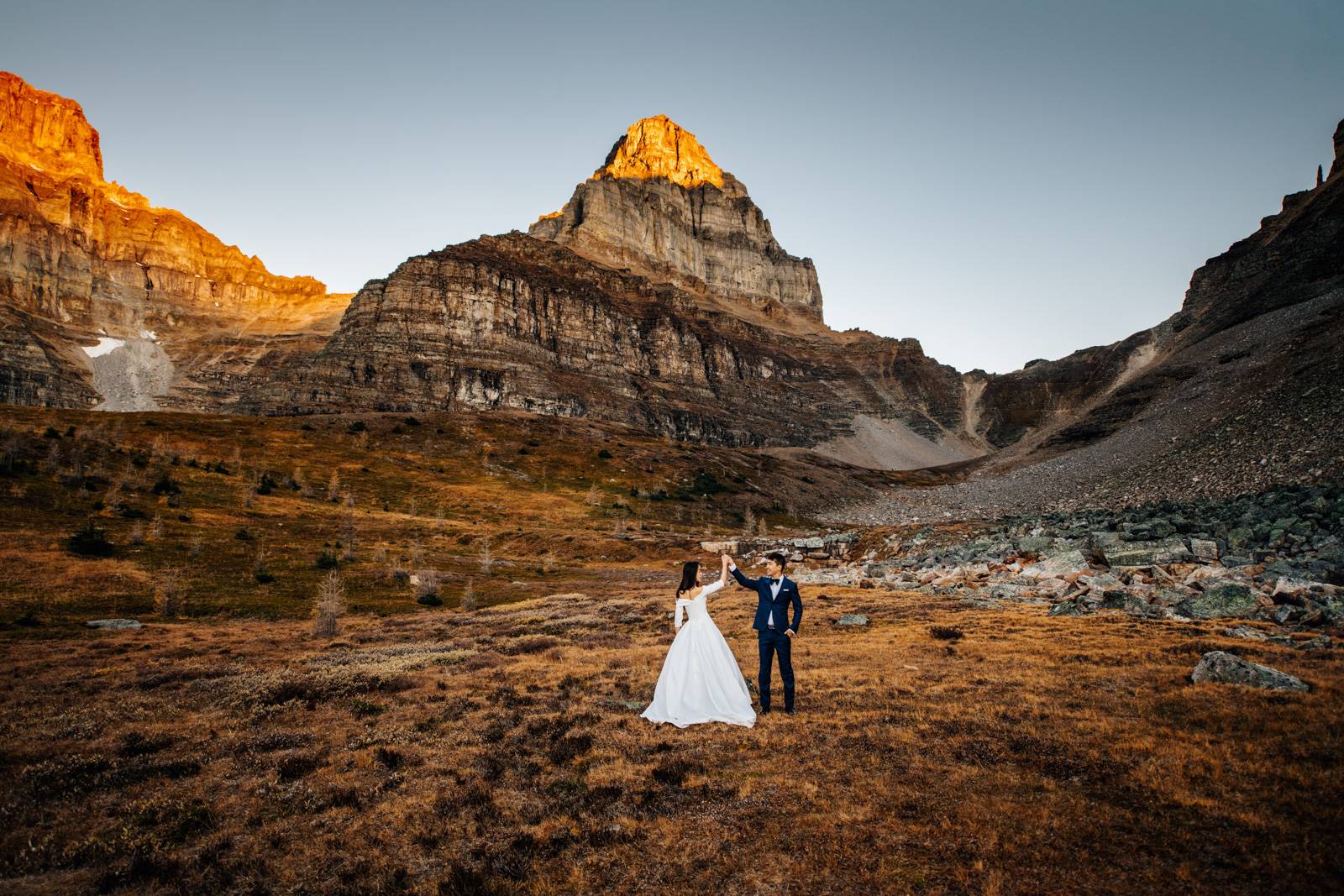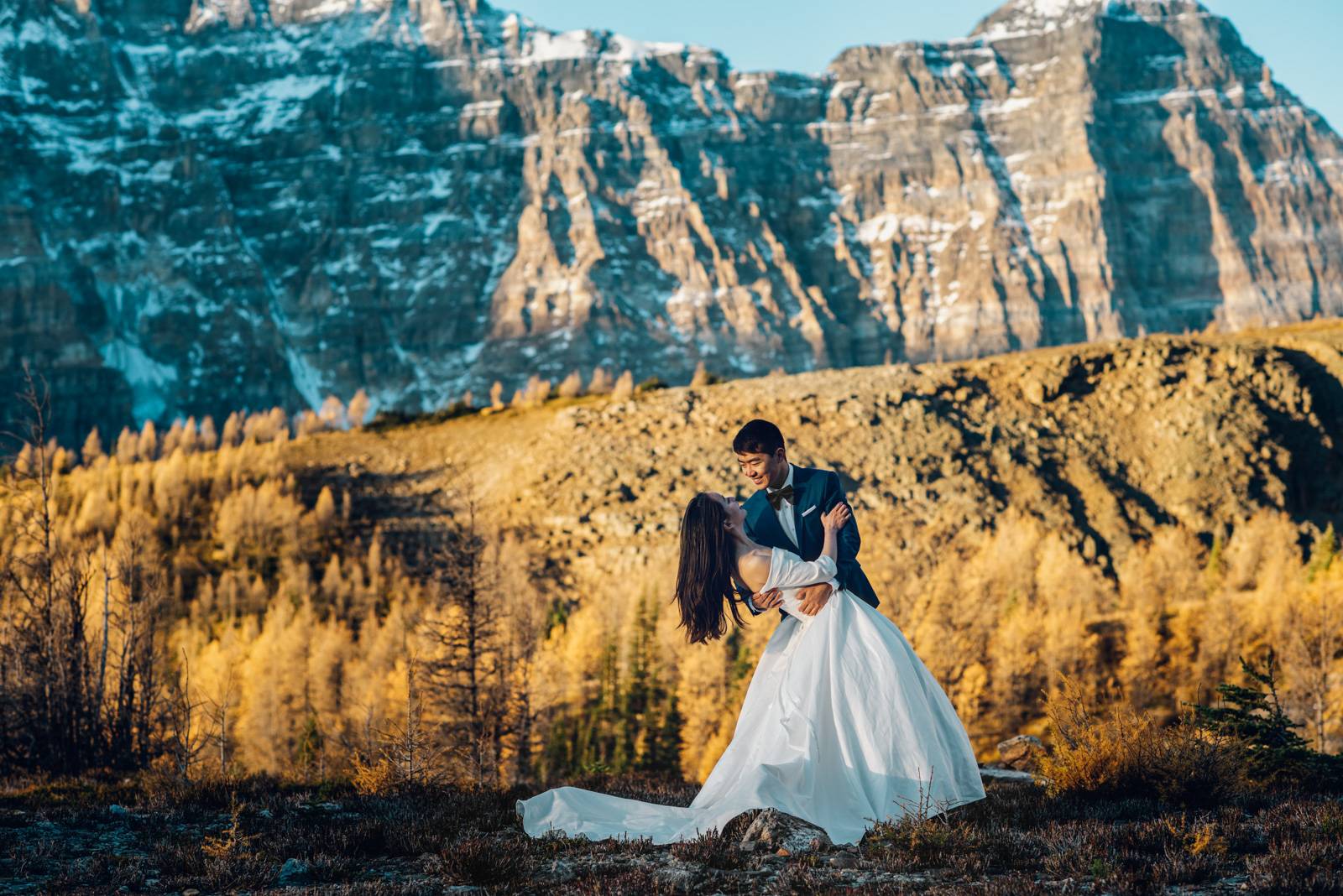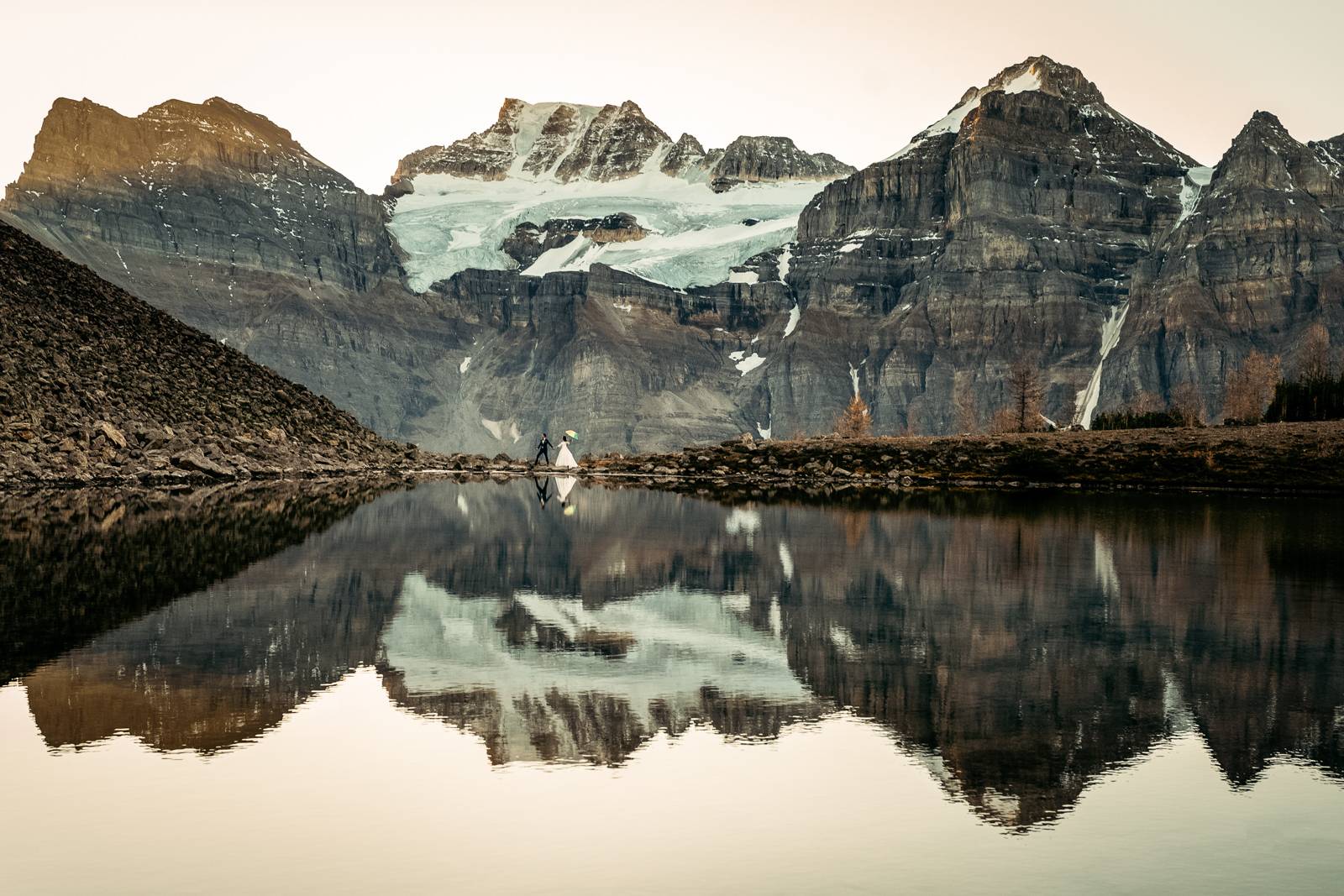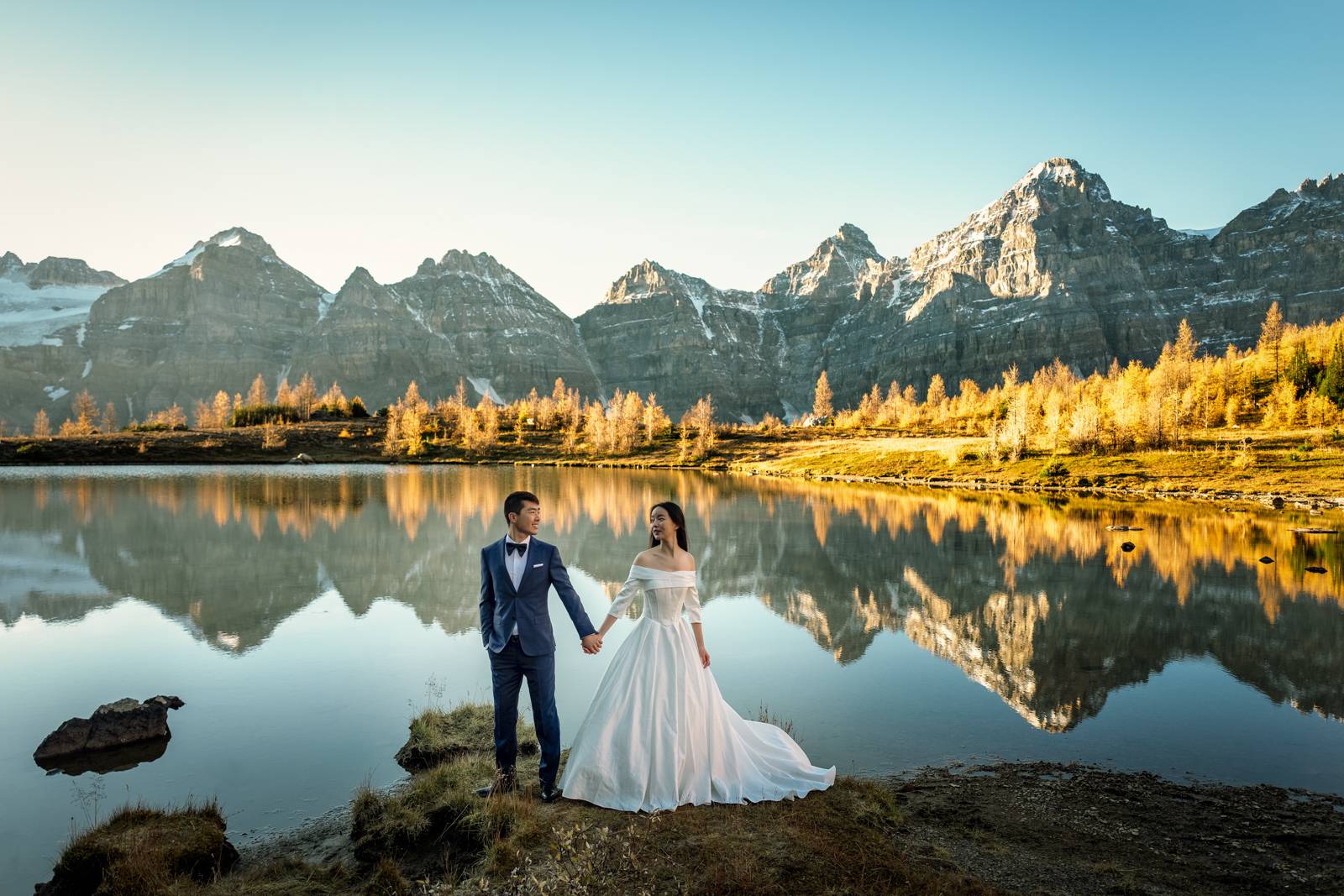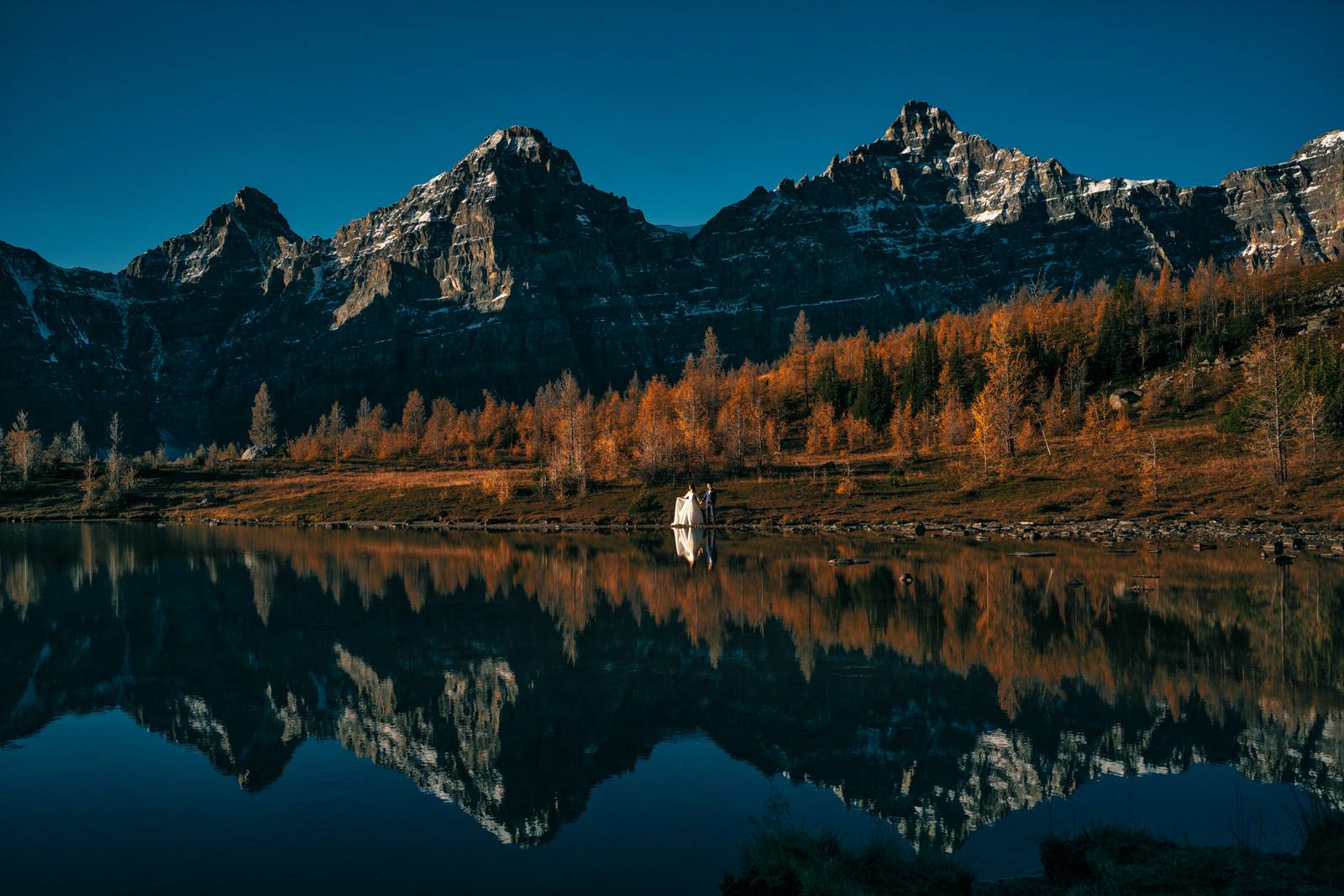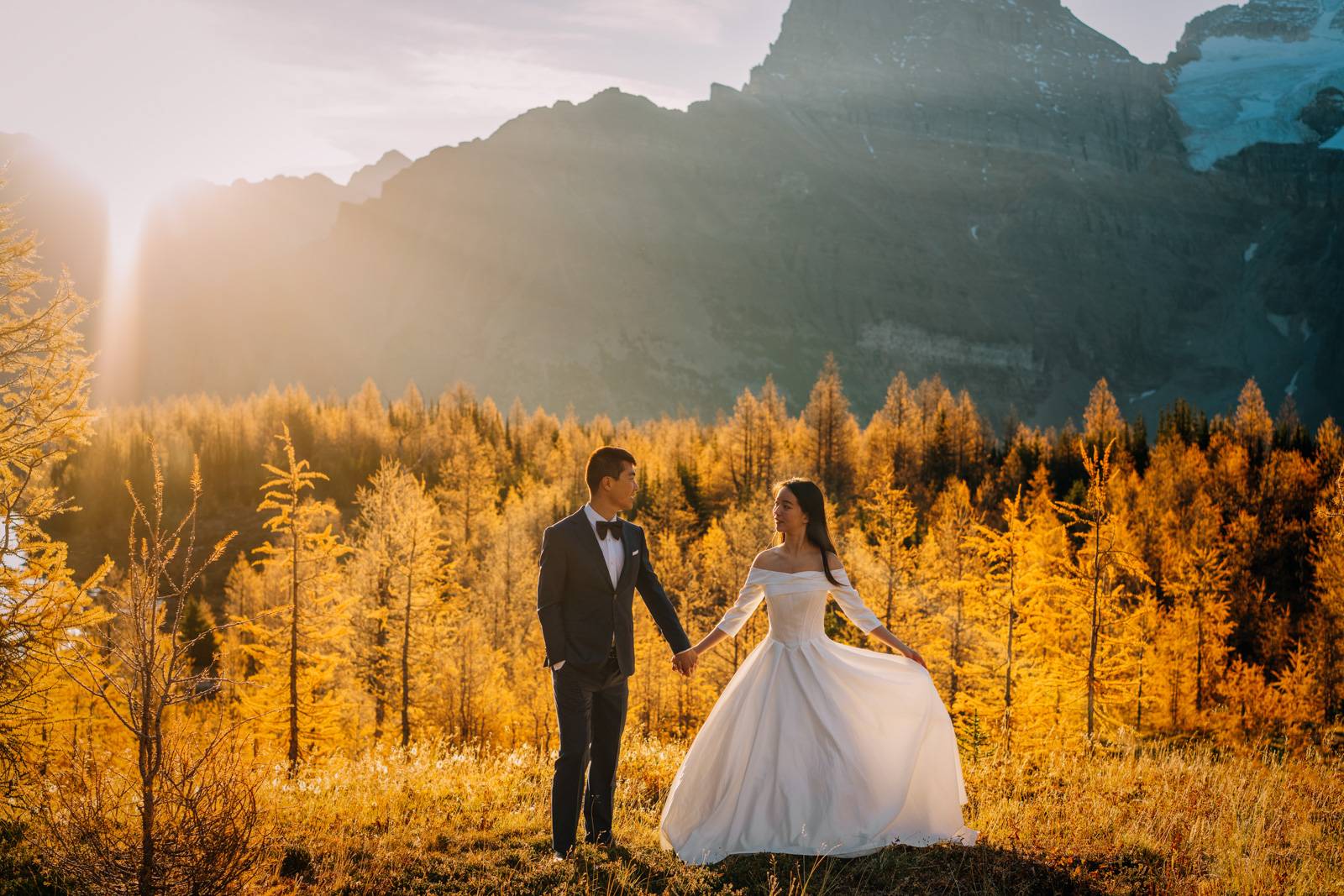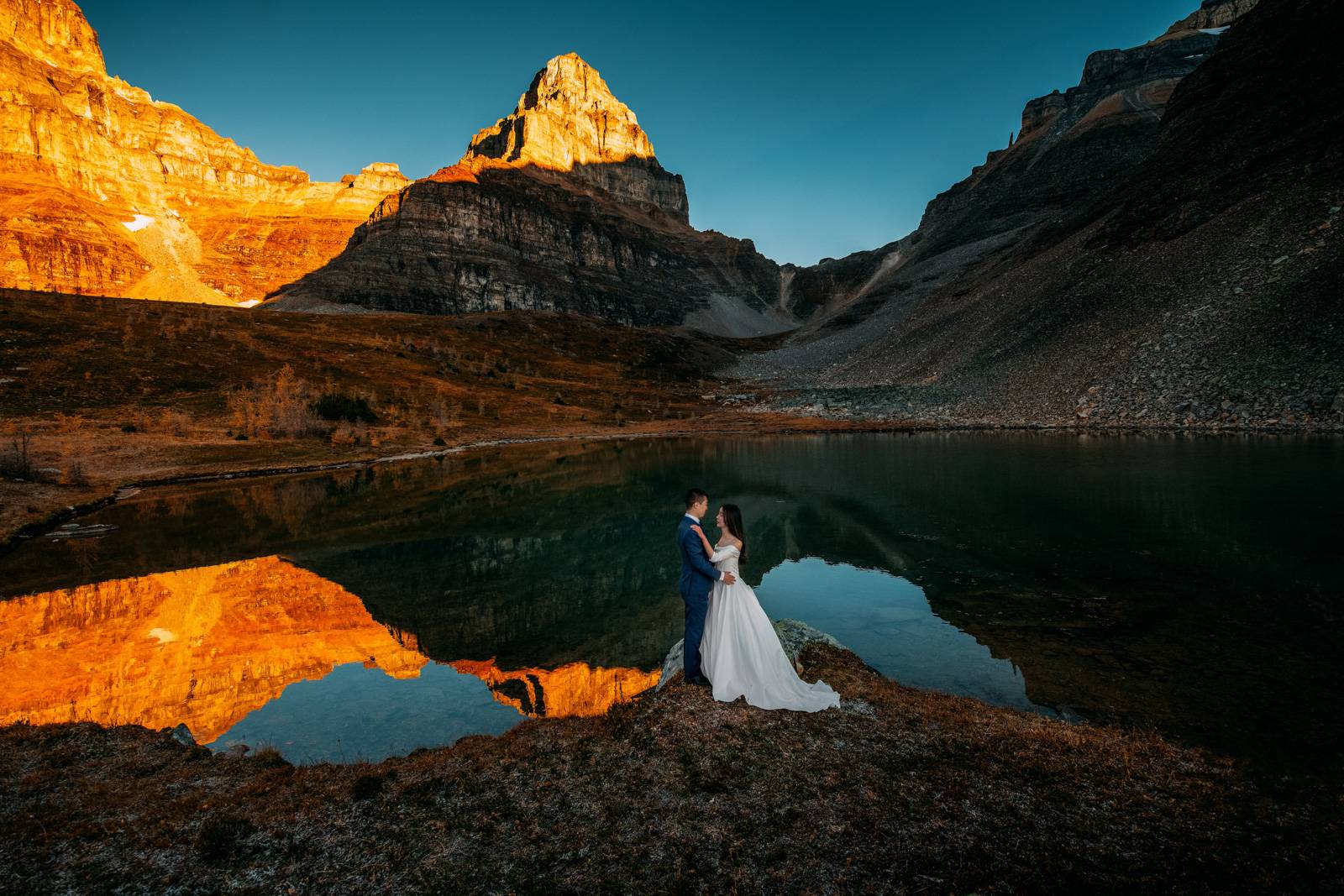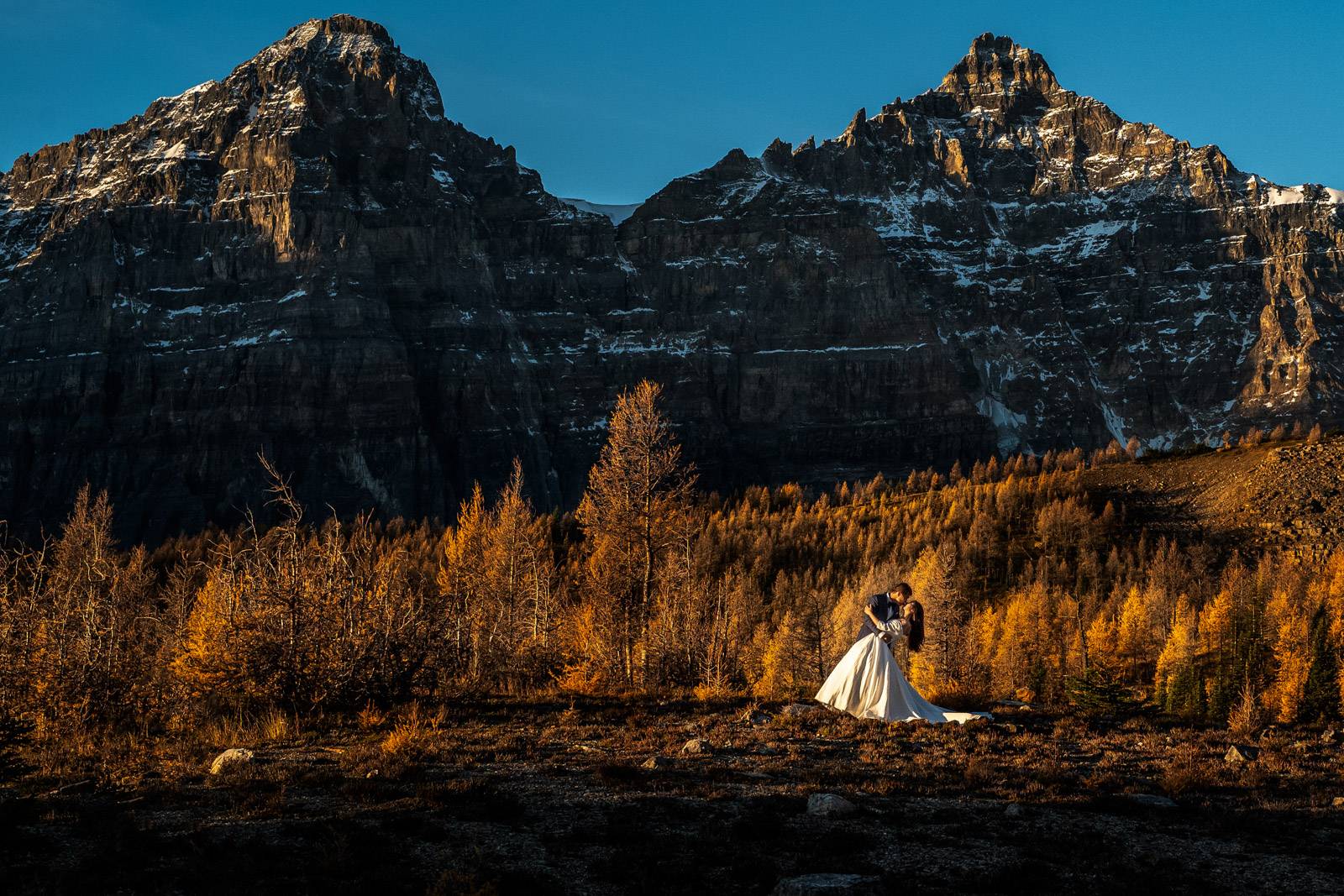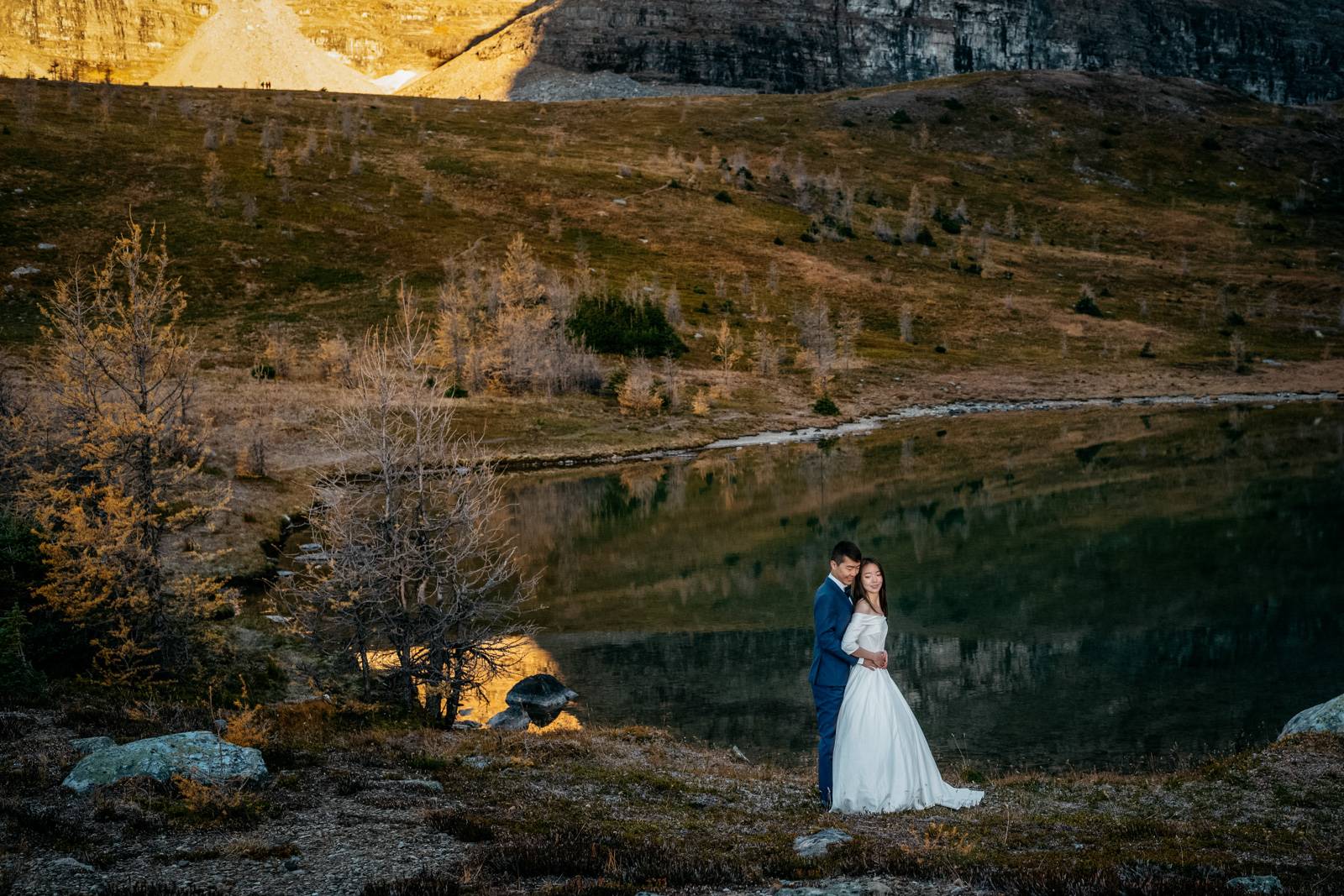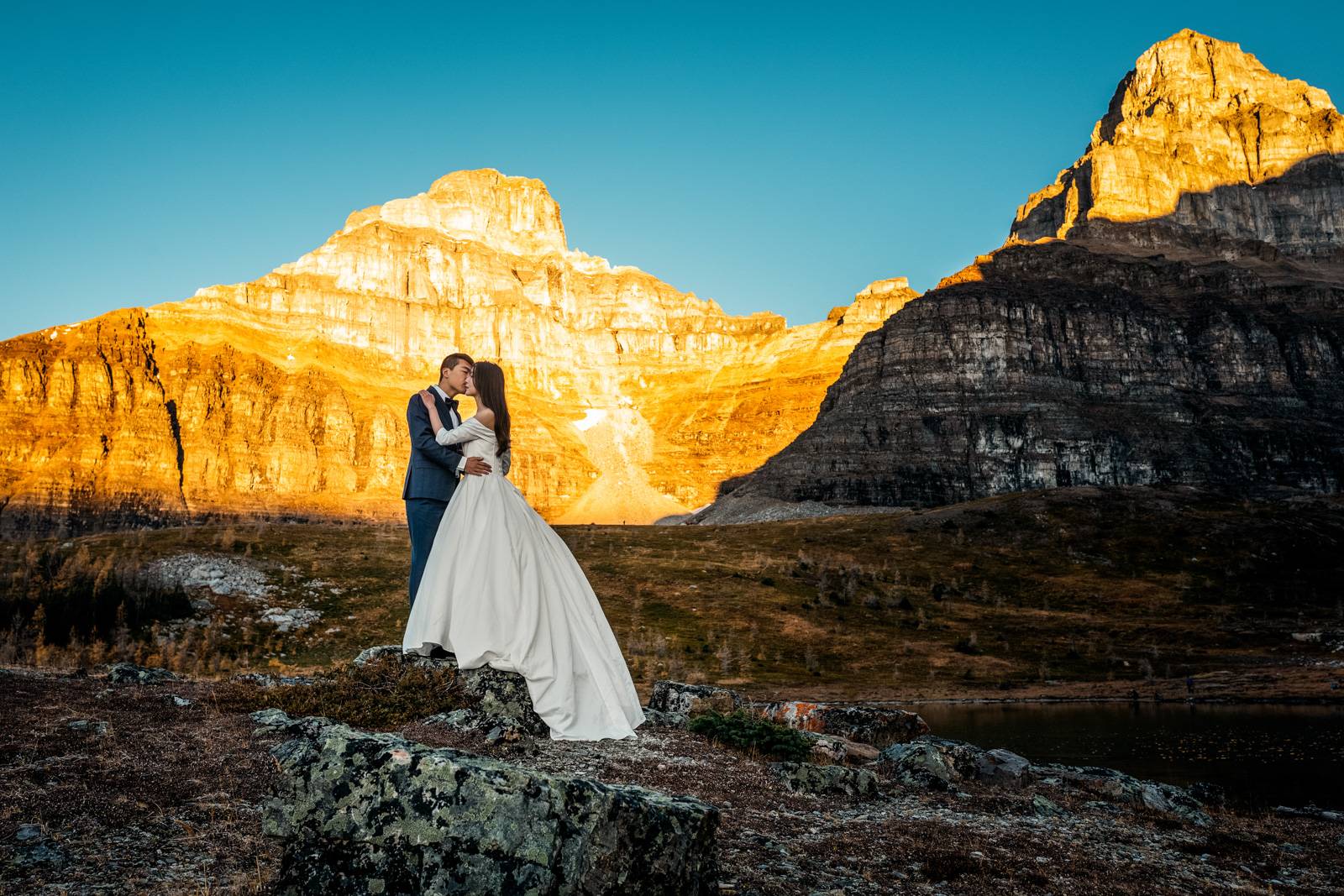 We are Dorota and Marcin, Banff elopement and wedding photographers taking stunning sunrise mountains photos.
Our work is best described as documentary photography that captures candid moments and artistic portraits during the wedding day.
We also capture couples love in the natural beauty of the Canadian Rocky Mountains.